<!– Place this tag in your head or just before your close body tag –> <!– Place this tag where you want the +1 button to render –>
All I could see above and beside me were mirrors, with one exception: A shoddy nightstand set up next to the doorway to the room. On top of it sat the remnants of a joint I rolled using a napkin taken from a convenience store.
Watching mine and his reflections, I began to fear the man I was having sex with was actually a prostitute, partially because I was stoned, partially due to his chiseled, lean build and enviable endowment.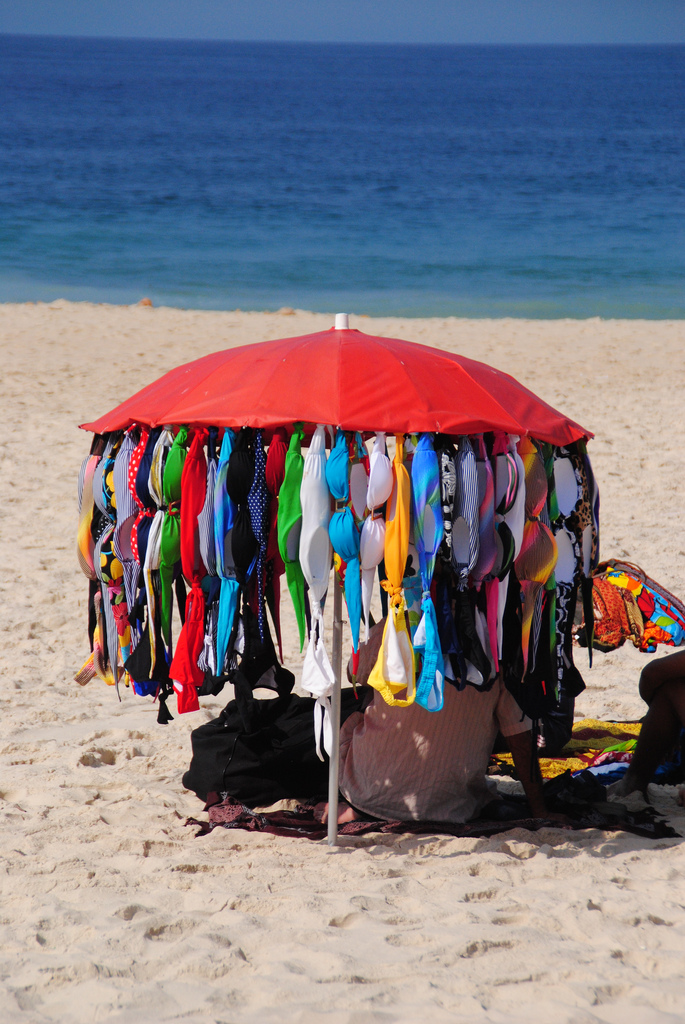 I didn't know someone's hips could move like his did — particularly someone who would willfully sleep with me — but I went with it. And so did he.
Afterwards, we kissed and parted ways on the cracked sidewalk in front of the motel. As he walked away in the other direction without having asked me for money, I knew one thing for certain: I was in Brazil.

Let Me Plan Your Trip to Brazil
Sex Motels in Brazil
Casual sex isn't at all a taboo in Brazil. Motels such as the setting for the steamy scene above are on literally on every corner in some Brazilian cities, namely Rio de Janeiro and São Paulo.
Brazilian sex motels are popular not only among Westerners having sex with Brazilians, but also among local couples. I likewise saw sex workers each of the several times I visited sex motels in Brazil.
Several times? Yes, I said "several times." When a taboo is lifted, you'll be amazed at the kinds of things you do.
Public Displays of Affection in Brazil
Before I arrived in Brazil, I was told that it wasn't uncommon to witness couples fucking on the beach. I should know: I nearly had public sex in Brazil.
A giant rock called Arpoador separates Copacabana and Ipanema Beaches in Rio de Janeiro. I happened to be there my last night in Brazil, accompanied by a stud named Diogo.
Diogo and I briefly weighed the prospect of having sex on Arpoador. We eventually decided against it, but not for the reason you might imagine.
To be sure, we weren't concerned about being seen by passers-by, but rather of disturbing the dozens of other couples having sex there. We thus opted to drop the R$80 for three hours at the Hotel Vanity in Copacabana.
Prostitution in Brazil
Brazil's prostitution industry is extremely conspicuous. Public phone booths in cities all over Brazil are practically wallpapered in ads from male and female sex workers.
This being said, there is still a certain amount of discretion in sexual encounters with Brazilian prostitutes. At night, prostitutes are more conspicuously-placed than they are during the day.
Of course, not all Brazilians who have sex with Westerners are prostitutes. Many Brazilians want to have sex with Westerners for the sake of having sex with Westerners and not for any financial gain.
Still, it's OK to be skeptical if someone extremely good looking offers to bed you, but unless she explicitly states she expects you to pay her, just go with it and have a good time.
Safety When Having Sex in Brazil
It is absolutely essential to use a condom during random encounters in Brazil, particularly if you hire a sex worker. In my experience and those I've heard from others, Brazilians are generally proactive both in providing and using condoms.
If you don't have a condom on hand and are already inside a sex motel about to perform the deed, open the drawer of the nightstand beside your bed. Inside, you'll find a menu that appears to be for room service, but actually provides a selection of sex toys and supplies.
If you enjoyed reading this article about sex in Brazil, why not explore my Brazil Travel Guide or my Gay Travel Guide?