Long before I booked the ticket that would take me back over the Atlantic and eventually to Egypt, I dreamed of sailing up the Nile. Once I read my friend Maria Alexandra's post on the subject, my dreams began to take on more tangible form.
By the time I arrived in Cairo, I knew the boat's name — felucca — and I knew that it was a non-negotiable part of my trip. Thankfully, I didn't have to negotiate: An overnight felucca trip came standard in the price of the southern Egyptian tour I booked. Yes, I did just say "tour" — but more on that later.
As a general rule, I try not to hype anything up in advance of a trip — and I try not to be part of the "you haven't visited (insert country here) until you do (insert activity here). This being said, I cannot hype felucca trips enough: If you visit Egypt and don't spend at least one night aboard a felucca as it sails up the Nile, you will have missed out on one of the most euphoric, relaxing experiences in the world.
How to Book a Felucca Trip
Bye bye, Aswan!
The receptionist at the Wake Up! Hostel in Cairo was extremely insistent that I'd be hustled if I attempted to travel through southern Egypt alone, so I booked an 6-day, 5-night tour of the region. Among the items included in the 1,500 L.E. price were round-trip train travel, lodging, transfers — and of course, two nights onboard a felucca.
Unfortunately, low booking numbers resulted in the first of the two nights I was supposed to spend onboard the felucca being nixed, one of the many reasons I recommend you not choose an organized tour. Unless, like me, your time in Egypt is short and you don't have much wiggle room in your schedule.
Feluccas generally depart from Aswan, so if you do travel through southern Egypt independently, ask your hotel or hostel reception in Aswan for information on booking a felucca. The number of feluccas to set sail each day depends on tourist traffic which, in case you haven't guessed, has been pretty low in the wake of the wave of revolutions that have swept Egypt.
It isn't long before you find yourself in the sticks, though hopefully not shipwrecked.
Feluccas are pretty standard in terms of quality and size, so prices are relatively uniform: You shouldn't pay any more than 200 L.E. (about $33) per person, per night. This doesn't include the small tip you're expected to leave the captain at the end of the journey.
The cool thing about the current tourist drought currently plaguing Egypt is that you run into the same people over and over again. Indeed, the upside of my first night aboard the felucca being cancelled was that I got to enjoy the trip with Andrew and Antonella, European travelers I met at the Wake Up! in hostel who were sensible enough not to take a tour. Also onboard was Katy, an Australian traveler I met on the train from Cairo to Aswan.
What to Expect After Setting Sail
Lunch, felucca style.
If all goes according to plan, you should board the felucca sometime around lunch time and set sail shortly thereafter. Unfortunately for my group, poor organization on the part of the middle man gathering participating travelers resulted in us not leaving until well after 2 p.m.
The felucca's "first mate" will begin cooking lunch for you shortly after you board. The menu varies, although it's uniformly simple and usually mostly vegetarian. Our lunch consisted of tahini dip with fresh pita, fried falafel balls and a simple salad of cucumbers and tomatoes.
After eating, there is little to do but sit back, relax and enjoy the scenic views all around you, which become more beautiful and spectacular the further north from Aswan you sail and the lower the sun sinks into the horizon. Sound boring? It's anything but: The relaxation that comes with being completely disconnected and isolated from the modern world really makes you feel like you've gone back in time. It's positively euphoric.
Few sights in Egypt are more serene and beautiful than sunset over the Nile.
By the time dinner rolls around, you'll be docked at a sandy beach on the west bank of the Nile. Dinner on my felucca was similar in scope to lunch, although it included chicken for the non-vegetarians and a small bowl of rice for each person.
The Bare Necessities
If you want to enjoy as much time as possible out on the Nile, I recommend that both you and your shipmates buy water and beer –yes, it is possible for foreigners to buy alcohol in Egypt — before setting sail. Otherwise, the captain will need to dock shortly after departure and obtain the goods on shore, while takes 15-20 minutes out of your journey.
Enjoy a cold bottle of Stella, Egypt's local piss-flavored beer, not to be confused with the Belgian beer of the same name.
He can also obtain marijuana or hashish for you, although he'll usually wait until you've gotten further upstream to avoid the possibility of encountering authorities. Not surprisingly, it is illegal to buy or use drugs in Egypt, but if you wait until night falls and you're in the proverbial sticks to smoke you'll probably be fine.
As far as toilets, there are none. If you're a girl or think you might have to poop, bring your own toilet paper. Guys (and braver girls) usually pee off the front or back of the felucca, while classier travelers have to hold it until the felucca docks to go. Keep in mind that a felucca is a sailboat, which means that wind is responsible for 95% of its navigation. Translation: Drink slowly, man up or deal with it.
Sleeping Onboard the Felucca
Morning comes early on the felucca deck: The Egyptian sun can rise as early as 5 a.m. in the summer.
Feluccas aren't legally permitted to sail after sunset (although your captain will probably keep going slightly after the sun sets to find an optimal beach), so if you're afraid of capsizing while you slumber, fear not. The boat will be docked by the time you lay your head to rest.
After docking for the night, the captain will bring blankets and pillows out onto the deck of the felucca — these are your makeshift beds. Ordinarily, this wouldn't be a comfortable sleeping arrangement, but you'll be so relaxed by the time it's pitch black that falling asleep is easy.
Depending on how many people are on your felucca (mine had eight), conditions on deck might be cramped. I suggest laying down next to someone you wouldn't be uncomfortable spooning.
Make sure to tip your felucca captain at the end of your journey.
Unfortunately, your time aboard the felucca is basically over once you wake up — save for a quick breakfast service that, like most breakfasts in Muslim countries, is bread served several different ways. If you have the cash and the time to book two night, this alone is reason enough to do so.
To close, let me once again state what an incredible experience cruising the Nile on a felucca boat is — I can't imagine it not ranking among the coolest things you've ever done.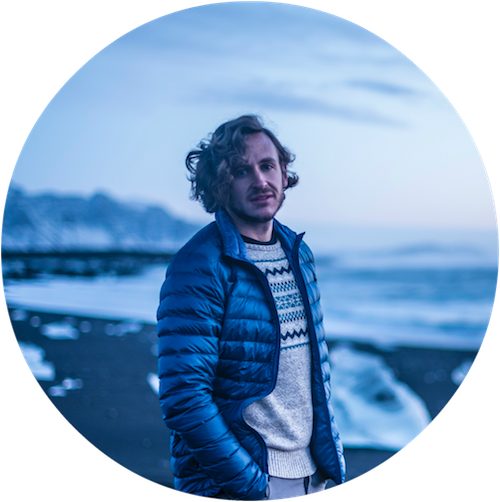 &nbsp informs, inspires, entertains and empowers travelers like you. My name is Robert and I'm happy you're here!