One of the biggest misconceptions people have about travel is that it needs to be expensive. This false assumption is the root of the most common question people ask me. "How can you afford to travel so often — are you rich?"
Obviously taking organized tours of Europe, sailing the Galapagos or hanging out in cities like New York, Sydney and Dubai is is going to cost you a pretty penny. But did you know that there are certain cheap places to travel where you can travel on $50 per day, or even less?
Whether you've got money saved, plan to work abroad, or even want to become location-independent, your money will go farther in many regions of the world than it will at home. So why not find cheap places to travel?

Wanna travel cheap? Read our budget travel guide.
Southeast Asia
Southeast Asia is the world's pre-eminent paradise when it comes to cheap places to travel – in fact, Southeast Asia might be the cheapest place to travel. Whether you explore the chaotic Thai capital of Bangkok, cruise up the coast of Vietnam, tube rivers in Laos, get lost in the temples of Cambodia or devour your way through Singapore, there is basically nowhere else in the world where you can travel as cheaply as you can in Southeast Asia.
Of course, Southeast Asia isn't just great because it's a cheap place to travel. Generally speaking, infrastructure here is favorable to tourists, especially in countries like Thailand and Vietnam, which have modern rail networks. Food in Southeast Asia is also amazing, and the region is exotic enough that you don't have to embark on excursions and attractions every day to get a sense that you are "somewhere else."

Traveling to Southeast Asia? Read our travel guide.
India
India is also an extremely cheap place to travel, arguably even cheaper than Southeast Asia. Like many Southeast Asian nations, India has an extensive rail network, albiet one that is much more chaotic and difficult to navigate than those you find in Thailand or Vietnam.
As one of the largest countries in the world by both size and population, India is not only a cheap place to travel, but a fascinating one as well. Travel in the pink city of Jaipur, in the heart of Muslim north India, hit the beach in the Portuguese-influenced coastal state of Goa, or explore the bustling Indian capital of Delhi — you'll get a sense that India isn't known as a "subcontinent" without reason.
Whether you're already sold on travel to India or still need more convincing, read my India travel guide to get started on your trip to India, one of the cheapest places in the world to travel.

Traveling to India? Read our India travel guide.
Southern/Eastern Europe
Europe doesn't have a reputation as a cheap place to travel — I will get to this in a minute — but this comes from mainstream, Western European tourist destinations like France, Holland, Switzerland and especially the U.K.
In fact, certain parts of Europe are actually relatively cheap places to travel. Although you aren't going to be able to travel for $20 or $30 per day like you would in India or Southeast Asia, Portugal and Spain are extremely affordable for backpackers. Likewise, eastern European and Mediterranean countries like Turkey and Greece are cheap places to travel.

Traveling to Europe? Read our Europe travel guide.
South America
When I visited South America for the first time, I assumed that it would be in the same price league as Southeast Asia. I would advise you against expecting this.
Indeed, while much of South America is cheap — you can travel in countries like Colombia, Perú and Bolivia for around $50 per day — some parts of South America are downright costly. Chile and Argentina are comparable in price to the United States, while Brazil is one of the most expensive places I have ever traveled.
One way to make South America travel cheaper is to travel the continent by bus like I did. Thanks to airline monopolies, flights within South America are uniformly expensive
Learn more about travel in South America, in both cheap and expensive countries, by reading my South America travel guide.

Traveling to South America? Read our travel guide.
Expensive Places to Travel
Now that I've gone over some of the cheapest places in the world to travel, let's talk about the most expensive places in the world to travel.
Generally speaking, the more developed a country or region is, the more you'll need to pay to travel there. Travel in super-modern Australia, for example, is expensive. Likewise Switzerland, Scandinavia and much of Western Europe are inhospitable to budget travelers. The United States can be extremely cheap, or extremely expensive.
Some expensive places to travel are more surprising. I already mentioned Brazil, but did you know that parts of the Middle East are actually quite expensive? Israel is an expensive place to travel, and so are the so-called Gulf States, like Qatar and the United Arab Emirates.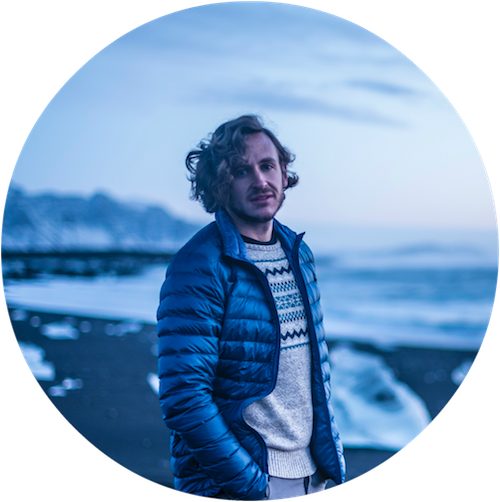 &nbsp informs, inspires, entertains and empowers travelers like you. My name is Robert and I'm happy you're here!