I have had sex with at least one local person in every country I've visited. In fact, I try my best to have sex with one local in every city, unless I'm traveling somewhere repressive like Muslim North Africa.
Some people I know have criticized me for this behavior. My Shanghai roommate Kenneth, who has taken no vow of celibacy himself, went perhaps the furthest of anybody. "You're a sex tourist," he said, upon hearing I'd bedded a local man in Nha Trang, Vietnam.
Initially, I shrugged it off. I'm not a sex tourist, I thought. A sex tourist is someone who travels to a particular destination with the goal of having sex with local people as his first priority. It's never more than a secondary priority for me!
As time passes, and my sexploration of the world around me continues, I realized that I don't have a problem with Kenneth having characterized me as a sex tourist — I have a problem with the terms "sex tourism" and "gay sex tourism" themselves, and all they connote.
What Are Sex Tourism and Gay Sex Tourism?
As I mentioned earlier, the popular definition of sex tourism is that it involves traveling to a particular destination with the primary goal of having sex with local people. To say it another way, sex tourists travel for the primary (and, some argue, sole) purpose of having sex. Gay sex tourism is the same thing as sex tourism, just for gay men.
My problem with this notion is manifold. To start with, how many people don't have sex (or, at least, don't want to have sex) when they travel? In my experience, both abroad and at home, the loudest critics of casual sex are those who have difficulty finding it.
For other opponents of so-called "sex tourism," the issue is not so much sex, but the fact that said sex is with local people. To them, sleeping with a local person is inherently predatory, and precludes prostitution and even pedophilia by default. But more on that later.
The concepts of sex tourism and gay sex tourism have become so accepted as a truth that certain destinations have are all but officially-designated sex tourism hotspots. Places like Pattaya, Thailand and Rio de Janeiro, Brazil, where liberal attitudes toward sex prevail, come to mind.
I take issue with the terms "sex tourism" and "gay sex tourism" not simply because they exist, but because they are used exclusively to shame people, both the so-called "sex tourists" and the local people they bed. Plus, the people pointing fingers have absolutely no idea what they're missing!
Why I See Sex As An Essential Part of Travel
For me, having sex with local people when I travel is not an option. A freelance anthropologist of sorts, one of my greatest joys during travel comes from gaining an understanding of the subtle cultural nuances of each destination, from table manners to bedside manner.
As I describe in my article about casual sex in Brazil, I assumed the first Brazilian man I slept with was a prostitute because of how unbelievably adept he was at sex. As I slept with more and more Brazilians I realized that, for the most part, they were all "like that."
In Israel, I found it curious that in spite of previous military service, Israeli men put up no guard when it came to physical encounters. The existential threat Israelis perceive, it seems, has created a carpe diem approach to life that also manifests itself in sexual relations.
I could go on and on and explain what I believe my sexual encounters with local people in different countries have revealed about their respective societies. I probably will someday soon, in the form of a secondary blog; keep an eye out.
The point I'm trying to make is that in addition to physical pleasure, learning first-hand how people make love in certain places — or in others don't, instead simply fucking with wild abandon — gives you as much of an insight into their cultures as eating or taking tours.
Pedophilia, Prostitution and Consent
Of course some of the implications of "sex tourism," the fallaciousness of the term notwithstanding, are decidedly negative. A small minority of travelers do step far outside the bounds of the law and morality.
Specifically, certain individuals believe that it is OK to have sex with minors in foreign countries, sometimes extremely young boys and girls. If you've traveled in Southeast Asia, you've no doubt seen the posters reminding people that this disgusting behavior is wrong.
Regardless of their sexual partner's age, other individuals also make a habit of paying for sex. Although prostitution is legal in many parts of the world, I would argue that it is detrimental to both parties — but that's a topic for another article.
Whether you only have sex with people in your hometown, or in every town you visit, it is essential that both (or, if you're into group sex, all) parties consent. Children are not able to consent to sex; certain prostitutes, I would again argue, are also unable to do so.
Allow me to be clear: I am 100% in support of people traveling and having as much sex as they want, so long as their sexual partners are all consenting adults. If you have sex with people who don't or can't consent, however, I hope you go to prison and, if it exists, hell.
Are You A Sex Tourist?
I would imagine the majority of you reading this article fall into three categories. Some of you are probably curious. Others, I'm sure, are reading this article with judgment and disdain. A certain segment of you, however, know exactly what I'm talking about.
My appeal to you is simple: If you hide the fact that you seek out sex when you travel from other people you meet, stop. I'm not asking you to tell your mother or your co-workers, of course, but if you're telling a detailed story about your travels, don't leave out the best part!
Indeed, the only way to build tolerance and understanding is to build awareness — and if we want people to become tolerant and understanding of the fact that, for some of us, sex is an important part of travel, they need to know that we find it important.
To be sure, they also need to know that we're only seeking consensual sex with adults and that, if we can avoid it anyway, we aren't paying for it. Indeed, the flip-side of so-called "sex tourism" is that allows locals an insight into foreign behavior as well.
I doubt this article will do much to remove the terms " sex tourism" and "gay sex tourism" from the lexicon. And I'm fine with that, so long as more and more of the people who use them begin to understand the underlying issues more fully.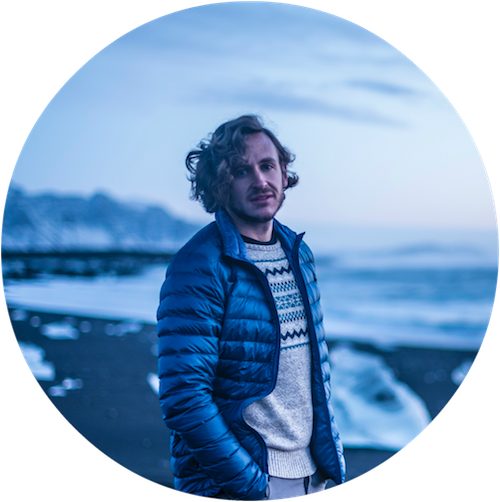 &nbsp informs, inspires, entertains and empowers travelers like you. My name is Robert and I'm happy you're here!