Last week, I happened upon a delightful blog post called "Date a Boy Who Travels." The post, which I later learned was in response to a similar one published last year, is a whimsical instruction manual that lays out how – and why – to date boys who travel.
I loved this article for many reasons, but most of all because it provides a perspective on boys who travel I've never really gotten, always being the boy who travels, never the one who dates him.
When you see something beautiful, he will hold your hand in silence, in awe of the history of where his feet stand, and the fact that you're with him. He will live in every moment with you, because this is how he lives his life.
My most recent stint as the traveling-boy-you-date illustrates the poetry and the romance of the passage I've quoted above, but also the existential rift that separates those who travel from those who usually don't. (Although for full disclosure, I met my boy-who-doesn't-usually-travel when he was passing through Austin as part of a trip, and I was on a break between two of mine.)
There was beauty, silence and awe. We spent one afternoon lying in each other's arms on a park bench, daydreaming about what a life together might look like, and as the scent of Jacaranda blew over us, I felt oddly more satisfied than I had just weeks before, upon scaling the highest waterfall in Africa.
There was hand-holding and history, too. We strolled down the boulevards, bike lanes and alleys of my city, and as I explained the significance of buildings, intersections and the way he looked at me, I wasn't just narrating the story of who I was before I left it all to travel – we were writing our own.
There was the fact that I was with him, and living in every moment with him. We marveled at the fuchsia trail the sun left in its wake the evening we said goodbye, and I felt more resolve in a single moment of kissing him than I have circling the globe half a dozen times. By the time we parted just minutes later, it was as if a blissful eternity had passed.
But there was also a fundamental dissonance: His "real life" was constrained by geography, circumstance and the notion of the absolute; the sky was the only limit to mine. When we met again before he left the States, there was enough beauty, hand-holding, silence, awe, and living right in the present moment to write the greatest love story ever told, but there was also an airplane waiting for him.
And although we had agreed, in terms that seemed certain to me, that I would soon follow him over the Pacific, his real life, his real job and his increasingly fixed view of reality itself soon rendered them uncertain. The longer we spent apart, the greater the distance between us seemed to grow, and the more impossible it became for him to believe that we could ever be together again.
This is not to say there weren't real difficulties that might've eventually led to the destruction of our relationship, had we decided to pursue one. But the arguments we had, the differences in our perspectives and the thousands of miles that may separate us for the rest of our lives weren't causes – they were symptoms.
A corporate sector employee, he was more paranoid that his privacy would be compromised when I blogged about him than he was flattered by the fact that I had taken the time to immortalize our story. I live in a world where the line between "public" and "private" is blurred, so I couldn't empathize with him, even if I did write about him without using his name or any identifying details.
Flying over the ocean is just as within the realm of "normal" for me as going to happy hour or buying groceries is for him, so I couldn't fathom there being anything to lose in test-driving life together – if it didn't work out, I would simply leave. But it was easier for him to indulge fear than to entertain hope, so he pulled the plug, and that was that.
So please, date a boy who travels. Trust him to lead you down the right road when you take his hand. Know that when he speaks of your beauty, he's comparing you to continents, seas and civilizations, not to other boys or girls. Believe him if he tells you you're everything he's been searching for.
But understand that conventional wisdom is not conventional or wise to him. Realize that although he disappears behind the boundaries of what you consider to be real when you fly home, the mountains, oceans and political borders between you are no match for his heart and his will. He can't comprehend letting logistics get in the way of love, because this is not how he lives his life.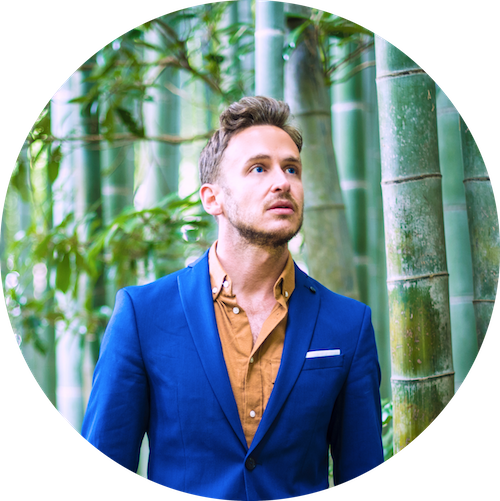 informs, inspires, entertains and empowers travelers like you. My name is Robert and I'm happy you're here!