A few weeks ago, I was Skyping with that non-traveling boy I mentioned several entries back, when he asked me what I would be doing for the rest of the year. "You know," he clarified, "if you don't come here."
"Crying in my room," I joked, assuming that I would never have to find out. (If you've already read the entry I just linked, you obviously know I did. If you haven't, go read it – here's the link again!)
To be sure, I've spent a fair few nights crying in my room since homeboy and I said goodbye for the last time more than a month ago. But the fact is that before he stumbled into my life one night in early March, I had always mentally reserved the month of June for a return to Southeast Asia, and in particular Bangkok, a city regular readers will know I consider my spiritual home.
Although, as my spiritual home, Bangkok is a city that could draw me back at any time of year, as frequently as I could afford to travel there, my primary reason for wanting to return now is actually quite a boring one: My teeth (One of the many reasons I travel to Thailand as often as I do, you might remember, is because of cheap, high-quality dental care) are still pretty fucked.
In fact, a lot of my reasons for returning to Bangkok at this particular moment are practical in nature. I wear contact lenses, for example, and since you can buy contacts dirty-cheap at most SkyTrain stations in central Bangkok, I typically just stock up on a year's supply whenever I visit.
Likewise, I need new iPhone accessories, Havaianas flip-flop and sexy underwear, to name just a few items I'll be stocking up on. I would just as soon buy fakes in Thailand – which are, in many cases, higher quality than the authentic items – than pay full price here in the U.S.
But my return to Bangkok is not just about counterfeit consumer goods, cheap massages and all the Thai Iced Tea I can drink. I'll also be meeting some fellow travel bloggers! The wonderful Jason, aka Hiatus4Life, arrives in Bangkok just a few days before I do. I'm also itching to meet Backpacker Becki, although I may have to take a quick excursion to Chiang Mai to do that.
If all goes as planned at the dentist – I believe I just need a few fillings, and no new root canals – I'll only be staying in Bangkok for six days, before flying to Sri Lanka for two weeks to take a trip I had booked and paid for last year, but had to cancel on account of AirAsia canceling their Bangkok-Colombo route at the last minute.
Once I'm finished in Sri Lanka, I'll make a one-day pit stop back in Thailand's City of Angels, before heading back to the U.S. to see my family in St. Louis, then rest in Austin a few weeks before heading over the other ocean for six weeks in Europe and The Middle East.
I look forward to being on the road again and, of course, to providing you all with awesome stories and images all along the way. Speaking of which, they just called boarding for my flight. See you in Thailand!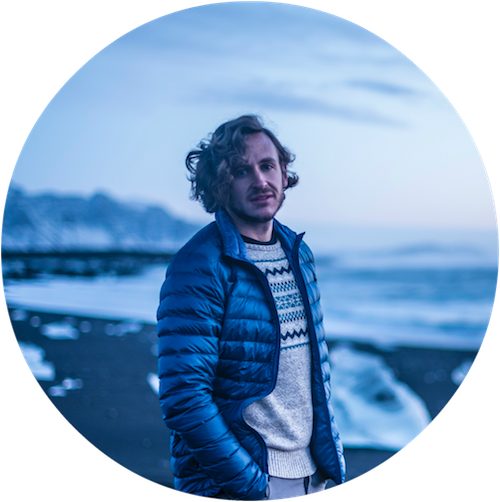 &nbsp informs, inspires, entertains and empowers travelers like you. My name is Robert and I'm happy you're here!