It's about damn time I get to Japan. I'd first planned to visit back in 2010, when I was living in Shanghai, and my co-worker Rick hatched a plan to take a weekend trip to Tokyo. Trouble was, I couldn't seem to find any genuine tickets on Chinese airfare brokers.
"The fare has risen," each successive phone operator would tell me when I called to ask why my ticket wouldn't book. Sadly, it always rose slightly above the threshold I could afford to pay, so I skipped out.
More recently, back in late 2012 when I was living in Bangkok, I planned another trip to Japan, this one encompassing the entire country. Unfortunately, the very day I received my Japan Rail Pass, I realized quite painfully that I could not longer put off the root canal I'd been avoiding. Strike two.
Outside forces have twice gotten in the way of me traveling to Japan, but I'm proud to announce that the third time is the charm in this case. In just a couple hours, I'll be blasting off to Tokyo – and that's only the beginning of my Japan adventure.
After taking in the sights, sounds, smells and tastes of the largest metropolis on Earth, I'll travel on to the historical city of Kyoto, where there will hopefully still be some lingering cherry blossoms. I'll hit up Nara on my way down to Osaka, then make a beeline to Hiroshima, after which I'll take an excursion to insane "Rabbit Island" and then continue on to the island of Kyushu.
I'll stop briefly in Nagasaki (I feel a trip to Hiroshima would be incomplete without one here, and vice-versa) before hiking for at least three days in Yakushima, a crazy-beautiful national park on the southern part of Kyushu. Then, I'll make a complete u-turn and speed up to Sendai, for the sole purpose of visiting another animal-infested island – this one has cats.
The final phase of my Japan trip will take me to the 1994 Olympic host city of Nagano, which will be my gateway not only to the ubiquitous red-faced snow monkeys, and the city of Kanazawa, which I've heard described as the "Kyoto of the north" of the but a traditional "onsen" that is supposed to be the best in Japan.
Or, at least I think that's what I'm going to do. I've got a rail pass, so it's not terribly important that I set anything in stone now, although I do like to have a general idea of where I can go, even if I don't end up getting there. Regardless, I'm just happy my Japan plans haven't been foiled yet again!
Have you ever been to Japan? Do you have any tips for me?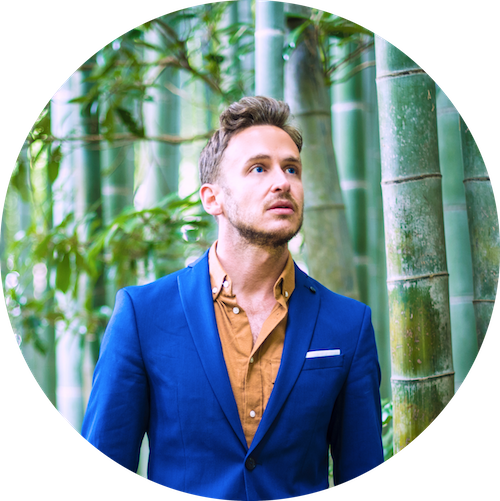 informs, inspires, entertains and empowers travelers like you. My name is Robert and I'm happy you're here!