These days, amid rising fuel prices, shrinking competition and a growing travel base, a lot of traditional wisdom has flown out the window when it comes to finding cheap tickets. Advice like "book early," or "go through a third party" or, especially, "take a low-cost carrier" is redundant, obvious or, at times, even harmful.
So, since the health of my bank account depends upon being able to find cheap flights on a regular basis, I thought I'd compile my best airfare booking practices into a post. Apologies if some of this is redundant or obvious for you – but I know it won't be harmful!
Check the ITA Matrix
The ITA Matrix might sound like something related to a sci-fi movie (or, worse, actual science), but it is in fact one of the most useful tools for finding cheap flights out there. Powered by Google, it allows you to search not only for a specific one-way, roundtrip or multi-city flight, but to specify parameters such as routing, airline and even more.
The ITA Matrix is also a dream for people who want to search using flexible terms. For example, you can not only search an entire month of airfares, but also a date range within that month (the only rule is that the minimum and maximum dates can be separated by no more than seven days, for example 9-16 days works, but not 9-17).
It's important to note that you can't book directly through the ITA Matrix and in fact, you won't always be able to find fares you program into it published online. This doesn't mean they don't exist but rather, that you'll need to call the airline and have the agent manually access the "Fare Basis" for you.
Consult Third-Generation Booking Sites
Sites like Orbitz and Expedia are about as useful as Myspace and Friendster these days, but a new generation of more powerful, user-friendly airfare booking tools has taken their place. Specifically, tools like Skyscanner, Kayak and Hipmunk allow you to search for cheap flights using an array of parameters similar to the ITA Matrix, and usually offer one-click pathways to booking directly with a particular airline. Sometimes, they even pull up fares you can't find directly on the airline website!
Book With Airlines Directly
With this being said, the surest way to find a cheap flight these days is almost always to book with the airline itself. Doing so, of course, requires some advanced knowledge, whether you find out a fare exists using the Matrix or one of the third-generation booking sites, or using some of the other resources I list below.
When you book directly with an airline, you not only eliminate third-party booking fees (and, in many cases, additional fees for changes), but you unlock certain consumer protections, such as the ability to change/cancel free within 24 hours or be compensated (on certain airlines) for sudden fare drops, which are benefits unavailable to those who search for cheap flights through third parties.
Unless You Find a Cheaper Partner Fare
When searching for cheap airfares, it's also helpful to have a grasp of airline alliances. For example, when traveling from Istanbul to Zürich a few years ago, I wasn't satisfied with the fare I pulled up on Swiss, so I decided to search Turkish (a fellow Star Alliance members) instead. Well, not only did I pay around $200 instead of $350, but it was for a codeshare on the exact same flight. Yep – same plane as someone who paid almost double.
Or Unless You're a Student
Another option that occasionally (although less frequently, over time) results in finding cheap flights is taking advantage of niche booking tools – notably, StudentUniverse for students. Although completing a booking on sites like this often requires you to prove your enrollment, fares can be dramatically cheaper here than elsewhere, although again this is a waning tendency over time.
Read Airfare Deal Blogs and Websites
I would love to believe that the only travel-related blog you read is Leave Your Daily Hell, but since this is certainly not the case, allow me to recommend some resource to you. First and foremost, the FlyerTalk website (and, specifically, this discussion forum) posts about cheap fares (many stupidly cheap!) before anyone else knows about them. Bookmark, subscribe, visit daily!
Secondly, the Airfare Watchdog blog presents some of the most incredible deals in cyberspace. Recently, for example, a Norwegian booking site was selling roundtrips to Europe for less than $500! Finally, if you're not only looking for great fares but also for opportunities to easily upgrade and achieve elite status, Upgrd is a fantastic resource.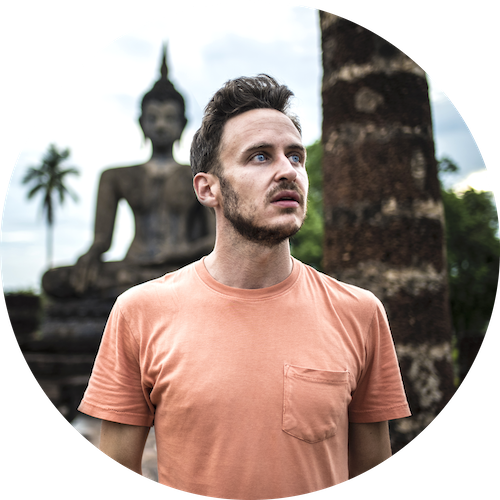 informs, inspires, entertains and empowers travelers like you. My name is Robert and I'm happy you're here!