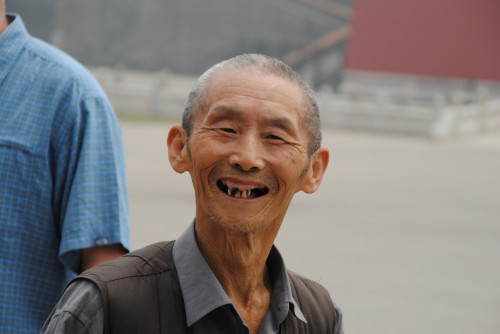 Perhaps the only experience that trumps
traveling abroad, even long-term,
is living abroad. As you know if you read this website with any regularity, I lived in Shanghai, China from November 2009 to July 2010.
To be fair, living abroad is not without its difficulties and even annoyances, many of which occur on a more than occasional basis. Regardless, whether you decided to study, volunteer or even teach English as a second language (ESL), you should absolutely live abroad if you encounter the opportunity to do so.
No matter why you decide to live abroad, use this guide as a starting point for your long-term overseas adventure.
What Is An Expat?
Before and especially during your experience living abroad, you will hear the term "expat." Expat is the shortened version "expatriate," a word for people who live in a country other than their own. Expats are different from other long-term travelers in that they usually find apartments abroad, rather than staying in hotels or hostels.
Reasons To Live Abroad
Studying Abroad
One of the most popular reasons people live abroad is as part of "study abroad" programs offered by their universities. The benefit of studying abroad is that it allows extremely young people to get to know foreign cultures on a long-term basis.
A major disadvantage of studying abroad is that most associated costs are usually in addition to regular tuition and fees. Additionally, the cost of studying abroad often significantly exceeds the amount you would spend simply traveling in a particular country or region.
Teaching English (ESL) Abroad
Another common reason to live abroad is teaching English as a second language (ESL) abroad. I taught English with a company known as EF in Shanghai, China, an experience I document here.
The opportunity to immerse yourself in a foreign culture notwithstanding, the primary benefit of teaching English is financial, something I detail in this article. Click here to read tips on what to do after you finish teaching so as not to lose the financial momentum you gain.
Need help finding a job teaching English? Read my article about how to find ESL employment abroad.
Volunteering Abroad
If money is no object for you (or, alternatively, if you simply want to feel good about yourself), you might consider volunteering abroad. If you don't have a particular project in mind, the United States Peace Corps is a popular option for long-term volunteering.
Don't want to commit a long length of time? You can also participate in short-term volunteer opportunities offered by hostels and other local organizations when you travel, such as with Loki Hostels in South America.
One danger of volunteering abroad is that some organizations assess fees for volunteering. Not only do you not get paid for your time, but you actually need to pay them, sometimes to the tune of thousands of dollars. Be extremely vigilant before you agree to volunteer!
Living Abroad Legally
If you want to live abroad for more than a few weeks or, in some cases months, you need to obtain the proper documentation. For students of large universities and employees of large companies, this is usually simple — your school or employer typically organizes your visa.
If you are a freelance professional like me or are just living abroad for the hell of it, you must be careful not to violate the terms of your tourist visa, even accidentally. Click here to read more about tourist visas.
You can complete work for an employer based in your home country no matter where in the world you reside. This being said you cannot, under any circumstances, work for an employer based in a foreign country if you are not authorized to work in said country. Doing so will result in fines and, in some cases, immediate deportation.
If you are unsure as to whether you could be breaking the law during your time abroad, visit your home country's embassy and speak to an employee about regulations placed on nationals of your country.
Popular Cities for Expats
Expats can be found in cities all over the world, but certain countries and regions are most hospitable to expats than others. East and Southeast Asia, for example, tend to be popular due to low costs of living, safety and the abundance of ESL jobs.
During my recent travel to Colombia, I learned the the ultra-modern city of Medellín has recently become popular among expats. Other Latin American cities like Buenos Aires, Argentina and Santiago, Chile are crawling with expats.
While some of your decision about where to expatriate yourself will no doubt be born of your own preferences for culture and weather, you need to consider practical factors. Namely, the cost of living compared to what your income is or will be, the relative ease of living there legally and how safe the city is.
For example, one of the places I would like to move in the next year is the hedonistic city of Tel Aviv, Israel. Because Israel is actively courting an armed conflict with Iran, however, I'm not sure that's such a good idea.