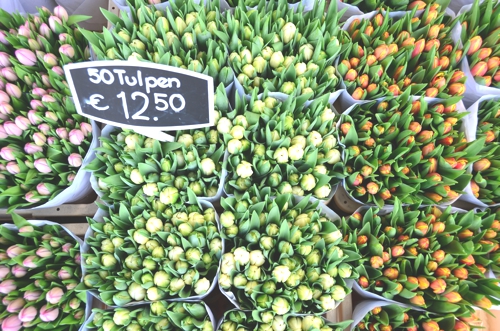 Holland Travel Guide
Travel to Holland has been in the news lately thanks to speculation that the Dutch government will soon pass legislation barring foreigners from smoking marijuana in Amsterdam. I won't lie: This news would at least partially devastate me, having enjoyed more than my fair share of stoned days admiring the picturesque canals and brownstones of Amsterdam.
Of course, Holland is much more than legal marijuana and indeed, Amsterdam itself, although I haven't ventured terribly far outside the country's most iconic city.
Whether you're a daily pot smoker or prefer to spend your times exploring museums and world-famous architecture, a trip to Holland isn't complete without at least a quick read-through of this Holland Travel Guide.
Places to Travel in Holland
Amsterdam is home to Holland's largest air and rail hubs (Schipol airport and Amsterdam Centraal station, respectively) and even barring this fact, it is without a doubt the most-visited city in the Netherlands. I would know: Aside from a brief sojourn to Rottderdam (which is actually Holland's largest city) way back in 2005, I have sadly not yet visited anywhere else in the Netherlands.
When it comes to Amsterdam, which I have thus far visited three times, I am nothing short of an expert. If you're an avid pot smoker, you'll probably want to stick to the coffee shops near central Dam Square and on bohemian Haarlemerstraat. Sober, culture-minded travelers will feel at home in the Museumplein district, which is not surprisingly home to the majority of Amsterdam's art museums.
Other Dutch cities that are popular among travelers — from what I've gathered via hearsay and eavesdropping, anyway — include Utrecht and Eindhoven.
Cost of Travel in Amsterdam
Amsterdam is in some ways quite expensive and in other ways quite cheap. Want specifics? Click on over to the article I wrote about the cost of travel in Amsterdam.
Transportation in Holland
Like much of the rest of northern Europe, Holland has an extensive railway network, the hub of which is Amsterdam's beautiful Centraal Station. For travel within Amsterdam, tram is the best way to get around, particularly if you purchase the Iamsterdam card I mention in the aforementioned article about the cost of travel in Amsterdam. Of course, central Amsterdam is extremely small, so unless you're too stoned to walk, it's entirely possible to explore the city on foot.
Laws About Marijuana in Amsterdam
The international community seems to be flummoxed as to whether marijuana will ever become illegal for foreigners who travel to Amsterdam and, if it does happen, when. Although I have read in places that this will indeed happen (specifically, in 2013), most of the Dutch travelers I've encountered abroad say it is bullshit pandering from the right-wing politicians that are gaining increasingly greater control of the Dutch government. Click here to read an article all about smoking marijuana in Amsterdam.
Netherlands Visas
The Netherlands is part of the E.U., which means that you don't need a visa to travel to Holland, unless nationals of your country need a visa to enter the European Union. You must obtain a visa in advance of travel to the Netherlands if you plan to work or study in Amsterdam, or in any other Dutch city.
Amsterdam Travel Photos
Amsterdam is a darn pretty city, even if you don't get so high that the buildings dance above the canals. Never been? Click below to get an idea of what you can expect when you travel to Amsterdam: