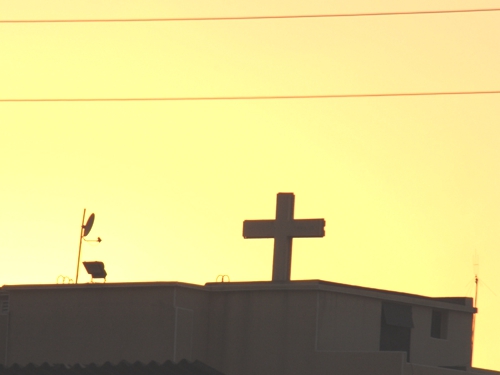 Lebanon Travel Guide
Lebanon is probably the most misunderstood country in the Middle East. If you watch only American media, you probably assume the country is completely controlled by terrorists from Hezbollah. I can't weigh in very specifically on the amount on influence Hezbollah (or Hamas or Fatah, for that matter) exerts on daily Lebanese affairs, but to assume that Lebanon is overrun by terrorism couldn't be further from the truth.
In particular, travel to Lebanon's cosmopolitan capital of Beirut is a particularly enjoyable experience, even if the city is still recovering from the 2006 War with Israel and, in parts, the Lebanese Civil War of the 1980s. Split between Christians, Muslims and Druze, Beirut is every bit as rich as its diverse religious tapestry would suggest.
Places to Travel in Lebanon
Beirut is essentially the only place for foreign travelers to enter Lebanon, unless you travel by land from Syria. Beirut is not surprisingly the primary destination for backpackers in Lebanon, the main population, cultural and economic center of the tiny country.
A trip to Beirut is not complete without exploring both Christian population centers like Achrafiyeh and Muslim neighborhoods like Hamra. Beirut is also famous for its nightlife — including a small selection of gay nightlife — although you don't need to go out at night to enjoy what Beirut has to offer. The annual Hamra Street Festival, for example, is family friendly.
The second most popular destination in Lebanon is the town of Tripoli, located roughly one hour north of Beirut amid Lebanon's iconic cedar forests.
Cost of Travel in Lebanon
Lebanon is at once a cheap and an expensive place to travel. While the cost of local food and transport is on par with what you'd pay in backpacker paradises like Southeast Asia, lodging tends to be expensive because there are essentially no hostels and, with the exception of the University Hotel near the American University of Beirut, no budget hotels. Are a result, you should expect to pay no less than 75 U.S. dollars per day to travel in Lebanon. Although the official Lebanese currency is the Lebanese pound (abbreviated L.L.), ATMs in Lebanon dispense U.S. dollars, and the U.S. dollar is accepted most everywhere in Lebanon.
Transportation in Lebanon
Lebanon is similar to much of the rest of the Middle East in that public transportation like buses and trains is basically nonexistent. Even taxi transport can difficult for foreigners who travel in Lebanon, as many "taxis" are in fact private, unmarked cars. If you aren't in a rush, you can explore much of central Beirut by foot. If you plan to travel extensively through Lebanon, you might want to look into renting a car.
The Israeli Passport Stamp and Lebanon Travel
Although no serious fighting has occurred since 2006, Lebanon is very officially at war with its southern neighbor Israel. You shouldn't attempt to enter Lebanon with an Israeli stamp in your passport. Although I don't know for a fact whether this is true, it's rumored that Lebanese officials can arrest anyone who attempts to enter Lebanon with an Israeli stamp in his passport.
Lebanon Visas
Lebanon issues complimentary 30-day visitor visas to nationals of most Western countries on arrival at Beirut International Airport. If you enter Lebanon by land from Syria, you may be asked to pay for a visa — and/or the visa's validity might not be as long — but the enforcement of visa policies is not standardized. When I visited in September 2010, for example, the official U.S. State Department website told me I would need to pay for a visa; I was in fact never asked to pay when I entered.
Lebanon Travel Photos
No matter your opinions on politics and (purported) terrorism in Lebanon, the country is no doubt one of the more visually stunning places I've ever been. Take a look at my favorite Lebanon travel photos: