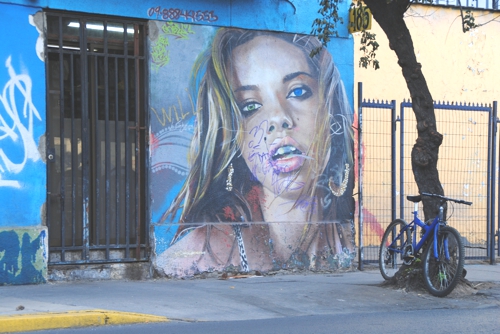 Chile Travel Guide
Chile is probably the least talked-about country among travelers to South America, at least in my experience. Bethan and Danielle, two British girls I met in Bolivia who studied Spanish in Chile's capital Santiago, told me the city was little more than South America's answer to London.
Santiago is indeed modern and sophisticated, but I wouldn't go so far as to say Chile is boring on the whole. True, its infrastructure is decidedly modern and developed than most of the rest of the continent, even in small tourist settlements like San Pedro de Atacama, as well as in the country's rugged Patagonian portion. I prefer to think of Chile as a blend of Latin American spice and Western sophistication that simply happens to veer toward the milder side of things.
I can't predict how you will react to Chile once you travel there, but I nonetheless hope you use my Chile travel guide as a starting point in planning your trip.
Places to Travel in Chile
I entered Chile via its Andes Mountain border with Bolivia, so my first proverbial port of call was San Pedro de Atacama. Although this small settlement is decidedly gringo in its ethnic composition, it is a great base for exploring local geological formations like Valle de la Luna. If you travel to Chile overland from Perú, your first stop will likely be Arica, a charming coastal village.
Chile's largest and most cosmopolitan city is its capital Santiago, which is one of my favorite places I've ever visited, largely because I feel pretty deeply in love there. Whether you stick to Bohemian backpacker havens Bellavista and Bellas Artes, upmarket Providencia and Las Condes or the city's grimy central core (including its fantastic markets), I imagine you'll find someplace you love. Santiago is a great base for day trips to the Pacific ports of Valparaíso and Viña del Mar.
Although I didn't visit any points south of Santiago, Chile's southern expanse is part of the Patagonia most backpackers choose to visit when they're in Argentina.
Cost of Travel in Chile
Don't let the Chilean peso's typical 500:1 U.S. dollar exchange rate convince you otherwise: Chile is moderately expensive as South America is concerned. It is significantly more expensive than cheap places like Bolivia and Perú, slightly cheaper than Argentina and much cheaper than Brazil, which is without a doubt the most expensive country in South America. Overall, expect to spend between 50-75 U.S. dollars per day to live a comfortable backpacker's existence in Chile.
Transportation in Chile
If you've ever traveled in South America — or read any of my South America travel guides, for that matter — you know that long-distance transport in South America is dominated by buses. This is nowhere more than case than in Chile, which is home to what I consider the second-most comfortable buses in South America, after Argentina. Santiago international airport also happens to be the hub of LAN, South America's largest airline, so it's possible (albeit expensive) to fly in Chile. Santiago boasts one of the largest and most sophisticated metro systems in the Southern hemisphere.
Reciprocity Fees in Chile
As is the case in Argentina, travelers who enter Chile on an international flight are required to pay levies known as "reciprocity fees." Click here to read more about reciprocity fees in South America.
Chile Visas
The government of Chile doesn't require short-term tourists to obtain visas prior to entering Chile, although you will naturally need a Chile visa if you want to work or study in Chile. Contact your visa agency of choice to learn more about obtaining a visa for employment, study or long-term travel in Chile.
Chile Travel Photos
Chile was an absolutely treat for me as a photographer, from its landscapes, to its cityscapes, to its beautiful people. Click below to browse through my Chile photo essay: