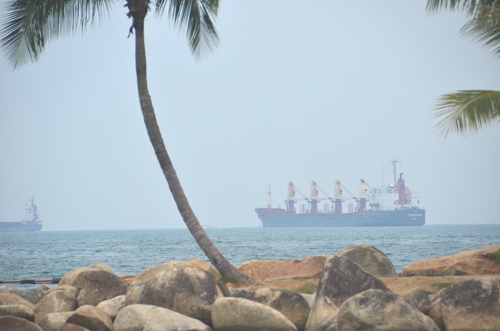 Singapore Travel Guide
Most Americans I know associate Singapore with the 1994 flogging of Michael P. Fay, the son of an American businessman, who made the mistake of graffiti-ing and getting caught in the act. As a result, Singapore has become synonymous to many with strict laws, harsh punishments and the iron fist of an authoritarian government.
I won't argue that laws in question aren't sometimes harsh. You can be fined S$500, for example, simply for eating or drinking on the city's MRT rail line. I also won't argue that these laws are all bad — I doubt Singapore would be as impeccably clean as it is without them.
Whether you still have negative associations with Singapore leftover from the '90s, or intend to travel to Singapore with a completely open mind, use my Singapore travel guide when planning things to do in Singapore.
Places to Travel in Singapore
Singapore is a city-state-country — it's smaller in total land area than Los Angeles — so once you've arrived in Singapore, your task is essentially to explore a large city. Central Singapore is replete with exciting things to do, whether you stick to the harborside Esplanade, shop on Orchard Road or explore the lush Singapore Botanic Gardens.
Singapore is a crossroads of culture, language and geography — it is often said that you can visit several countries during one day in Singapore. Most specifically, this involves exploring the city's diverse ethnic neighborhoods, such as Chinatown, Little India and Arab Street.
My personal favorite place to travel in Singapore is the Singapore Zoo, the only "cage-free" zoo in the world. It's easy to spend an entire day exploring the Singapore Zoo, whose more vicious animals (like lions, tigers and bears, oh my!) are restrained by walls of glass. The Singapore Botanic Gardens, a lush, tropical retreat that dates back to 1859, is also a great way to escape Singapore's concrete jungle.
Are there beautiful beaches in Singapore? That's for you to decide, but you'll find Singapore beaches on Sentosa Island, accessible via foot, cable car or monorail from the Harbourside MRT station.
Cost of Travel in Singapore
Singapore is expensive as Southeast Asia goes, but is still significantly cheaper than Europe, Australia or the United States. Singaporean food in particular is cheap, whether you dine on strange "carrot cake" stir fry, creamy Malaysian Laksa or ice cream sandwiches made with actual bread. I don't know much about the cost of backpacker lodging in Singapore — I stayed primarily with a friend of a friend. I do know that Singapore's swanky Marina Bay Sands Hotel and Casino, where I was lucky enough to enjoy a complimentary stars, has a posted rate of S$350 per night. Ouch!
Transportation in Singapore
Singapore's 500 or square miles are well connected not only by its SMRT rail transit system, but also by a formidable network of public buses. Singapore has a sophisticated road system as well, and its taxi drivers are among the most professional in Asia, which admittedly isn't saying much.
Laws and Fines in Singapore
So, should you expect to go to jail or, at the very least, pay substantial fines when you travel in Singapore? I wouldn't. Although posted placards indicate severe financial penalties for smoking, drinking, eating and littering in public places, I never once saw any offenders getting busted, even if there were few of them. In fact, my Singaporean friends frequently suggested we jay-walk!
Singapore Visas
Singapore issues landing visas to nationals from the vast majority of countries. You must obtain a visa from your nearest Singapore embassy, consulate or private visa agency if you plan to work, study or otherwise stay in Singapore long-term.
Singapore Travel Photos
By now, you're probably curious as to what Singapore looks like, so without further ado, here are some of my favorite Singapore travel photos: