As a traveler with an American passport, you should have no problem traveling from Jordan to Israel by land, right? Although Israel officially maintains a peace treaty with Jordan, other obstacles exist which make traveling from Jordan to Israel overland a difficult experience, one I recommend only if you have no other option. Allow me explain why I feel this way, courtesy of a travel blog post.
Need help planning your trip to Israel? Hire me as your travel coach!
Trust Bus Company
At face value, traveling from Jordan to Israel overland is an easy enough task to complete.
If you perform a Google search for "Jordan to Israel by Bus," the first result that comes up is a page from the Jordan Jubilee website, appropriately titled "To Israel from Jordan." Overland travel from Jordan to Israel, it says, is simple, with daily buses in both directions offered by the Trust Bus Company, headquartered in Amman, Jordan's capital.
According to the site, travel from Jordan into Israel is hassle-free, so long as you enter the Jewish state via the northern border crossing and not the King Hussein Bridge, which takes you through disputed, Palestinian territory.
With a price of just 35 Jordanian dinars one-way (far below the cost of an air ticket on either El Al or Royal Jordanian, either country's respective flag carrier), the service is also cheap. Best of all, you need not make a reservation. Just turn up at Trust's office in Amman's seventh circle at 8 a.m., a half-hour before the bus leaves.
Jordan Valley Border Crossing
As the Jordan Jubilee website says, exiting Jordan at the Jordan Valley border crossing with Israel is indeed a simple affair. The Israel border checkpoint is where the trouble begins.
Just a minute or so after you see a blue-and-white flag waving in the wind, you'll get off the bus and enter Israel's border facility, a tiny building that will be probably be overflowing with passengers from the previous couple of buses. Your first glimpse inside will reveal a scene that looks similar to a security line at any given American airport.
Once you're inside the building, a border control officer will inspect your passport, then send you (and your bags) through metal detectors to ensure you're not carrying any weapons or bombs with you. At this point, you'll need to line up at the immigration window, where a second officer will process you and let you into Israel.
Let's go back to the diplomacy issue for a quick second. As you might or might not have heard, an Israeli stamp on your passport will generally prevent you from being permitted into Arab countries such as Syria and Lebanon, where it can purportedly land you in jail. Accordingly, many tourists ask Israeli border officials to stamp not inside their passport, but on a separate piece of paper. Most of them happily oblige.A story less-told, however, is that this goes both ways. Logically, this doesn't make a whole lot of sense: Why would Israel have a problem with potential tourists visiting Arab nations beforehand when its optional "stamp-on-paper" program serves only the purpose of allowing said tourists easier entry into said countries afterwards?
Entering Israel With An American Passport
Uh oh! I just visited Lebanon, you remind yourself as you await your turn. But I hold an American passport–I'll be fine. This would make sense. After all, the United States provides Israel with almost unconditional support (military and otherwise), funding and positive global PR.
Unfortunately, the truth of the matter is that if you have been to Syria, Lebanon or any of the so-called "Gulf States" (Saudi Ara
bia, Kuwait and the United Arab Emirates, to name a few), you will almost certainly be questioned and detained. If you've brought more than a single bag with you, your belongings will be combed through by Israeli security officers, usually in front of you, but still thoroughly enough that it's embarrassing.The time you're made to wait will vary. For me, it was just shy of five hours. Some of the other dozen or so Americans waiting alongside me had been there two or three by the time I arrived–and were still in the proverbial trenches when I finally got my clearance to enter Israel.
Beyond the humiliation, discomfort (there are no food or water facilities in the waiting area and you must ask permission to use the restroom) and monotony of being held, the process is inconvenient because unless your delay lasts only a few minutes, the Trust bus will leave you. Practically-speaking, this means you must either (a) get a taxi to your final destination or (b) catch an Egged bus in Bet She'an, the nearest town to the border, to which you must either hitchhike or walk ten kilometers.
I'm In, Now What?
If you're heading to Jerusalem, it's a straight shot for you–if you can catch the 962 "Express" bus, in fact, your journey time will be just over an hour. If Tel Aviv is where you need to be, however, you must catch bus 811 or 812 to Afula and then one of the bus and share-van "sherut" services that run to Tel Aviv from there. Read more about transportation in Israel.
In neither case is the cost exorbitant (you should be able to get to Jerusalem for under 50 shekels and to Tel Aviv for only a bit more than that) but you also probably won't get to your destination before nightfall. This isn't a big deal until you remember: You've been traveling since the wee hours of the morning.
Another item of note if you're travel from Jordan to Israel is that the only exchange facility immediately beyond the border that will exchange dinars for shekels is the one, well, immediately beyond the border. Its rates, simply put, are abysmal. With this in mind, you might consider waiting until you arrive in Jerusalem or Tel-Aviv and making the exchange at a proper bank.
Still, there's no guarantee you'll get a better rate. Worse, if the Trust bus leaves you, you're going to need some cash to get to your final destination anyway. Save yourself the trouble and change your dinars into either shekels or U.S. dollars prior to departing Jordan for Israel, such as at one of the exchange facilities located within walking distance of Trust's office in Amman.
The Bottom Line
If you can, you should simply bypass the clusterfuck of traveling from Jordan to Israel by land entirely.
Unless you're extremely strapped for case (in which case you should re-consider visiting Israel, as it's expensive to travel in Israel) do yourself a favor and just take one of the aforementioned flight from Amman to Tel Aviv, whose airport security facilities are known to be quick and hassle-free. Both Royal Jordanian and El Al service the route, which takes just over an hour from gate to gate. While prices can easily exceed $200 one-way, flying ensures you'll arrive in Israel without unnecessarily ruffled feathers.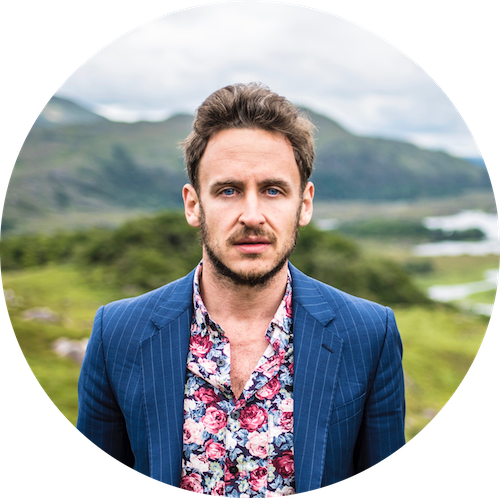 informs, inspires, entertains and empowers travelers like you. My name is Robert and I'm happy you're here!