As a traveler with an American passport, you should have no problem traveling from Jordan to Israel by land, right? Although Israel officially maintains a peace treaty with Jordan, other obstacles exist which make traveling from Jordan to Israel overland a difficult experience, one I recommend only if you have no other option. Allow me explain why I feel this way, courtesy of a travel blog post.
Jordan to Israel Bus
At face value, traveling from Jordan to Israel by bus is an easy enough task to complete. Or at least it once was.
Up until a few years ago, a company called Trust Bus ran daily departures from Amman to Tel Aviv, which traveled via the northern Jordan-Israel border crossing. Costing 35 Jordanian dinars one-way, the nonstop bus from Jordan to Israel left at 8 am and arrived in time for a lunch. A long journey, considering that the distance between Amman and Tel Aviv is only 40-something miles as the crow flies, but doable.
Unfortunately, Trust Bus is no more, and neither is the nonstop bus from Jordan to Israel.
An Alternative Jordan-Israel Overland Route
Taking the "nonstop" Trust bus from Amman to Tel Aviv was a nightmare for me. I got detained at the border crossing, on account of having a stamp from Lebanon in my passport, and ended up having to take a slow and piecemeal route to Israel, which saw me arrive at the Mediterranean so frustrated and cynical I returned to Jordan as soon as I could. I'm not exaggerating when I say that Israeli security forces treated me like a terrorist everywhere I went!
Of course, my subsequent trips to Israel (I've taken four in total) have all been much less eventful from that perspective, but I feel the need to mention them before recommending that you make the stressful overland journey from Jordan to Israel. There are a few ways to do this, but the way I went was to take a sherut share bus from the Israeli frontier town of Beit She'an to Afula, then board a second sherut bound for Tel Aviv. Had I not attempted to take the Jordan-Israel Trust Bus, I'd have had to take a taxi from Amman to the northern border crossing, which is near the city of Irbid.
The Easiest Way from Amman to Tel Aviv
Of course, no one wants to spend all day traveling less than 100 miles. To be sure, if you've got more money than time, you could consider flying from Amman to Tel Aviv. The most beautiful place between the two cities is the Dead Sea anyway, and it's easy enough to see that from both sides. With this being said, you'll need a lot more money than time: Nonstop flights from Jordan to Israel are expensive, with a cost of between $300-400 for the 45-minute gate-to-gate journey.
I'm In, Now What?
No matter how you traveled from Jordan to Israel you made it, and I'm proud of you! Provided you don't encounter the same bad luck I describe having experienced above, there's a lot to see and do here. I've created a sample two-week Israel itinerary, but whether you have longer or shorter than that here, you can use it as the building blocks of your own trip.
The Israeli Passport Stamp
Another fact that made my Jordan-Israel border crossing so miserable was the fact that the border guard not only interrogated me for my Lebanon passport stamp, but chose to put an Israel stamp inside my passport, even though I asked her not to. Thankfully, Israel hasn't regularly stamped passports since 2013, so you won't have any probably traveling to Arab countries (or Iran!) after having gone to Israel in the future, unless you're extremely unlucky.
The Bottom Line
While it's no longer practical to travel to Jordan from Israel by bus, it is still possible to make an overland journey between Amman and Tel Aviv. On the other hand, while flying from Amman to Tel Aviv is expensive, it saves you a great deal of time, since the distance between the cities is less than 100 miles as the crow flies. To travel between Jordan and Israel, you'll either need to sacrifice money or time, so consider the one you have more of when you make your decision.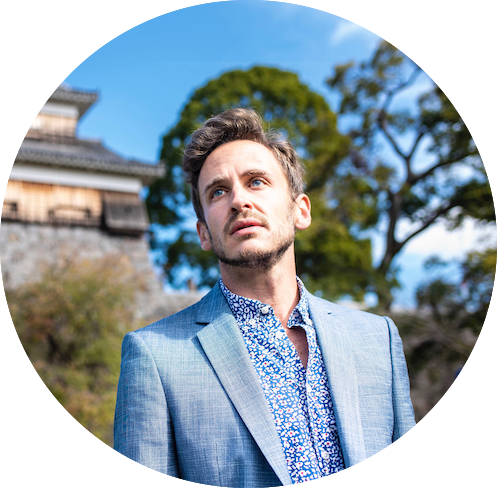 informs, inspires, entertains and empowers travelers like you. My name is Robert and I'm happy you're here!