Without a doubt, Bangkok's Khao San Road district is the most popular choice for backpackers who travel in Thailand. This isn't entirely surprising, given Khao San Road's large selection of cheap accommodation and dining, as well as plenty of Thai kitsch, including ladyboys and "Happy Ending" massage parlors.
This being said, you should consider several potential disadvantages of staying at Khao San Road when you travel to Bangkok.

Need help planning your trip to Thailand? Hire me as your Travel Coach!
Location of Khao San Road in Bangkok
My main gripe with Khao San Road is its location. True, the Khao San Road district is close to Rattanakosin (Bangkok's old city) and the Chao Phraya River, affording you quick and easy access to tourist sites like Wat Arun and the Grand Palace. Khao San Road is also just a short walk or tuk tuk ride from other relics of Bangkok's "Golden Age," including the Giant Swing, Golden Mount and Wat Suthat Temple.
This being said, Khao San Road isn't near any station of either Bangkok's SkyTrain elevated rail or MRT underground, meaning that you need to take a taxi to get anywhere. Due to Khao San Road's relatively remote location and the fact that Thais almost never stay there, Bangkok cab drivers are reluctant to use their meters and charge you fair prices, in spite of it being in violation of the law not to do so.
Using a meter, a taxi from Khao San Road to Bangkok's Hua Lamphong railway station would run you between ฿50 – ฿80, but most cab drivers would happily quote you ฿100 or more for the journey. The majority of naive backpackers who travel in Thailand accept this awful rate. Even worse are Bangkok's tuk-tuks which, in spite of their kitsch factor, provide slower, bumpier transport at even higher costs than cabs.
Ambiance of Khao San Road
A trip to Bangkok isn't truly complete until you've visited Khao San Road at least once. Staying at Khao San Road for more than a few hours, however, can get maddening, particularly if you want to expose yourself to local Bangkok residents that work outside the service industry.
This isn't to say Khao San Road isn't without its charm. Indeed, the plastic Thai flags flying overhead, smiling suitmakers doing everything in their power to get you fitted and fruit sellers slinging fresh watermelon, papaya and mango for just ฿10 a pop provide a sense of place that's hard to mistake for anywhere but Bangkok. The availability of accommodation, dining and drinking options don't hurt Khao San Road's case either.
And Khao San Road isn't just a single road, in spite of the fact that most foreigners (foolishly) do try and stay on Khao San Road itself. The collection of small sois just to the north of Khao San Road's main drag actually provide a bit of tranquility when compared to what lies south. Even cheaper accommodation and food can be found on the two or three parallel streets that extend westward from Khao San Road.
Prices at Khao San Road
Khao San Road is generally cheap; I won't deny that. Better, as is the case in much of the rest of Thailand and the developing world, it's possible to bargain with most Khao San Road retailers (and even accommodation owners) to get the price you want.
Unfortunately, many of the people who choose to stay at Khao San Road don't know how to bargain, which has left many of the merchants who operate here unwilling to bargain with anyone who doesn't draw an extremely hard line.
Khao San Road's rising popularity has also caused a general rise in prices, one which gets even higher outside of the summer monsoon season, the peak Thailand travel season. If you do choose to stay in Khao San Road and feel the price someone's quoting you is too high, visit a merchant which sells something similar and inquire there to get an idea of how good or bad your original price was.
For hotels, hostels or guest houses, ask to see an official price list if one isn't posted. Or, save yourself the trouble and stay at the badass Shambara Boutique Hostel, a charming spot near the entrance to Khao San Road, one that has its own full-service restaurant and an extremely friendly staff.
Alternatives to Khao San Road in Bangkok
If you're on a budget but don't want to stay at Khao San Road, plenty of options for you exist elsewhere in Bangkok, even in the city's most happening districts.
Budget hotels, guest houses and hostels are plentiful in Bangkok's popular Sukhumvit and Silom districts, which are far more international and interesting than Khao San Road in addition to being located along Bangkok's public transportation lines.
Alternatively, stay near the Bangkok's main Rama IV Road and the MBK Shopping Center for easy access not only to discounted name brand shopping and the Bangkok SkyTrain, but also to the Phaya Thai financial district, which links you to Suvarnabhumi International Airport for just ฿15 one-way.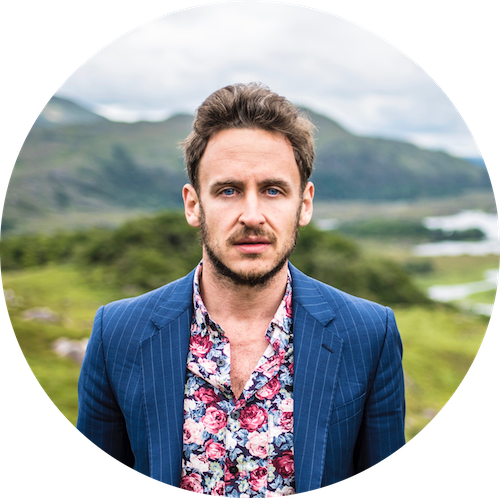 informs, inspires, entertains and empowers travelers like you. My name is Robert and I'm happy you're here!