Siem Reap, Cambodia is perhaps most famous as the closest Cambodian city to Angkor Wat, a UNESCO World Heritage Site and arguably Cambodia's most famous brand worldwide. Located less five kilometers from Siem Reap's city center, the Wat is one of many temples close enough to Siem Reap to visit as a day trip.
If you plan to visit Angkor Wat, arrange to spend at least a complete day and evening exploring the town of Siem Reap, a perfect antidote to the hustle-bustle you endure getting to and through ancient cities and temples that surround it.
>Why I Love Siem Reap
If you read this blog regularly, it's no secret that Southeast Asia is my favorite region of the world to travel. Between the beautiful landscapes and people, incredible culinary and cultural delights and uniformly low prices, there is absolutely nowhere else you get as much value for your money and your time.
Siem Reap stands out among the cities of Southeast Asia first and foremost because it seems almost empty: Compared to Bangkok's 10 million and Saigon's nine million, Siem Reap seems like a university town with its lowly 200,000 residents.
Unlike sprawling Bangkok or Saigon, Siem Reap is laid out simply, a grid-pattern city that expands outward in basically equal lengths from the aptly-named Siem Reap river that runs through its center. It's well-shaded, quiet and clean — and in addition to being extremely warm and accommodating, people here don't generally try to take advantage of you as their Thai, Vietnamese or Indian counterparts might do.
Practically-speaking, this translates to Siem Reap being the absolute perfect place to chill and unwind, particularly after the over-touristed circus that is Angkor Wat. The pace of life in Siem Reap is extremely slow and commands everyone who visits to take on a relaxed demeanor, to become completely present in the moment, to let go of all stress and worry.
Sounds good, right?
Where to Stay in Siem Reap
Two main clusters of hotels and guest houses exist in Siem Reap: Wart Bo, the city's de-facto downtown, which comprises the eastern bank of the Siem Reap river; and the part of the city approximately half a mile down National Road #6 from the river. For reference, taxis from the border drop you off in a lot about a mile west of the river on National Road #6, approximately mid-way between the Siem Reap Airport and the town center.
There are plenty of hotels at every price point in Siem Reap. Some of my favorites include Siem Reap Riverside Homestay for budget travelers, the mid-range Sumeru Boutique Hotel & Spa and Phum Baitang Villas for travelers who don't have a maximum price in mind.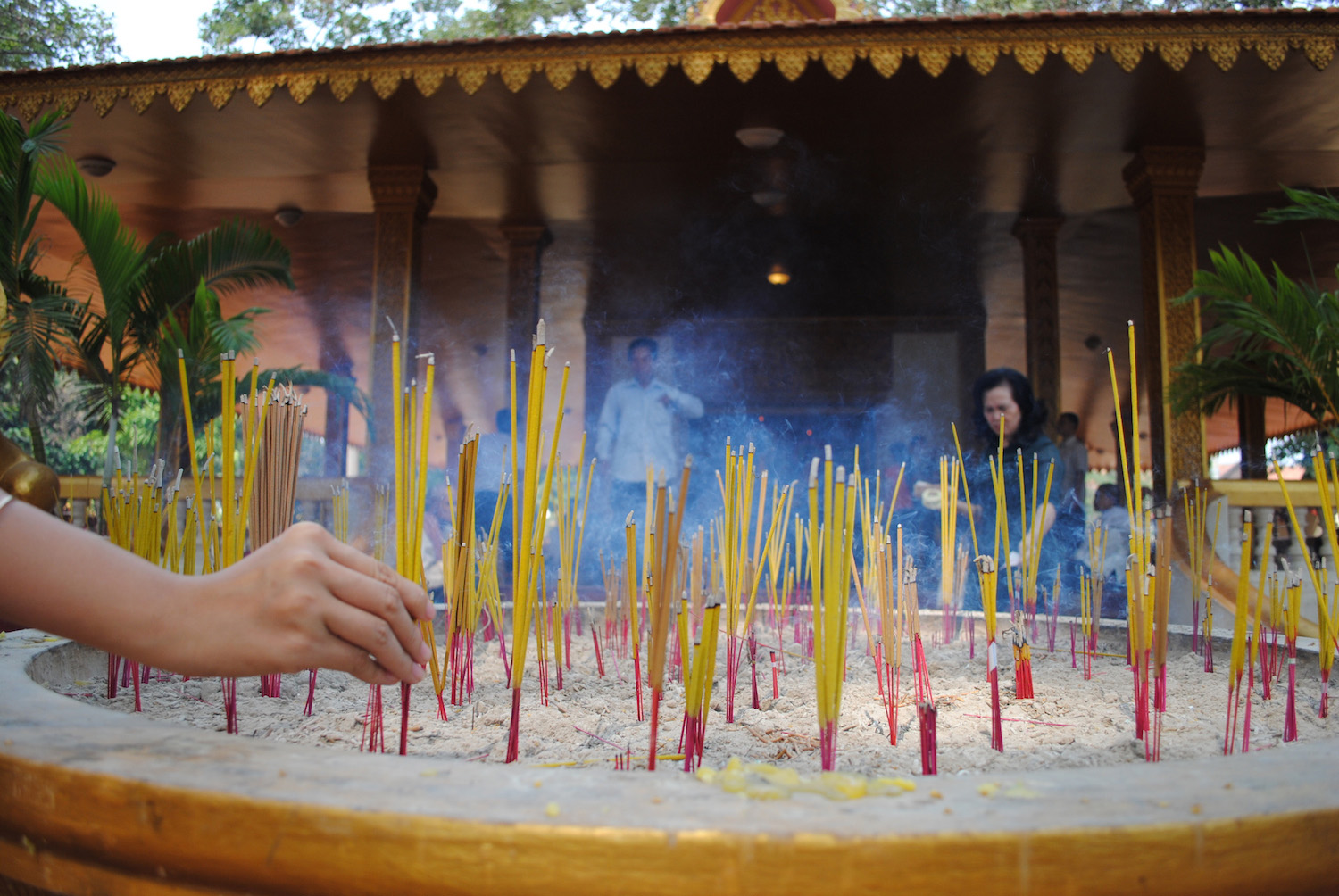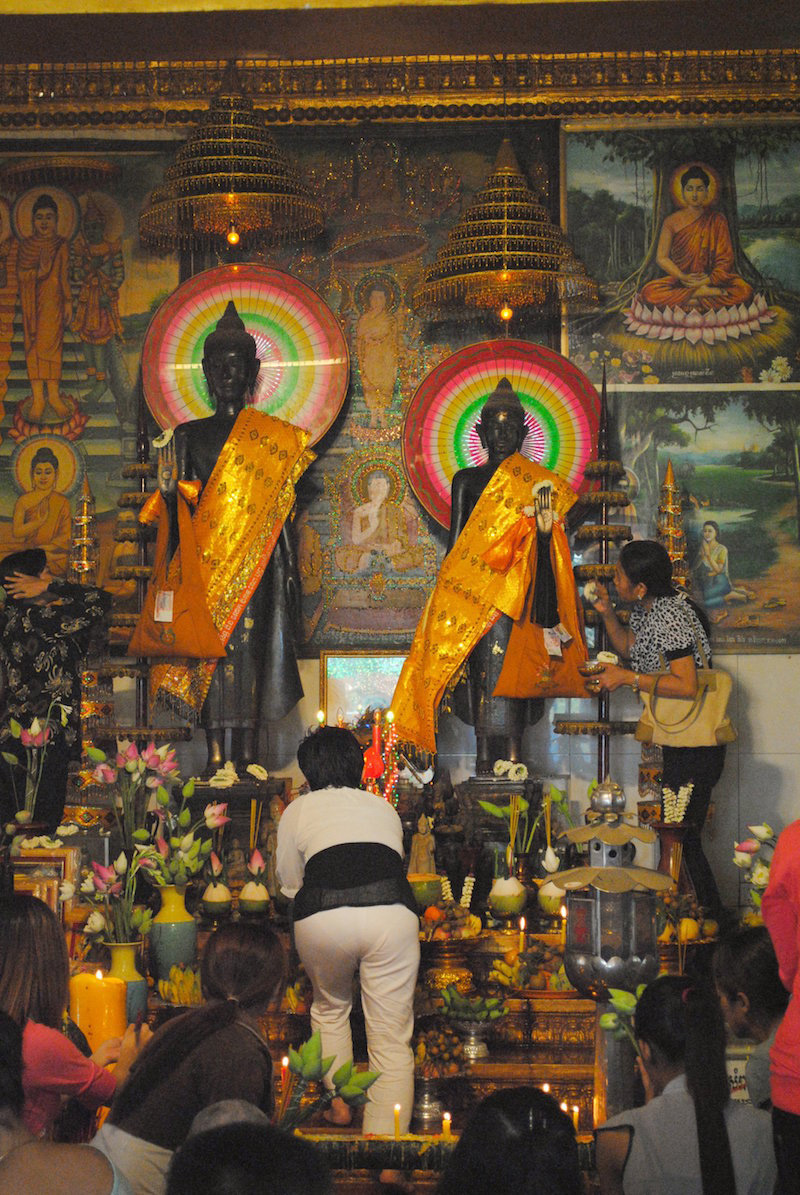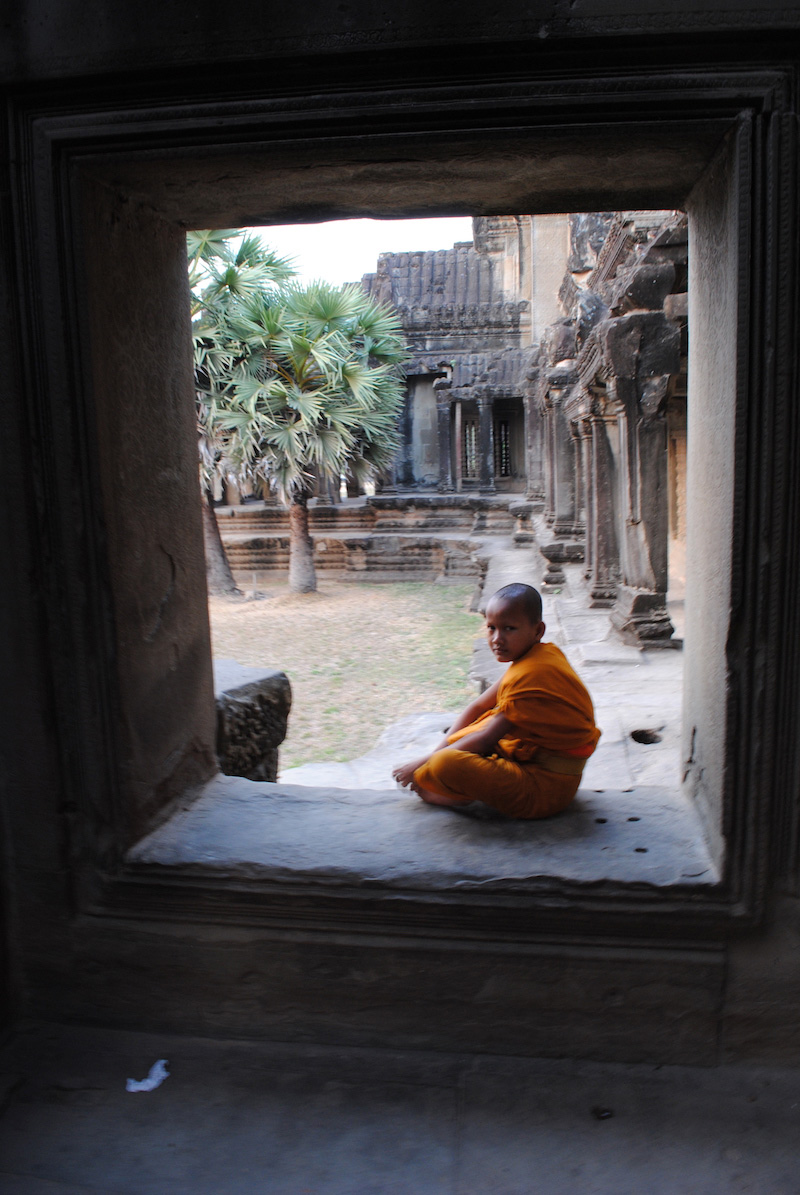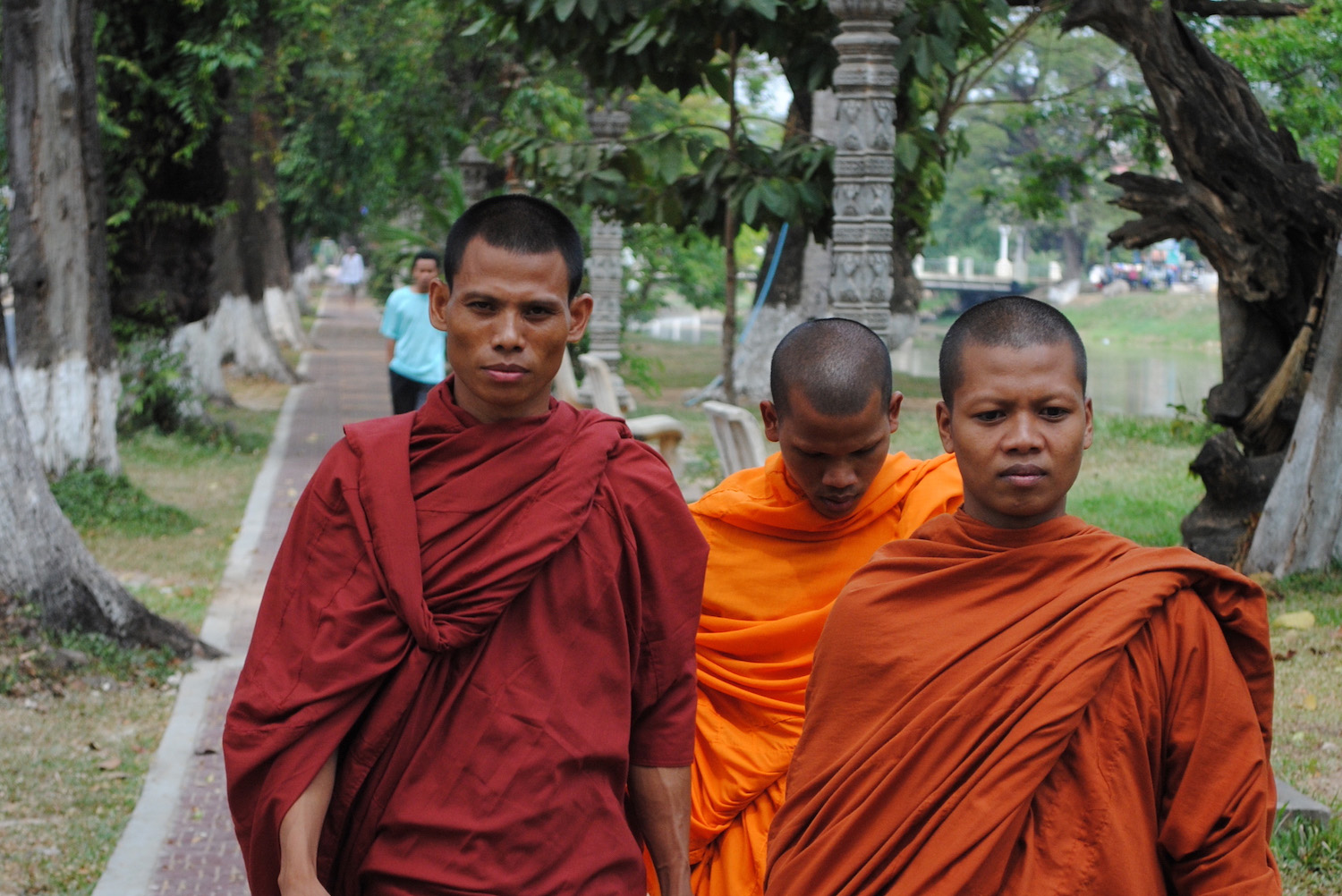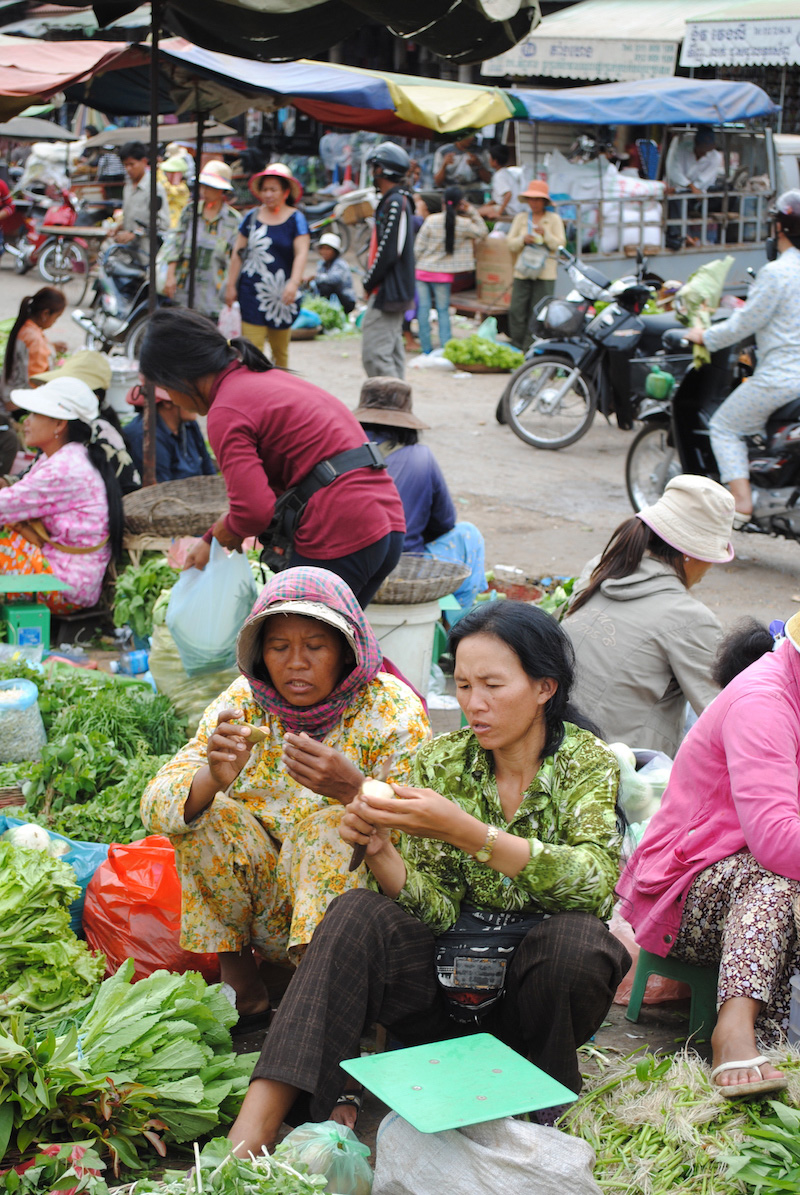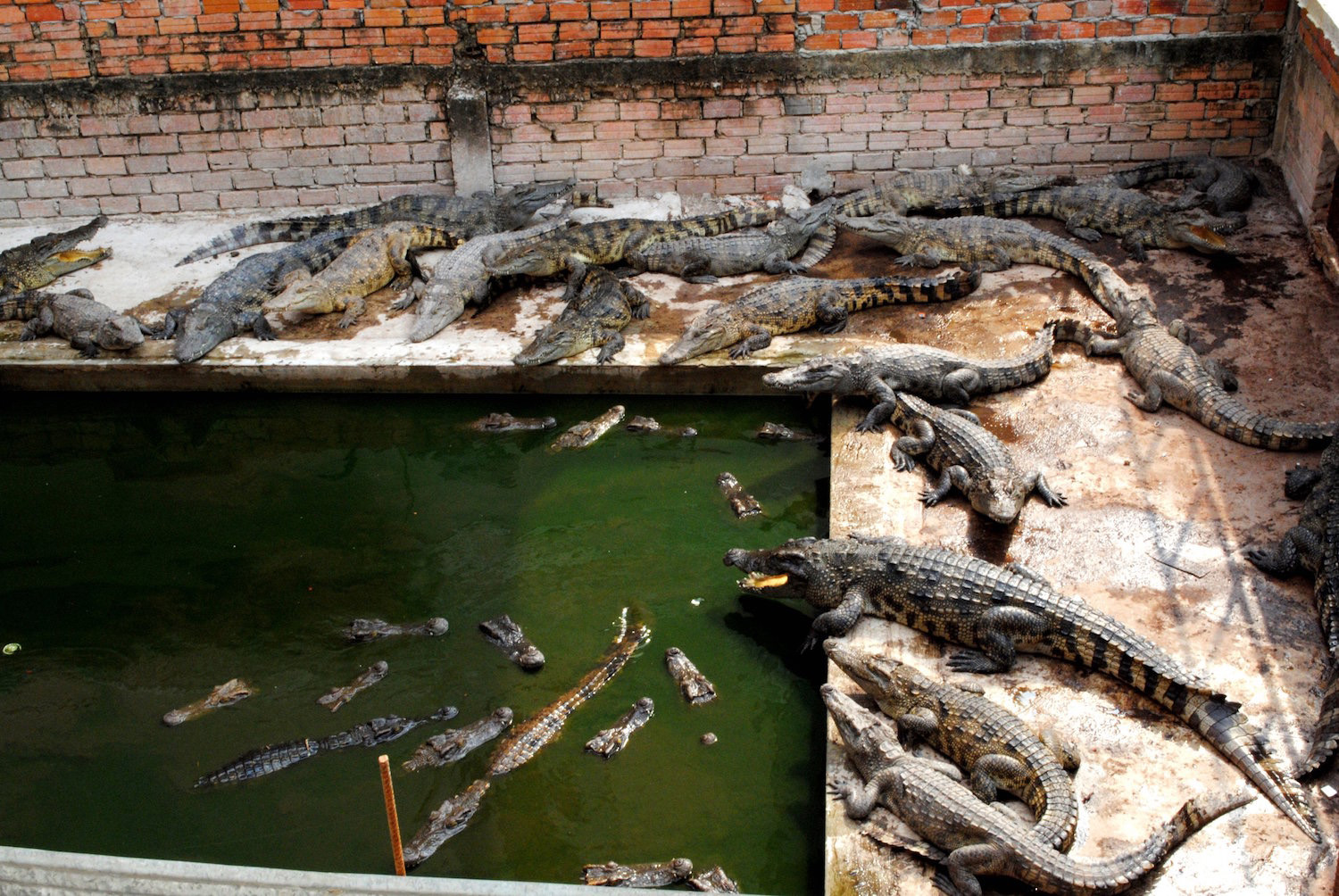 Getting to Siem Reap
As I detailed in a previous post on getting from Bangkok to Cambodia, only one option currency exists from traveling from the Thai-Cambodian border at Aranyaprathet/Poipet. Namely, taking a share taxi the approximately 90 minutes from the border to the center of Siem Reap.
This might sound expensive, extravagant or just plain obnoxious — but it is none of these things. Cost-wise, you can expect to spend just $10-$50 for a cab, depending on whether you travel alone or in a group and with how many people. If you're a solo traveler, finding a car that needs an extra body to lower each person's cost is simple. Although the car you take will likely be old and less than comfortable, the formerly treacherous dirt road that connects Siem Reap to the frontier has been replaced by a partially-paved "highway" (by Cambodian standards) that afford a smooth ride the whole way.
Prefer to fly? Hop a non-stop from Bangkok, Hanoi or Saigon, Kuala Lumpur or Singapore on Thai AirAsia, Vietnam Airlines, AirAsia or Tiger Airways, respectively.
Getting Around in Siem Reap
When you go to Angkor Wat, Ta Phrom or any of the other temples and other sites surrounding Siem Reap, it's advisable to take a taxi or tuk-tuk — or, at the very least, to rent a bicycle and ride there. At about 5 kilometers outside the city center, Angkor Wat is the closest to Siem Reap of all its outlying attractions, but still a bitch to get to if you walk.
Thankfully, getting around within Siem Reap itself is very doable on foot — I wouldn't even dream of getting a tuk-tuk. For starters, the city is small — from end-to-end, it's less than five miles horizontally or vertically. Morever, it's flat and mostly shaded, which spares you from both overexertion and the brutal Cambodian sun.
If you don't walk in Siem Reap, it's easy to miss out on the city's chill vibe entirely. From the sleepy river that approximately bisects the city to the sugar cane juice vendors that sling super-sweet nectar for quarters on the dollar to the friendly local children and monks you encounter as you stroll through on foot, I encountered nearly everything I love about Siem Reap because of the fact that I was walking.
Siem Reap Pub Street
Strolling aimless through Siem Reap — and making a stop at the Preah Ang Chorn shrine in the center of the city — is satisfying enough, but no visit to Cambodia's second-largest city is completely without an evening on Pub Street.
This aptly-named artery is home not only to a plethora of drinking establishments, such as the kitschy "Angkor What?" and Cambodia's only gay bars, but also to a wide range of restaurants, shops and massage parlors. There's even this thing called "Fish Massage" which involves little fish with sorta-sharp teeth eating all the dead skin off your feet.
Pub Street is located about as far west from the riverbanks as the Wat Bo area is located to the east. In other words, it shouldn't take you more than 15-20 minutes to walk in either direction. If you do decide to take a tuk-tuk — if it's nighttime and you're too drunk to trust yourself to walk home, for example — the ride takes but five minutes at most, and less than $1 in payment.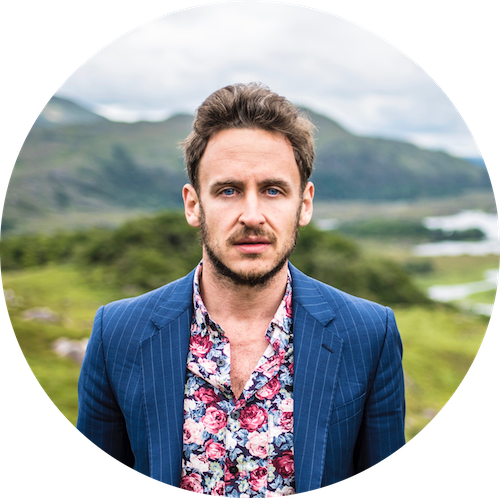 informs, inspires, entertains and empowers travelers like you. My name is Robert and I'm happy you're here!