A few weeks ago, I received a proposition that was hard to pass up. In exchange for a post reviewing Roomorama, an online service that allows travelers to book private apartment accommodation in cities and regions all around the world, I would receive enough credit for several free nights in the Roomorama property of my choice.
Knowing that I would be hostel-wary after three weeks, I purposely waited until the end of my Colombia trip (when I was in the ultra-modern city of Medellín) to use my credit. If you're considering staying in a Roomorama property when you travel abroad, read this post to learn about some of the pros and cons of using the service.
Roomorama Booking Process
The Roomorama Booking Process is extremely easy. From Roomorama's home page, you simply search for the city where you want to book a stay. Or, if you have a property in mind the name of the property.
Once you have browsed through available properties and found one you like, submit an inquiry for your desired dates of travel. After the host confirms availability, the inquiry becomes a booking, with a unique booking number. Submit your payment details to make the booking final.
What If I Don't Like My Apartment?
The first Medellín apartment I booked was called "Suites for Rent." I was attracted by the property's photos and description, the purportedly central location and the price of just $40 per night. Once I knew the apartment was available, I confirmed the booking.
Upon my arrival at the "suite," however, I was horrified. Not only did my dark, dirty room not at all match the picture that had been posted, it smelled like a wet dog. Furthermore, the apartment lacked Wi-Fi, which is a necessity for me as a travel blogger.
Although the owner Max was friendly as he attempted to resolve the Wi-Fi issues, I quickly realized I had no choice but to stay elsewhere. I arrived in the middle of the night, so I simply booked a private room in a nearby hostel.
Simultaneously I fired off an email to Roomorama support. To my delight, my email had not only been answered by morning, by my booking credit was reinstated. I booked a second Medellín-area apartment and crossed my fingers that it would be satisfactory.
What If I Love My Apartment?
I was delighted upon arriving at Paisa Sky, the name given to the several apartments that occupy the top two floors of The Caracas Building in downtown Medellín. The property was just as it had appeared on Roomorama!
In the event that you are satisfied with your Roomorama apartment, you must provide the host with the six-digit "Payment Code" from your online booking. Until you do this, the host cannot be paid.
Not only were my bedroom and bathroom spacious and clean, but I had my own private balcony that overlooked the northern part of Medellín. Brigitte, the host, was extremely personable, and offered me the beverage of my choice upon my arrival.
The next morning, I had a freshly-prepared breakfast of fruit, yogurt, meat, cheese, bread and scrambled eggs. I enjoyed a cup of black Colombian coffee while I waited; I had a cafe con leche with my delicious meal.
My only gripe with Paisa Sky — well, not my only one, but I'll get to that in a minute — was that the hot water in the shower lasted literally less than a minute. That and the Internet, although technically functional, was rather slow.
My One Gripe With Roomorama
Roomorama is really just a service; they neither own nor regulate any of their properties. As a result, my main criticism of Roomorama is that the circumstances of your actual stay depend entirely on your host, over whose behavior and policies Roomorama has no control.
Although my room at Paisa Sky was comfortable and Brigitte, the host, was friendly, I was not allowed to invite guests to my room for "security reasons." One of the primary reasons I wanted to stay in a private room was, let's face it, so that I could invite a hot guy or two over at night — the fact that Paisa Sky barred me from doing so has made me reticent to book a Roomorama property again.
If you're considering booking a Roomorama apartment, make sure and ask the host all the questions have prior to completing your booking. That way, you won't have any unpleasant surprises when you arrive.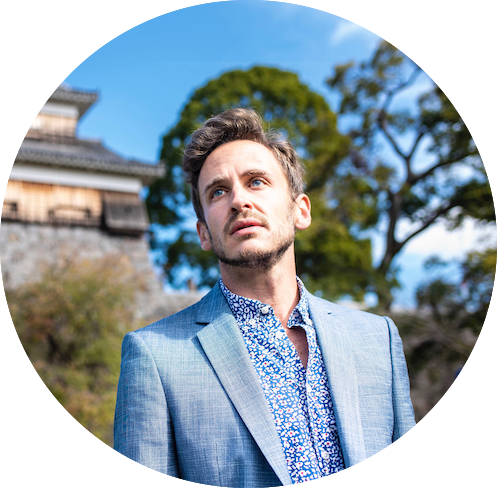 informs, inspires, entertains and empowers travelers like you. My name is Robert and I'm happy you're here!