My recent one-day visit to Milan, Italy was not my first. Interestingly, my 2007 stay had also been around 24 hours in length. My reasons for having come to Milan were likewise somewhat similar.
Five years ago, I was following Tori Amos around Europe and was in town to see her tour stop here. This time I made the most of the fact that I couldn't affordably fly directly to Naples, my true Italy travel destination, and decided to enjoy a one-day city break.
The difference, you see, is that I literally saw nothing of Milan the first time around. I'm only here a day, I'd thought to myself at the time. How much could I possibly see, anyway?
The answer, I finally discovered last Thursday, was that 24 hours is enough to get an intimate introduction to Italy's fashion capital, a one-night stand that might make you think you're in love.
Let me show you what I'm talking about.

Although Milan's Duomo is by far the most-visited attraction in the city, I didn't so much as see the gaudy church the first time I visited. As a result, I made a beeline for it after I got showered and dressed the morning of my only day in Milano. It's hard not to be enchanted, mobs of camera-wielding tourists or not.
After I finished up at the Duomo I walked into Galleria Vittorio Emanuele II, an imposing structure just across the street from the slightly-more-imposing church. I was blown away by its sheer scale, but what I found more captivating was the contrast of its timeless construction with the plethora of fad retailers that now call it home.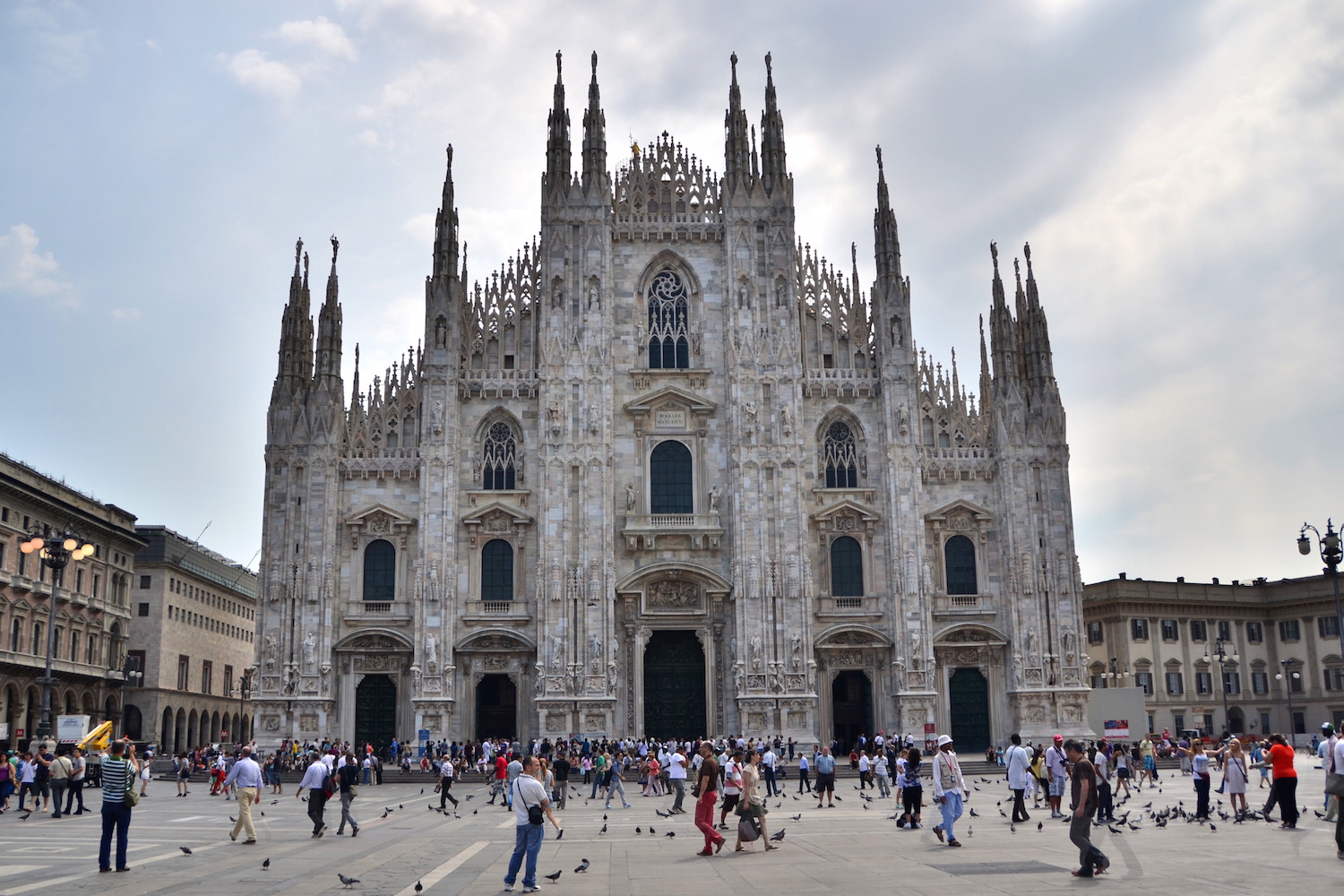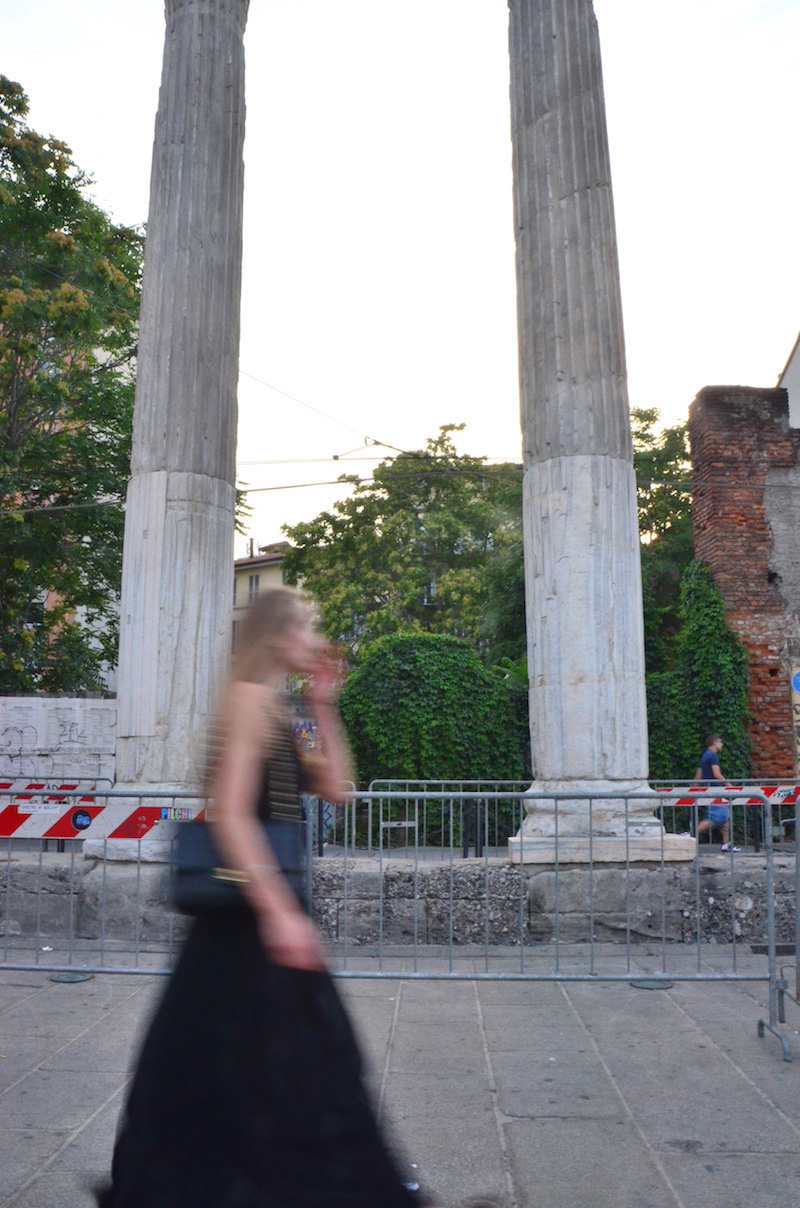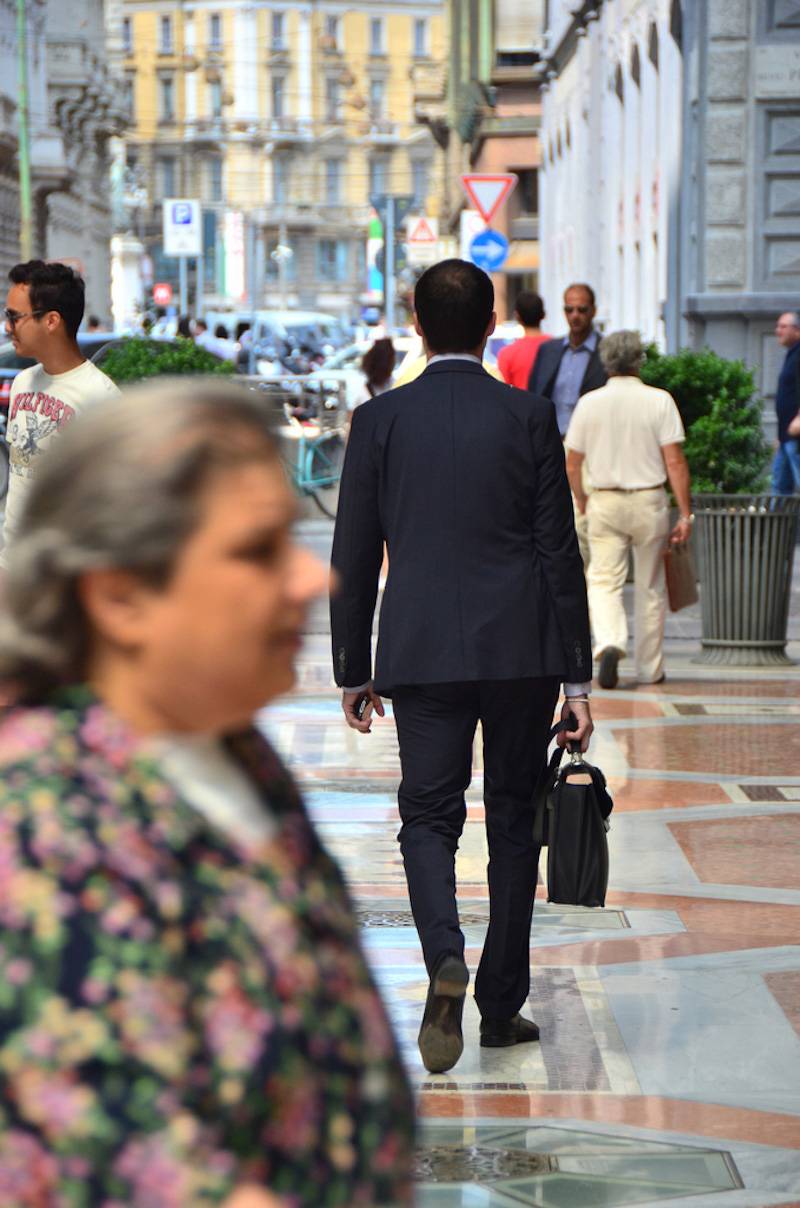 Contrast is an essential part of why I've so quickly become intrigued by Milan. Although a good number of city dwellers (particularly in posh areas close to the Duomo) embody the well-dressed, well-coiffed aesthetic for which the city has become so internationally famous, the city has a number of decidedly authentic residents.
Another important contrast in Milan is that between old and new. Although Milan emerged as a modern commercial hub more out of necessity — the majority of the "old city" was destroyed in World War II — than choice, some of the city is still decidedly old school.
As you might expect from a capital of fashion, Milan is also a city of excess in some regards. What's funny is that I spotted the relatively discreet outdoor escalator you see in this photo essay after passing through a rather shabby-looking outdoor market.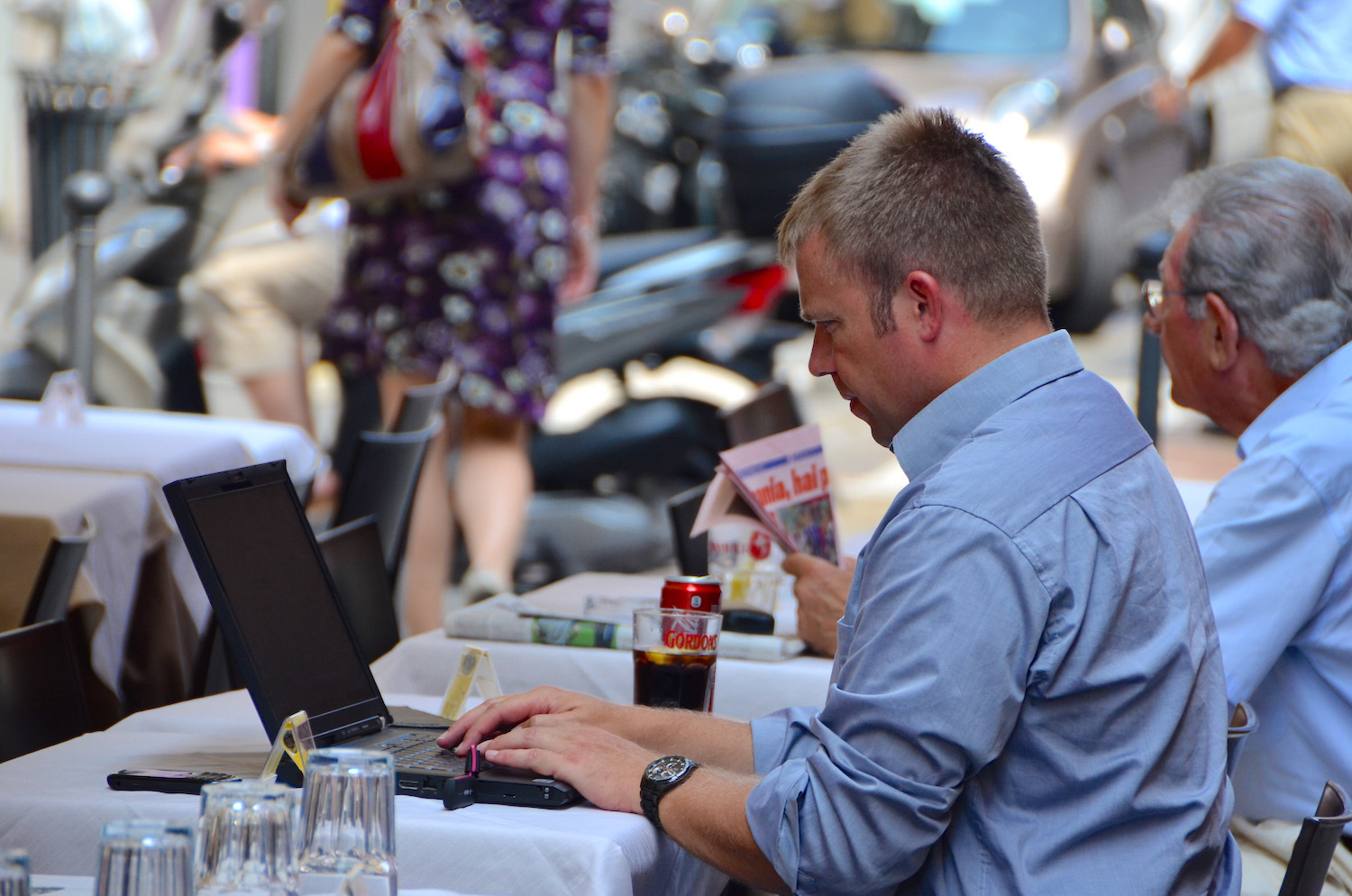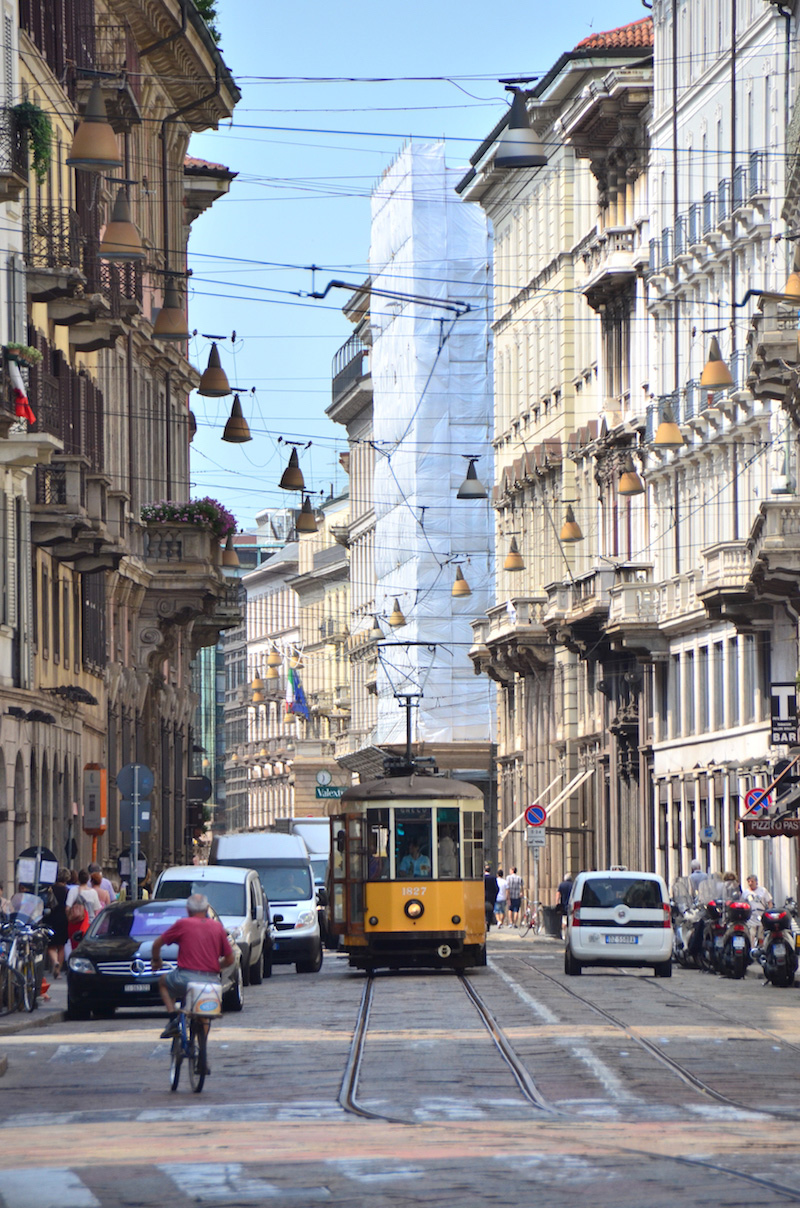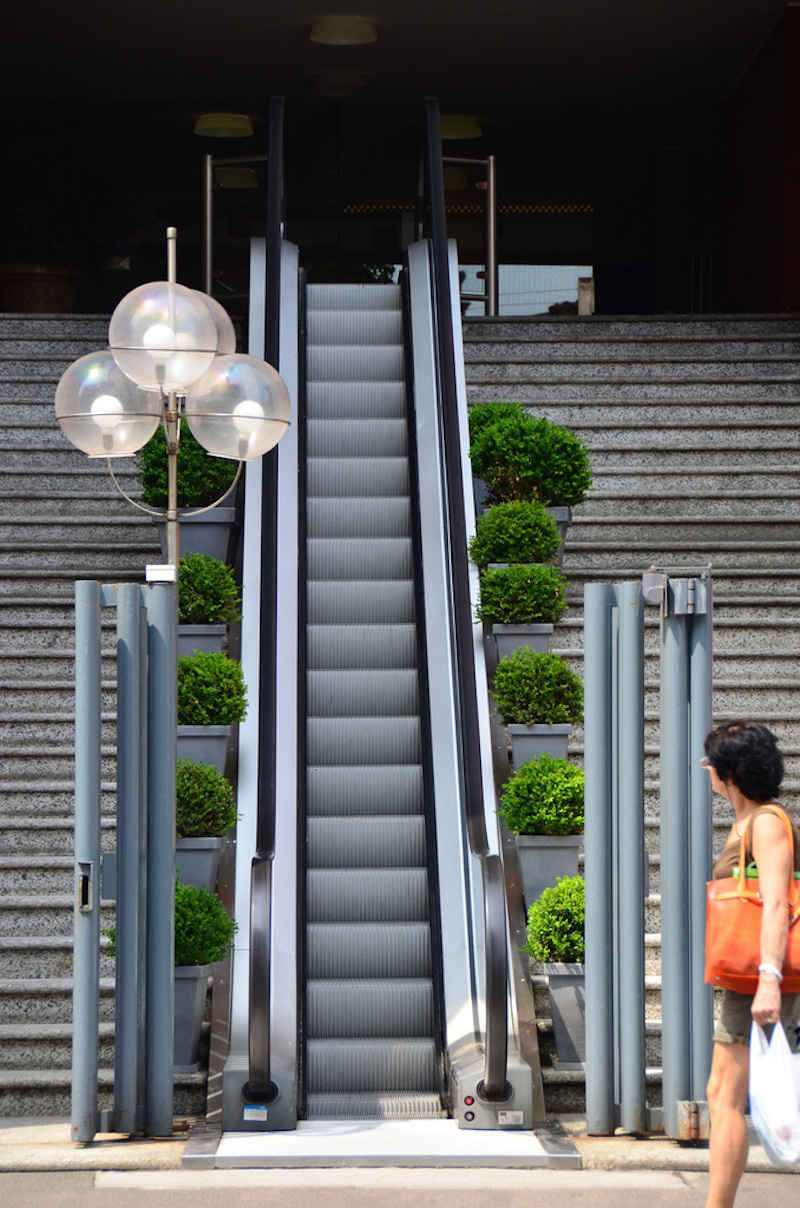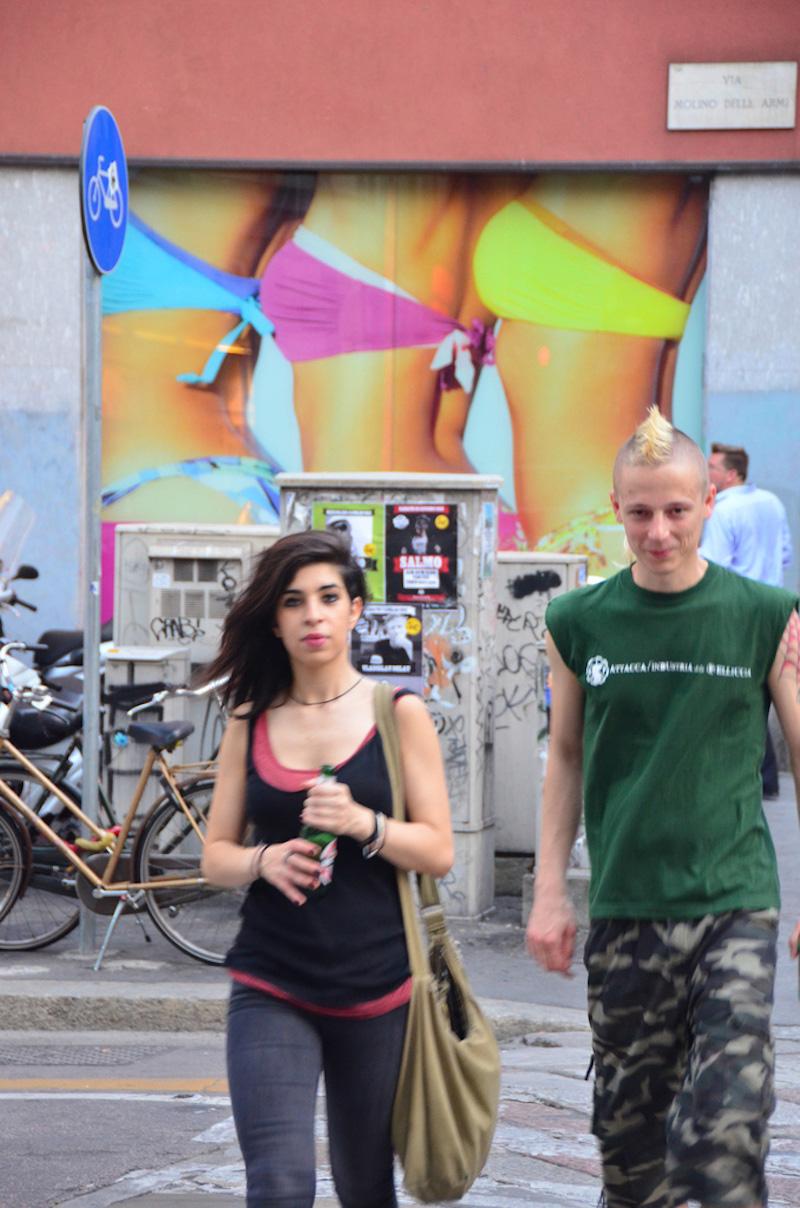 Of course, nothing is particularly shabby in Milan, even when it's less fancy than marble sidewalks or Armani stores with "gold on gold" promotions. The banana-yellow color of these bike racks add a pretty unique touch, don't you think?
I was lucky enough to meet a young man named Federico (translation: I scouted him out on Grindr), who decided that before we f*cked each other's brains out, he would introduce me to a more "real" part of Milan, so that I might have a more authentic experience during my short stay.
"This is called the Collone di San Lorenzo," he said as we arrived at a classical-looking building just opposite some Roman columns. "People like to come here to drink, although it's not so popular among tourists." I had subconsciously assumed that the "real" part of Milan (which has a reputation as being "less Italian" than, say, Rome or Florence) would be even less Italian than the fake part, so the decidedly Italian architecture threw me off a bit.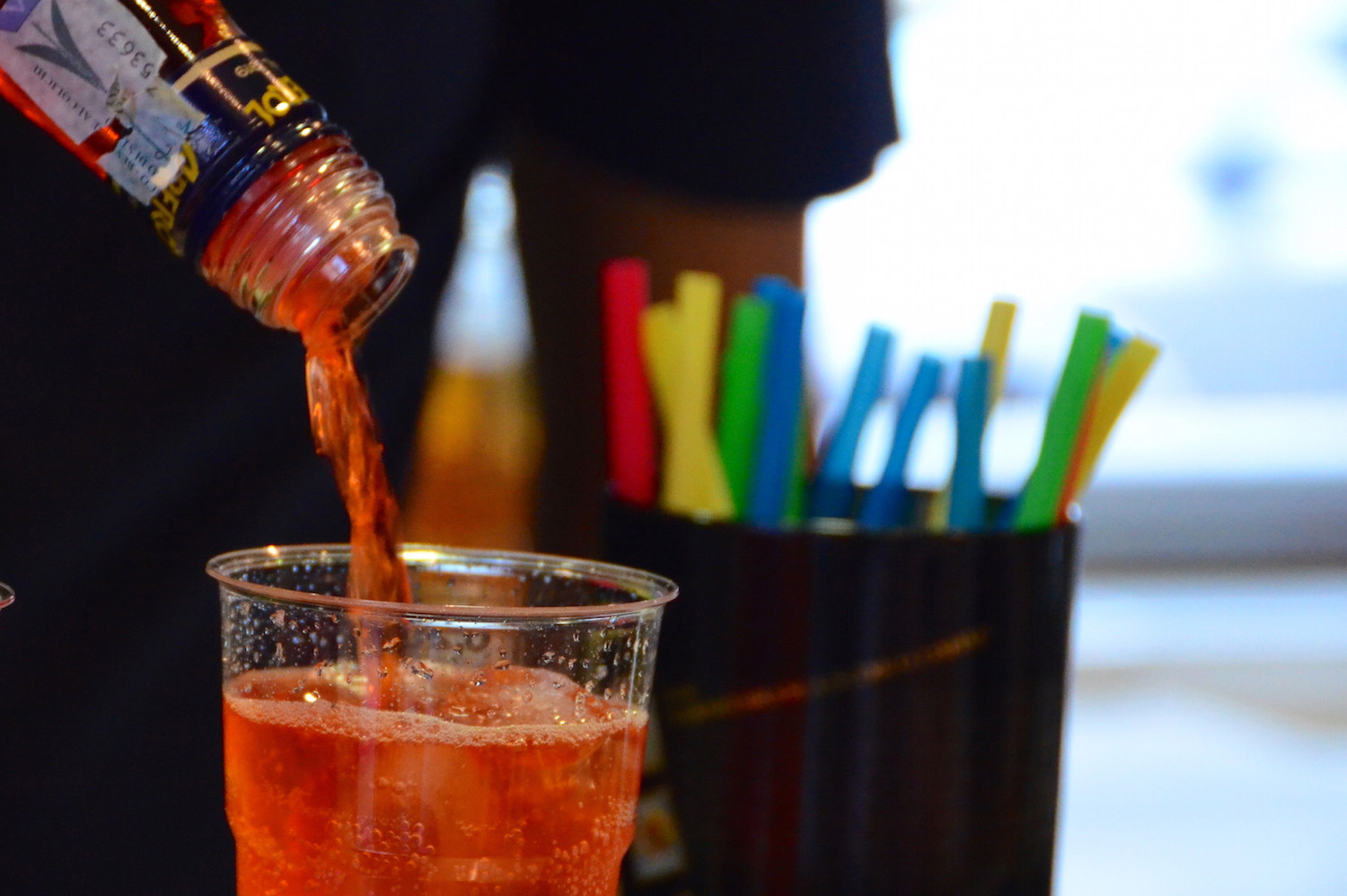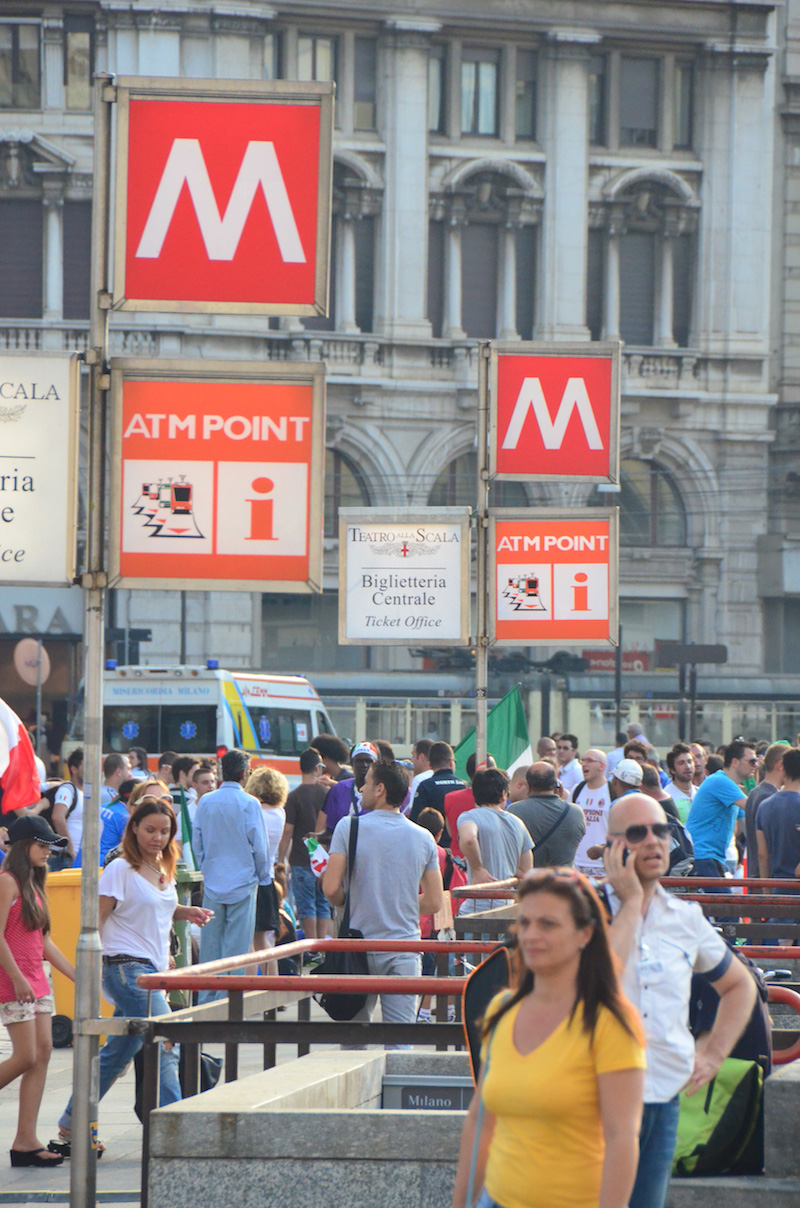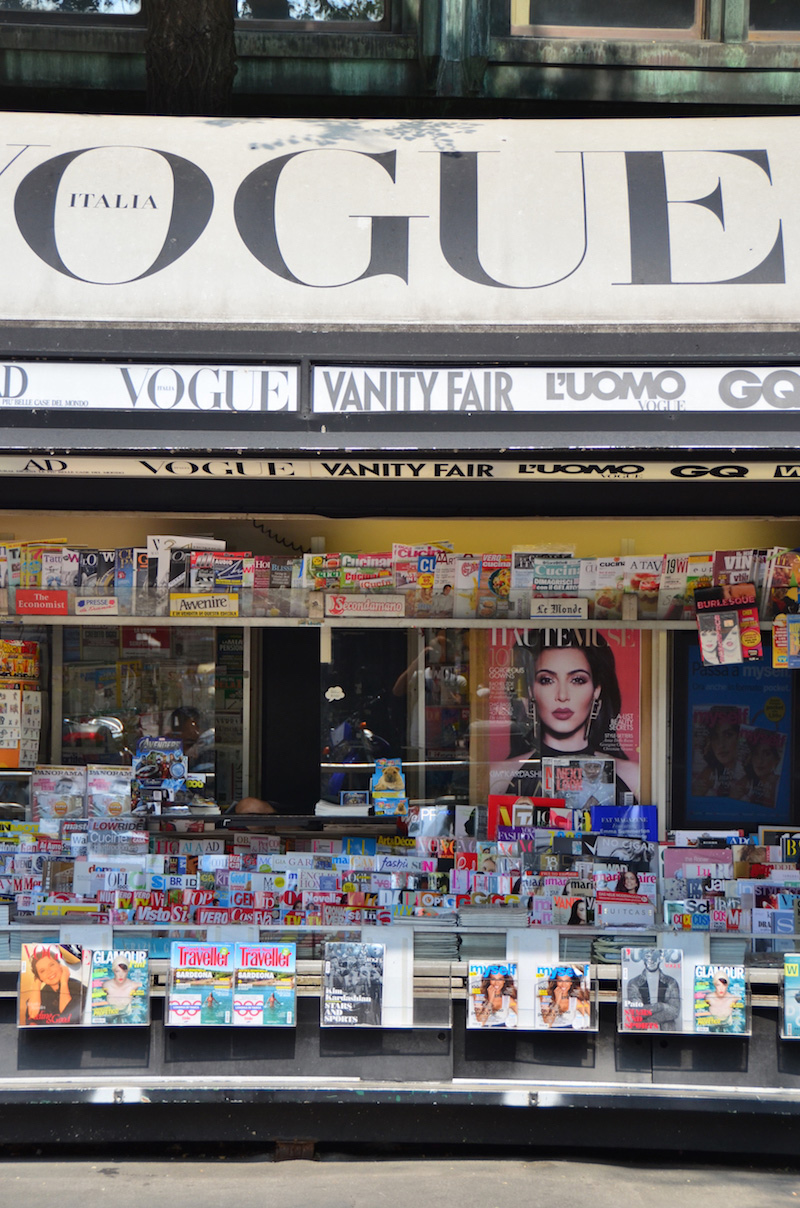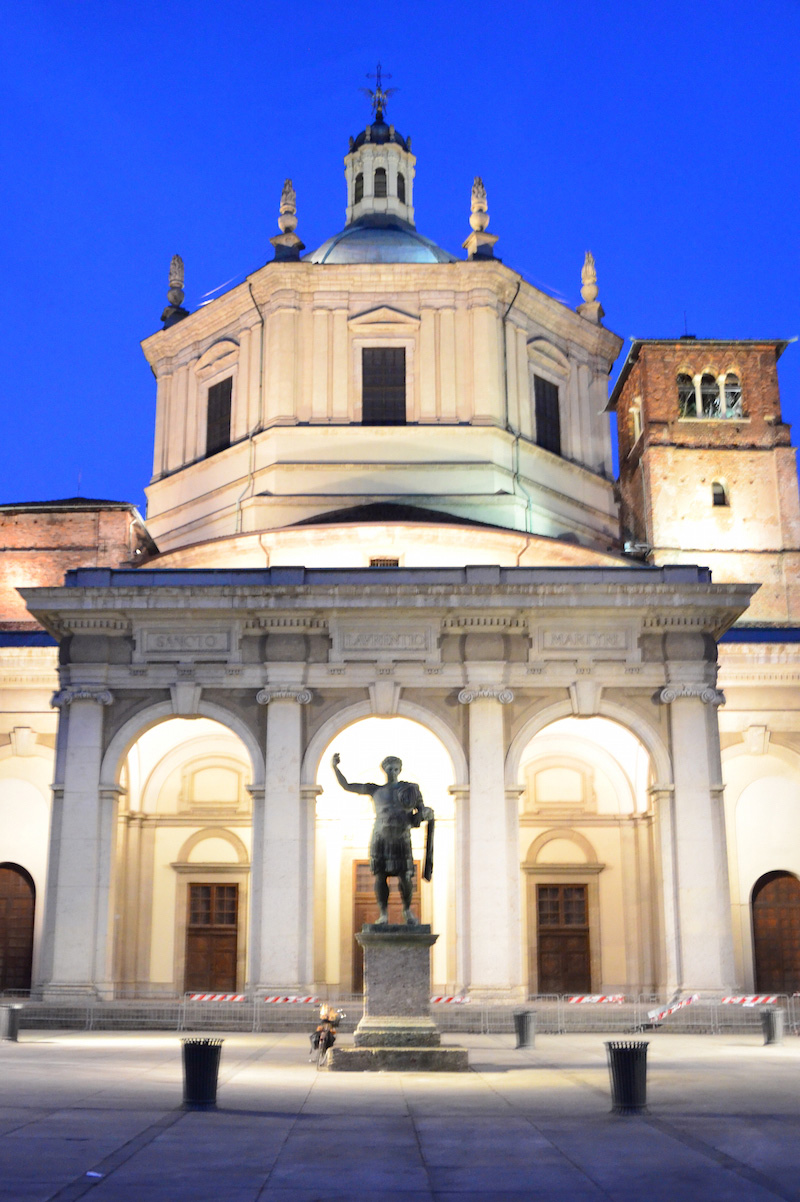 And the decidedly Italian beverage selection — who can say "No" to a Campari spritzer in Italy? By the time the sun set about halfway into my second one, I felt content that my one-night stand in Milan had been a successful enriching one. And that's before my one-night stand with my makeshift Milan tour guide even began!
If you had told me when I departed my hostel in the morning that I would be ending my day in Milan with pizza and Campari, I probably would've laughed at you. I had set out with the impression that I would find a way to enjoy myself in Milan, even if I wasn't "really in Italy" yet, and finished my stint here in the most Italian way possible.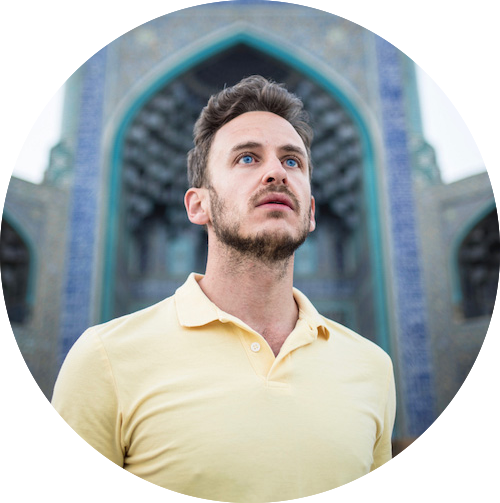 informs, inspires, entertains and empowers travelers like you. My name is Robert and I'm happy you're here!