I took the initiative to make a Google Map upon my arrival in Venice, Italy because let's face it: The directions "Hostel Abazia" provided me were obviously written by an invalid. "Cross three bridges, then turn right" does not an unmarked hostel in an Italian city center find.
Neither does a Google Map, incidentally. To make matters worse, the young woman who answered had obviously written the aforementioned directions. "We're two minutes from McDonald's," she stated matter-of-factly. "If you're near there."
I was near McDonald's; but I was also near the point of an aneurysm. It'd taken me almost an hour to push and shove my way as far into Venice as I was by that point, and I'd almost had enough of it to pay double or even triple my confirmed hostel rate for a proper hotel. In fact I began looking for one.
But an additional half hour of wandering, this one entirely aimless, would do for me what not even a novel's worth of generic directions could: I quite literally stumbled upon Hostel Abazia. Eldorado, it seemed, was real.
My Humble Venice Abode
Or the lake was, anyway: There was standing water in the sink of lucky room #13; and if I wasn't paying attention, I might've mistaken the wads of toilet paper for flecks of gold. I was about to see if the toilet had the same propensity for clogging as the sink when I heard a knock at the door.
"Have you seen Brett?"
I wanted in my heart of hearts to respond in a catty way, but I couldn't deny: The guy who cut my bathroom break off at the last second was cute. I half-smiled. "I don't know who Brett is."
"Um, thank dude." He took my hint, but wasn't biting. "See you 'round."
After a successful flush, I took to Grindr in search of an explorin' partner. He came in the form of a 22-year old Australian named Ben, who was staying at an "awesome" Venice hostel called The Fish. (Note: If you're actually reading this because you Googled "Venice hostels," stay there).
The good news is that before I returned to my humble Venice abode, Ben and I found a deserted spot along one of Venice's grimy canals and ate each other's faces. The even better news is that I arrived back at said abode to find a half-naked man lying on my floor. Or so I thought.
Hot in Here
Hostel Abazia advertises itself as a "new" hostel. Although I wasn't stupid enough to assume it would be housed in a "new construction" with Venice being the fossilized city that is, I expected working plumbing. When that hope was dashed, I lowered my expectations. Good ventilation?
"I hope you don't mind my lying on the floor," the snaggle-toothed traveler, whom I could only assume to have been "Brett," said as I turned on the light. "But it's too hot in here to sleep otherwise."
The problem, Brett explained in his own words, was that the rooms of the "hostel" (which had just months before been condemned university housing) had only one window a piece, which allowed for no air flow. This would've been fine if, you know, Venice wasn't out on the high seas.
In spite of the fact that the entire country's heat and humidity seemed to have taken residence over my bed, I did end up falling asleep. This was of course after the five minutes it took me to load Gmail via the snail-pace mobile data connection I was hotspotting: Hostel Abazia does not have Wi-Fi.
It was also after walking up the stairs and down the hall to the hostel's only shared bathroom facilities: I wasn't about to wash my beautiful face over a sink of still-standing water, the aroma of which evoked the putrid canals of Venice themselves.
Consolation Prize
The next night was worse. Not only had it seemingly gotten hotter inside the room, but I was parched; and the hostel's vending machine was completely empty. The front desk urchin was nowhere to be found, although I doubt she'd have helped much: My sink was still clogged.
My consolation prize came in the form of my new roommate Matias, a stinking-hot Chilean student who arrived just past midnight. The mystery of which invisible receptionist let him into the hostel notwithstanding, I felt thankful and paused the cadence of complaints inside my head.
I don't know if it was the thick blanket of sweat, or the fact that I couldn't bear to be in the same room as a heterosexual latino in briefs for longer than it took to pack my shit, but I decided immediately upon waking up that I would forfeit my paid-for third night at Hostel Abazia: I was leaving Venice.
I dropped my key at reception on the way out; the desk was unmanned. I considered OK'ing my departure with the hooligan who was outside smoking a cigarette — I assumed he was the phantom receptionist — but if anyone gave less of a fuck than I did, it was him.
I left 80 euro poorer than I'd been when I arrived, and with a case of blue balls befitting of a pedophile at F.A.O. Schwarz. I'd told myself on my way up the stairwell the first night that I would simply use the hostel as a place to sleep; but I couldn't even do that: Hostel Abazia, you suck.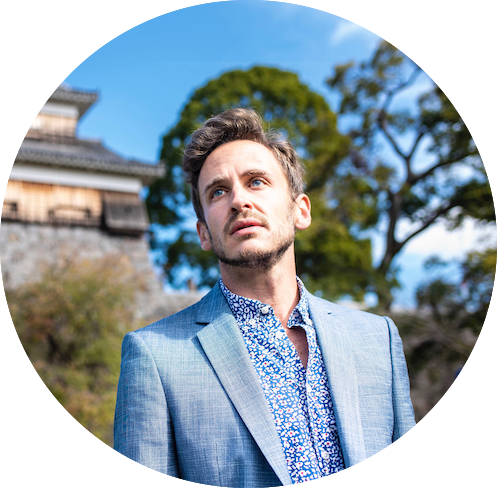 informs, inspires, entertains and empowers travelers like you. My name is Robert and I'm happy you're here!