Low-cost airlines now operate in every corner of the world: North America has Southwest Airlines and WestJet; Europe has Ryan Air and easyJet; Asia has Tiger Airways, AirAsia and Jetstar, which also operates in Australia.
Low-cost airlines enjoy low operating costs which, in theory, should translate to lower airfares for passengers. But do travelers who fly low-cost always find cheap flights?
Definition of "Low-Cost Airline"
Low-cost airlines are defined as such, first and foremost, because of their low operating costs. Traditional or "legacy" carriers, on the other hand, operate with cost structures more attune to the business environment of days gone by.
As a result, low-cost airlines often offer lower fares than traditional carriers. This is particularly the case in Europe and Asia, where airlines like GermanWings and AirAsia post extremely low sale fares, some of which are even free — passengers need only pay taxes and fees!
Hidden Costs of Low-Cost Airlines
But when you fly low-cost airlines, airfare is only the beginning. Low-cost airlines almost always assess additional fees, some of which are hidden. (Hint: This — passing the cost onto the consumer — is how they keep their costs so low!)
Some of these aren't surprising, such as having to pay for baggage or food and drink on-board. But others are downright ridiculous. Europe's easyJet, for example, charges customers who lose their printed boarding passes. Some low-cost airlines even charge customers to use on-board toilets!
Not all low-cost airlines take advantage of their customers, however. America's Southwest Airlines, for example, assesses less fees than any other U.S.-based carrier, such as legacy airlines like American, Delta and United.
Inconvenience of Flying Low-Cost Airlines
The important thing to remember about low-cost airlines is that while you may enjoy a lower airfare, this isn't always guaranteed. In fact, unless you purchase far in advance, you are likely to pay the same fare as you would only a legacy carrier, perhaps even higher.
Another inconvenience of flying low-cost airlines is the airports out of which they operate. If you fly to Frankfurt on RyanAir, for example, you're closer to Luxembourg than you are to Germany's financial capital.
And service? Forget it. Although you might encounter the occasional friendly, upbeat flight attendant — again, Southwest Airlines is an exception — employees of low-cost airlines are almost always unpleasant. Their wages are just as low as their employers' costs!
Alternatives to Low-Cost Airlines
If you can't find the airfare you want on a low-cost airlines, the extra fees and inconveniences make flying a low-cost airline not worth it. But what are your alternatives?
You could fly a legacy carrier. Using tools like SkyScanner, I have frequently found cheaper tickets on legacy airlines like TAP Portugal and KLM than with low-cost airlines — and without extra fees or hassles!
Traveling a relatively short distance? You could travel overland, such as taking trains in Europe or China, or long-distance buses in South America.
The bottom line is this: Low-cost airlines are not always cheaper than traditional airlines, and are uniformly less convenient. Unless you get an extremely low fare to begin with, you're better off traveling another way.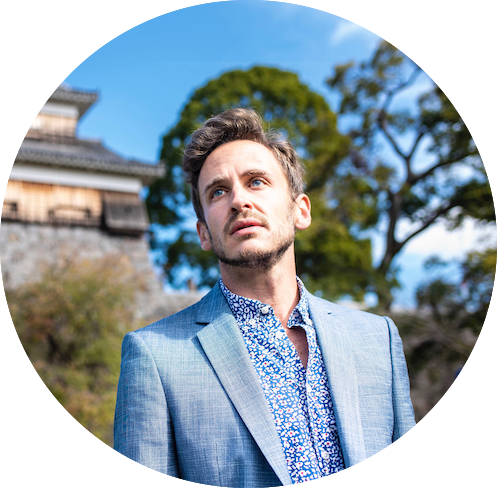 informs, inspires, entertains and empowers travelers like you. My name is Robert and I'm happy you're here!