The top priority of my sister Stephanie's recent visit to Thailand was quality beach time, so I spent the days and weeks leading up to her arrival in search of Thailand's best island. My criteria were simple: Beautiful beaches, plentiful flights to Bangkok and as few tourists as possible.
My research led me to Koh Kradan island, located in Trang province near the Malaysian border. A couple hours south of infamous party spots like Phuket and Koh Phi Phi, Koh Kradan boasts the same natural beauty as Thailand's more popular islands, but without the crowds and noise.
If you're looking for a Thai island that's big on scenery and light on "the scene," beautiful Koh Kradan is definitely your best choice.

I knew from the moment we stepped onto the "long-tail" boat at Trang's Kuantungku pier that it was going to be a wild ride. Sure enough, the sky opened up soon after we embarked, which made the hour-long journey to Koh Kradan a wet and rough one. Stephanie seemed disappointed — hadn't she wanted a sunny beach vacation? — but I assured her Koh Kradan would be worth the trouble.
We arrived on the pristine shores of Koh Kradan to find the island basically deserted, save for a couple other tourists. The rain lasted most of the afternoon, but the incredibly scenery I saw all around me confirmed almost immediately that I'd made the right choice — Koh Kradan was definitely looking like it would be Thailand's best island!
The next morning, Stephanie and I headed out for a swim. I say "headed out" because low-tide at Koh Kradan is extremely low — you need to walk about 15 minutes "out" to a sandbar in order to enjoy a swim. But it's well worth your trouble — the water's as clear as if it came from a bottle!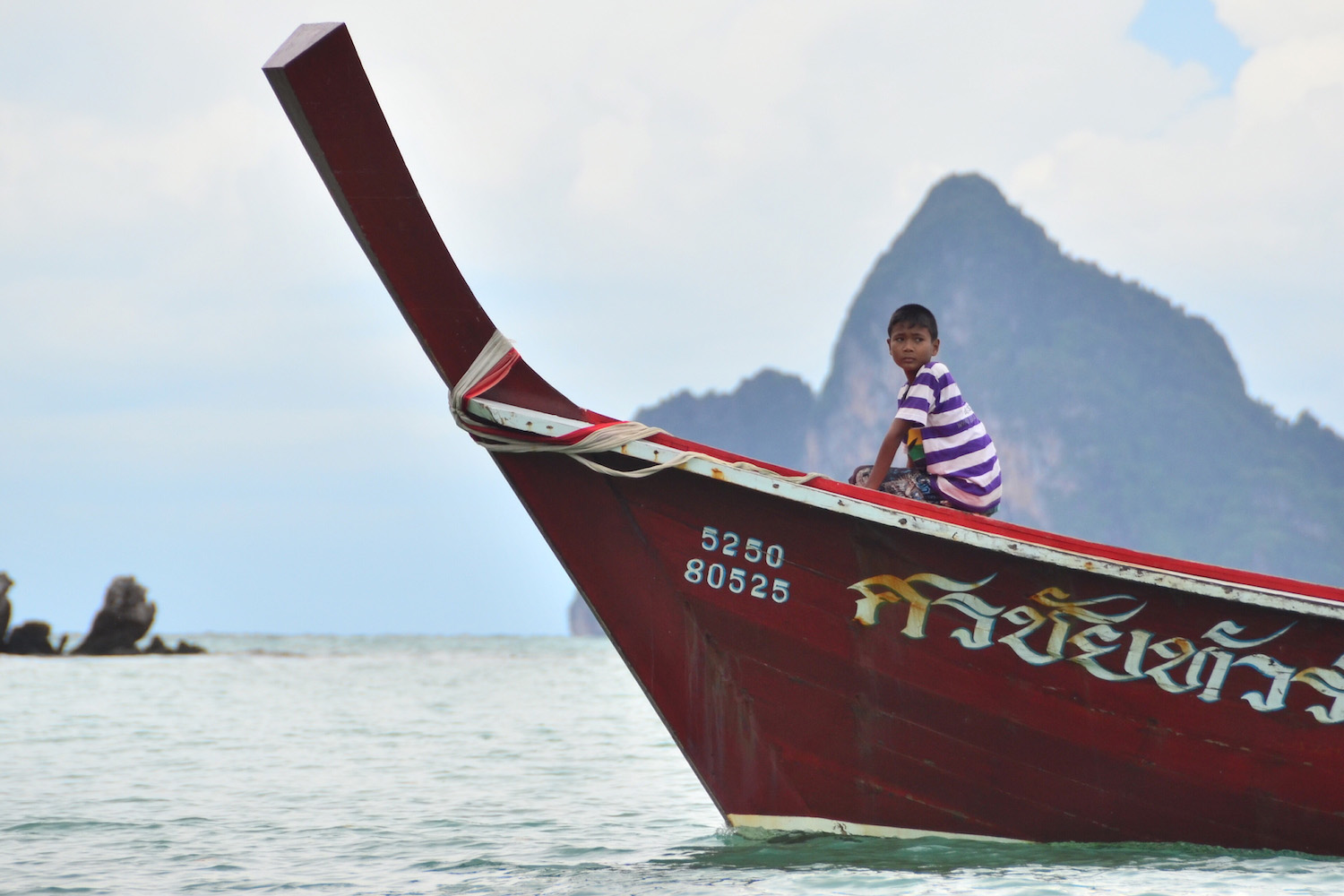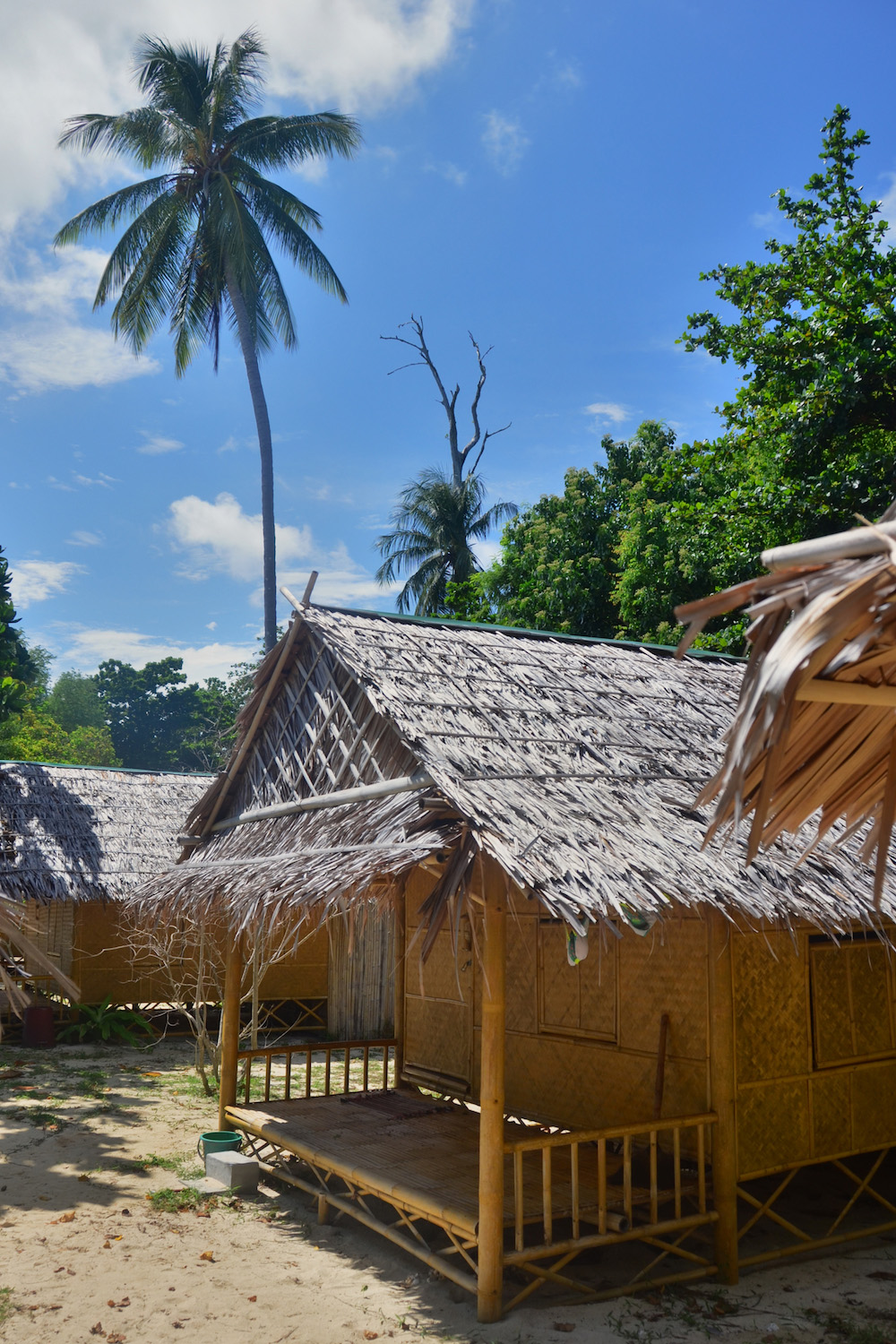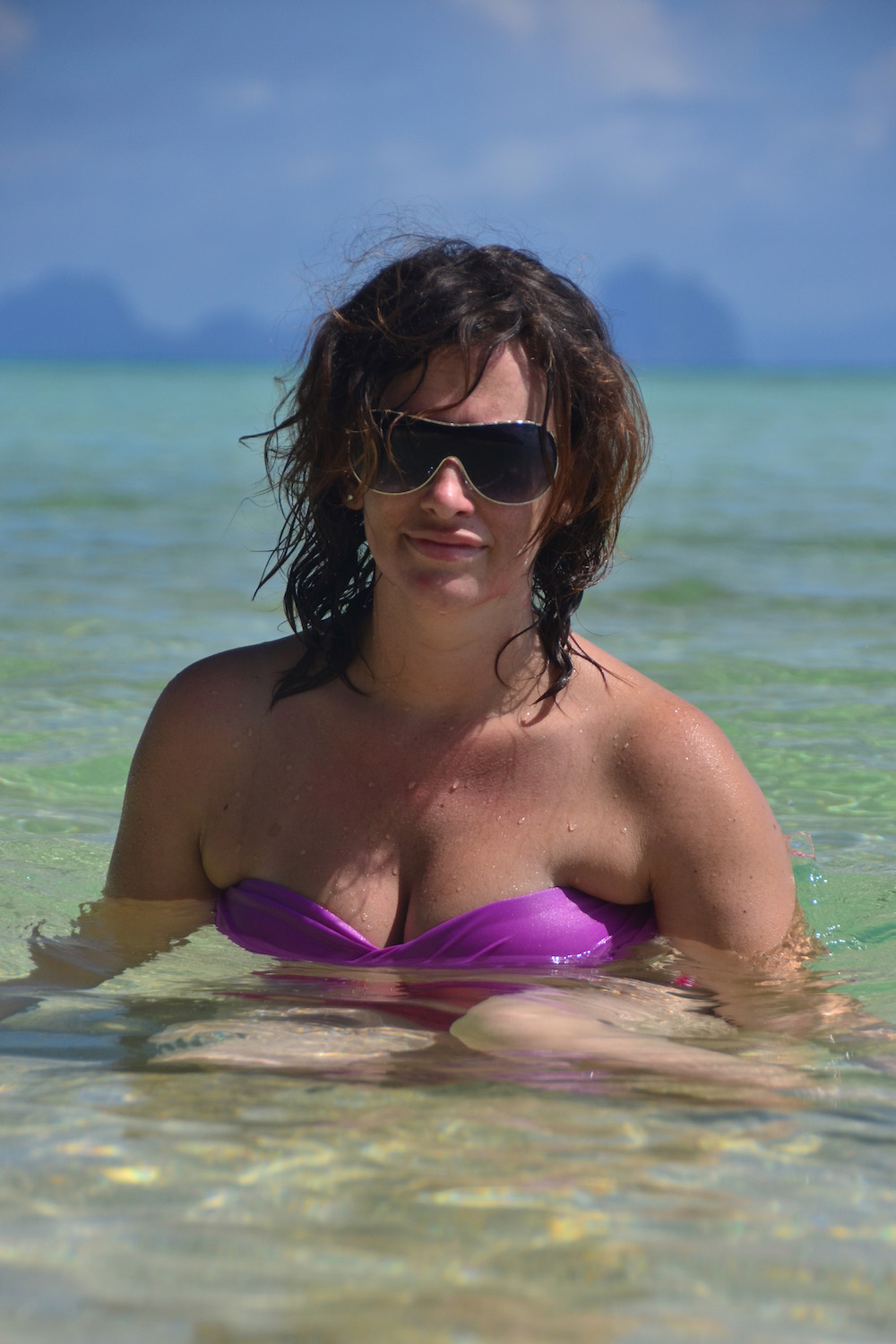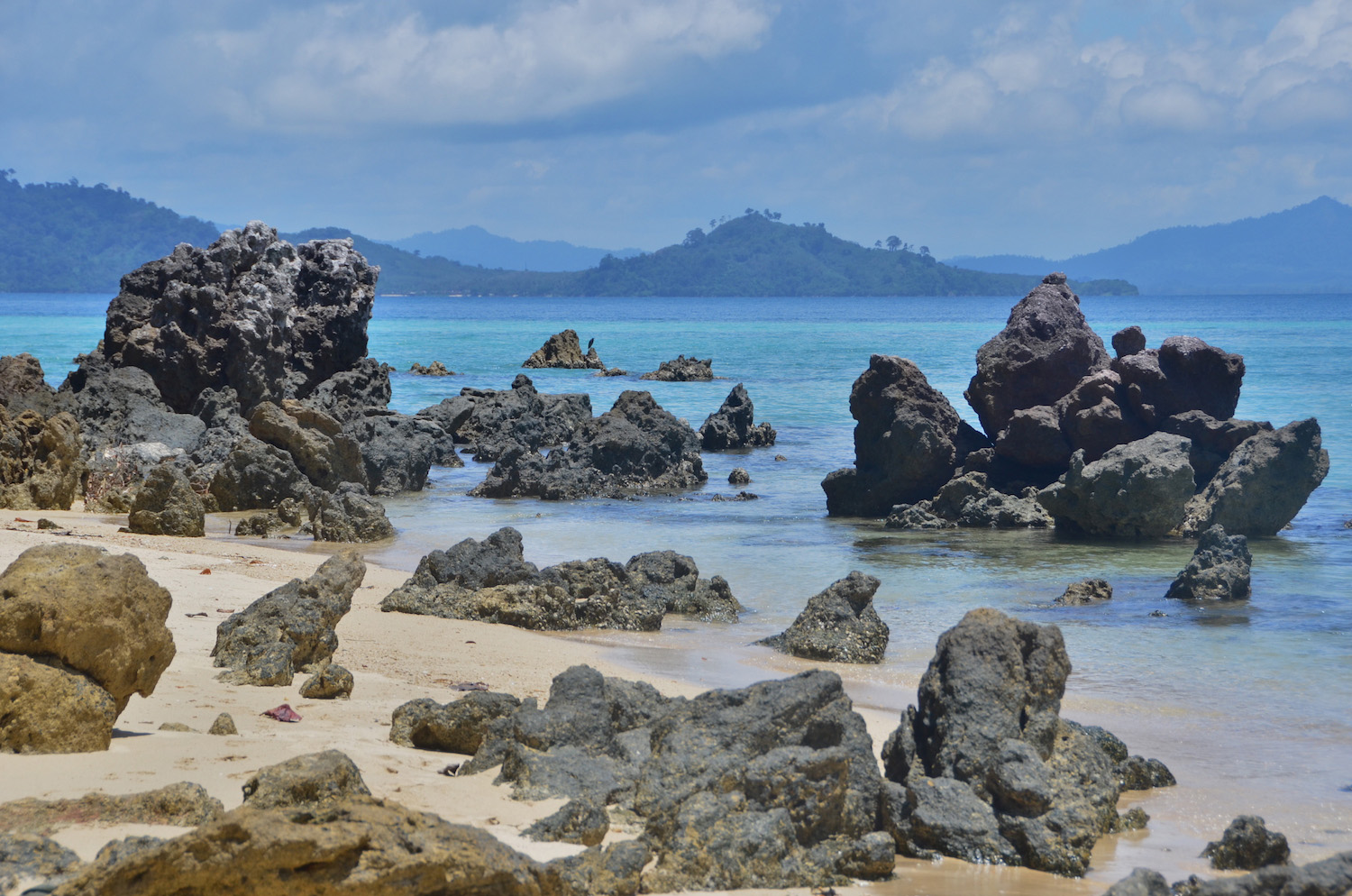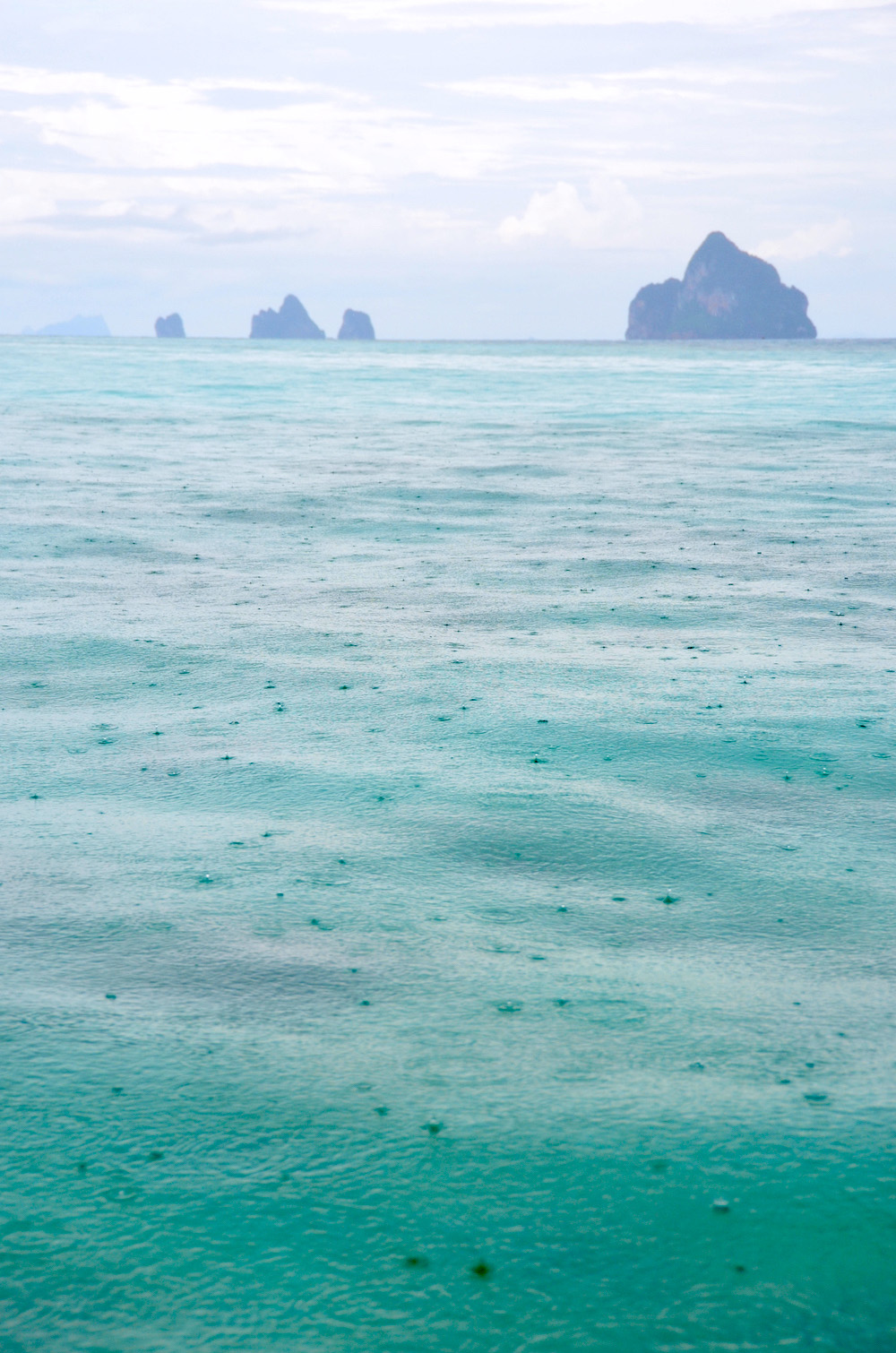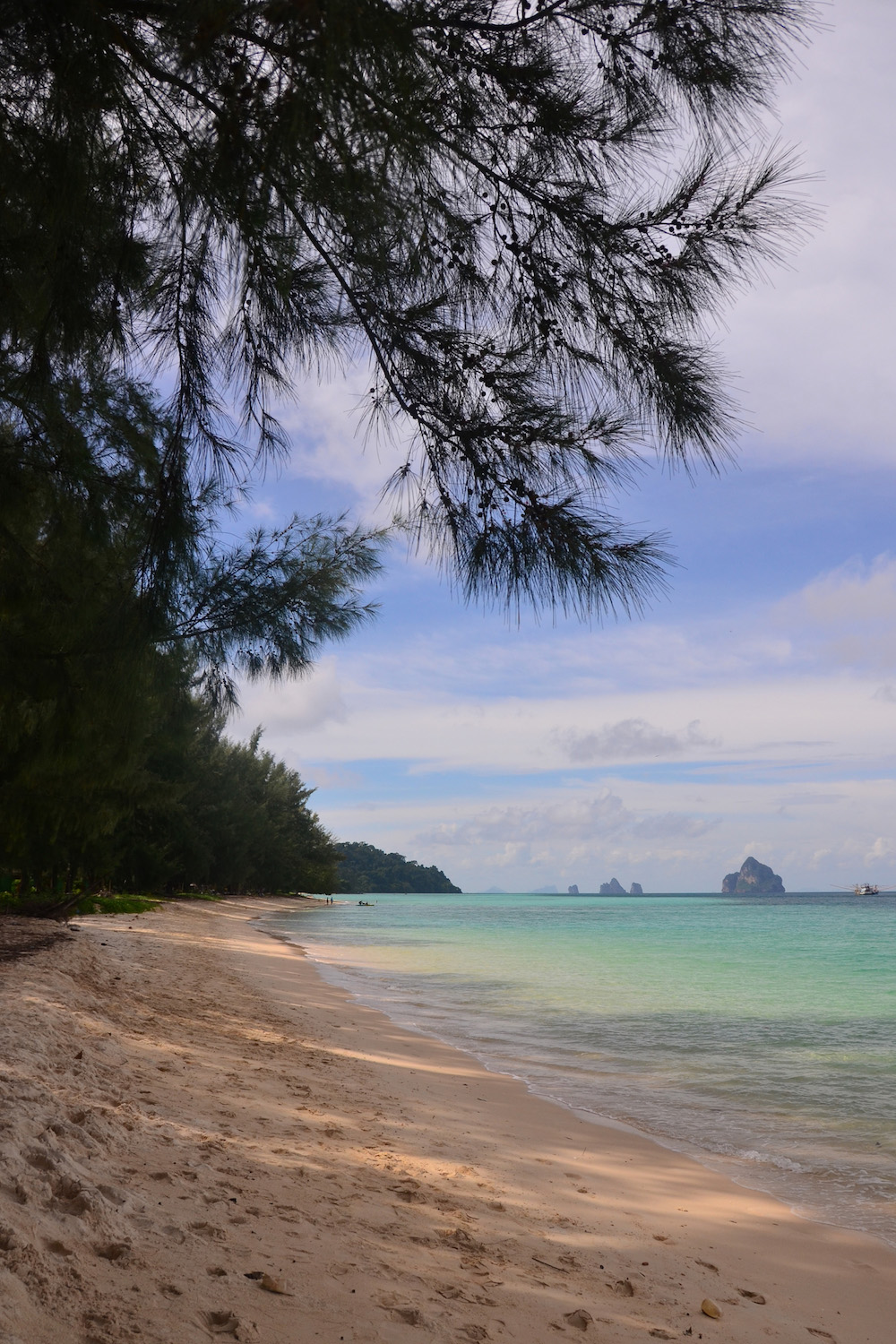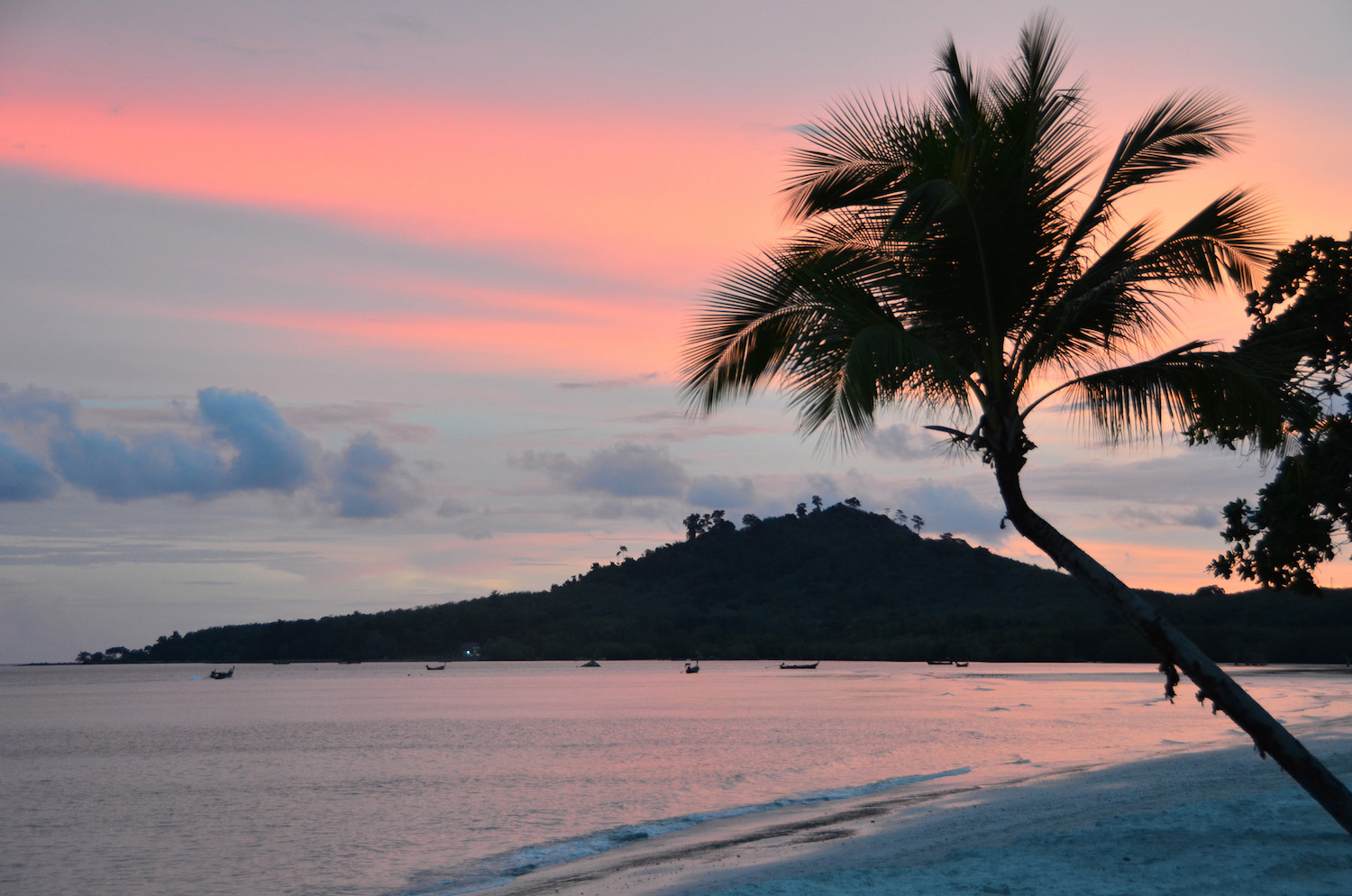 By noon, the tide is high enough that you can swim back to the shore from which you walked. Koh Kradan is something of a natural swimming pool, its clear waters gleaming an electric blue in the afternoon sun. This alone makes it a contender for Thailand's most beautiful island, in my book.
You've probably noticed a lot of rocky beaches in my picture, but Koh Kradan has plenty of sand beaches as well. The rocks simply all texture and color to the island's incredible scenery.
After a few days in Koh Kradan, we headed on to some of Thailand's other islands, include popular Koh Mook. Although all Thai islands have their own special sort of charm, none come close to the isolation and beauty of Koh Kradan, which I can safely say is Thailand's best, most-beautiful island.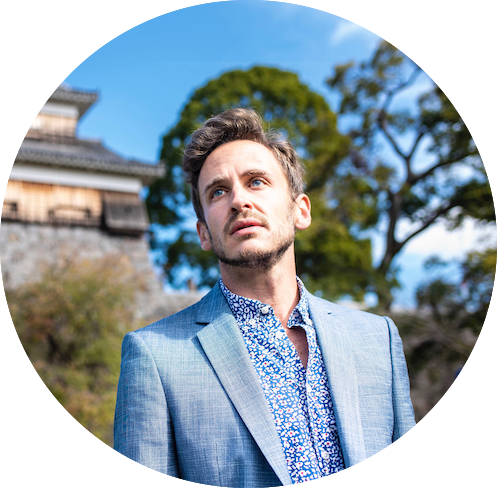 informs, inspires, entertains and empowers travelers like you. My name is Robert and I'm happy you're here!