Need help planning your next trip? Hire me as your Travel Coach!
It's every traveler's worst nightmare: Running out of money while abroad. What would you do if you found yourself in a foreign country without any money, or without the ability to access money you do have?
Although being abroad without access to your funds presents a difficult dilemma, it won't necessarily doom your trip. Being aware of potential solutions before you encounter this nightmare scenario makes dealing with it much less stressful.
Qualifying "Out Of Money"
So, you say you're "out of money"? Broadly speaking, the phrase "out of money" can mean two things: That you are dirt broke, and actually out of money; or that you have lost access to your money.
Being actually out of money means that you not only have no money in your pocket, but also no money in your bank account. This also means you have no reserves in any currency that you could potentially exchange to save your broke ass.
In other instances, you aren't actually out of money, but rather don't have a means of accessing it. If you get robbed or have your ATM card information electronically compromised, for example, you can be "out of money" even if you have thousands in your bank account.
If You Literally Have No Money
I'm going to start by addressing travelers who are completely out of money, since it's the more dire situation. I encountered one such traveler at the Dreamer Hostel in Santa Marta, Colombia. I say "traveler," but this young Canadian was actually working at said hostel.
If you are truly broke, procuring employment is the only way to continue your trip, unless of course your parents or someone else are willing to wire you cash. The good news for backpackers is that hostels all around the world will let you trade labor for room and board.
Need cash money? You're going to have to get a real job for that. "Getting" a job, whether you teach English or even work in an office, isn't hard. What can be hard, however, is getting the proper visa or other documentation, particular if you only plan to work short-term.
Excepting these options, your only other choice is to work under-the-table in a tipped capacity. This could be serving, bartending, busking on a street corner or, depending on your gender, appearance and where you live, maybe even stripping!
If You Lose Access To Your Money
I was horrified when I checked my bank account one night in Aswan, Egypt to find that several $35 debits had been made, apparently from some dating site.  I was even more horrified when Bank of America told me they'd have no choice but to close the account.
They offered to overnight me a new card, but my chances of intercepting the card were slim to none, given the pace of my travel. After some pleading, a supervisor made a deal with me — I would call the bank every time I needed money, and they would "unlock" the card.
It is my sincere hope that if you ever find yourself in this situation, your bank will be as cool to you as Bank of America was to me. If your physical card is stolen, however, you will have no choice but to wait for a new card to be sent out.
You could also use the Western Union option in this situation, although having money wired isn't practical if you plan to travel for a long time, unless your parents are really rich. Plus, you know my opinion about traveling with financial help from others.
Travel And Credit Cards
No matter to what extent you are actually "out of money," one option for continuing an otherwise doomed trip is to fund it using credit cards. This isn't an ideal arrangement, which is why I've detailed the pros and cons of using credit cards to fund travel in another article.
If you do have some money left, be sure to make the most of it — click here for the best foreign exchange rates online!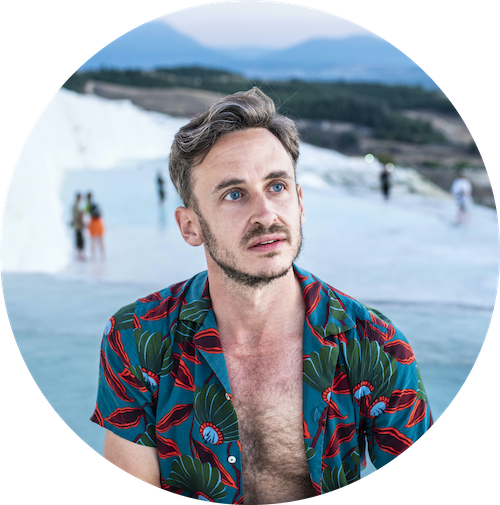 informs, inspires, entertains and empowers travelers like you. My name is Robert and I'm happy you're here!