Need help planning your trip to Colombia? Hire me as your Travel Coach!
I'm no stranger to getting hassled by street vendors while traveling. Still, I couldn't help but react ignorantly when a hustler I'd previously told to fuck off no less than a dozen times started following me back to my hostel late one night in Cartagena, Colombia.
"I want to suck your cock," I told him in broken Spanish, when he asked me what it was I wanted, upon hearing that I still wasn't interested in a souvenir t-shirt.
Although my response was at least tangentially true – he was quite an attractive street vendor – my intent in saying what I did was to freak him out enough to leave me alone permanently. It caught me off guard when he answered, without much hesitation, affirmatively.
"Where will we go?" he asked. "I live far outside the city."
"And I'm staying in a hostel – I don't have my own room," I replied, not that I expected a grown man in Latin America to have his own place.
"It's OK," I conceded, and starting walking away from the man. "I was joking, anyway." (Not to mention ready for sleep.)
I was just about to turn the corner of Calle 38 back toward the El Viajero hostel, when the man shouted toward me once again. "I know a place we can go."
"A private place?" No lie, I was kind of curious. "Somewhere it's safe to do something like this?"
"It's not completely private," he said, and walked briskly to catch up with me. "But it's very late, and we'll be fine. The worst thing that'll happen is the police see us, and you have to pay them off."
"Or suck them off, too," I laughed. I was trepidatious, in spite of how casually I tend to engage in sex while traveling. But I also really did want to you-know-what his you-know-what.
Imagine my surprise when homeboy walked us to the most conspicuous place in town: The top of Cartagena's old city walls!
This was bad enough on its own. Our high altitude made us visible to anyone who might've been walked below; there was also nowhere to hide from the prying eyes of others atop the wall, in the unlikely event that we weren't alone.
To make matters worse, however, the wall was extremely well-lit, no doubt part of Colombia's recent "Our Country is Not Actually Dangerous" campaign.
In spite of this – or perhaps, at least in part, because of it – the situation was incredibly erotic, enough so that we got down to business without a lot of hesitation. We finished more quickly than I probably would've liked, in an ideal situation, but we both dismounted from the wall having gotten essentially what we wanted.
Or at least one of us did.
"Where are you going?" The young man, whose name I never did catch, asked me.
"Back to my hostel," I said. "Shouldn't you be getting home?"
He reached his hands into his pockets, and pulled them out of his pants – they were empty. "I want to go home, but I don't have money to get there. I live far outside the city, remember?"
I rolled my eyes. Are you fucking kidding me?
I attempted to simply walk away from the scene – surely, this dude had sold enough t-shirts to pay for transport home – but then I started being empathetic. (Not to mention, afraid he would kick my ass if I didn't give him what he wanted!)
I pulled a 5,000-peso note (about $10) out of my pocket. "Is this enough?"
"Gracias," he said, grabbed the bill and walked away nonchalantly.
With that, I did an about-face and began the most humiliating "Walk of Shame" of my life thus far: Had I really just paid (albeit indirectly, and at an extremely low rate) for sex?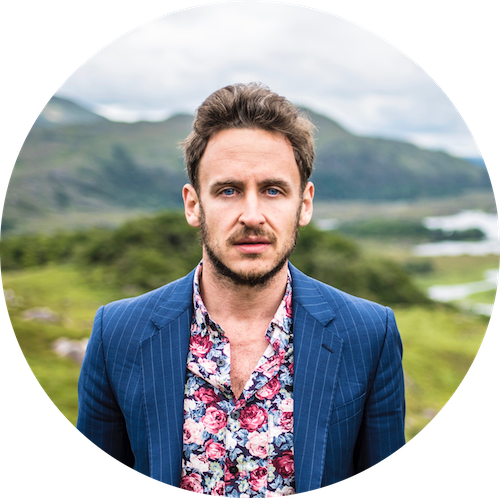 informs, inspires, entertains and empowers travelers like you. My name is Robert and I'm happy you're here!