Need help planning your next trip? Hire me as your Travel Coach!
When I landed in Houston last Saturday, after the second of three flights en route from South Africa back to Austin, I thought I might need to see a doctor. Jaundiced and flushed, and with a hummingbird heart rate that belied my lethargic state, I was having a very bad reaction to the malaria pills I'd taken during my visit to Kruger National Park.
So bad were the side effects from my malaria medication, in fact, that I will never take one again – I've heard actual malaria is much more pleasant! But I won't go so far as to advise you against taking a malaria prophylactic.
Instead, I'll use this post to talk you through the pros and cons of the three most popular malaria preventatives: Doxycycline; larium; and malarone. You might be surprised when you learn which one of these malaria meds caused me such terrible agony!
Doxycycline
It certainly wasn't the antibiotic doxycycline – I learned my lesson about taking doxycycline when I used as a malaria preventative during my 2009 trip to India. Like many travelers, I chose doxycycline because it's available in an affordable generic form. Unfortunately, doxycycline's low price is basically the only thing that makes it a worthwhile malaria preventative.
Used as a prophylactic, doxycycline must be taken 1-2 days before you enter a malaria zone – and for a whopping four weeks after you leave! Since doxycycline is an antibiotic, this can take quite a toll on your health and well-being, even if it doesn't have some of the scarier side effects of others anti-malaria drug I'll describe later.
Doxycycline must be taken with food, which I learned the hard way my first day in Mumbai – if you attempt to take doxycycline on an empty stomach, you'll experience violent vomiting like I did. Doxycycline also increases your sensitivity to the sun, which is especially unfortunate since many tropical places are so hot and sunny.
Lariam
Another reason I chose doxycycline as a malaria preventative way back when is that Lariam, another affordable malaria prophylactic, is famous for causing extremely bad side effects.
How bad are Lariam's side effects, you ask? Well, according to the doctor I spoke with, Lariam (one of the trade names for the drug mefloquine) can cause psychological side effects, ranging from hallucinations, to night terrors and even suicidal tendencies.
Spared from Lariam's psychological side effects? Awesome. But you might succumb to other side effects from using Lariam, such as pneumonia, increased heart rate and even liver damage. Lariam's side effects are made worse by drinking, so make sure to limit your partying while taking lariam as a malaria preventative.
Lariam must be taken for 1-2 weeks before entering a malaria zone and, like doxycycline, must be taken for four weeks after you leave the malaria zone. Lariam's "half life," or the time it takes to exit the body, is about three weeks, so if you experience negative side effects from taking it, you'll have to put up with them for a while.
Malarone
Malarone is known as the mildest malaria preventative on the market – some even go so far as to say that Malarone has no side effects! It might surprise you to found out that it was Malarone which caused me to experience jaundice, flushing, accelerated heart rate, shortness of breath, lethargy and even nighttime hallucinations.
Even if you're lucky enough not to experience side effects from taking Malarone (one of the trade names for the drug atovaquone), other disadvantages do exist. Namely, Malarone is expensive – buying enough to last me during my entire trip to India would've cost over 200 USD!
To be sure, the only reason I used Malarone as a malaria prophylactic during my recent trip to South Africa is that a traveler I met in Storms River sold me the pills at a steep discount. I took the Malarone for two days before entering the malaria zone, as instructed, but had to quit after just three days – the side effects were just too extreme!
Technically, you are supposed to take Malarone for one week after exiting the malaria zone. Like Lariam, Malarone can cause liver failure, and because of this shouldn't be used longer than 28 days. If you're going to be in a malaria zone for a long period of time, your best bet for malaria prevention is to protect yourself from mosquito bites using mosquito nets, mosquito repellent and common sense.
Malarone's half-life, as I recently learned the hard way, is about three days, so if you're unlucky like me and experience side effects from taking Malarone, your agony will likely be abbreviated.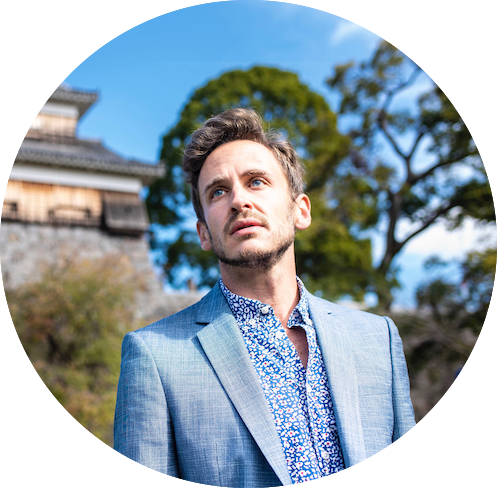 informs, inspires, entertains and empowers travelers like you. My name is Robert and I'm happy you're here!