When it comes to Caribbean Colombia, most people make a beeline for Cartagena (and, potentially, some of the awesome beaches near it), but that tends to be the end of it. Shockingly few travelers realize that a veritable paradise exists on the right flank of Colombia's Caribbean coast, near the country's border with Venezuela.
Whether you're already in Santa Marta and need a Tayrona National Park itinerary to supplement a trip you already planned or taking, or simply want to know if carving a couple days free from your three weeks in Colombia for a trip to Parque Tayrona is worth it, you're in the right place.
Where to Stay in Tayrona National Park
There isn't a lot of information online about Tayrona Park Hotels, and there's a very simple reason for that. With the exception of properties such as Ecohotel Yachay Tayrona, which is located near the park entrance, there are no "hotels" inside the park. Rather, accommodation here is basic, from bungalows located on mountainsides and beaches, to a pavilion filled with hammocks right on the coast at Cabo San Juan—more on that beautiful place in a minute.
Things to Do in Tayrona National Park
As far as Tayrona Park activities are concerned, the first one is obviously hiking. That's because it's the only way to explore the park, unless you prefer to hire a horse for the entire time you're there. From the entrance, it's less than an hour by foot to Playa Cañaveral, but if you think that's beautiful you've got another thing coming.
To be sure, the best of all the Tayrona Park beaches is Cabo San Juan, which I mentioned earlier in conjunction with some seaside hammocks. It requires 1-2 hours hiking onward from Playa Cañaveral. You could relax there your entire day, or you could continue westward to Punta Piedra, beyond which lies a nudist beach. And hey, there are worse places in the world to happen upon one of those than in Colombia.
If this is the scope of everything you want to do in the park, you theoretically do Tayrona Park in one day since it's about an hour each way by car from Santa Marta (more on that in a second), and about a six-hour roundtrip hike to Cabo San Juan. I don't recommend this, however, so Parque Tayrona is all about chilling—you need to spend a few days here, even if you don't take the "back way" out of the park and visit the ancient Pueblito perched high up in the mountains.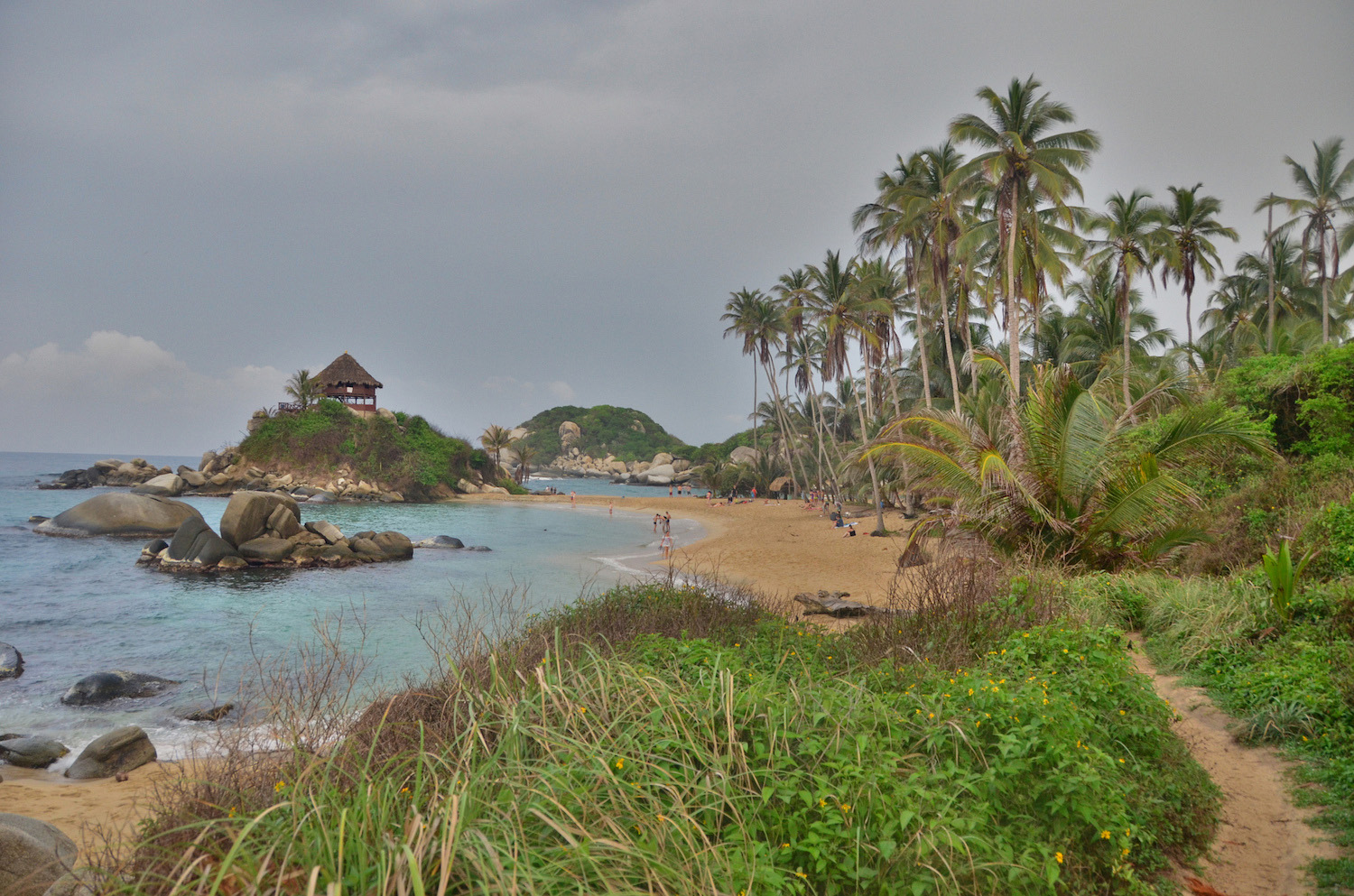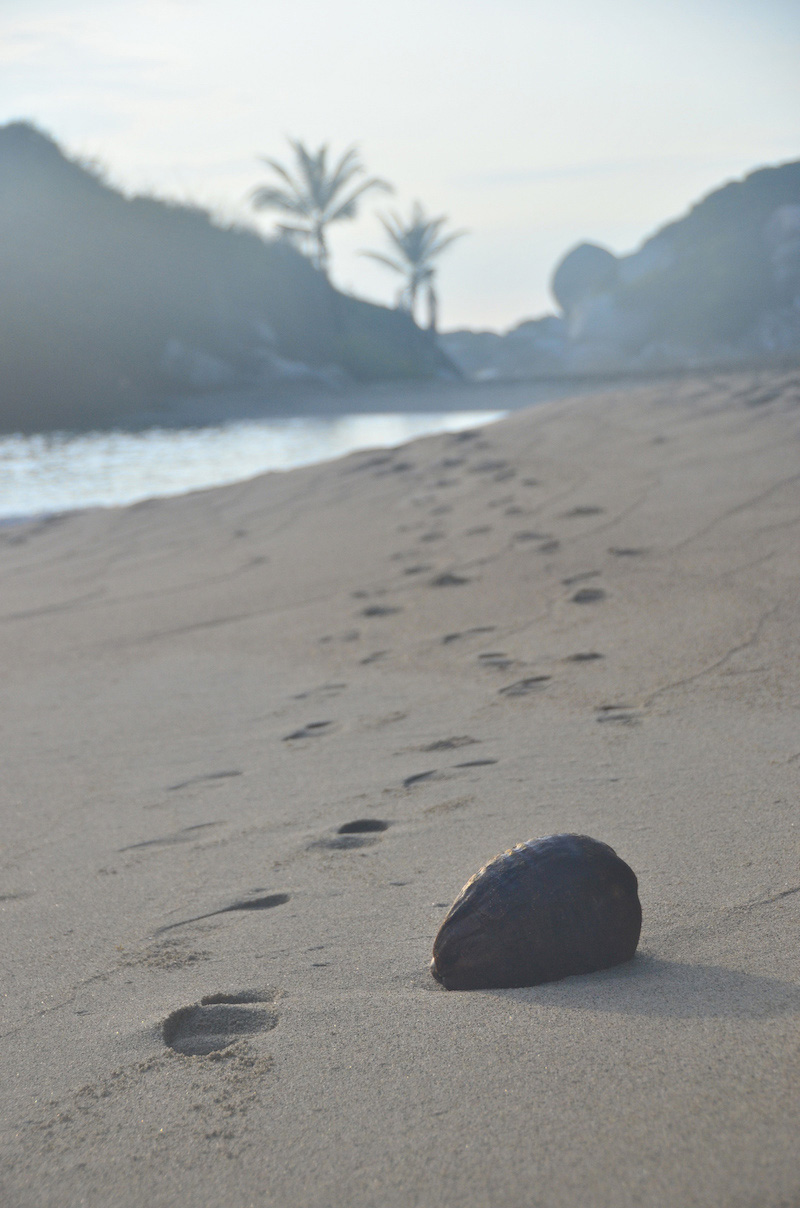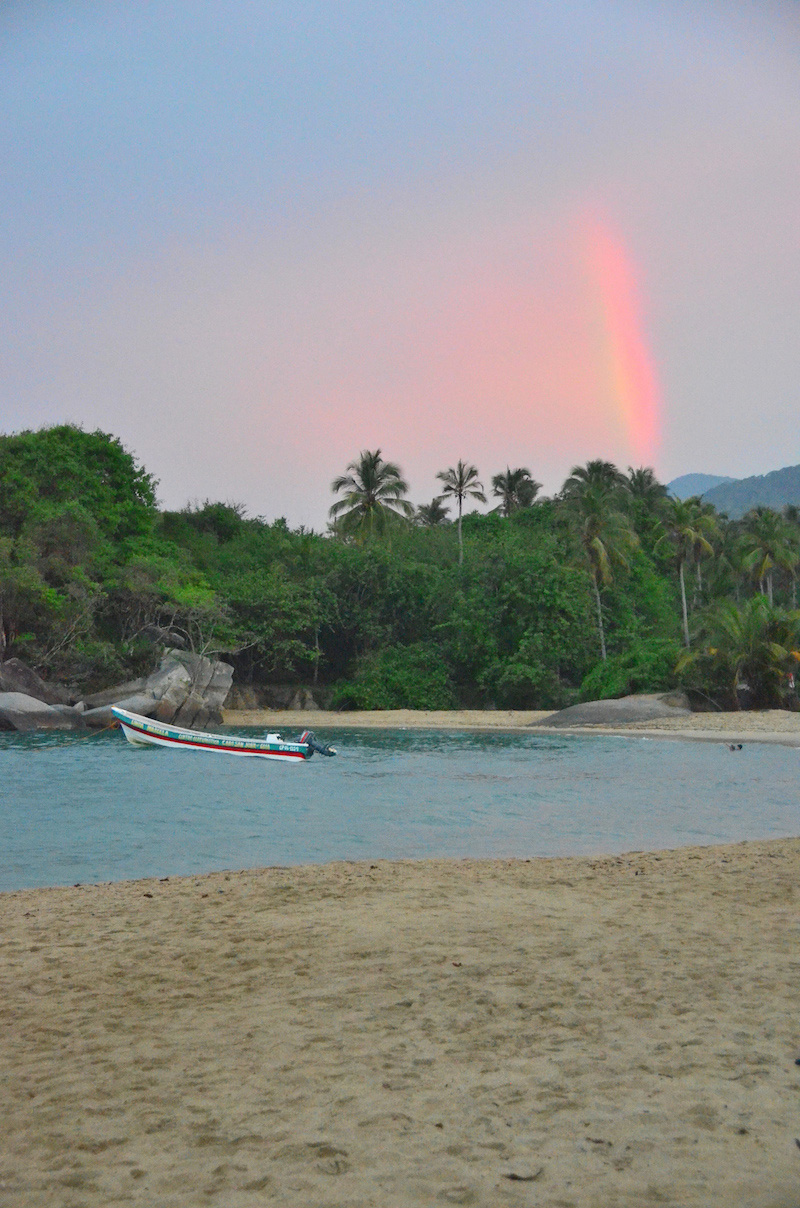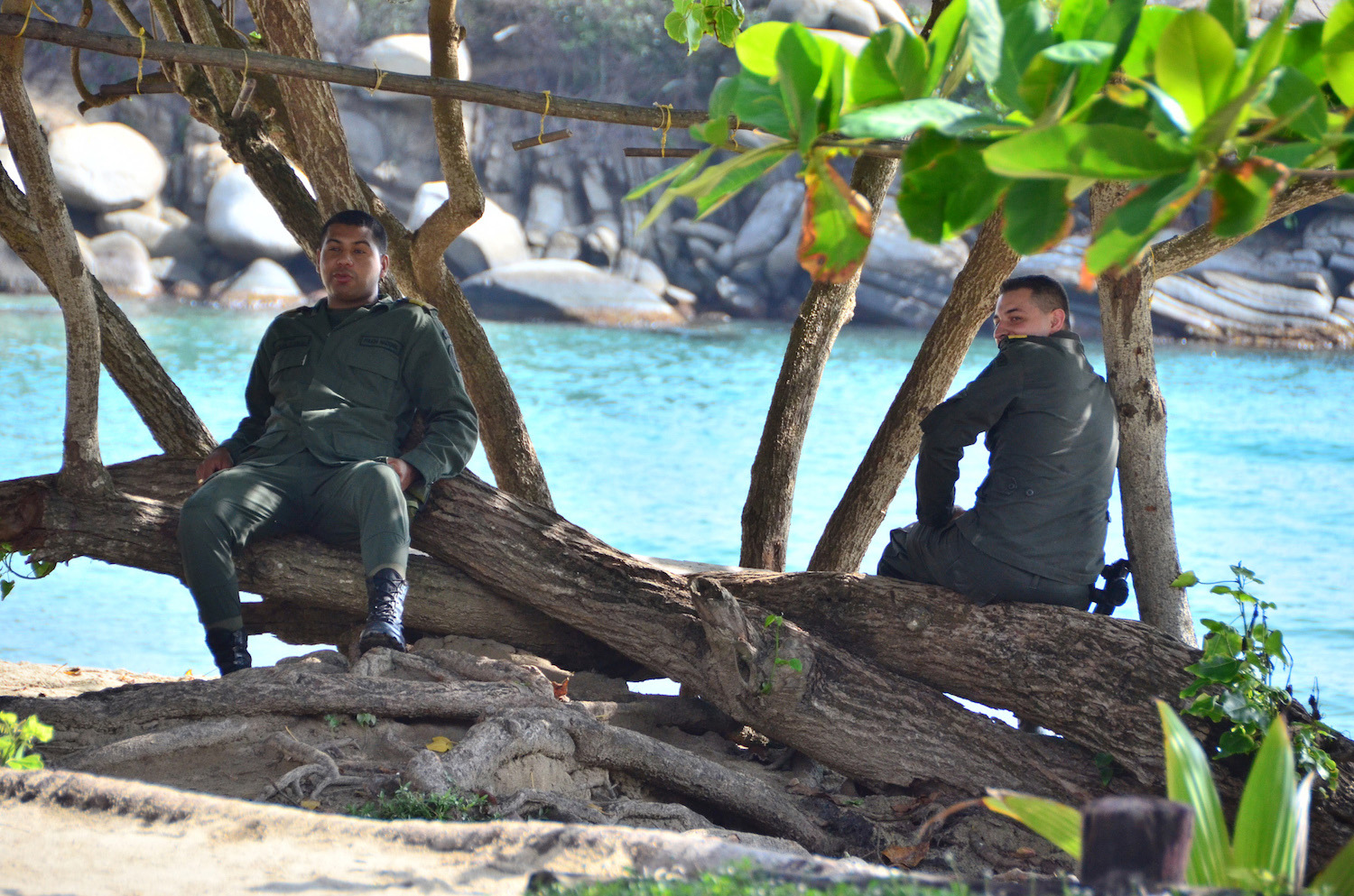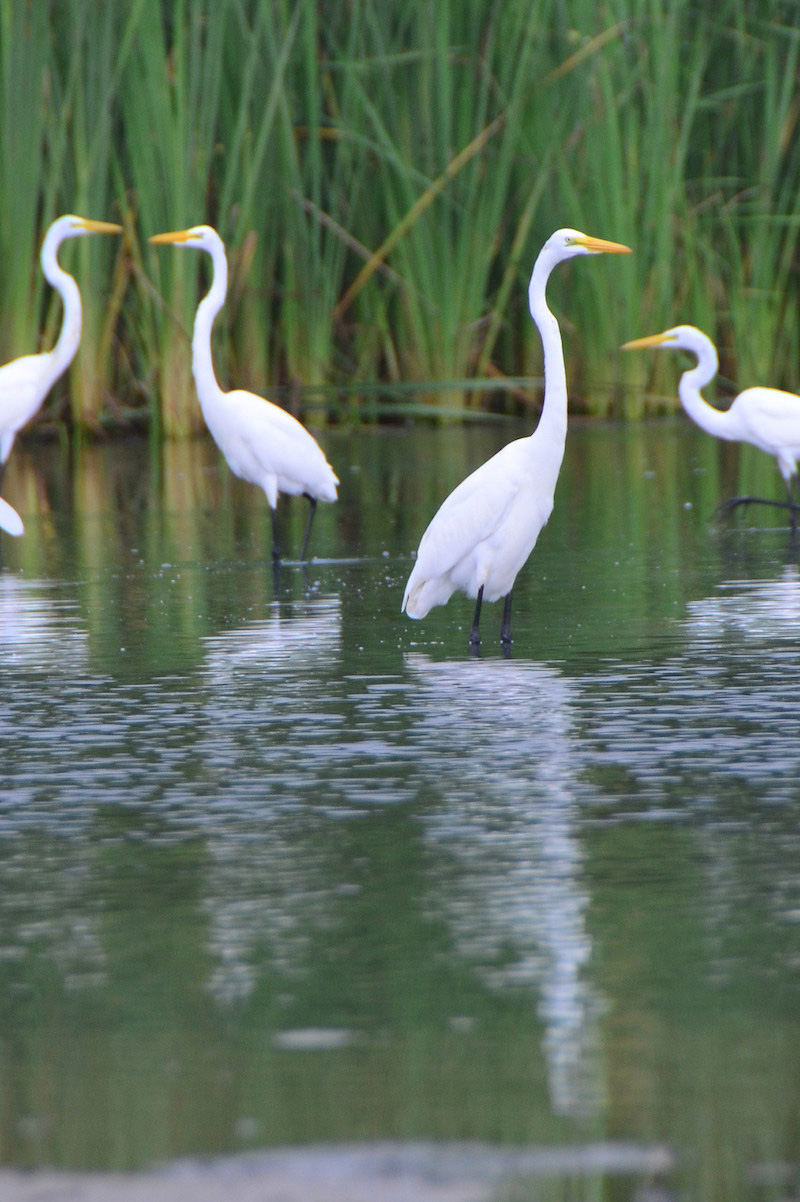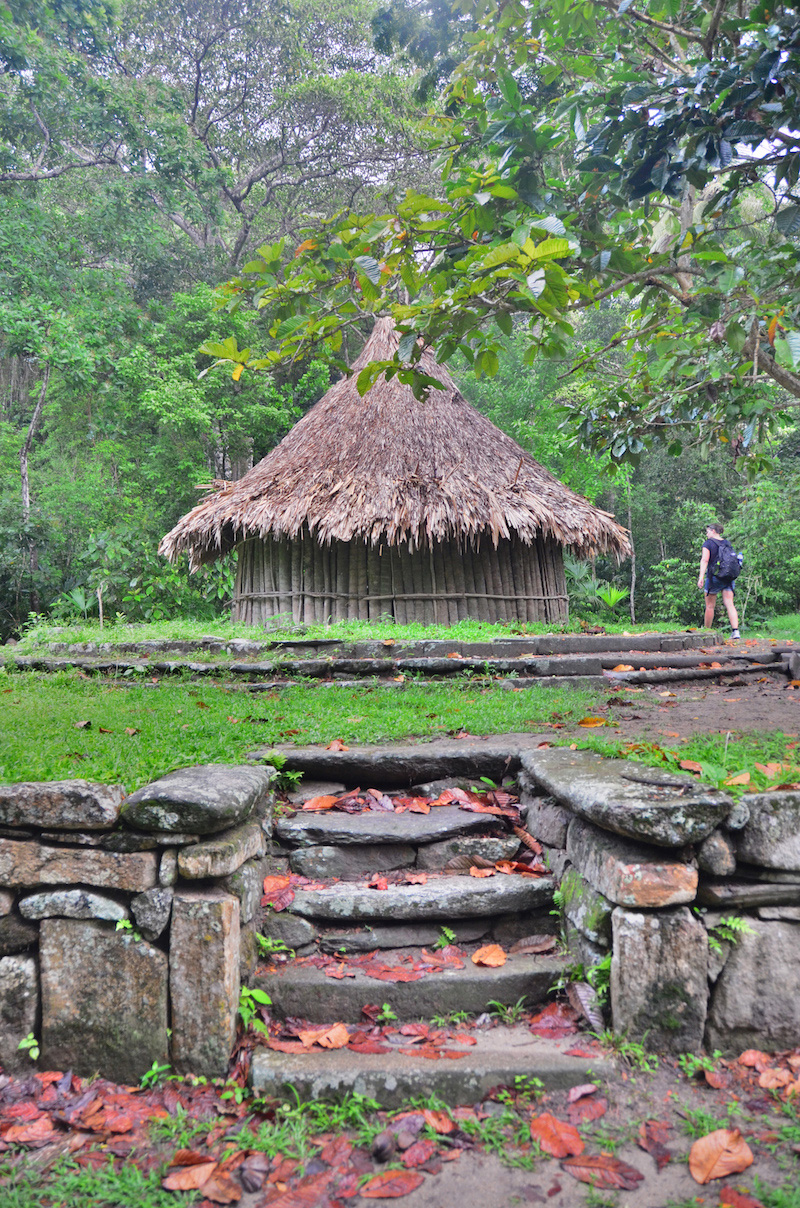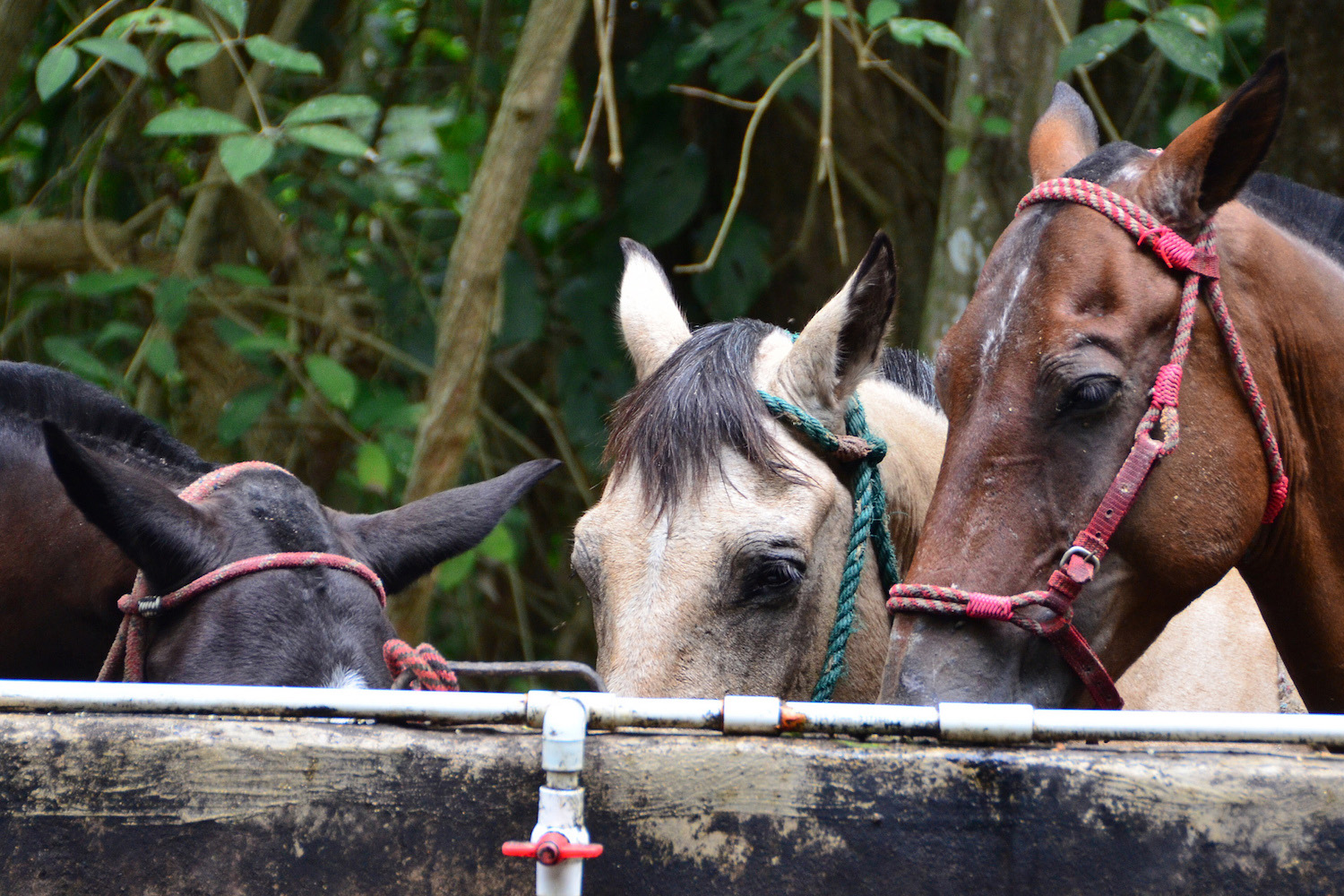 How to Get to Tayrona National Park from Santa Marta
When it comes to Tayrona National Park getting there can seem like a big challenge, but it's actually very easy. The main entrance is less than an hour by car from Santa Marta, which your hotel or guest house there can easily arrange. Alternatively, public buses and other shared transport do exist, but since many don't stop specifically at the park, you'll need to be able to speak Spanish well enough—not to mention, have a good enough lay of the Colombian land—to tell the drive where on the main road to stop.
You should note that while the village of Minca is another popular excursion from Santa Marta, it's separate from Tayrona National Park. You should treat these destinations separately, and not just because they're in completely opposite directions from one another.
Diving in Taganga
Of course, Santa Marta is sort of a miserable place, and if you've come to this part of Colombia's Caribbean Coast to dive, you won't be there anyway. Rather, you'll be in Colombia's dive capital, and searching for directions to Tayrona National Park from Taganga. The good news is that Tayrona Park is even closer to Taganga than it is to Santa Marta, which means the instructions in the paragraph above more or less apply.
The Bottom Line
Whether you're searching for a comprehensive Tayrona Park itinerary or simply want to see Tayrona Park in one day (good luck!), I've provided you with the information you need to discover Colombia's Caribbean paradise. From virgin beaches, to challenging mountain treks, to authentic local hospitality that's difficult to find elsewhere, Tayrona Park is a truly priceless destination.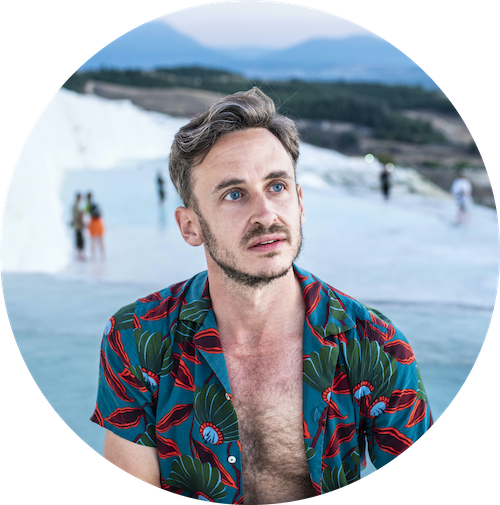 informs, inspires, entertains and empowers travelers like you. My name is Robert and I'm happy you're here!