Having traveled to nearly 50 countries by the time I was just 28 years of age, I'm obviously a proponent of traveling young. Perhaps surprisingly (or perhaps not, depending on who you are), I'm the child of parents who have always highly discouraged me from "wasting" my money on travel.
To me, the benefits of traveling in your 20s hugely outweigh the potential disadvantages, although certain risks do exist. But if you're in your 20s and want to travel – and particularly, if your parents or other loved ones are as discouraging as mine were during my early 20s – this post should prove inspirational to you.
Travel vs. School/Work
The leading factor that dissuades most young people from traveling is a feeling of commitment to school and/or work. This is due as much to underlying assumptions – that shirking "responsibility" (school or work) in favor of "leisure" (travel) is frivolous – as it is to economics: Students and young people who haven't worked a lot often lack the financial resources to travel!
Some young people, on the other hand, feel the need to "start their careers" before traveling, which gives them a feeling of security, be it illusory of real. There are two problems, generally speaking, with this outlook. The first is that the further into your career you get, the harder it will be to take the time needed to travel extensively. I'll get to the second in just a moment.
My advice for young people who want to travel is this. Get a job in an industry or sector that is lucrative, but doesn't require a long-term time commitment. Service industry jobs in restaurants and cafés are great for this, as are classroom jobs teaching English overseas. Or, you could do like I did, and become location-independent!
The Travel Thirst
The second reason "waiting" to travel can be problematic is that, simply put, the more "settled" into your life you get, the less motivated you will be to step outside your comfort zone, including to travel. The so-called "travel thirst" is generally more pronounced among younger people, although exceptions obviously do exist.
Practically speaking, traveling while you most want to travel has many implications. You'll go to more off-the-beaten-path destinations that you would visit otherwise (say, Myanmar instead of Vietnam or Thailand), do more outlandish things when you get there (how does hiking up the world's second-highest waterfall sound?) and devote more time to travel than you might do later in life.
Another advantage of traveling while you're young, and when your travel thirst is strong, has to do with economics – the more you want to travel, the harder you'll work to finance your travels!
Travel and Physical Fitness
Yet another advantage to traveling in your 20s is that the younger you are, the more fit and energetic you tend to be. Again, I realized that there are exceptions to this rule (as much because of fit older people as because of extremely unfit younger people), but the fact remains that you're only young once, and young bodies generally travel better than their older counterparts.
Building on what I mentioned in the last section, traveling while fit and energetic will motivate you to complete more physically-demanding activities while traveling, whether you hike, bike, rock climb or even jump off cliffs.
Being fit also affords you more travel stamina, allowing you to travel for longer periods at a time, and also to fit more activities into each day, thus getting the most out of each trip.
Travel as a Child-Free Person
Much has been made of "solo travel" in recent years, particularly on this blog. Of course, I would never knock travel with a friend or romantic partner!
I would also never knock traveling with a child – some of my fellow travel bloggers have practically made this an art – but I do think that traveling before you have children, whether you have a partner or not, is easier than after you have them.
Since people in the 20s are, generally speaking, more likely to be child-free, this is just one of the many advantages that exist to traveling while in your 20s.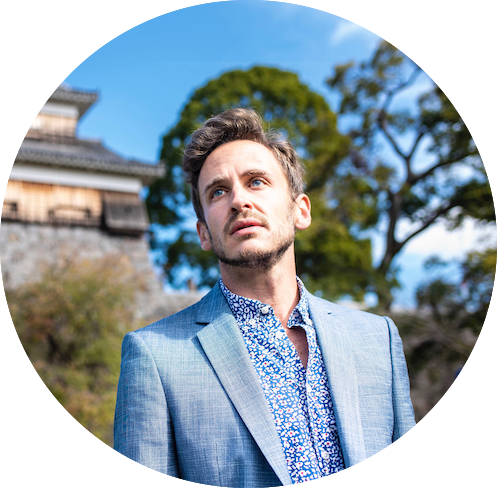 informs, inspires, entertains and empowers travelers like you. My name is Robert and I'm happy you're here!