A couple weeks ago, while being used and abused by security personnel at Ben Gurion airport near Tel Aviv, one of the thugs who had just desecrated the contents of my backpack asked me why it was that I had so much foreign currency in its bottom compartment.
"To be honest," I said, as one of his colleagues slipped some sort of bomb detector inside the waistband of my underpants, "I just never bothered to clean it out."
The funny part is that the coins and bills in question comprised only the money I'd neglected to change back into U.S. dollars from my 2013 travels (which, as you might recall, have thus far taken me to South Africa, Lesotho, Thailand, Sri Lanka, Québec, Europe and Israel, whose shekel coins ironically made up the majority of those about which its airport professionals were heckling me).
As I pulled together my belongings (and what was left of my dignity) and made my way to my departure gate, I remembered that the remainder of the foreign currency I'd accumulated during my near-decade of travel was sitting in a drawer at my father's house. So, when I arrived at Dad's place this past weekend for my annual birthday visit, I decided an inventory was in order.
How hard can this be? I thought, as I removed the neatly-stacked pile of bills – and not-so-neatly poured-out mountain of coins – from the cubby where I used to store my underwear. Their quantity seemed to increase tenfold before my very eyes. D'oh.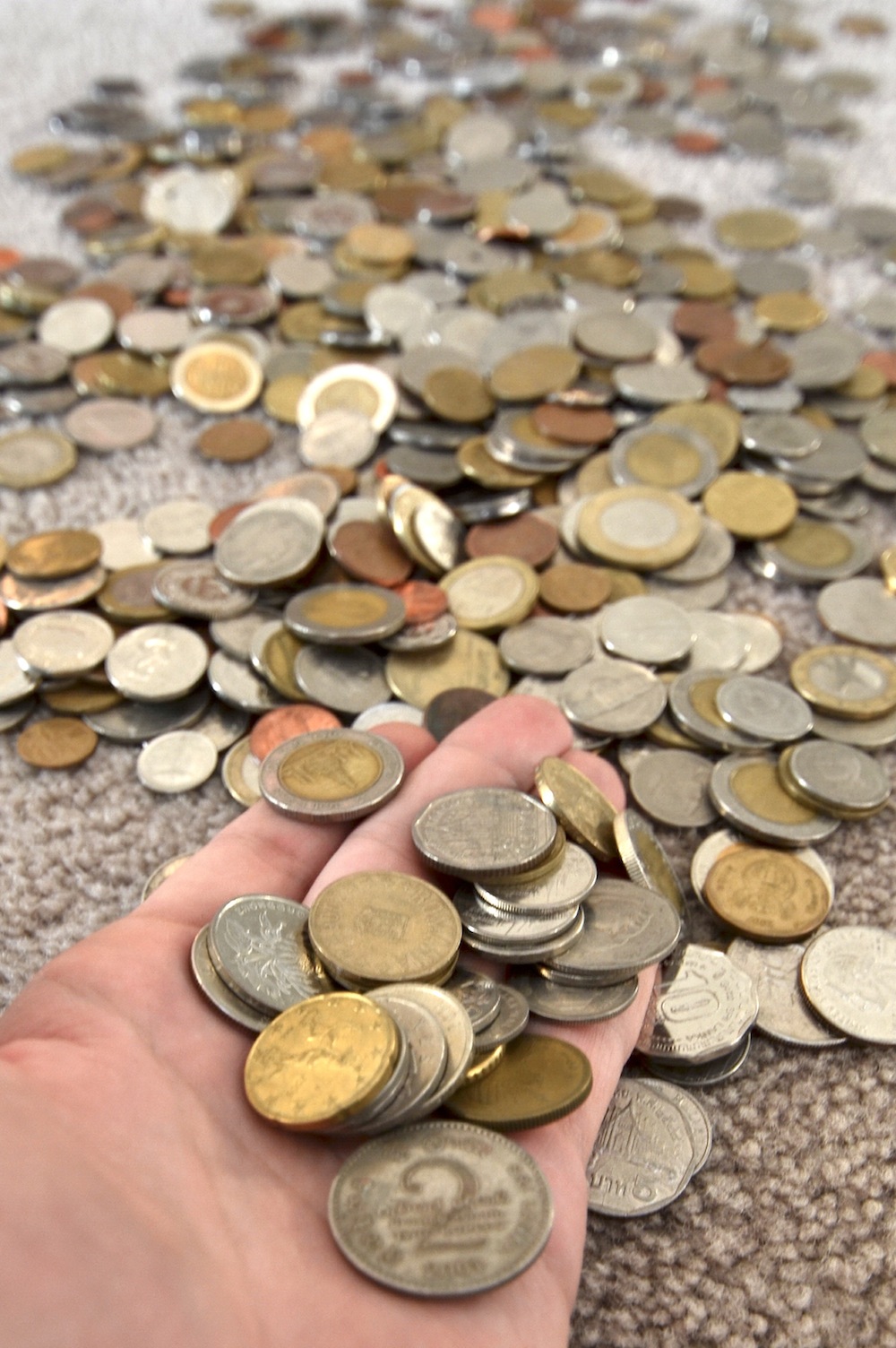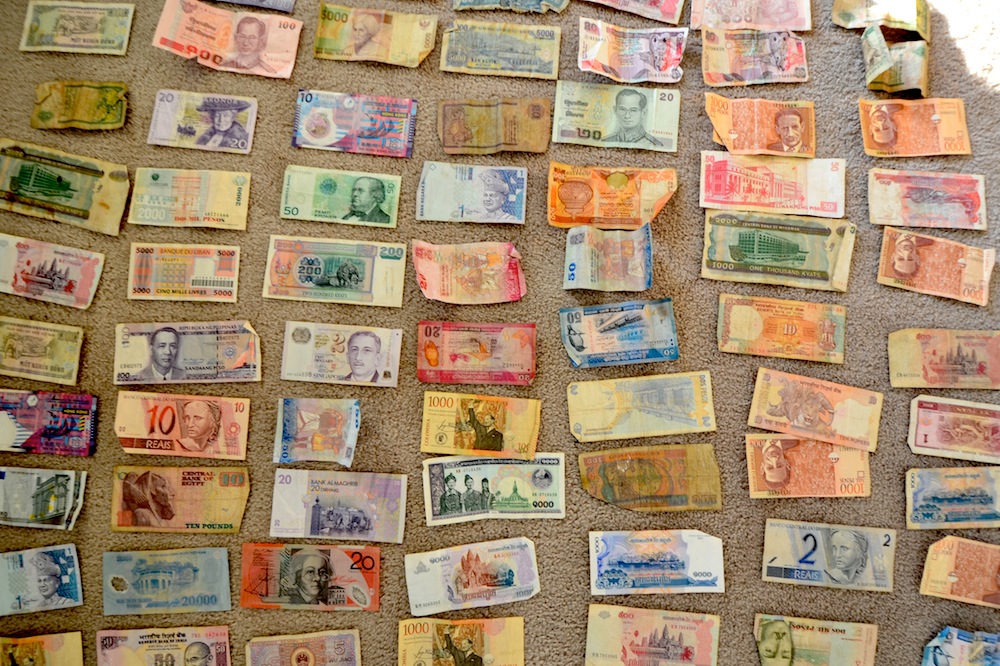 The process, which took about two hours if I don't count the many breaks I had to rest my weary eyes, was somewhat cathartic, reminding me of experiences in particular countries I'd nearly forgotten about.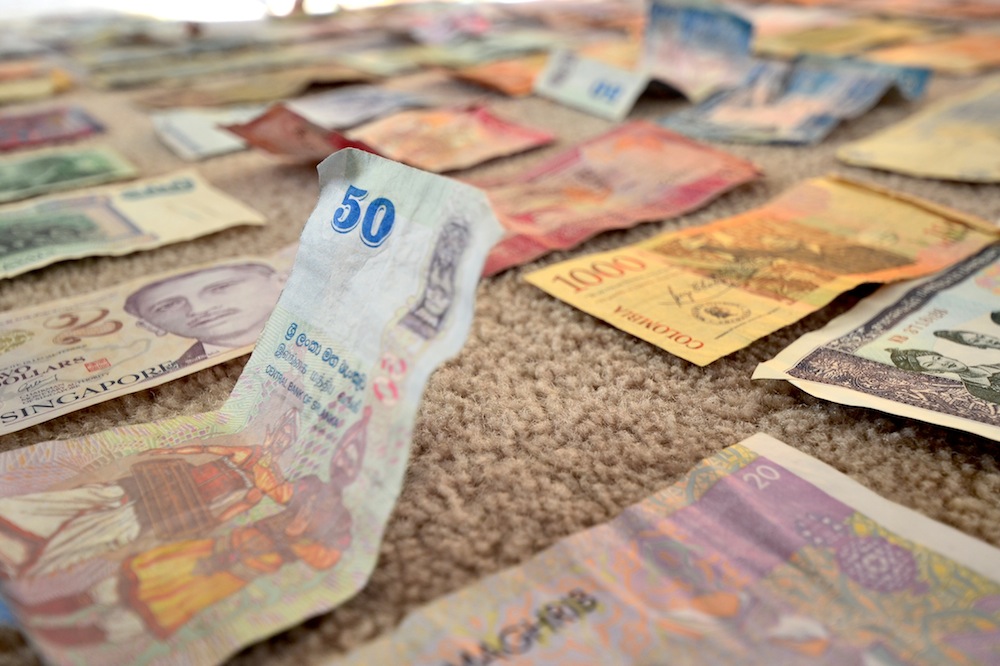 My tore-up Myanmar kyats, for example, transported me back to my near-death food poisoning experience in Mandalay, while my Hungarian Forint coins called to mind my comparatively pleasant (and much more recent) three hour trip to Budapest.
In total, the currency broke down like this:
3,700 Myanmar kyats
5,550 Cambodian riel
5,000 Lebanese pounds
28,000 Vietnamese dong
4 South African rand
4.8 Romanian lei
12.8 Chinese yuan
14.25 Brazilian reaí
7 Argentine pesos
5.7 Malaysian ringgit
3,000 Lao kip
15.25 Egyptian pounds
150 Philippine pesos
0.6 Turkish new lira
1.6 Peruvian new soles
5,500 Indonesian rupiah
2,560 Chilean pesos
8,610 Colombian pesos
45.3 Hong Kong dollars
569 Sri Lankan rupees
45 Bolivian bolivianos
56 Norwegian kroner
46.50 Moroccan dirhams
9.05 Singapore dollars
180 Indian rupees
24.35 Australian dollars
5 Jordanian dinars
26 Swedish krona
475 Hungarian Forint
42.7 Israeli new shekels
36.51 euro
17.9 Swiss francs
620 Thai baht
When converted to U.S. dollars (naturally, using today's exchange rates), the money, which comprises 89 bills and too many coins to re-count, sums to $239.75. Quite a lot, considering it is merely the loose change and notes I simply forgot or didn't feel I had a need to convert, don't you think?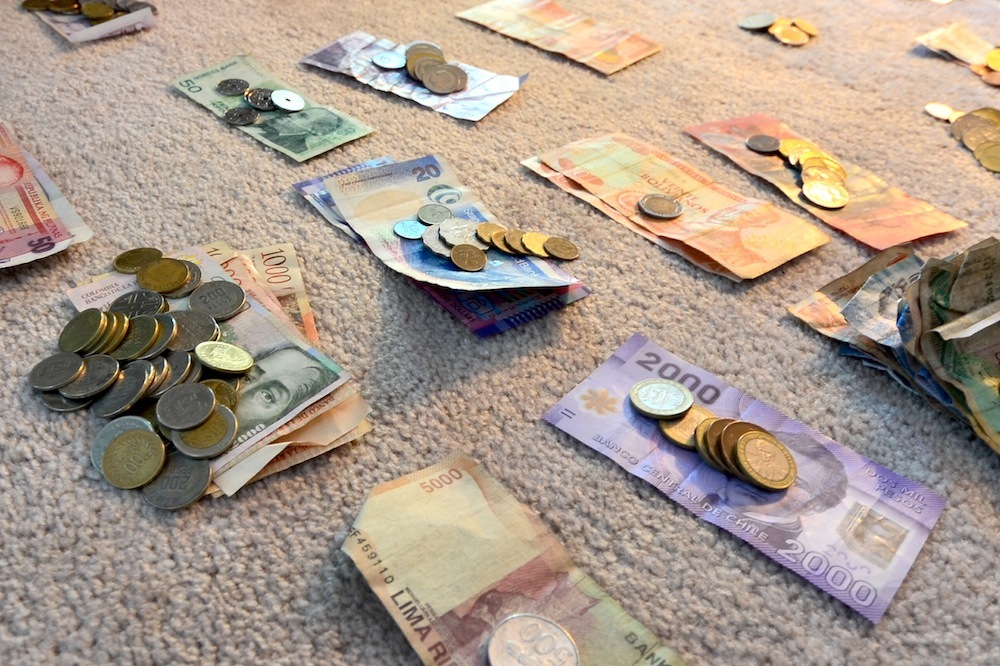 Aside from the rather hefty sum of euros, which I may convert to pounds in advance of my U.K. trip in a couple weeks, I doubt the money will ever become anything but a memento, but it's a pretty freaking cool memento to have anyway.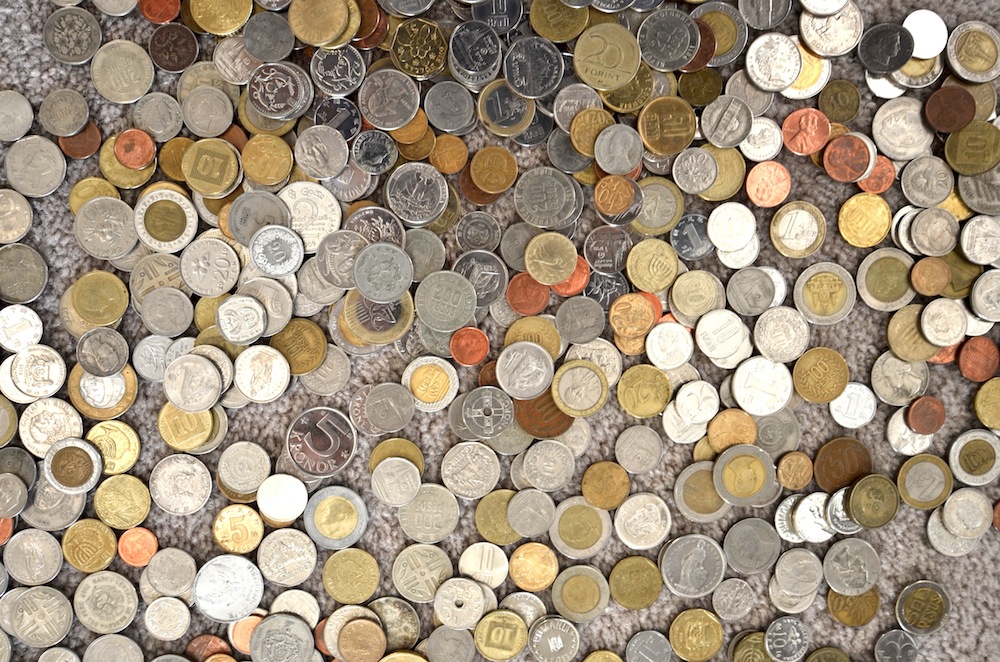 Have you ever counted (or attempted to count) your foreign currency?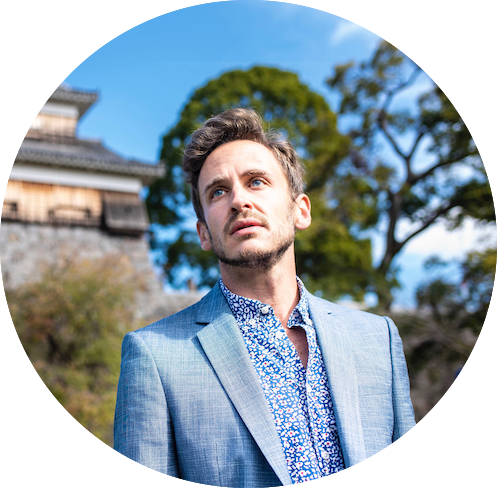 informs, inspires, entertains and empowers travelers like you. My name is Robert and I'm happy you're here!