I was sitting in a hotel room on Bangkok's Khao San Road four years ago, on a high from my trip to nearby Angkor Wat, when I received a message from my friend Gina, who'd been keeping up with my journey from back in Austin.
"I think you would get along well with my friend Dane," she said, explaining that he, like I, had abandoned America for Asia in his pursuit of life, liberty and happiness.
Her message also included a link – to Dane's travel blog. "He unleashed his inner writer/photog along the way," she continued, "like you're trying to do. I thought reading what he has to say might inspire you."
[Angkor Wat] was once nothing short of a lost world archaeological site. Last time, I would go an hour without seeing people at a temple site littered with fallen stones and crawling tree branches. This time, there were thousands of octogenarians strolling on wooden walkways and asking why ruins in the Cambodian jungle weren't Segway accessible.

-Dane Philipps
I was a very new, unjaded traveler at the time, so Dane's words inspired little more than an eyeroll from me – as if he alone were entitled to stroll amid the "fallen stones" and "crawling branches" of a "lost archaeological site"! I experienced the exact same eyeroll while reading a recent CNN article.
Formatted as an interview with "anthropologist" Pegi Vail, the article is little more than a promotional junket for her new documentary, Gringo Trails, whose thesis is essentially that middle-class travelers are destroying the planet.
The only problem? Vail herself is a middle-class traveler.
CNN: What's your own backpacking background?
PV: I've traveled in more than 75 countries, but not always as a backpacker. I'm a travel addict.
I mean, here's the thing. I see where both Philipps and Vail are coming from. As a student of creative nonfiction in college, I cut my teeth on A Small Place, Jamaica Kincaid's seething rant on how American and European tourism to her native Antigua (and, by way of association, the rest of the developed world) was essentially a continuation of colonial imperialism. I felt what she was saying; I agreed with it cerebrally and viscerally, to the point that I would still cite it as the main reason for how little I want to visit the Caribbean.
On account of my own experiences alone, it would be ignorant and irresponsible for me to refute the assertion that tourism's affect on the world, particularly the developing world, has been anything but positive. But on the other hand, I can't accept the elitist snobbery Dane Philipps, Pegi Vail and countless other "responsible" travelers are spewing, imploring the rest of the humanity to stop farting as they binge on beans, brussels sprouts and broccoli.
To be sure, my own writing on this topic has not only implicated others (see: my takedown of Bali), but has extensively discussed my own contributions to the cruel Earth- and culture-destroying cycle of tourism.
For example, when I took a day trip to South Africa's Khayelitsha Township, an all-black slum on the periphery of Cape Town where squalor is the status quo, I questioned whether I was a shittier person for having visited than I would've been if I'd skipped it. How could I really claim to empathize with Mzu and all the beautiful people he introduced me to if I was sleeping on a feather pillow hours later?
Ultimately, in this and other similar instances of moral reckoning, I concluded that my impact had been a net positive one, if only because I was able to use this blog to draw attention to the realities people in the places I visit face. My impact could probably be even more positive, if I focused less on my own hedonistic experiences and more on these realities, but at the end of the day, I'm not littering on beaches, disrespecting local customs or building forest fires, so I'll keep on doing what the fuck I want, Ms. Vail.
Indeed, the question we all need to be asking ourselves is not the one mentioned in the title of the CNN article – "is tourism destroying the world?" – but a much simpler, more personal one.
Am I destroying the world?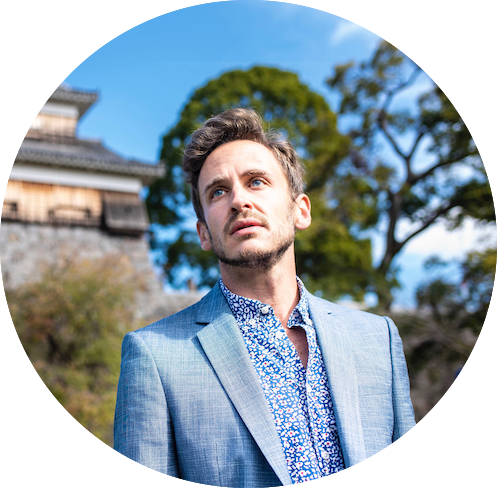 informs, inspires, entertains and empowers travelers like you. My name is Robert and I'm happy you're here!