At the time I wrote this post, I'd just arrived in Japan for my very first trip, so it would've been foolish to declare one month better than any other for a visit. With this being said, the seven trips to Japan I've subsequently taken—not to mention these photos of Tokyo blanketed in sakura cherry blossoms—have led me to the conclusion that April is the best month to visit Japan.
If in deciding when to visit Japan cherry blossoms is a top consideration, that is. For other sorts of trips, visiting Japan during a different time of year might be more appropriate. In this post, however, I'm going to talk about the virtues of Japan (specifically Tokyo) during cherry blossom season.
When is Japan's Cherry Blossom Season?
Japan is literally painted pink and white during early April. I saw my first cherry blossom tree before my plane even touched down at Narita Airport—by the time I started my official search the next morning, I'd lost count of how many I'd seen!
Generally speaking, of course—the Japan cherry blossom forecast is never set in stone. In normal years, cherry blossoms start in late January in Okinawa, in mid-to-late March in Kyushu and make their way through Honshu throughout the month of April, finishing up in Hokkaido in May. Click here to see the blooming calendar published by the Japan National Tourism Organization, which will soon be updated to reflect the Japan cherry blossoms forecast 2018.
Where to See Cherry Blossoms in Tokyo
You can see cherry blossoms in Tokyo simply by showing up. The trick is finding the right place to see them. Many visitors to Tokyo enjoy cherry blossoms in popular parks such as Shinjuku Gyoen Park, Ueno Park and Yoyogi Park, located in iconic Harajuku near the Meiji Shrine, whose promenade is also a great place to see cherry blossoms in Tokyo.
For no particular reason, I chose to head to a place called Chidorigafuchi, on the opposite site of the Imperial Palace from Tokyo Station. I think this ended up being a good decision—I'll let you judge based on the pictures in this post.
The season of hanami (the Japanese word for the activity of viewing cherry blossoms) is a busy period, but one reason I think it's the best time to visit Japan is that everyone in the crowd is grinning from ear to ear—I lost track of time traipsing around Chidorigafuchi! I know I smiled long enough that it hurt, so I must've spent a good two to three hours there.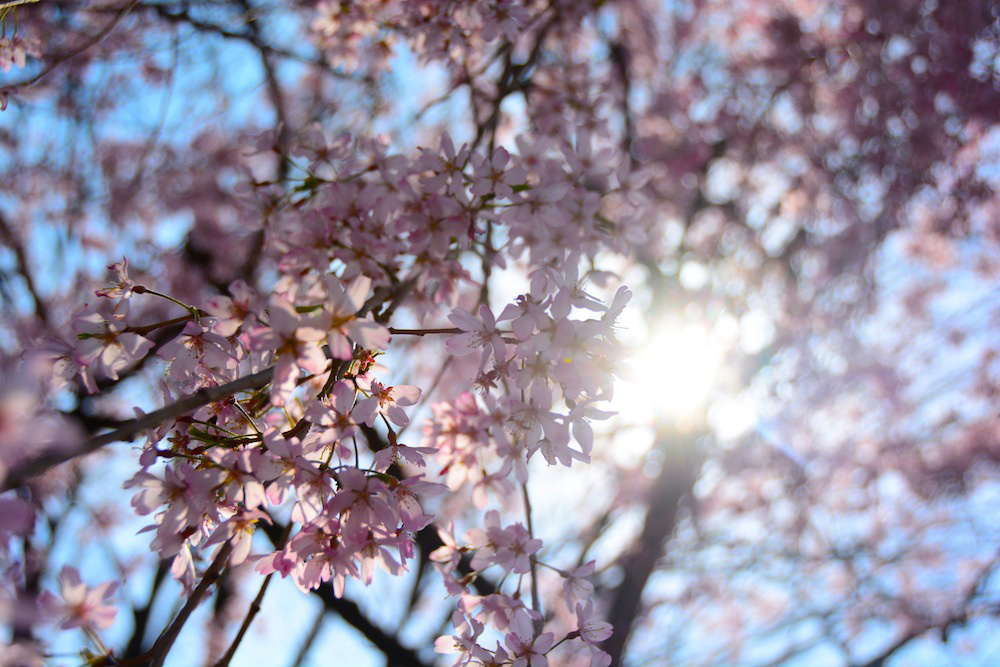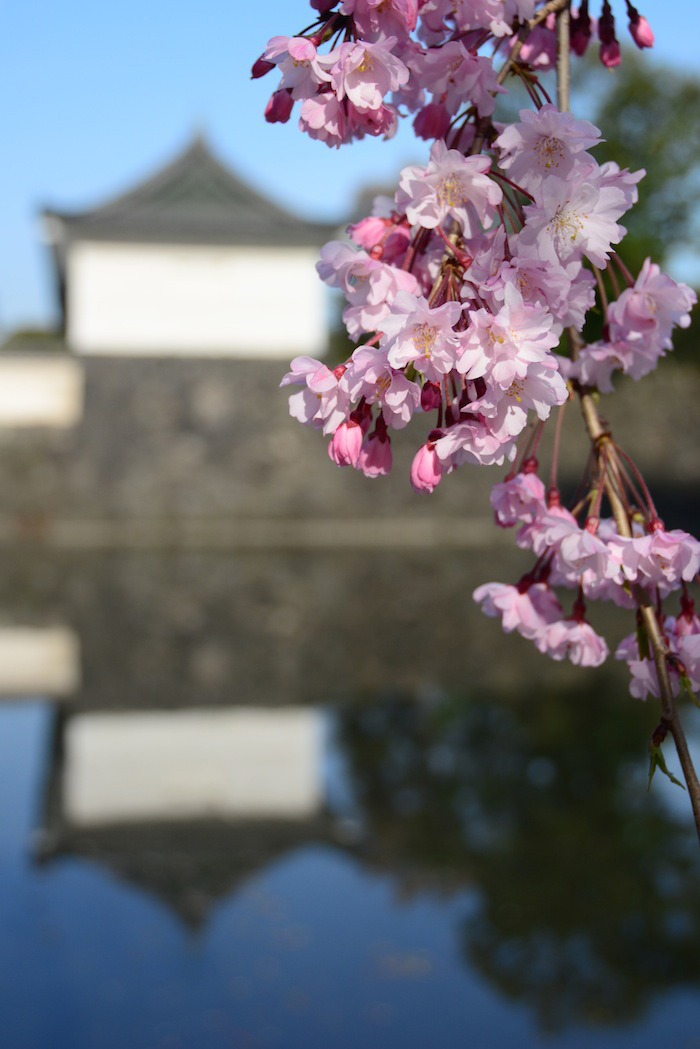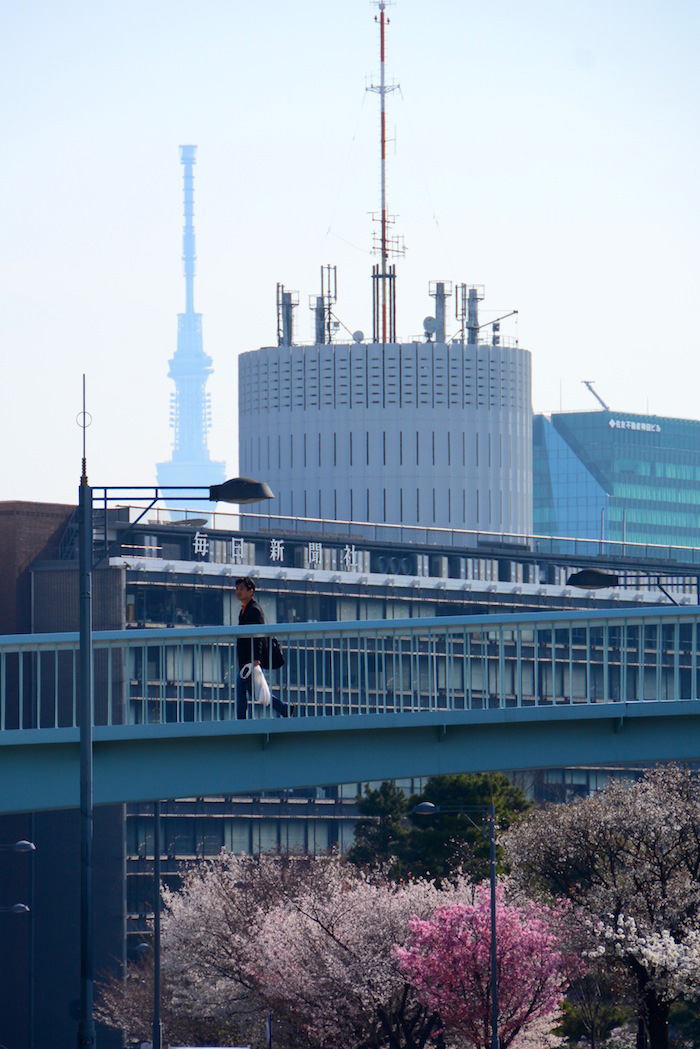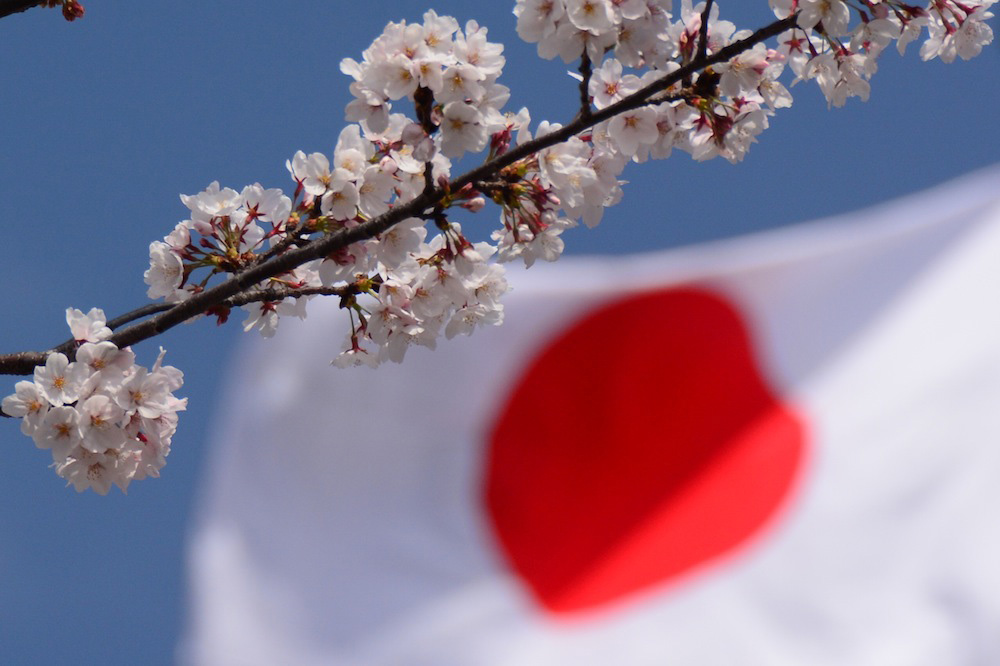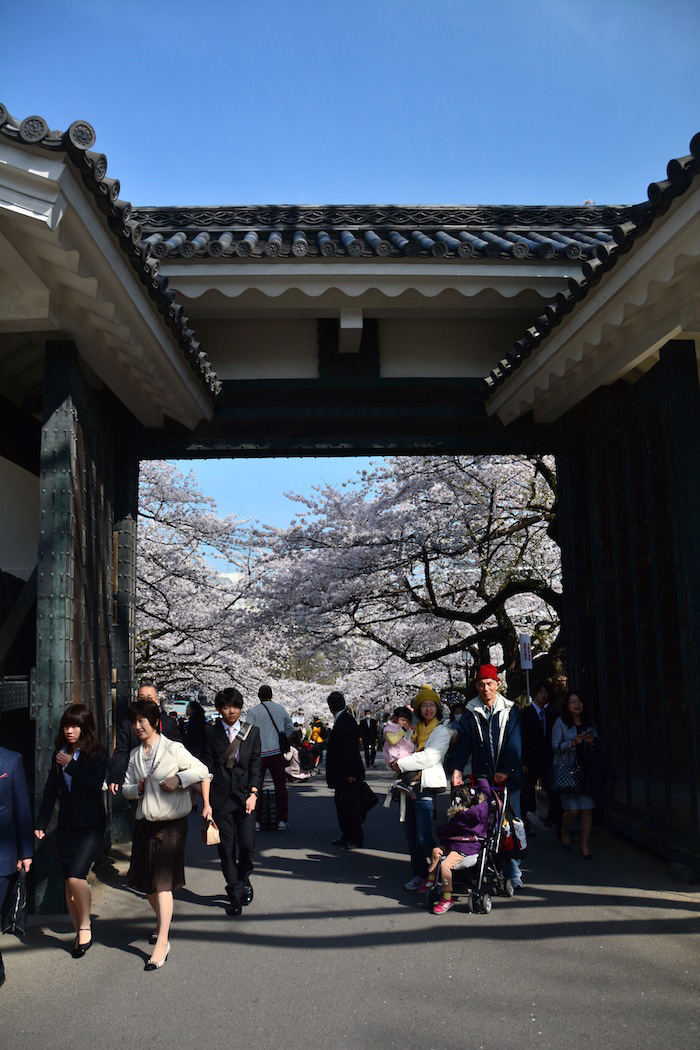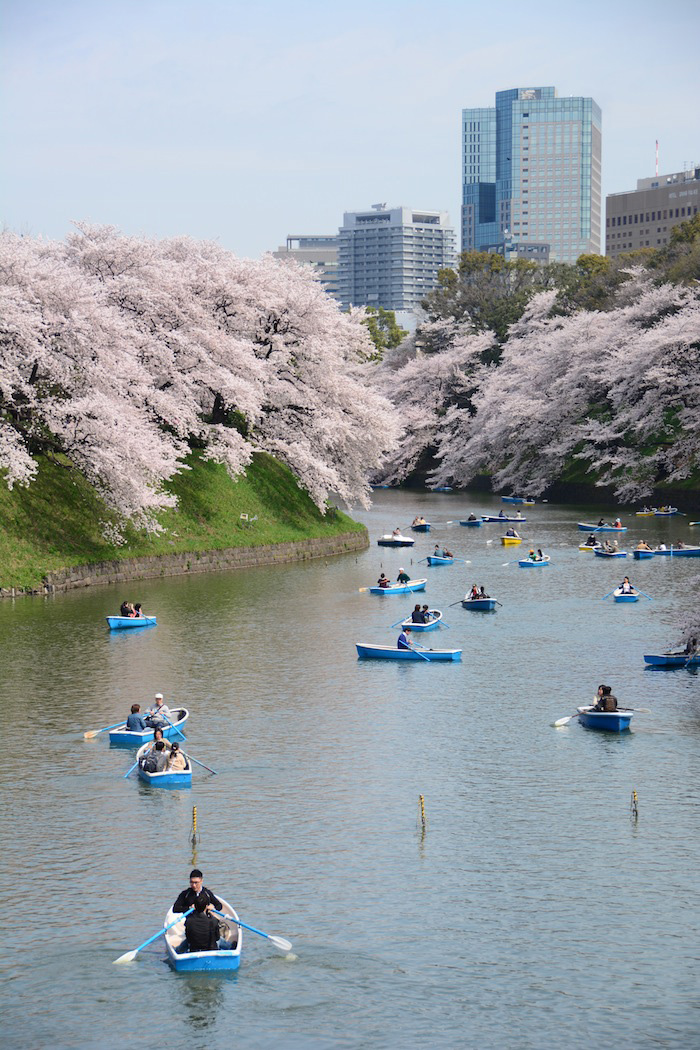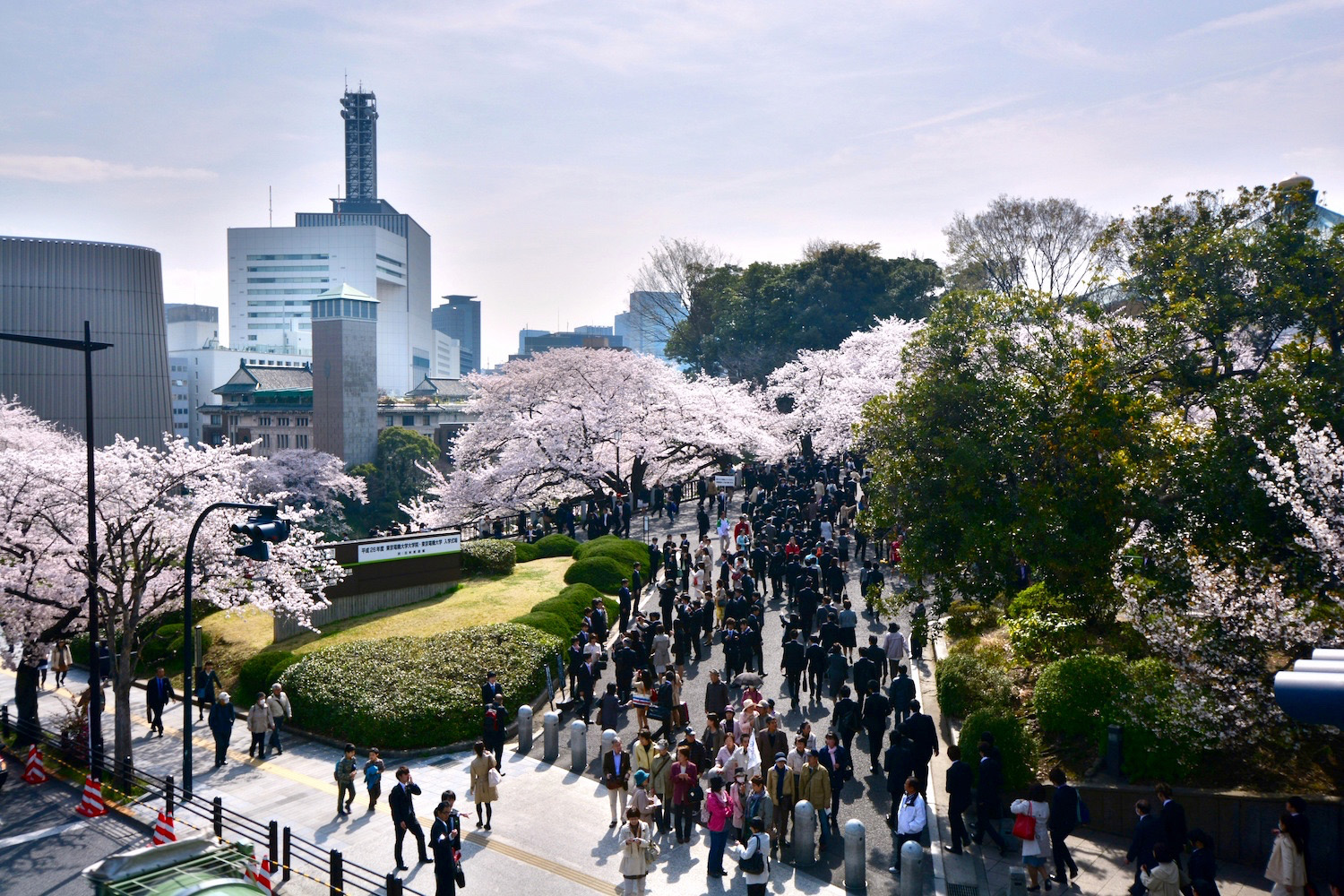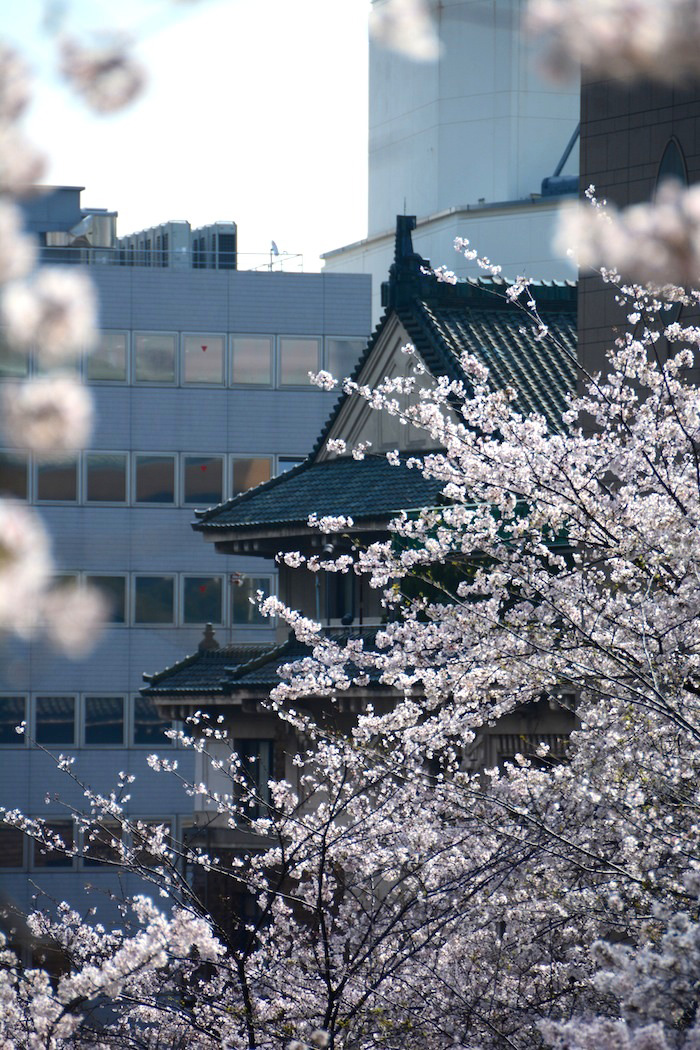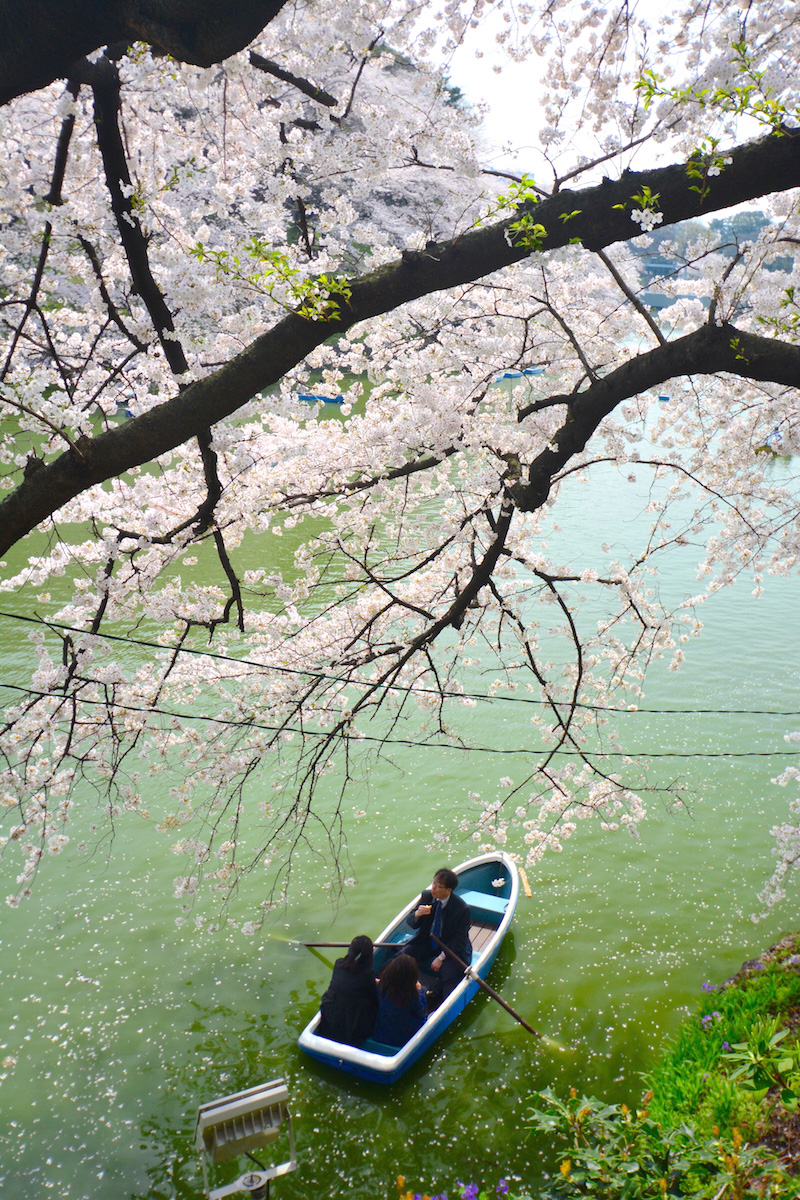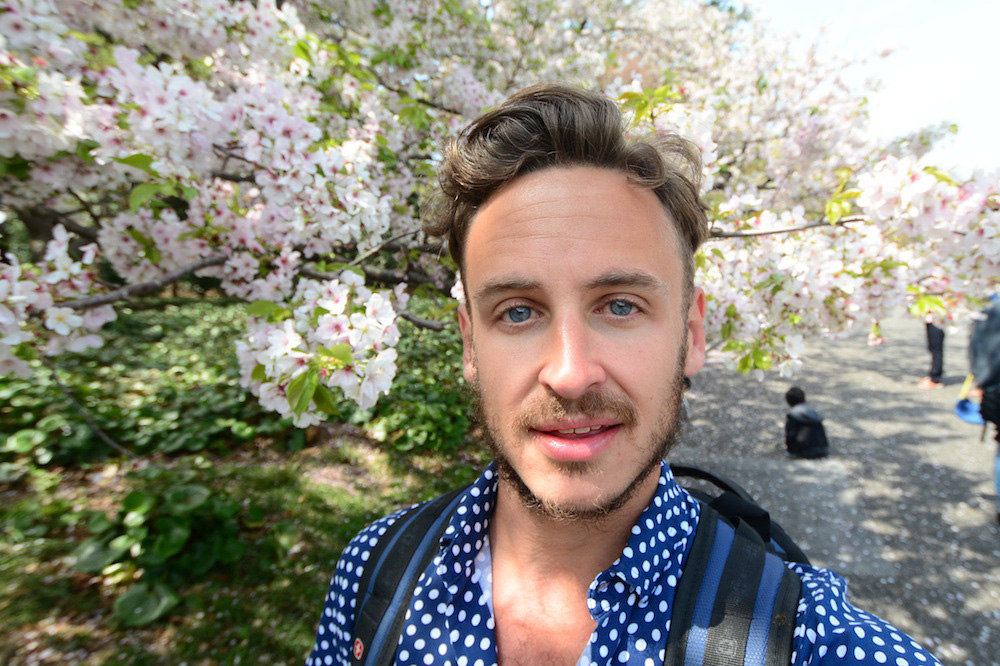 Cherry Blossoms Outside of Tokyo
Tokyo looks gorgeous washed in shades of pink, but it's really just the beginning when it comes to seeing the sakura trees in bloom. Probably the most popular place to see cherry blossoms in Japan (or at least, the most talked-about) is Kyoto, the stunning historical city located to west-southwest of Tokyo or Himeji, a smaller (but just as beautiful) city near it.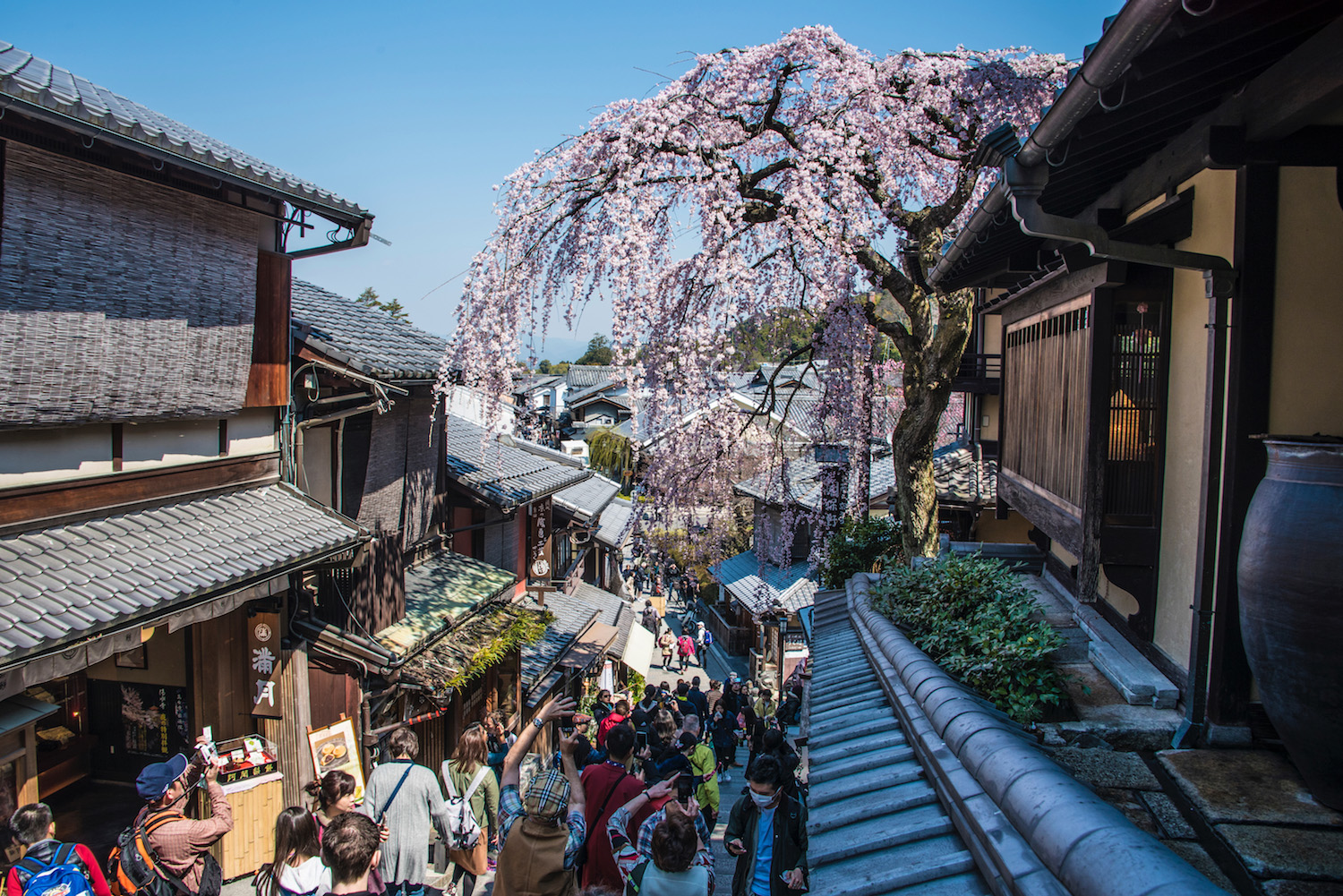 Another option would be to visit the historical city of Nikko, although its altitude (and location north of Tokyo) means that sakura bloom there later than in Tokyo-proper.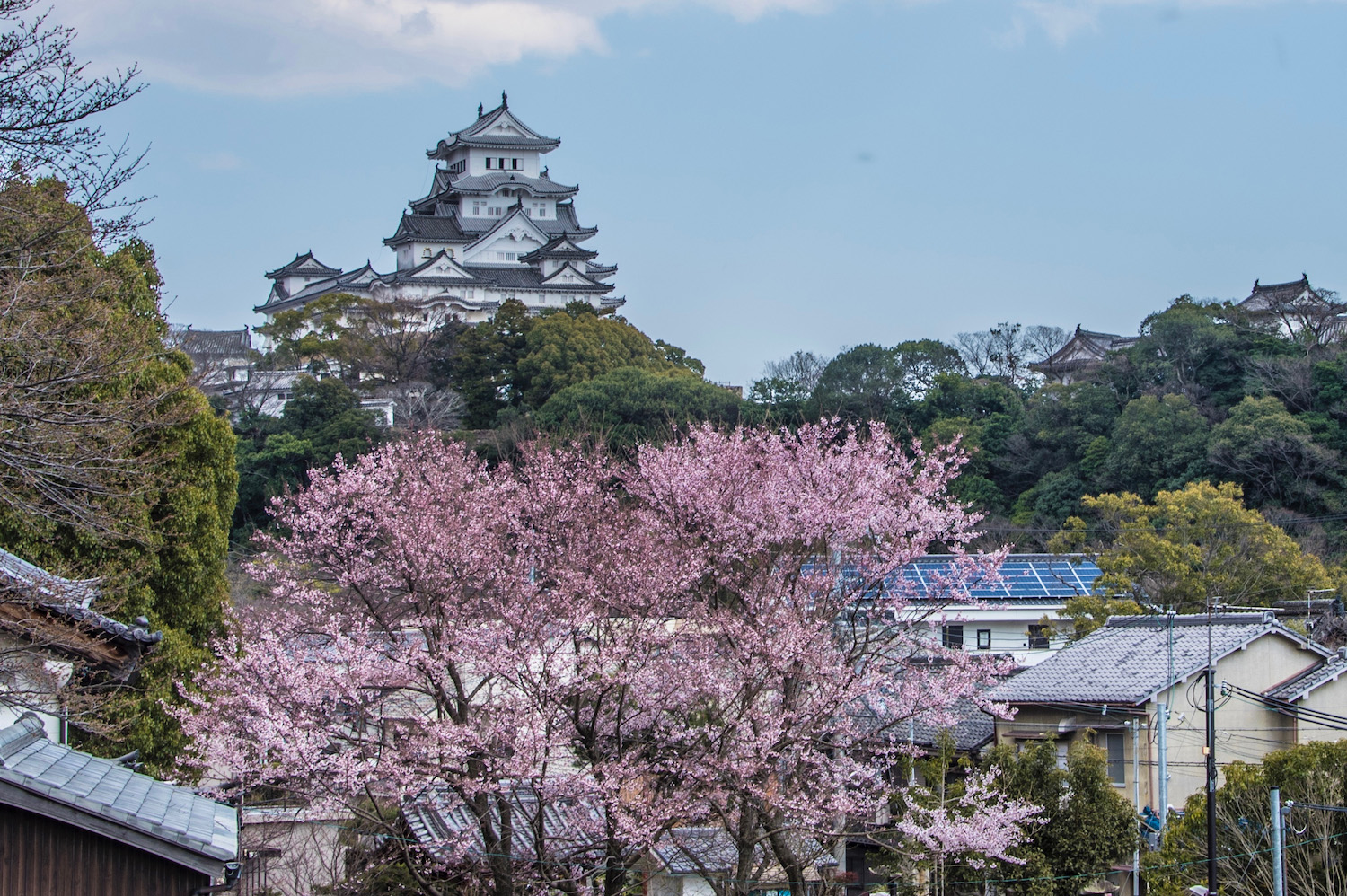 In early 2017 I saw cherry blossoms in Kyushu—or at least I tried to. Kyushu cherry blossoms were about two weeks late that year, however, which meant that although I arrived in late March in line with normal forecasts, the stars simply didn't align for me. As it turns out, my first trip to Japan had been extremely lucky—and not all Japan cherry blossom trips are!
The Bottom Line
While I can't definitively say that April is the best month to visit Japan, it's certainly the time when you're likeliest to see sakura cherry blossoms. Maximize your chances by familiarizing yourself with blooming patterns from years past, by spending at least a few weeks in Japan and by being flexible—if you hear sakura have reached full bloom in Osaka, for example, you should make a beeline for the city. If these Japan cherry blossoms images don't inspire you to see sakura in Japan, I don't know what will!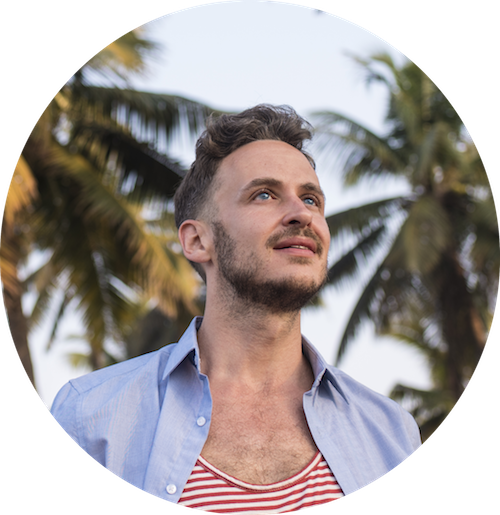 informs, inspires, entertains and empowers travelers like you. My name is Robert and I'm happy you're here!