Onsen
hot springs are as ubiquitous in Japan as stupidly cute things and 
cherry blossoms
, so to the outside observer, my desire to find and stay in the best onsen in Japan might have seemed pointless. For me, however, it was as much a want as a need: My past three weeks in Japan have been extraordinary, but they've also been extraordinarily exhausting. I need the best
onsen
in Japan, stat.
Before I left on my trip, my online research suggested than a property called Takaragawa Onsen, located in the foothills of the Japanese Alps about 90 minutes north of Tokyo by Shinkansen, might be the best Japanese onsen ryokan. Boasting four outdoor hot springs, a ryokan that straddles a river of the same name (and, I would later find out, throngs of nude Japanese men), Takaragawa certainly fits the bill from an aesthetic perspective.
Looks are very important to me, but I'm happy to report after enjoying some extraordinary relaxation here the past couple nights, Takaragawa is much more than just a pretty face. Whether you're also in search of the top onsen in Japan, or you simply want to know why I'm so over the moon about this place that I felt compelled to write a post, just reading about my experience at Takaragawa Onsen will chill you out.
The Ryokan
Most onsen in Japan are just, well, onsen, which is to say hot springs. When I was traipsing through the ancient cedars of Yakushima Island, for example, I would end each day at a local one, paying 200 yen to the old woman waiting in the entrance as I passed by, then relaxing to my heart's content – but never for the night.
At Takaragawa Onsen, on the other hand, the hot spring itself (which I'll talk about in just a minute) is merely the unifying attraction. Although I suppose you could simply bathe for the day, you'd be missing out on another amazing aspect of being here, which is staying in the attached ryokan, or traditional Japanese inn.
The main building at Takaragawa dates back to 1955, which gives these traditionally-constructed and designed rooms an even more rustic feel. Featuring floor mattresses laid out on tatami mats, with indoor sitting areas that look out over the river, the rooms here are simple, but they're exquisitely comfortable as well, all part of why I think this might be the best onsen in Japan.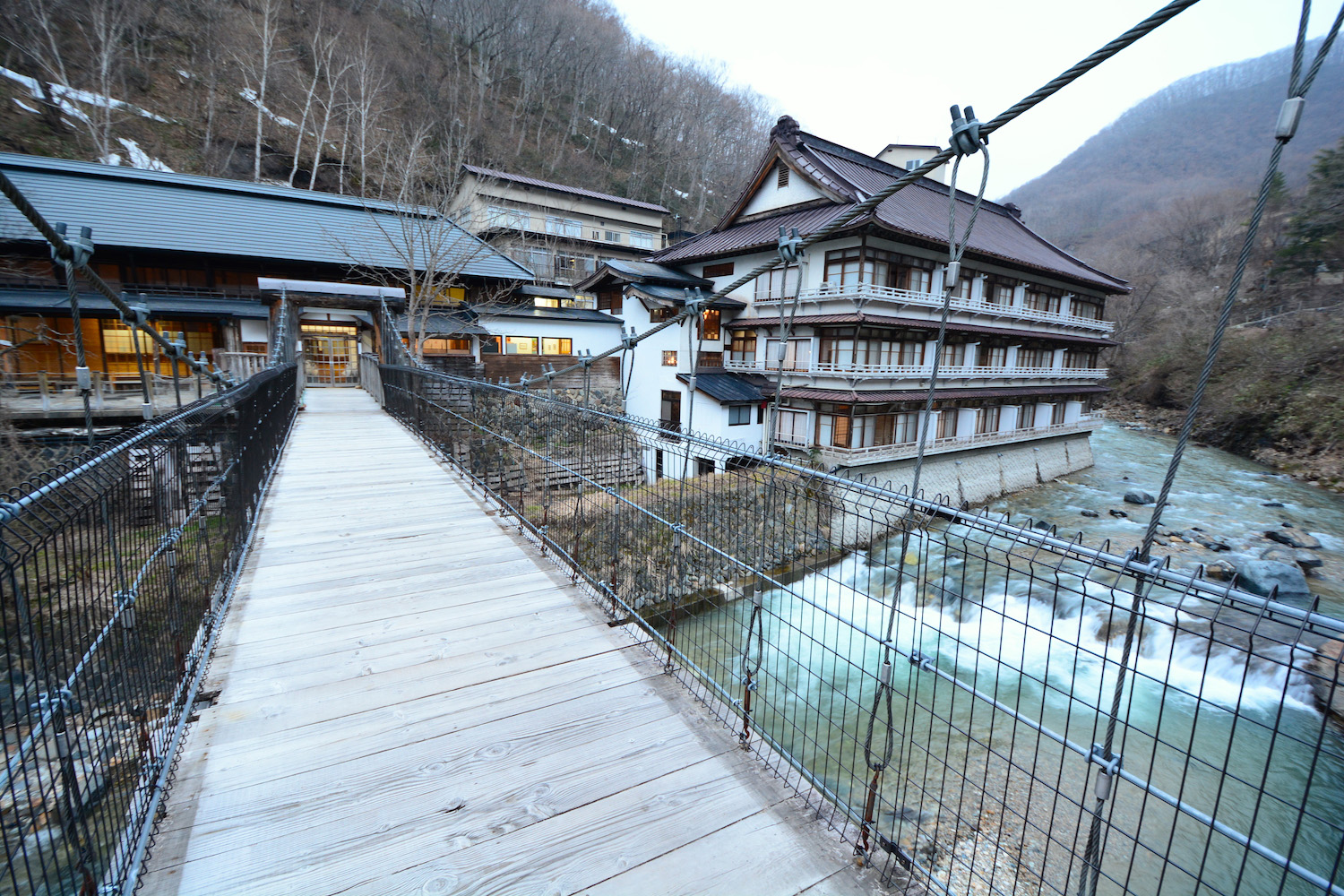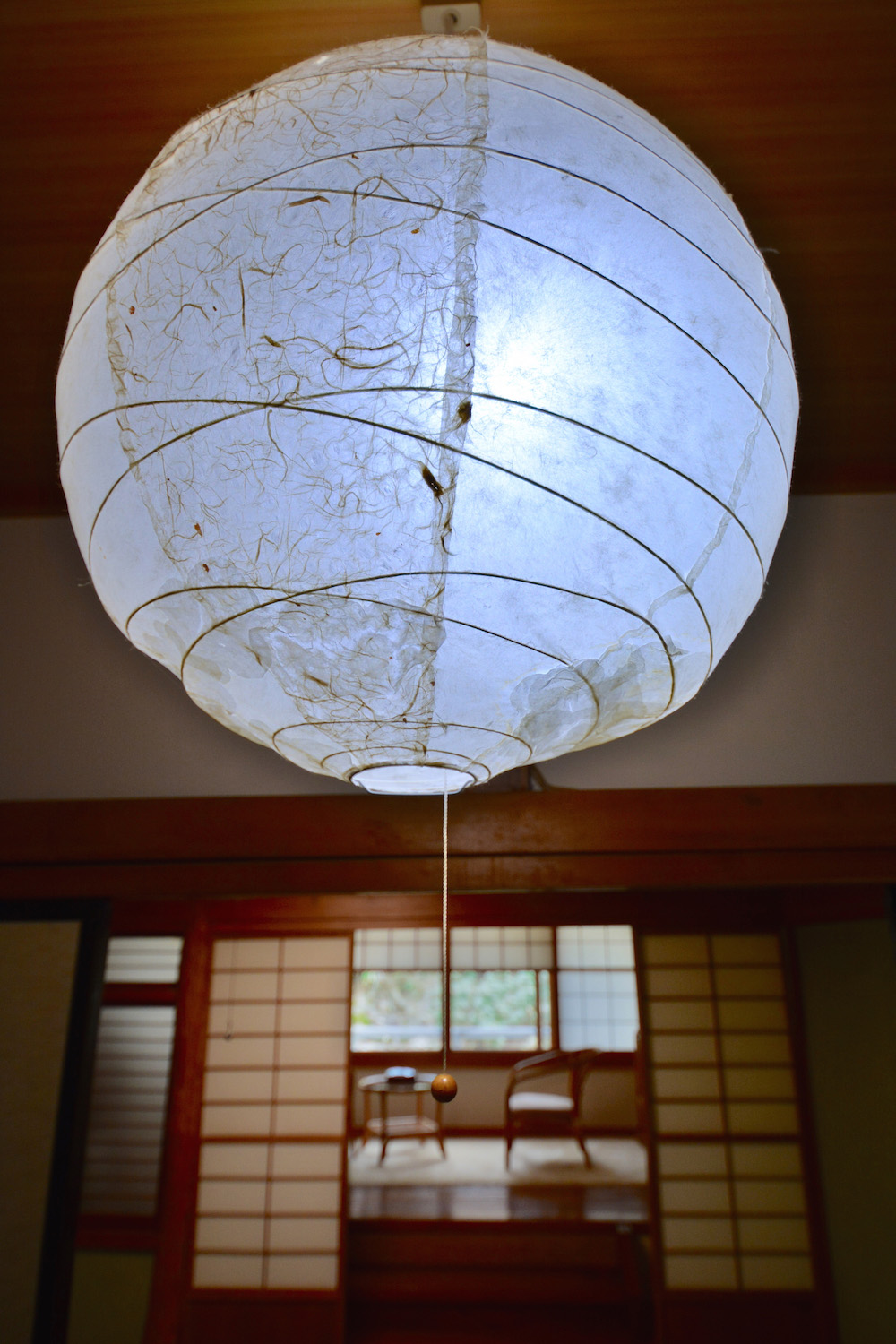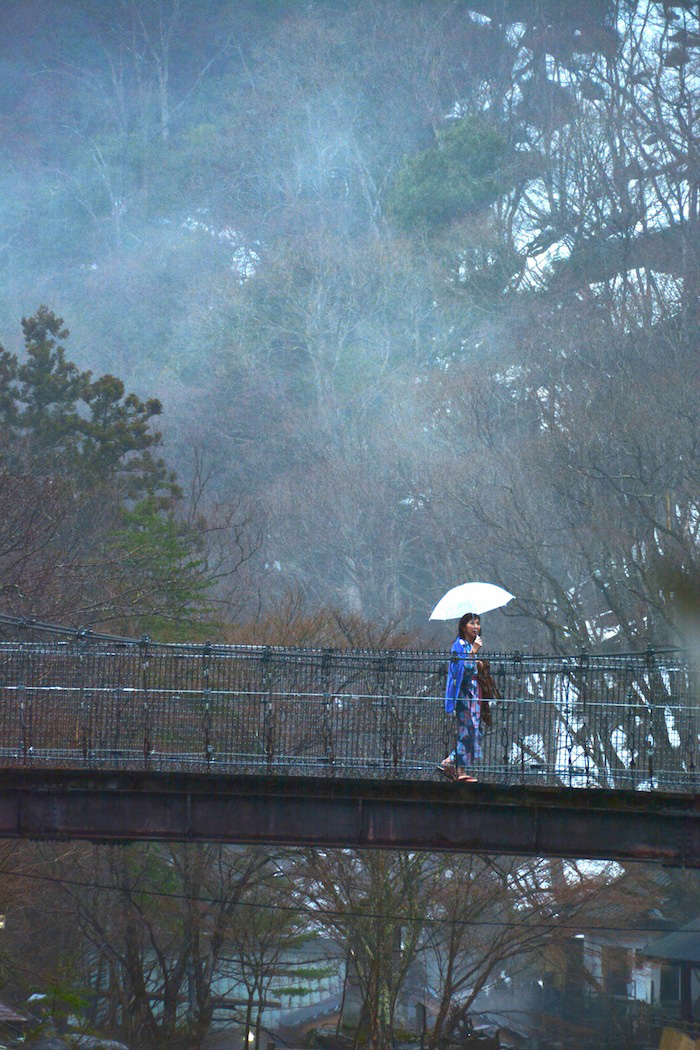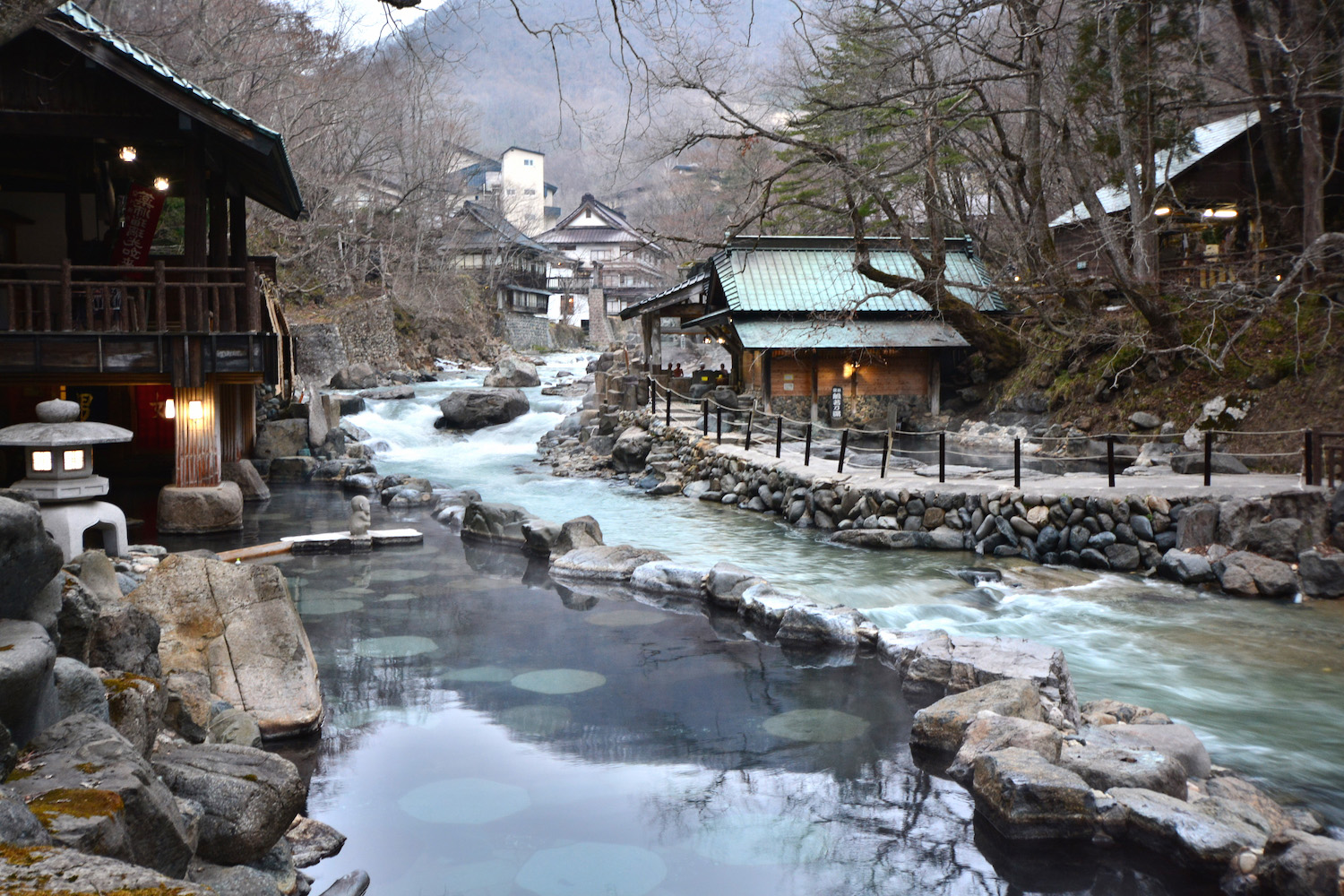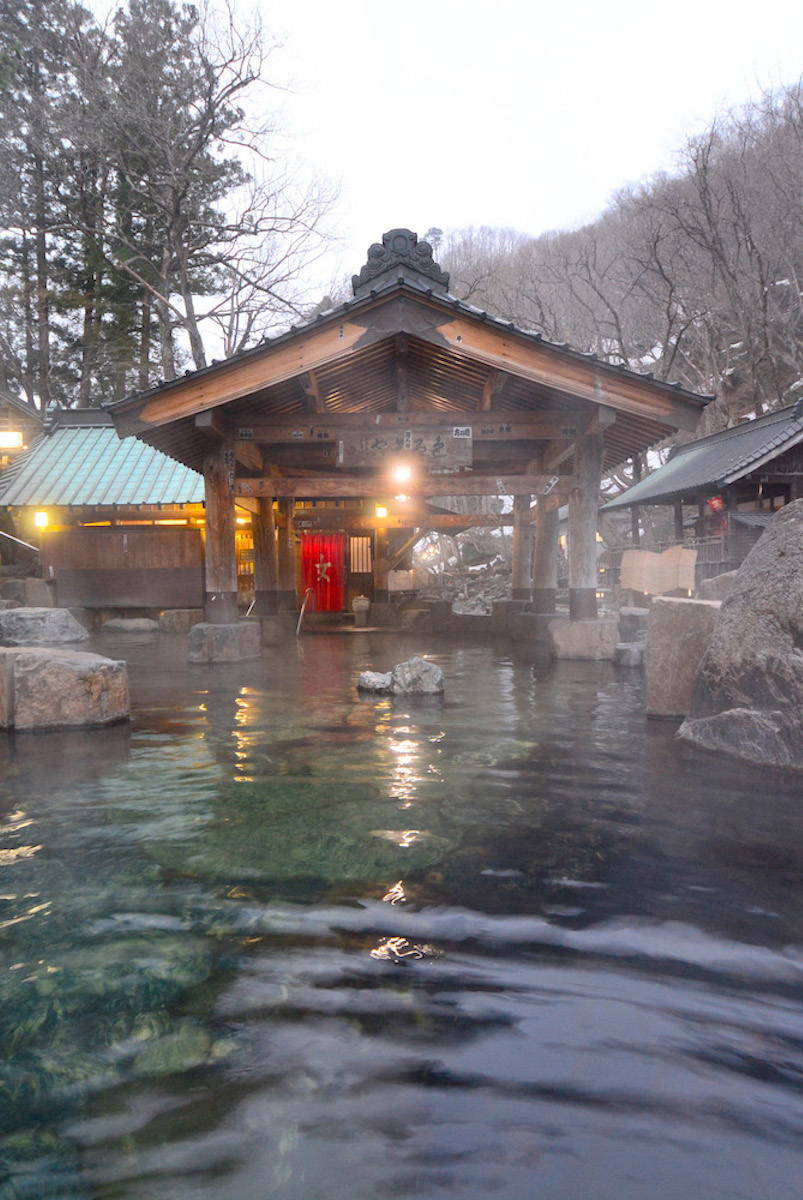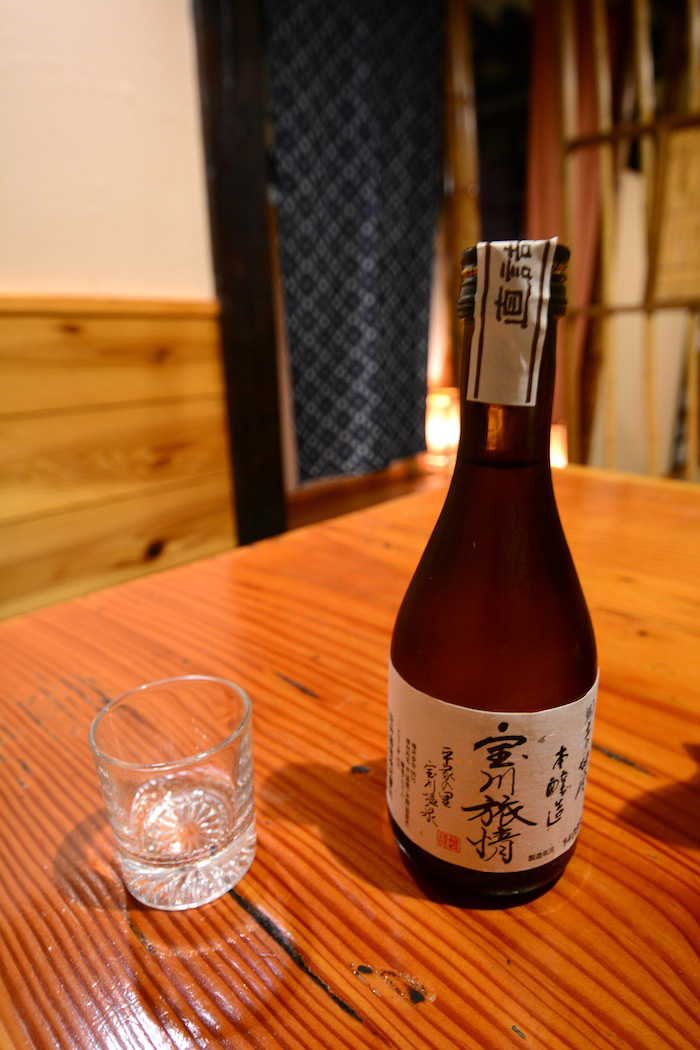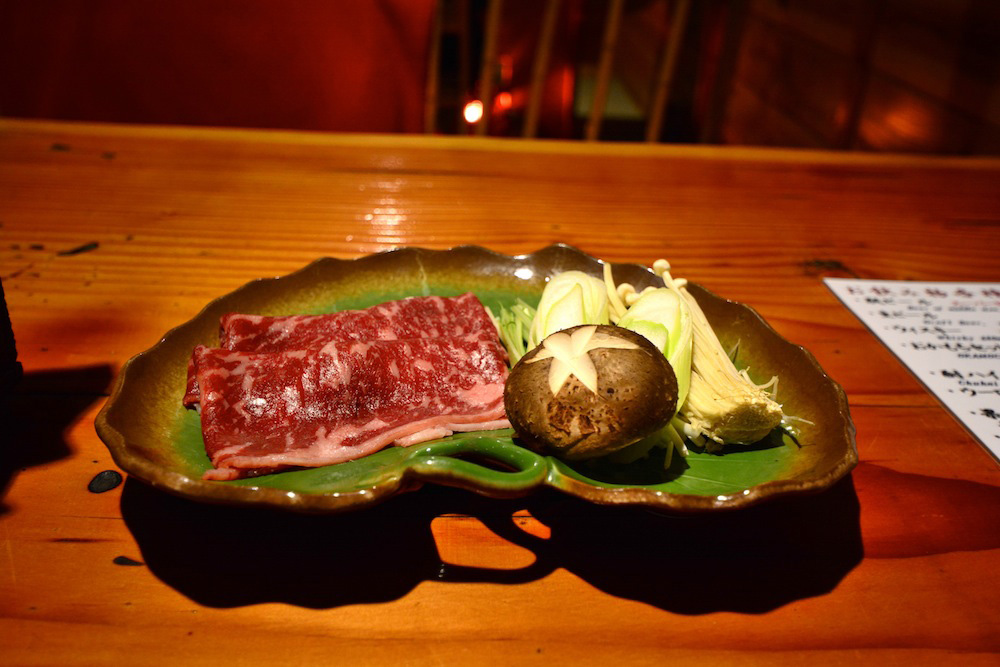 The Onsen
The onsen at Takaragawa very much deserves its reputation as the best onsen in Japan. Or, I should say, their: Four outdoor onsen are available here, three co-ed and one for women only. Regardless of which onsen you choose, or how many nude Japanese woman or men accompany you, all feature relaxing stone bottoms and walls, traditional Japanese statues and wooden awnings to shield you from the rain and snow that fall here much of the year.
Yes, you heard me right: It's cold here most of the year. Right now, in late April, it hovers around 12-13ºC during the day. There are no leaves on the trees; there's still plenty of snow on the ground. It might sound crazy that a sun worshipper like me would even consider coming here, but there's something about your body being submerged in scalding hot water that makes Jack Frost's nose-nipping slightly more tolerable.
Another great thing about the onsen here at Takaragawa is that it's open 24 hours, which means that if you're a night owl or an early bird, you can essentially enjoy a private onsen in Japan while everyone else is sleeping. Many onsen in Japan have short operating hours, which means that…well, let's just say I hope you don't mind being naked with dozens of elderly Japanese people. Not saying I do, but privacy is nice!
The Food
Speaking of privacy, let's talk about the dining situation at Takaragawa, shall we? In spite of its modest price (for a Japanese onsen spa in the mountains, mind you – it's still expensive for the typical backpacker budget), Takaragawa affords guests some incredible luxuries, such as private dining rooms and microbrewed sake. This, of course, says nothing about the fantastic food at the best onsen in Japan.
Although I spent just a couple nights at Takaragawa, I felt like I took a graduate-level course in Japanese cuisine, whether I was enjoying crispy seafood tempura with green tea salt, preparing shabu-shabu and grilled fish right at my table or enjoying cold dishes like pickled umeboshi plum and, of course, sashimi, all served kaiseki style in a private dining room.
How to Get to Takaragawa Onsen
Even if you don't end up agreeing with me that Takaragawa Onsen is the best onsen in Japan, it's undoubtedly the best onsen near Tokyo. And it is very near Tokyo, to the extent that I often recommend it as a last stop on the custom Japan itineraries I plan for travelers—many head straight from Takaragawa to Haneda or Narita airports.
From Tokyo Station, you'll want to ride a Shinkansen MaxTanigawa northward to Jomo-Kogen, where shuttle buses to Takaragawa Onsen (you'll need to reserve your spot at the time of booking) depart a couple of times per day. Depending on the location of your hotel in Tokyo, door-to-door travel time should be under three hours.
The Bottom Line
When I fly back to United States tomorrow, it will be with a very heavy heart. Japan is a spectacular country in every sense of the word, a theme that will carry through in the rest of the articles I post over the next couple weeks. But I have to say: Staying at what might well be the best onsen in Japan softened the blow of leaving the Land of the Rising Sun ever so slightly.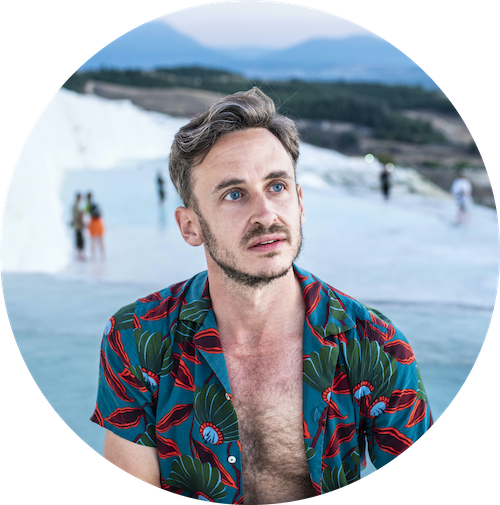 informs, inspires, entertains and empowers travelers like you. My name is Robert and I'm happy you're here!