I traveled to Thailand during what was, at the time, the height of the chaos surrounding Yingluck Shinawatra's now-deposed government, so I had a feeling that the international press was creating needless hype around the most recent escalation of these events – a coup d'état, in case you've been living under a rock.
Conversations with Thai friends, business associates and even readers traveling in the Kingdom have confirmed this: Thailand is not even a bit dangerous right now, even (in most cases) if you spend 24 hours per day at protest sites.
Yet the continuation of this situation – or, more specifically, the continuation of the media frenzy surrounding it – has me scared. Not of visiting Thailand and not for my friends who live and travel there, but about something much, much bigger.
Character Assassination
You see – and anyone who has ever been to Thailand will corroborate this – Thai people are some of the kindest, calmest, most rational people I have ever met. I have literally freaked the fuck out in an extremely professional setting (my laptop died on the first day of a press trip to Thailand, literally five minutes before my car to the middle of nowhere pulled up) and everyone around me was the picture of composure. Not a voice, let alone an eyebrow, was raised.
And yet the entire media, from mainstream outlets like CNN and the BBC, to channels like Al-Jazeera and Russia Today, whose journalists I usually laud for their more 360º perspective on events, have tried to the cast whole ordeal as transformative not only to the political zeitgeist in Thailand, but to the very character of the Thai people, as if the few, freak gunshots and bombs going off the past several months (I would wager, although I'm not sure, there are more in the United States in a single day) have altered the average Thai person such that it is no longer safe to travel to Thailand.
The Death of Thai Tourism?
Although I'm certain media reports have already had, and will continue to have an impact on Thailand's tourist numbers (which surged to more than 26 million in 2013) the fact remains that tourism constitutes only seven per cent of Thailand's economy and even a complete disappearance of the sector won't wreak the same kind of economic hardship it did following outbursts of violence and calamity in, say, Bali or Egypt.
At least, not in the short term.
What I fear will happen if the situation is not resolved shortly (which is to say to an extent that would make it disinteresting to the fear-mongering media) is that the image foreigners have of Thailand and the Thai people will become increasingly based on falsehoods and perhaps, eventually, lead to a general fear of the Kingdom, visiting and doing business there.
Why You Should Still Visit Thailand
Although I doubt Thailand could ever achieve the international pariah status of Myanmar, a nation I visited four years ago (before it officially "opened") and discovered that basically everything I'd previously heard about it was false, the country also known as Burma represents a lower limit of the bleak future I fear for Thailand if this false narrative continues.
As I told Alex, a young man from San Francisco whose Thailand trip I recently planned in a travel coaching session, the only way to beat the media at their game is to go for yourself and to do your own reporting. If you're curious as to whether Thailand is safe and are thinking of your own trip there, I offer you the same advice: Go to Thailand, see it for yourself and tell me how scared you are when you come back.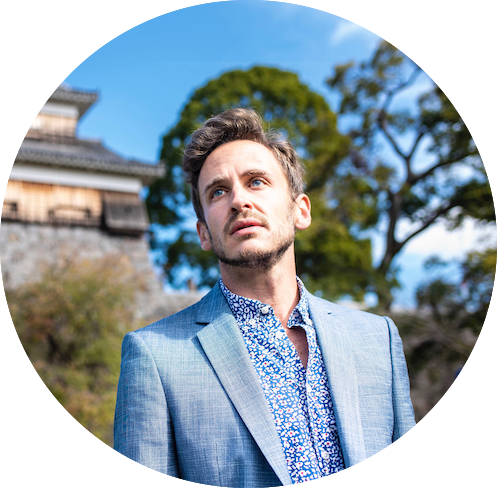 informs, inspires, entertains and empowers travelers like you. My name is Robert and I'm happy you're here!