In the world of fast pace life and constant pressures, slowing down is just what we need to get back the energy and hit the reset button. So I left my daily hell for the quiet sanctuary of a Bali all inclusive luxury resort.
Nusa Dua is a calm and relaxing part of southern Bali. A home to numerous resorts which sell leisure and tranquility, it is soaked in lush vegetation of tropical jungle. It's just 30 minutes away from the airport, yet as soon as you enter the enclave the world seems far away. Here I find my destination, Samabe Bali Suites and Villas.
What a view!
Sitting on a cliff, the resort presents a magnificent view of the Indian Ocean. I am mesmerized by the uninterrupted panorama from my suite's balcony, it feels like I'm almost right above the water. The suite is modern, stylish and spacious, yet warm and cozy, very inviting. Listening to the waves, breathing in the fresh sea air, I could just stay in my room, it's so calming. Oh what a view! I can even enjoy it from my bath tub! And here's something I haven't come across before, a telescope in the room. I guess I'll be doing some star gazing in the evening.
Heaven of relaxation and sense of kindness
Imagine walking on a beach in the morning just as the sun appears on the horizon, soft white sand beneath your feet, gentle sound of waves rolling onto the shore and in the distance calming song of a prayer coming from a Balinese temple. This quiet sanctuary is a paradise for people seeking privacy and serenity.
I love laying on a sun bed by the pool and getting a nice foot massage; it's so relaxing. But you can enjoy many other R&R activities here. Samabe offers free yoga class for all guests as well as the use of their gym. You can enjoy many watersports, like kayaking, snorkeling or windsurfing; I think I might have a little spin on a catamaran later. A treatment at the resort's spa will revitalize your body and soul.
Breakfast here is flexible, you can have it at anytime of the day. You can sleep as long as you wish and don't need to rush in the morning before it's stopped being served. And you don't have to stay in the restaurant, but you can also have it in your room or by the pool, literally anywhere within the resort.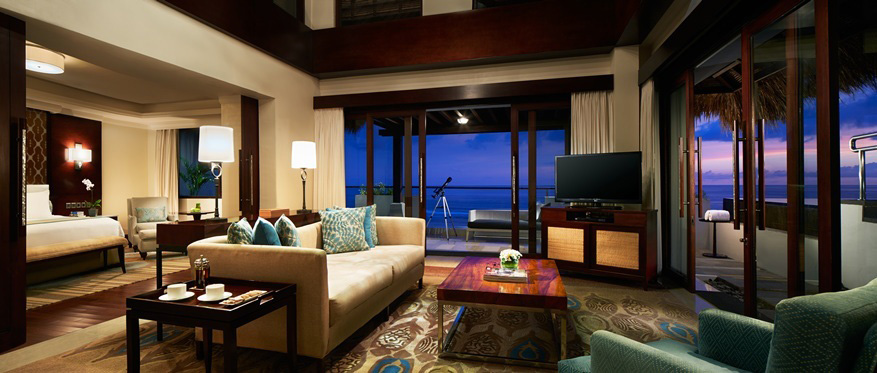 All-inclusive benefits
As you may imagine, I love to explore all the different places and experience the culture on my own accord, just pick up my back pack and go where my feet take me. But for those of you who prefer to get things more organized, Samabe offers a number of tours and attractions. Many activities come as a part of the all-inclusive package they call "Unlimited Privileges", which also covers you meals and drinks 24 hours per day, as well as free flow of alcoholic drinks from 5pm to midnight. Not that I'm advocating heavy drinking, but we all like to enjoy some good times and this package does represent a great value for money, especially if you're travelling with some friends and like to have a few drinks in the evening without a surprise bill at the end of your holiday.
I'll miss Bali and I'll miss Samabe. It's a perfect place to take a break and recharge batteries. And I'll miss that amazing view too. Check it out for yourself.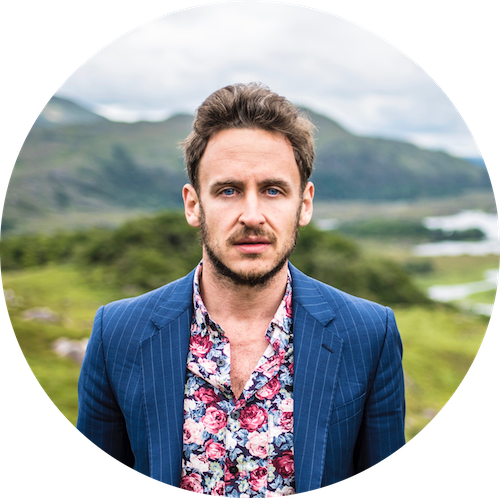 informs, inspires, entertains and empowers travelers like you. My name is Robert and I'm happy you're here!