I began my journey to Azerbaijan with mixed emotions. On one hand, I felt energized and exhilarated by the time I'd spent in Georgia. Tbilisi proved as worthy a destination as most places I'd been in mainland Europe, while Kazbegi allowed me to have the experience someone at my income level never could in more exclusive mountain ranges around the world.
On the other hand, I wasn't really headed to Azerbaijan—I was just headed to Baku, on account of both poor infrastructure in the Caucasus and my failure to admit just how poor it was as I planned my over-ambitious trip. No Qax, no Sheki, just two days in Baku, which to be fair would prove to be one of the most interesting places I'd ever visited.
Where to Stay in Baku
Another thing that deflated my excitement about visiting Azerbaijan was its anticipated cost. To be sure, if you're wondering "is Baku expensive or not?", you needn't look further than prices of accommodation in Baku. While they've gone down since my visit—there are now plenty of hostels in Baku, including the fantastic Freedom Hostel—hotels in Baku will generally run you prices commensurate with mainland Europe, from simple properties like Two Seasons Boutique Hotel Baku to legitimately five-star ones such as Winter Park Hotel Baku. Two days in Baku cost me as much as a week in Georgia—and I can't lie that accommodations costs were a big part of why.
Day One: Of Flames and Maidens
It didn't take a lot of Baku travel advice for me to realize that the city's Flame Towers should be a top priority during my 48 hours in the city. I traveled on an overnight train, however, which meant that I arrived early in the morning. After checking in to my hotel, I thus headed straight toward a Baku tower less-dependent on lighting to look amazing: Maiden Tower, a 12th-century monument that's the de-facto entrance to Baku's Old City.
Other highlights during my first of two days in Baku included a lunchtime stroll through Baku Seaside Park (a.k.a. The Boulevard) and a pre-sunset walk along the Caspian Sea, which eventually led me back to the aforementioned Flame Tower. They looked incredibly beautiful at night, surreal even, in spite of the fact that they're not so tall (about 200m or 600′), much shorter than the now-canceled Azerbaijan Tower.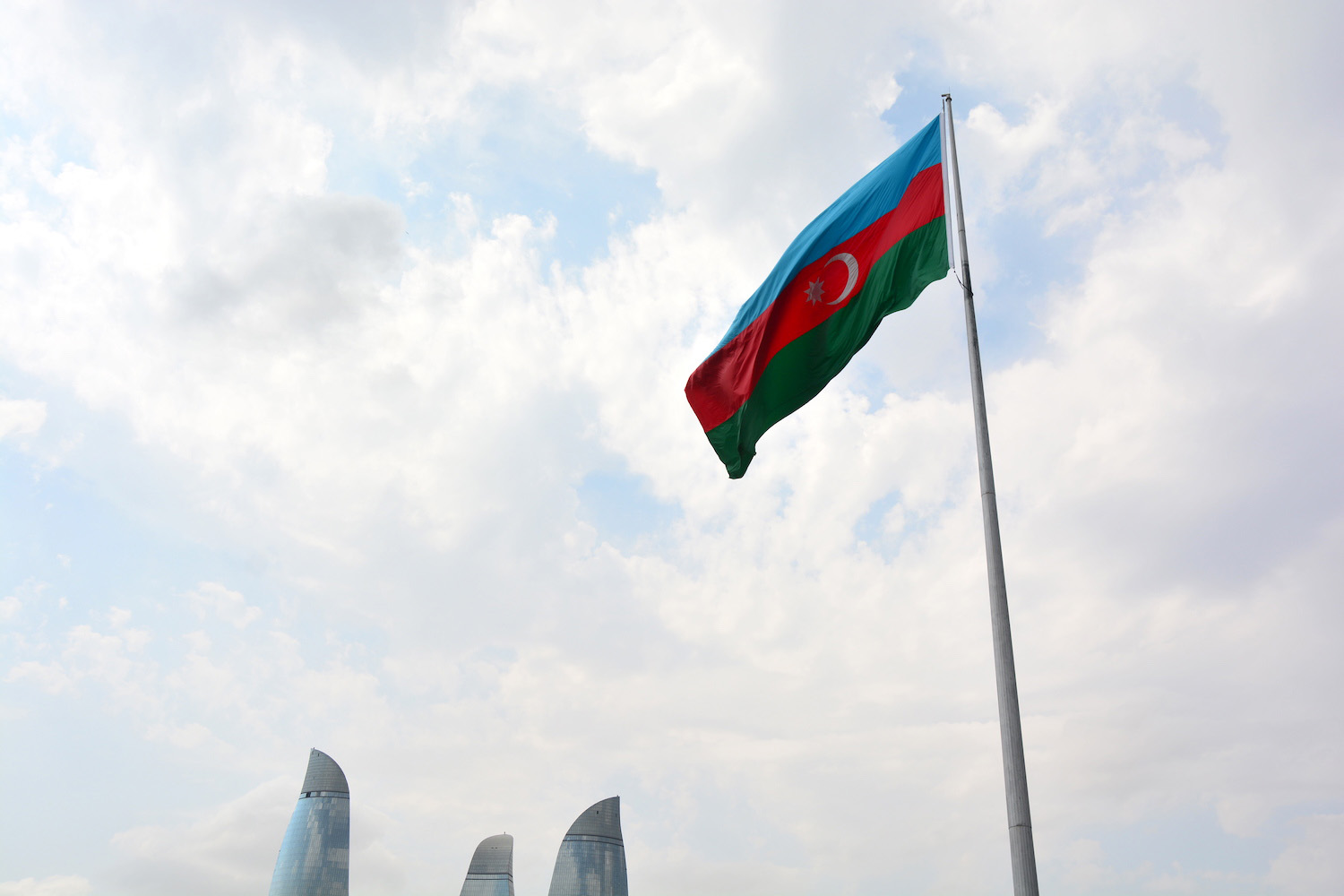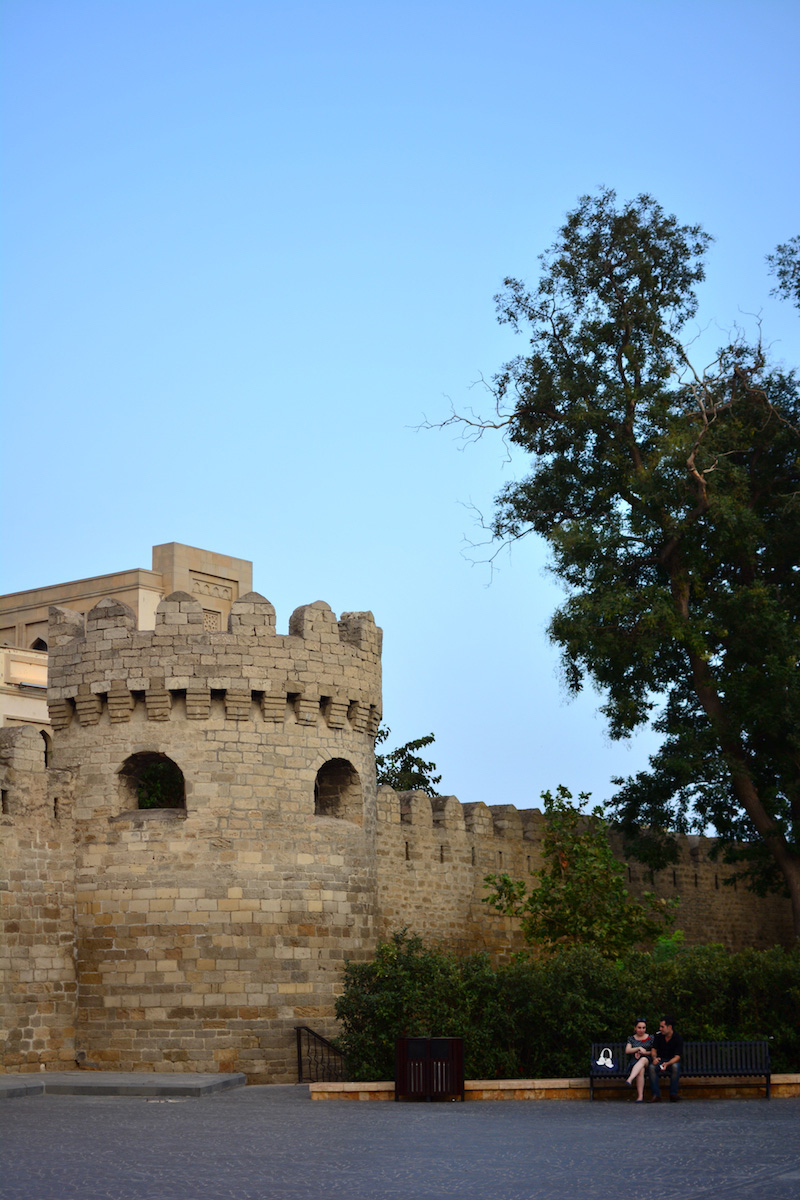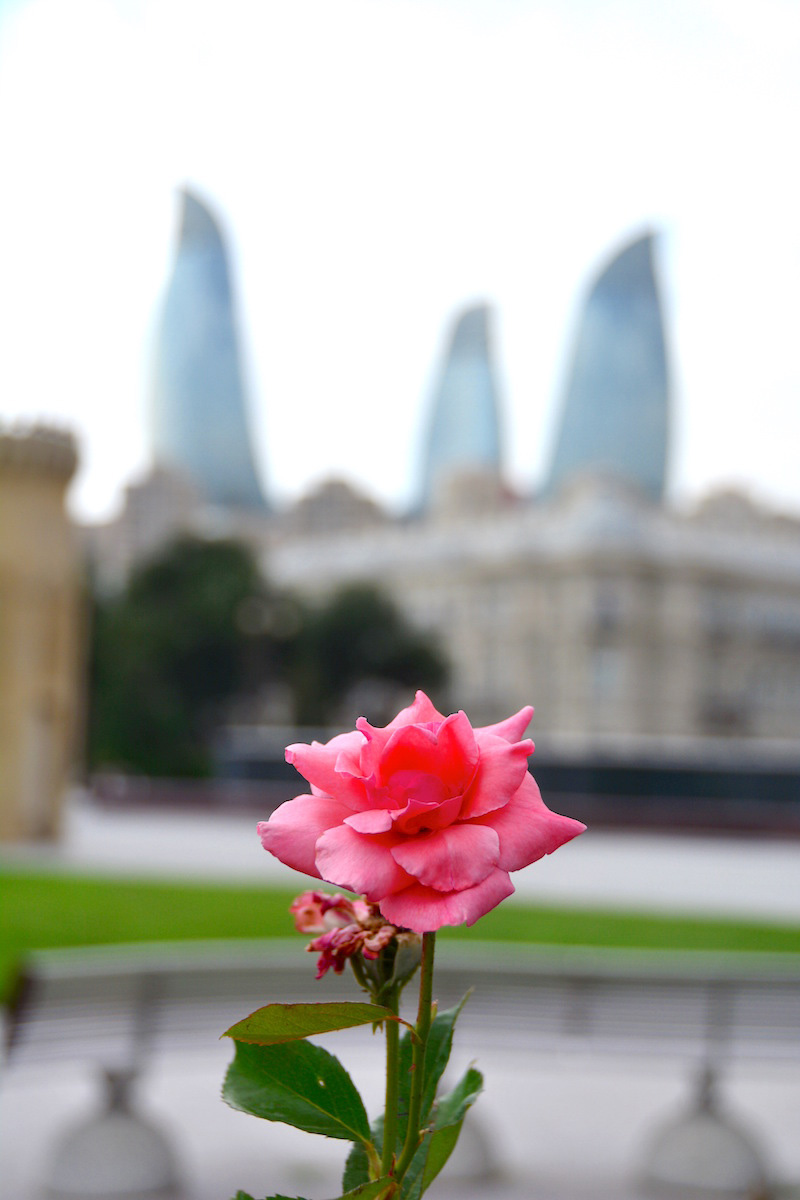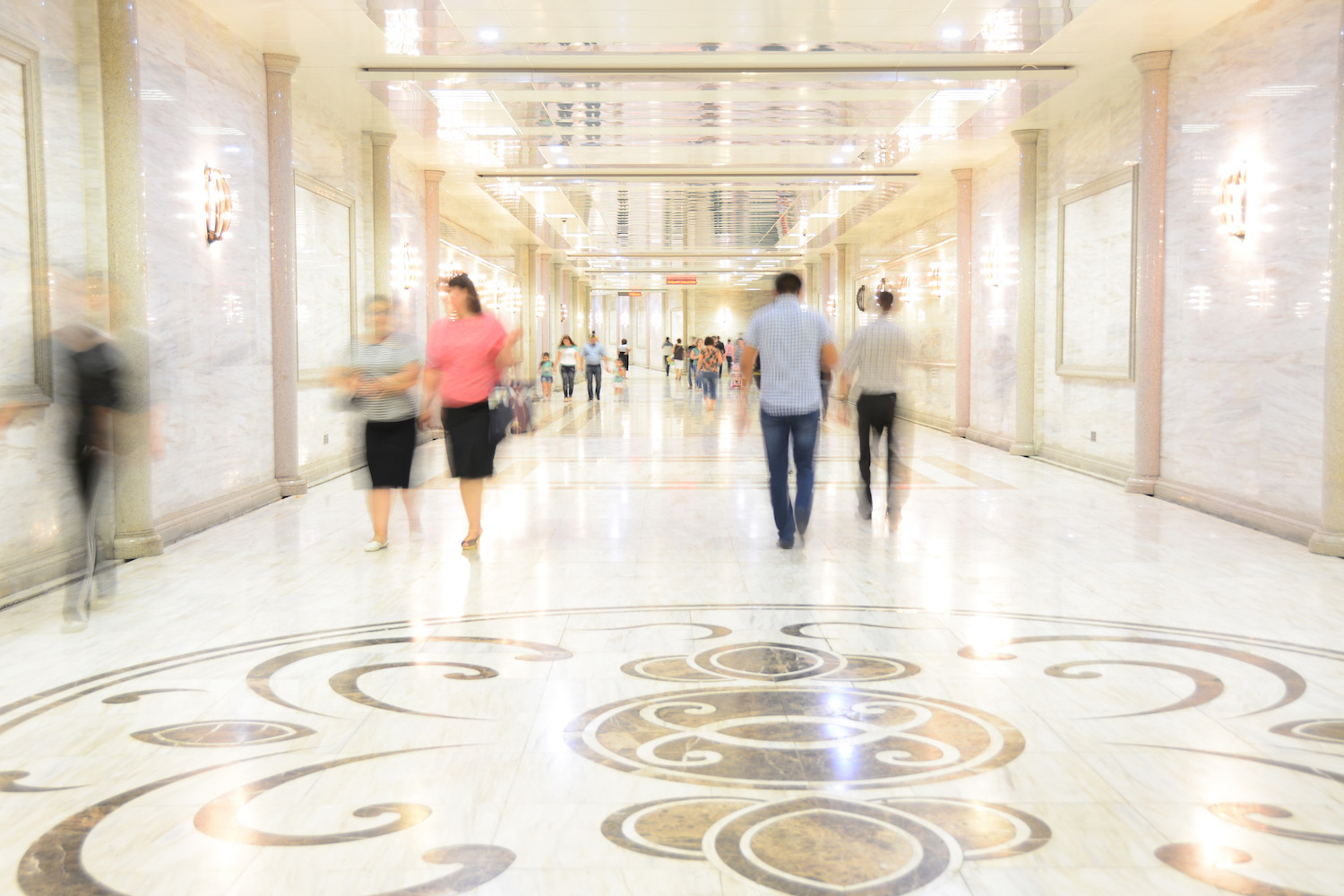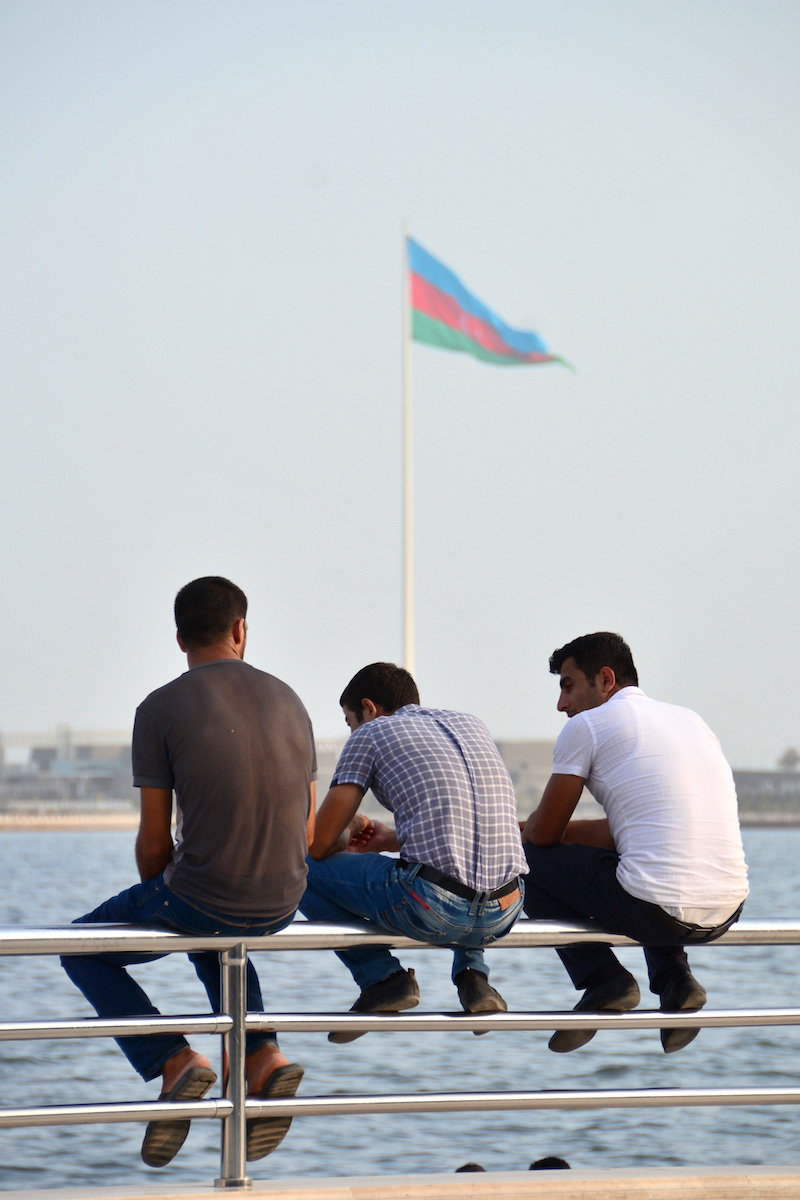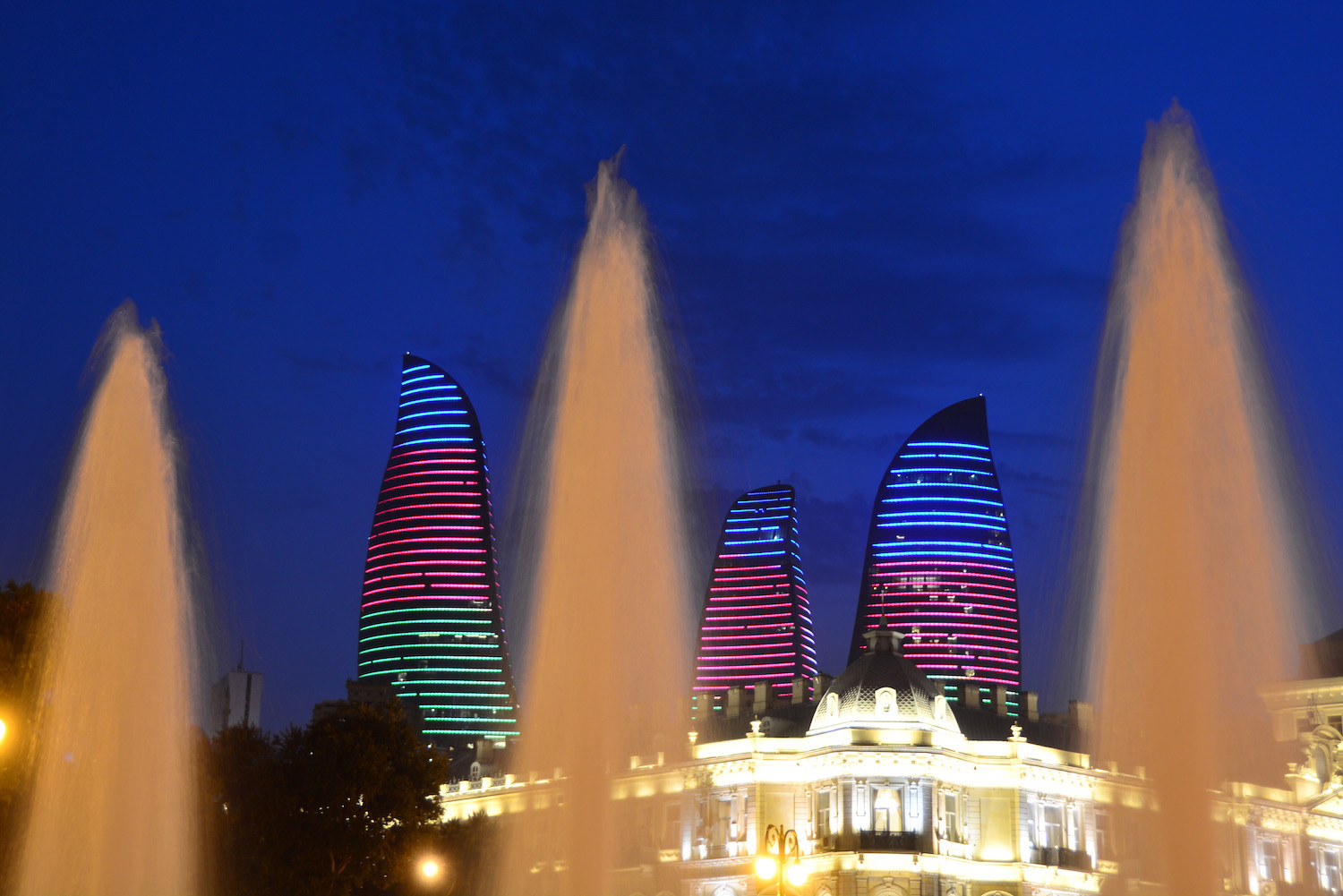 Dat Two: Looking for a Savior
As you explore Baku, one thing you're certain to hear about Azerbaijan's capital is that much of it has been re-constructed with tourists in mind, from the Old Town I described above, to the picturesque Baku Fortress Wall, to some of the important places of worship you find inside it. With this being said, Juma Mosque is a beautiful place to visit on your second of two days in Baku.
I also recommend a visit to the Hindu/Zoroastrian Ateshgah of Baku, which is not to say Baku is only as spiritual as its holy sites—quite the opposite, in fact. One of my favorite things about Baku, and indeed one of my biggest surprises, was how much certain parts of it reminded me of Paris, a likeness that's also rumored to have been engineered after the fact.
Azerbaijan—and the Caucasus—Beyond Baku
This article makes it pretty clear how many days in Baku I think you should spend—the answer is two—but what about the rest of Azerbaijan? Had my Caucasus trip gone as planned, I would have spent a night each in the cities of Qax and Sheki (which I mentioned in the introduction to this sample Baku itinerary) in addition to my two days in Baku. Depending on how flexible and long your own Caucasus itinerary is, I think this is a pretty good place to start from as you plan.
The Bottom Line
I can't really speak about Azerbaijan as a whole, but Baku is an interesting city to visit, at least if you're going to be in the Caucasus anyway. Spend your first day exploring the area between the city's most famous towers—Maiden and Flame—and the second of your two days in Baku dissecting the diverse spirituality that will make you want to see more of Azerbaijan. I certainly wish I'd stayed there instead of continuing on to Armenia, which you can read more about here.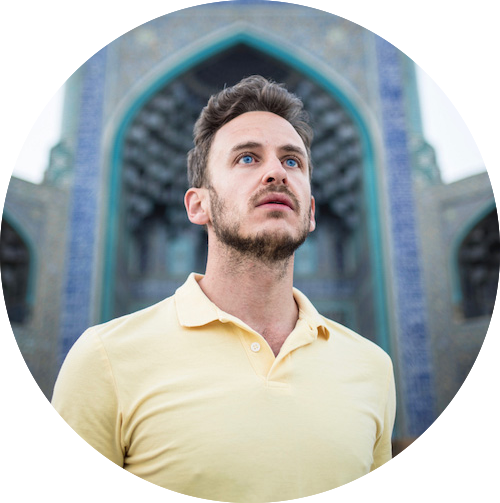 informs, inspires, entertains and empowers travelers like you. My name is Robert and I'm happy you're here!