When I stepped off the plane in Rovaniemi, Finland last Monday, I'd been in transit nearly 24 hours, en route to a piece of remote arctic land that apparently belonged to me. The completion of my journey – and the veracity of my property ownership –  hinged on whether or not a man whose existence I'd learned of only a few days before would be waiting for me inside the airport.
I should've been apprehensive but frankly, I didn't have time.
Not two seconds after I walked off the tarmac and into the tiny terminal building, I was shaking hands with Antti, a tall, blond Finn I whom I had only previously met in the pixellated, two-dimensional world of Skype. By the time two minutes had passed, we were chatting like old friends and speeding into the red- and yellow-flecked evergreen forests north of the Arctic Circle. And by the time two hours had passed, we'd arrived at a tiny cabin that was quite literally in the middle of nowhere.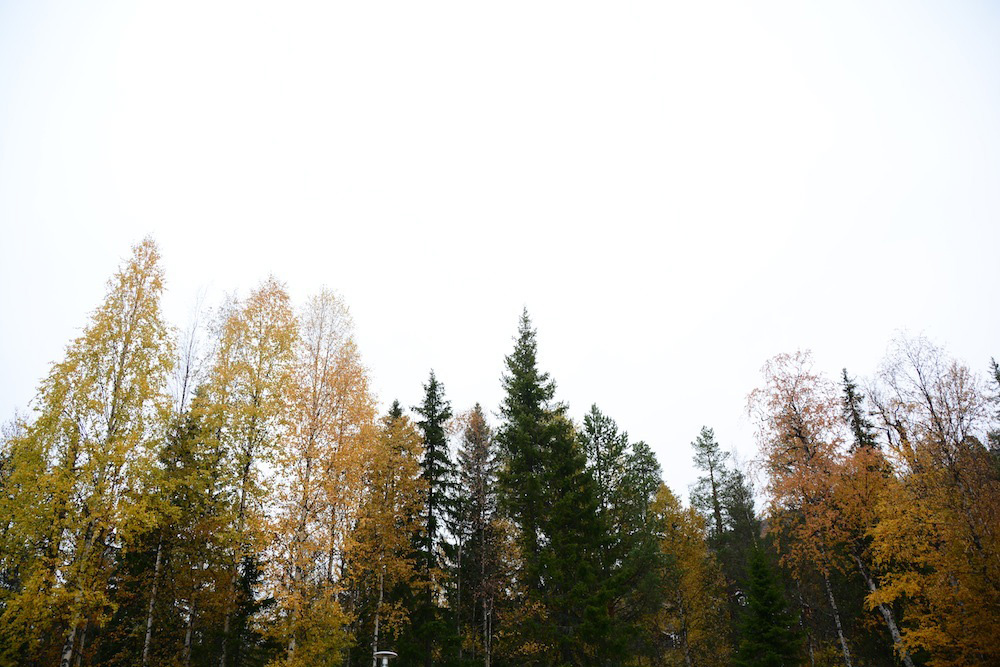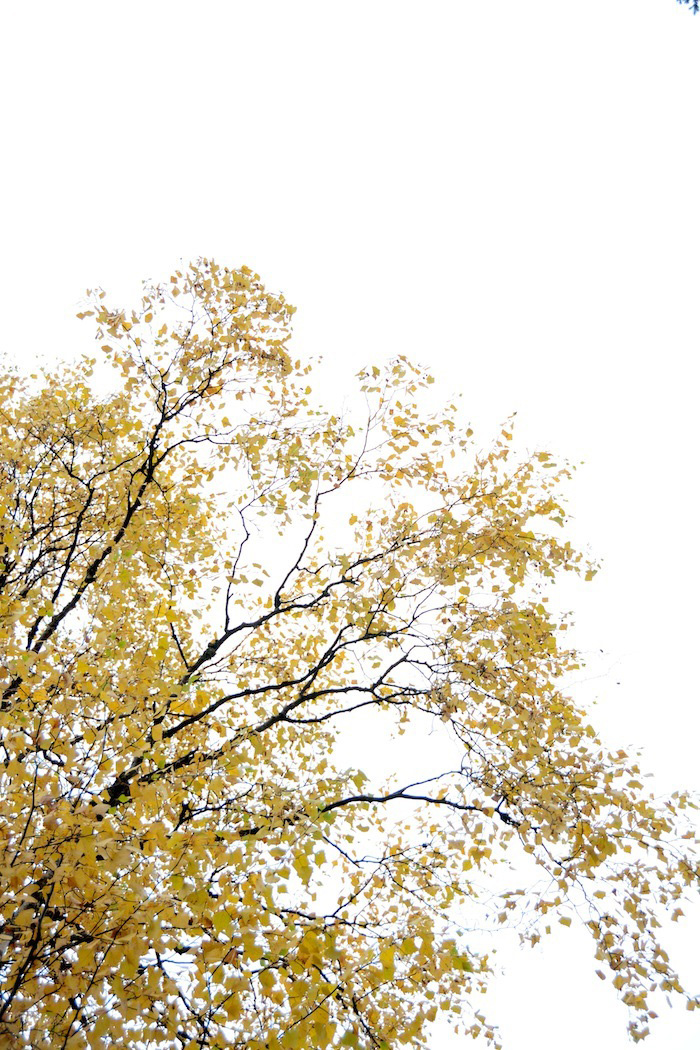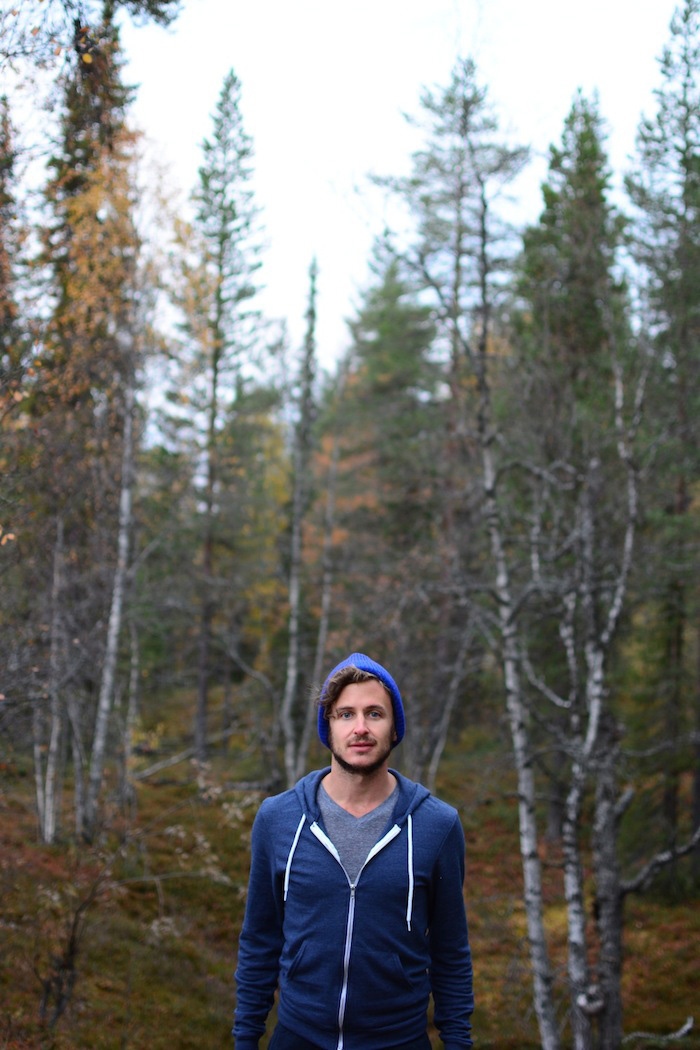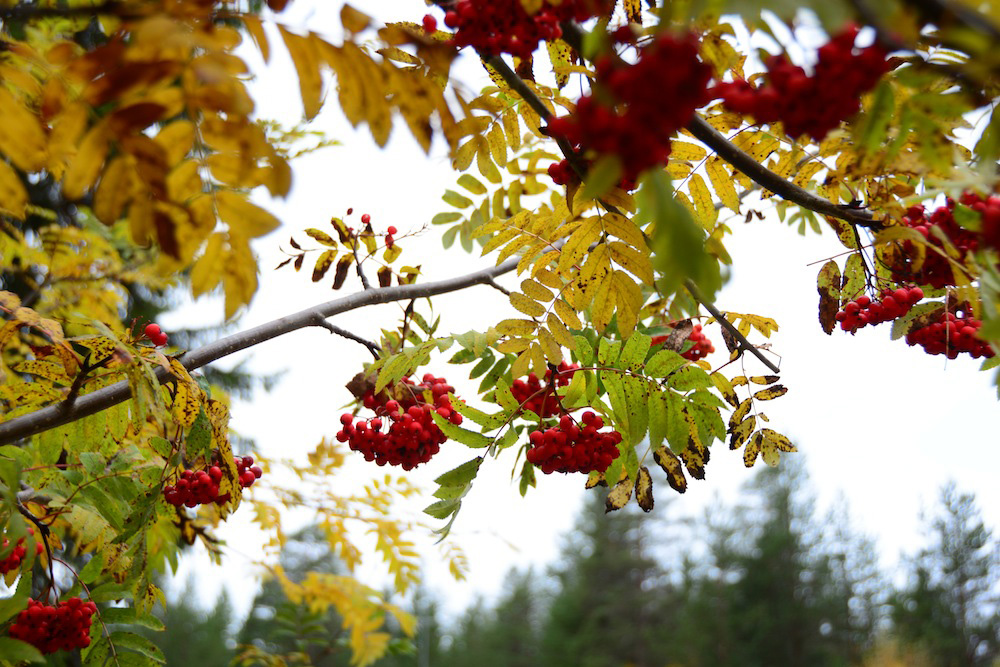 "They are really proud of their remoteness," Antti said, referring to the village of Salla, whose official slogan is, well, "In the Middle of Nowhere."
I opened the door and peered out into the nothingness that surrounded us on all sides. "So, what is the plan for the next few days?"
Antti laughed. "Well, the first thing you should know is that there is never really a plan up here in Salla. But the idea is that tomorrow, we'll spend the day – and night – on your land. Wednesday, we'll hike up to the top of that fell you see in the distance, then sleep in a cabin in Tuohenlusikka Reindeer Park. Thursday, we'll explore the Tuntsa Wilderness Area, near the Russian border, and Friday, you fly back to Helsinki.
"But let's not think about that for now," he said, and sat down on the sofa in the impossible cozy cottage. "The main priority of this trip is that you enjoy yourself."
My Own Piece of Dream Land
As I mentioned in last week's post, the company who can help you buy your very own piece of land in Finland is called Unelmaa, a Finnish word that translates to "dream land." And with every step Antti and I trekked into the forest toward my own piece of this land, the more I felt like I was actually living in a dream.
I was eager to traipse through the surrounding wilderness, but the first order of business upon arriving at the plot of land I selected was setting up camp – something I have never done before, I'm embarrassed to admit. The good news is that in addition to Antti, who would prove himself to be a remarkable outdoorsman over the course of our time together, I was assisted by Heli and Paola from the Salla Tourism Office.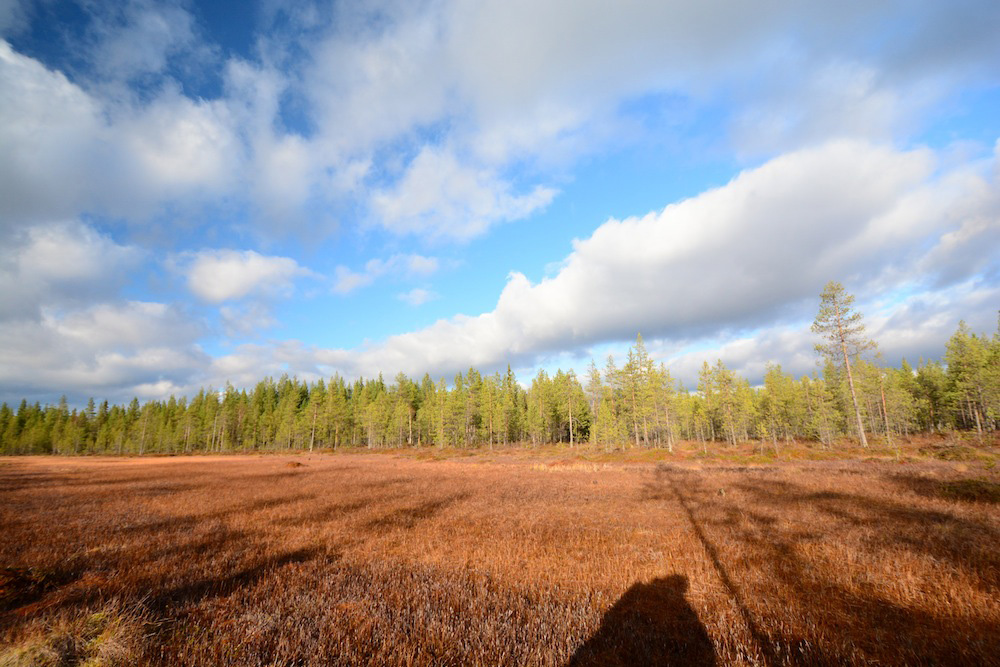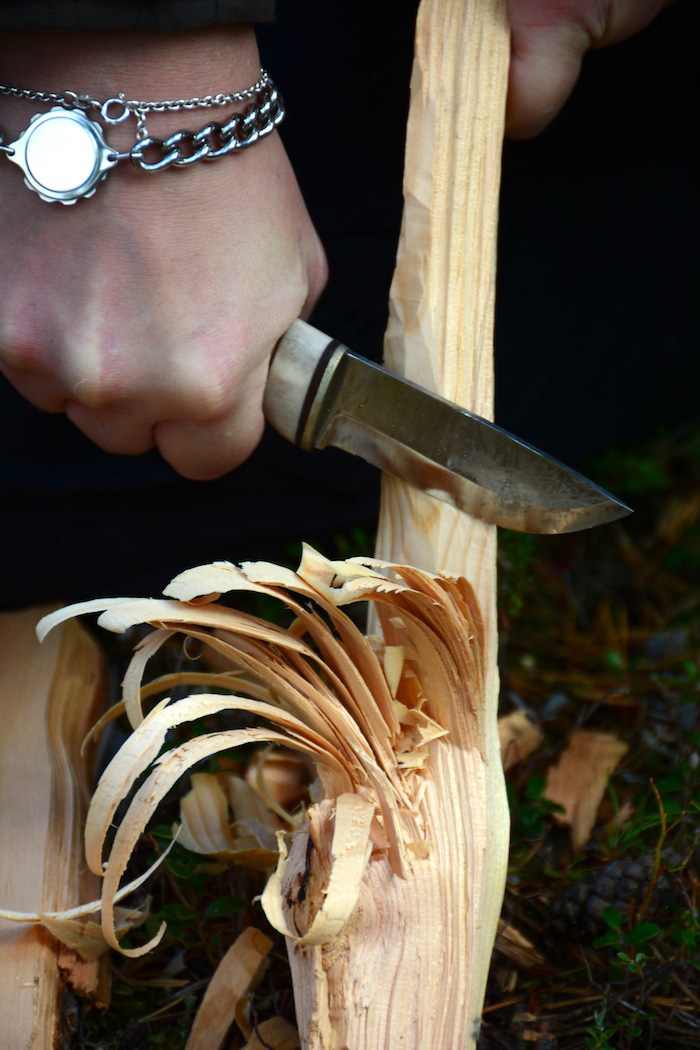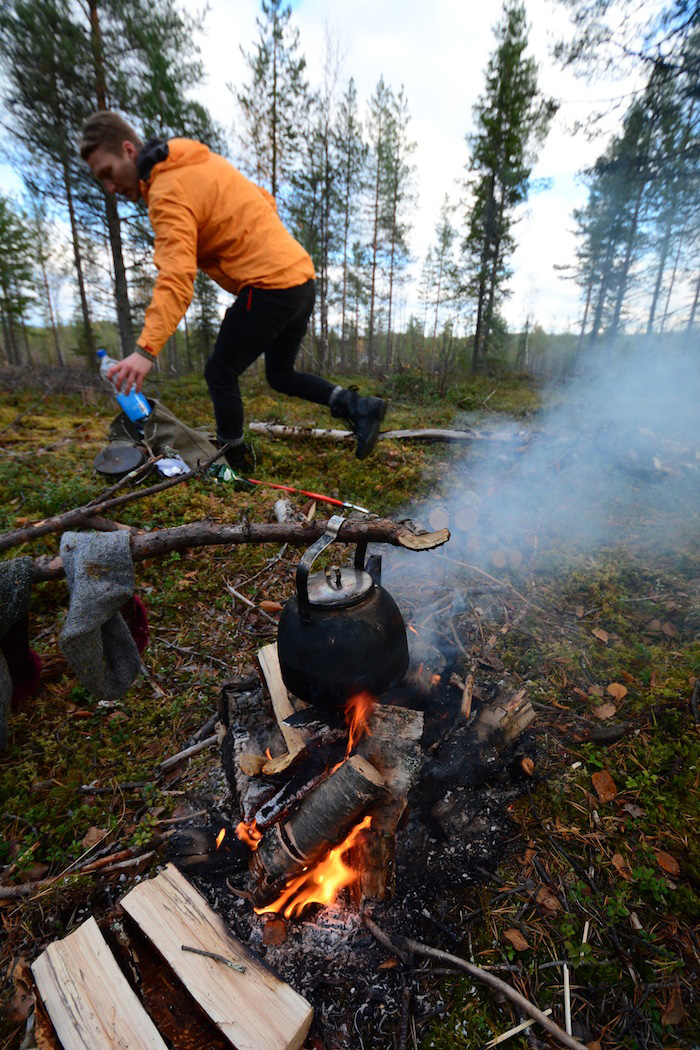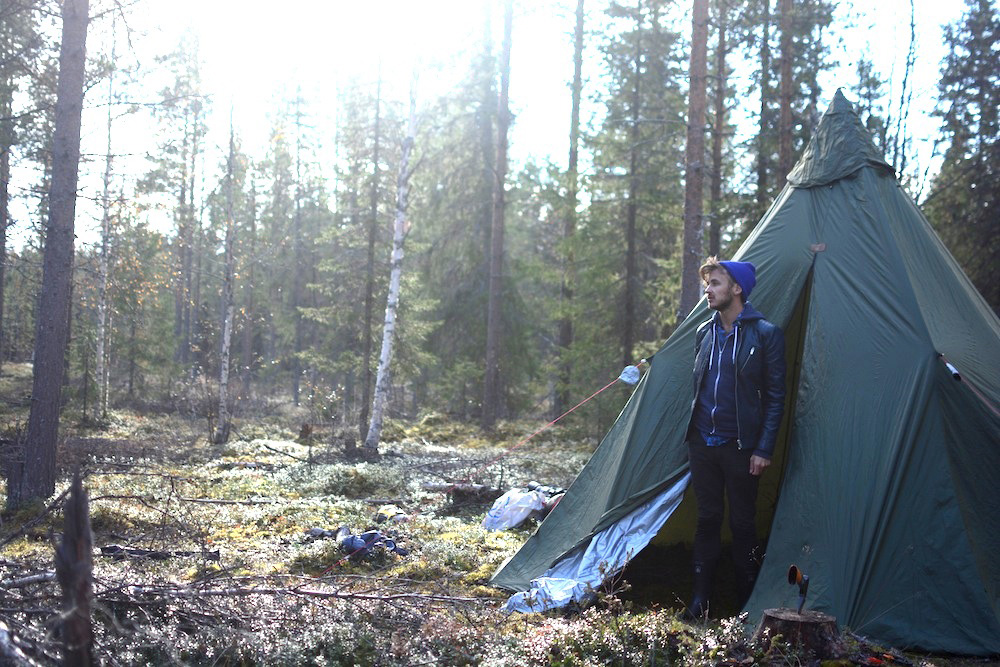 After working together with Heli to set up the place where Antti and I would be sleeping (a teepee-like dwelling called a "Kota"), I watched in amazement as the unassuming Paola used an ax, saw and knife to transform a large tree trunk into a campfire in under 15 minutes. I obviously assisted in the effort, chopping a few pieces of wood with the ax and using Heli's knife to make some of the smaller slivers into fire starters, but overall I would've been lost without the kind assistance of these sweet women.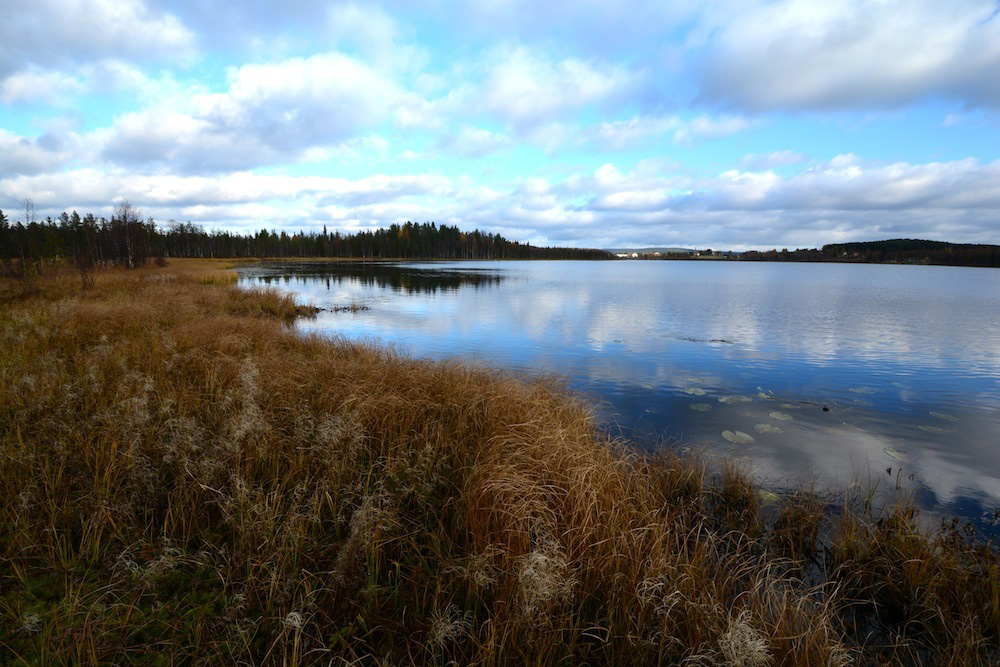 With the camp set up, Antti and I said goodbye to Heli and Paola, then set out with our cameras to begin exploring the exquisite scenery around us. I felt impossibly serene as we made our way through the vast evergreen forest toward the mirrored lake in the distance. The dim autumn sun gave the very air itself a glow, to say nothing of how delicious the crisp temperatures made the blueberries, cranberries and lingonberries we foraged from the mossy forest floor taste.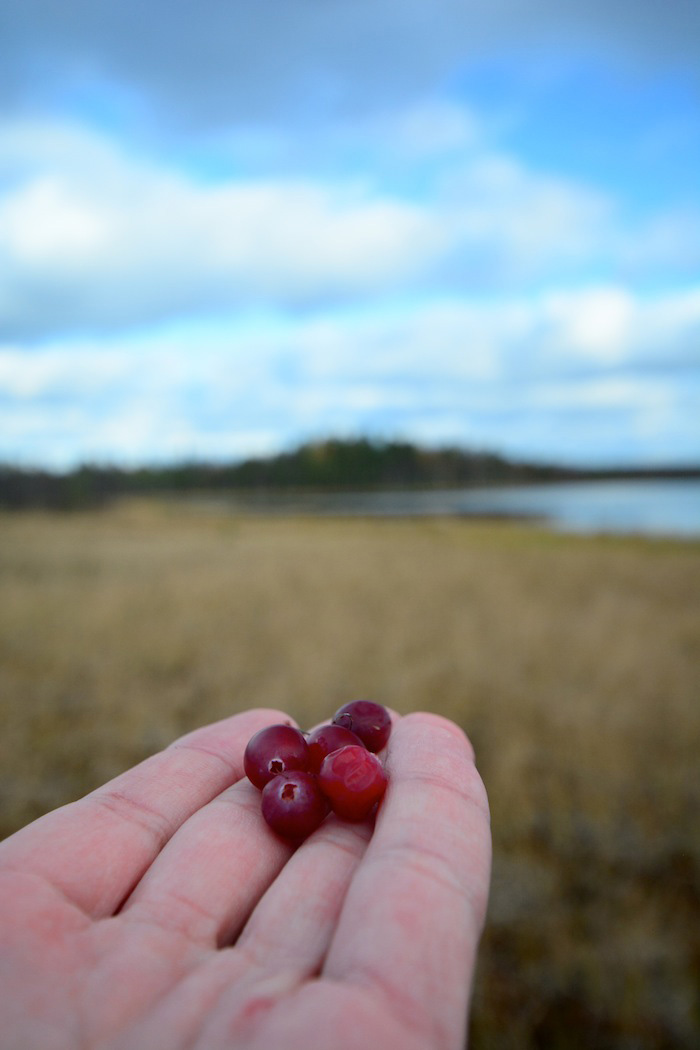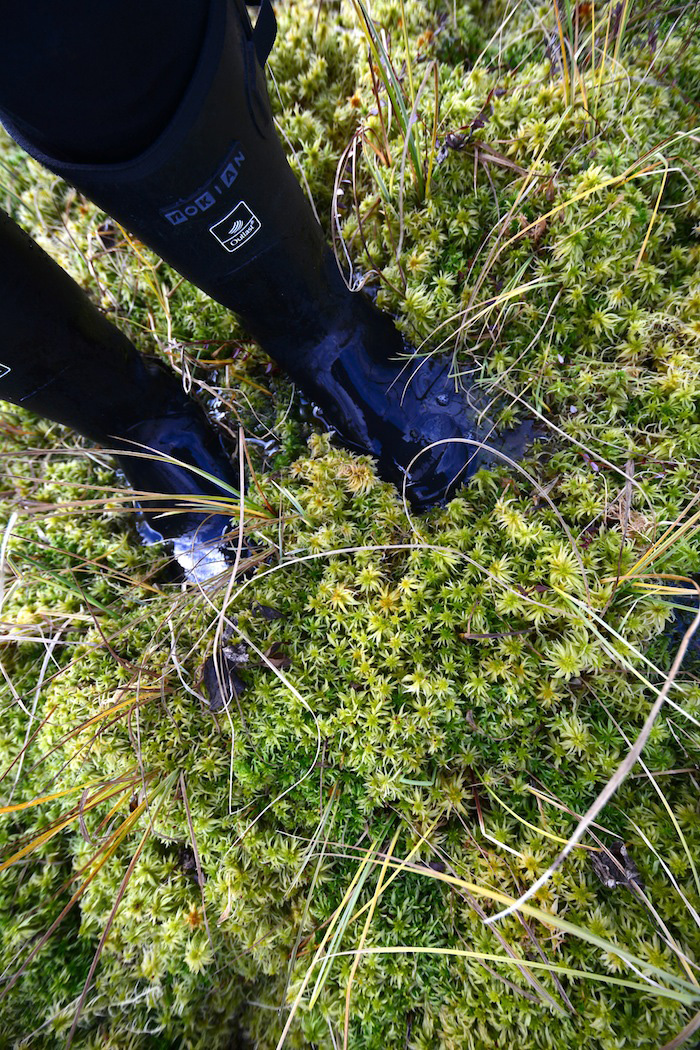 "Do you notice how the ground squishes under you like a sponge when you walk?" Antti asked, stepping down forcefully into the lichens beneath his feet as he spoke.
I nodded, and wondered exactly why he'd framed his question as he did.
"It's because we are actually on a swamp," he continued, "but don't worry – the ground is solid. Mostly."
"Mostly" would end up being the operative word: About an hour into our exploration, I stepped onto the wrong piece of swamp and fell so far into it that my knee-high boots were submerged. It wasn't anything serious, of course, especially since Antti so immediately hoisted me out of the water, but it did make me thankful we had such a good fire going. After hanging my pants on a stick above it to dry, I sat down in front of the orange flames and slowly warmed myself as we waited for night to set in.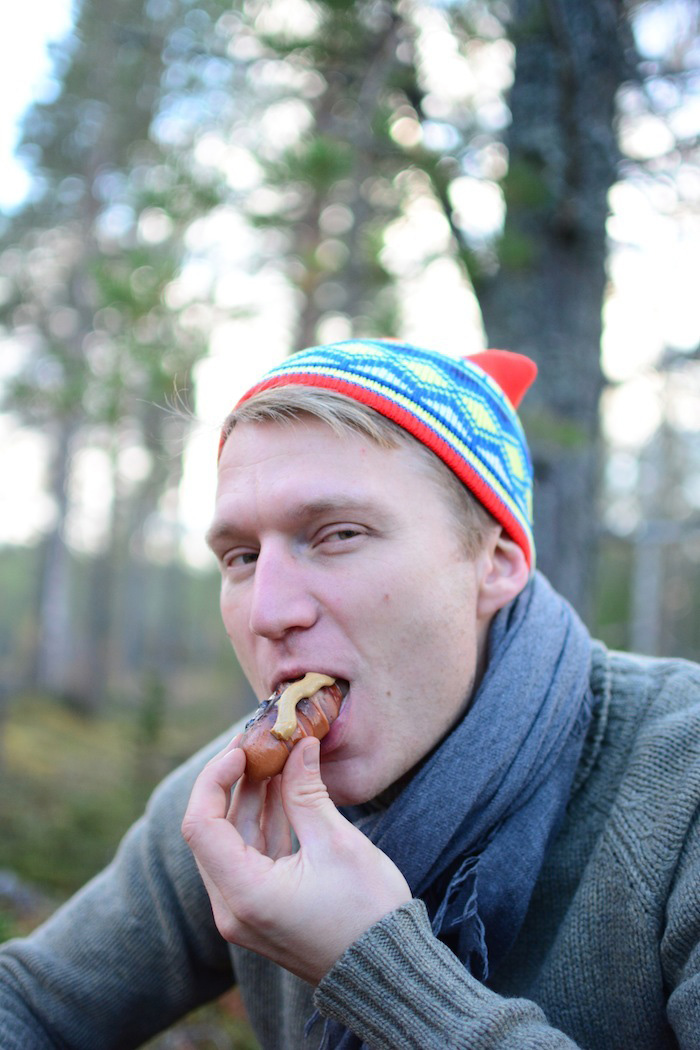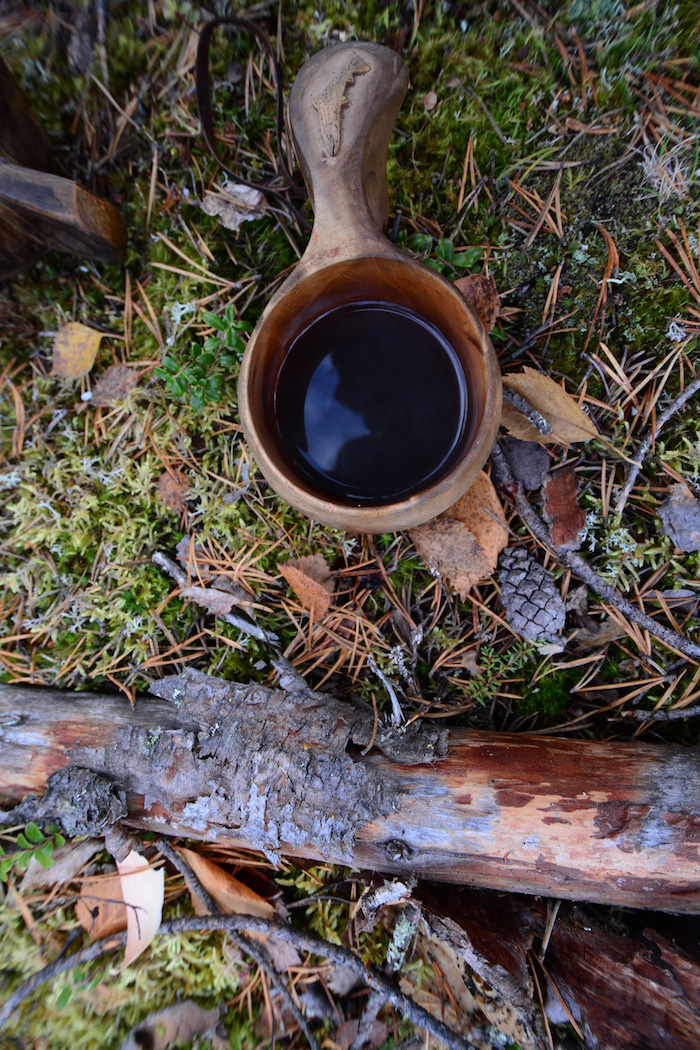 It was a scene that is probably rather typical for Finns, but was incredibly special for me. After cooking up a pot of delicious kettle coffee, Antti and I snacked on Finnish chocolate, salty salmiakki licorice candy and flame-roasted sausage. We also both broke out our laptops and got some work done, since we still had full cellular coverage, in spite of our remote surroundings. By the time night had fallen, I had built an extremely strong rapport with Antti – and with my land. It was as if the rest of the world didn't exist.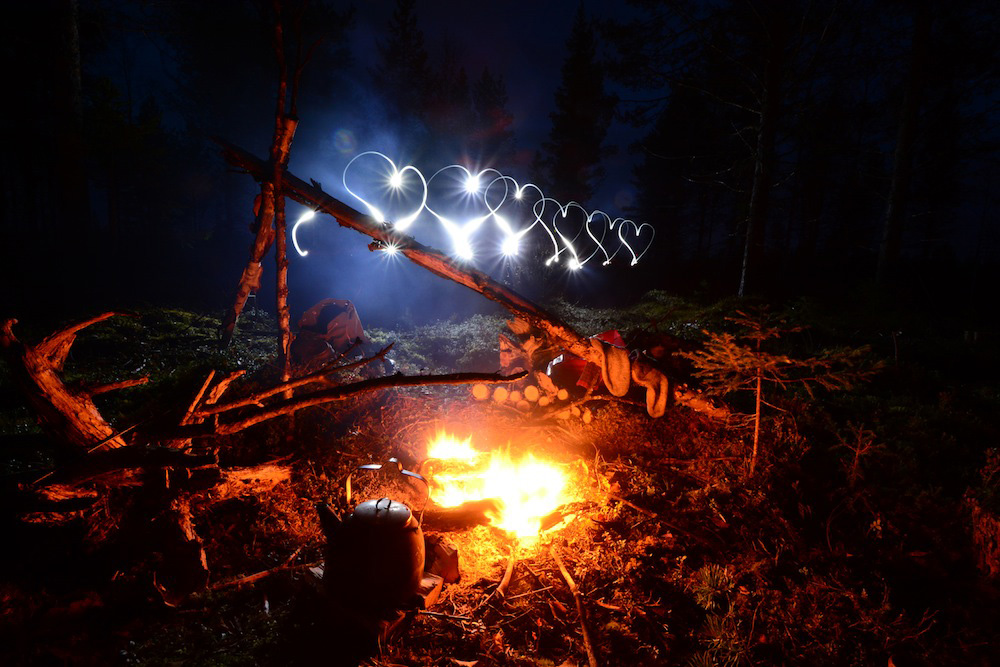 The true icing on the cake of my experience staying on my own land, however, was seeing the Northern Lights for the very first time. Our campfire made it difficult to see the aurora in all its glory from where we were sitting, but Antti and I were both keen to set off again into the woods, where we found an empty field that provided us a perfect view of the spectacle.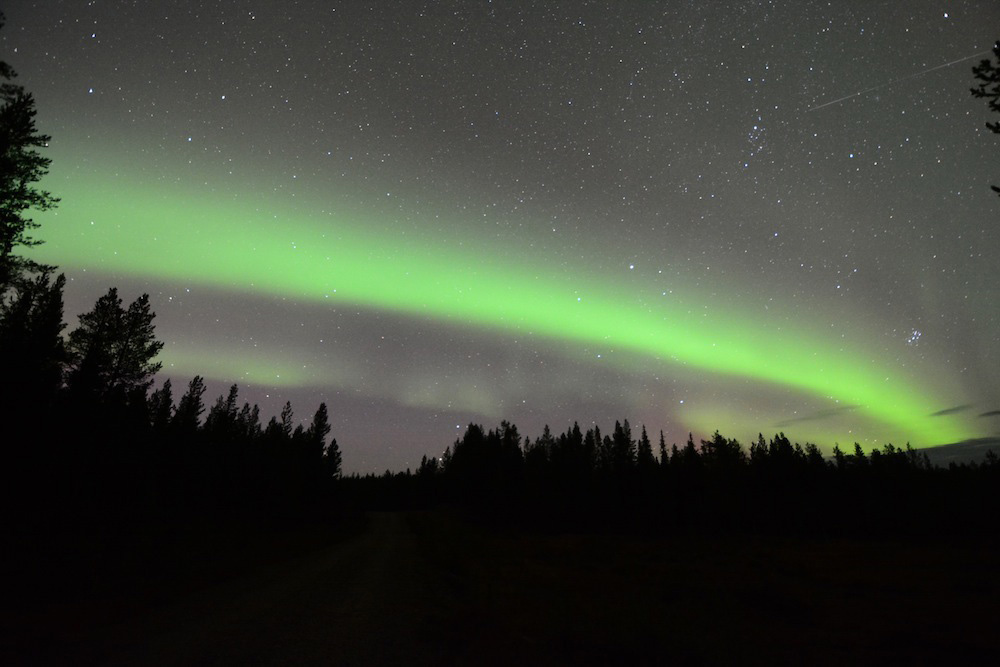 "It looks like your order was fulfilled," Antti joked, referring to the fact that I'd listed "seeing the Northern Lights" as one of the many things I planned to do while on my land. Indeed, I couldn't have had a more ideal Unelmaa experience if I'd custom-ordered it from the Universe.
Tuohenlusikka Reindeer Park and Tuntsa Wilderness Area
In spite of Salla's proud nowhere-ness, Unelmaa Land itself is only the beginning of amazing things to do in the region. We spend the second full day of our trip, for example, rubbing elbows…er, antlers with the adorable residents of Tuohenlusikka Reindeer Park, before hiking up to the top of a nearby viewpoint, then sleeping in a wooden cabin on the shores of a pristine lake.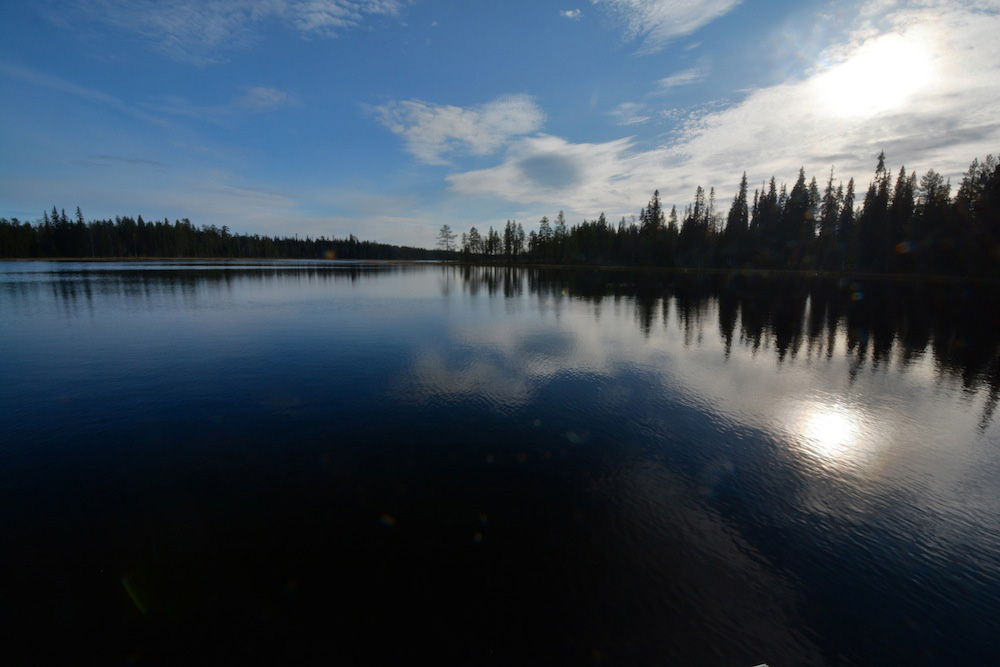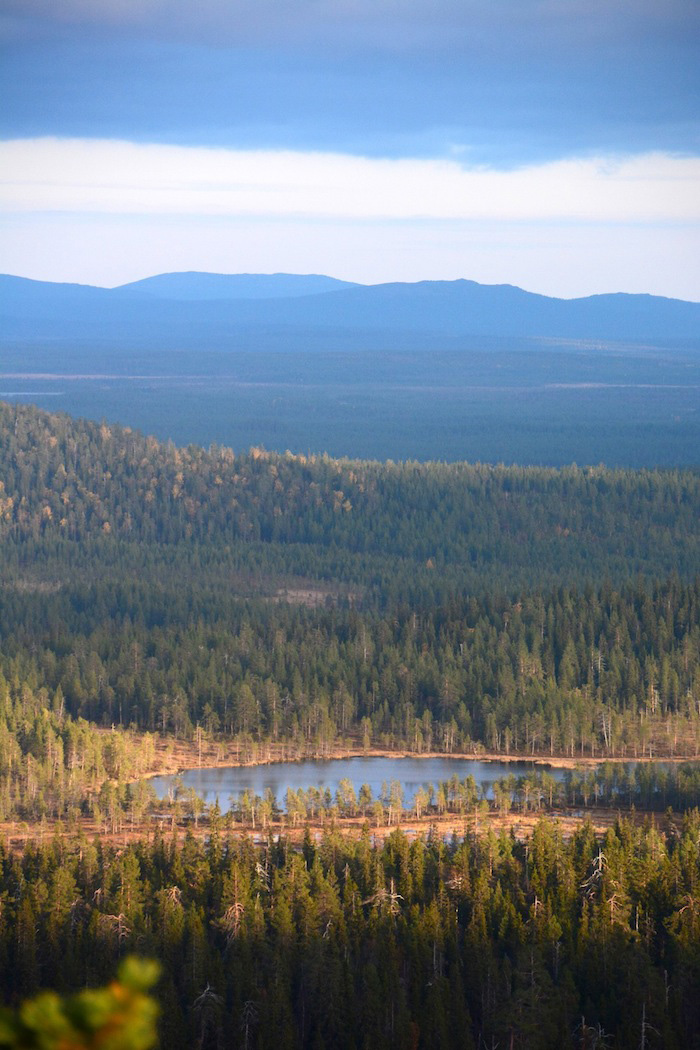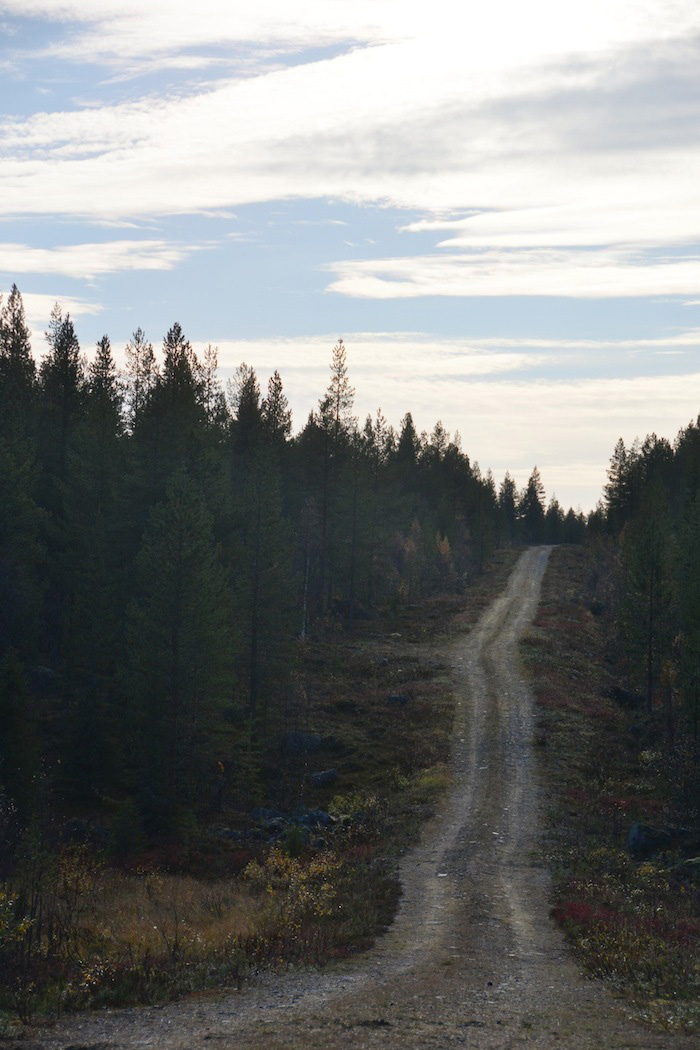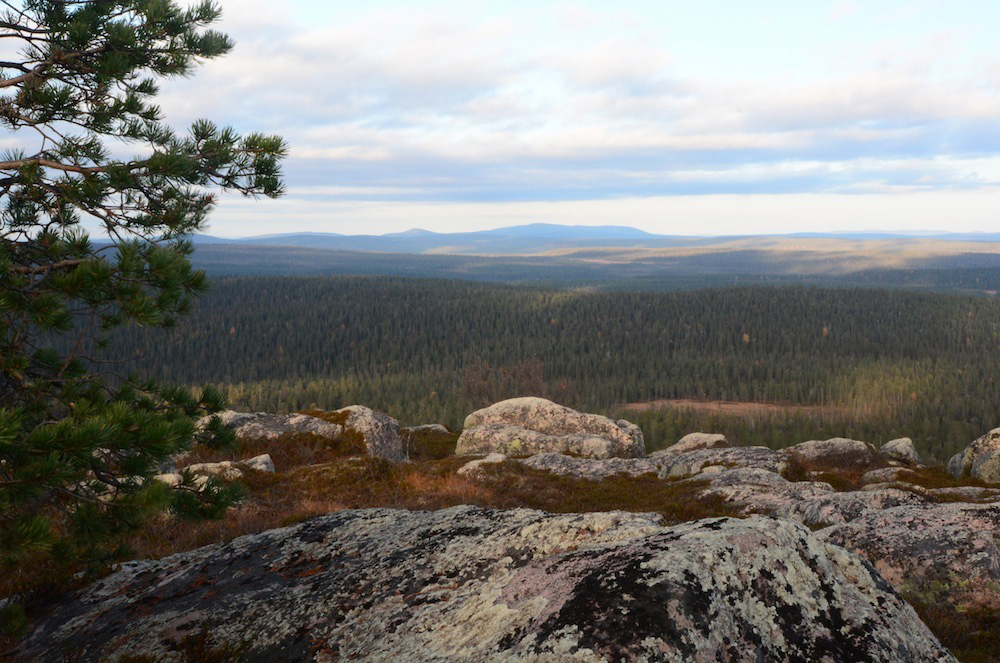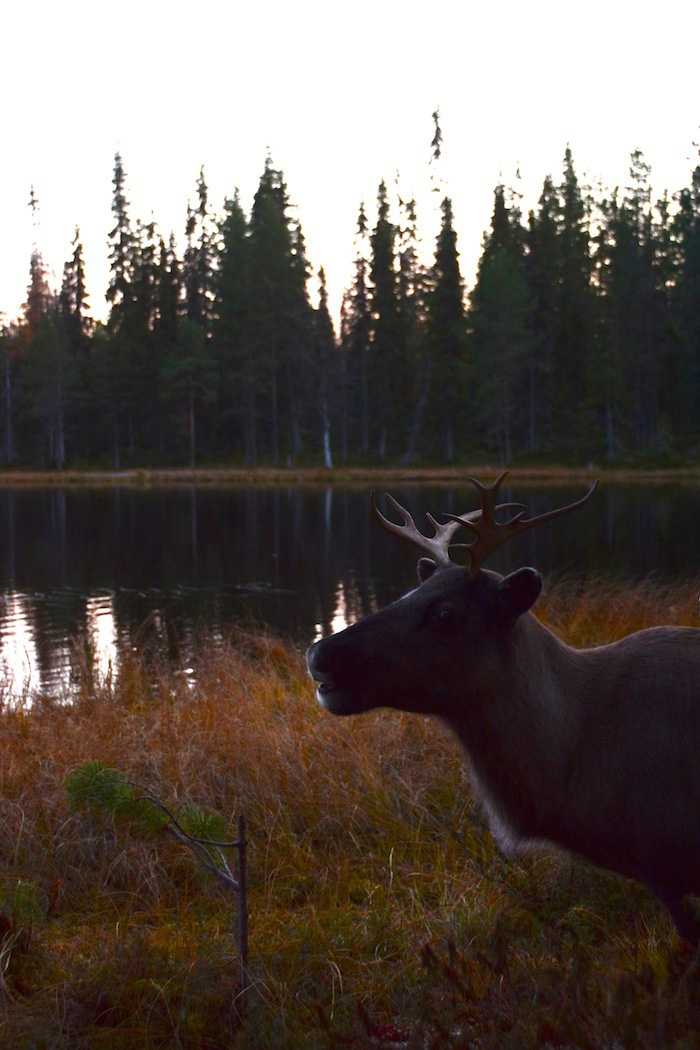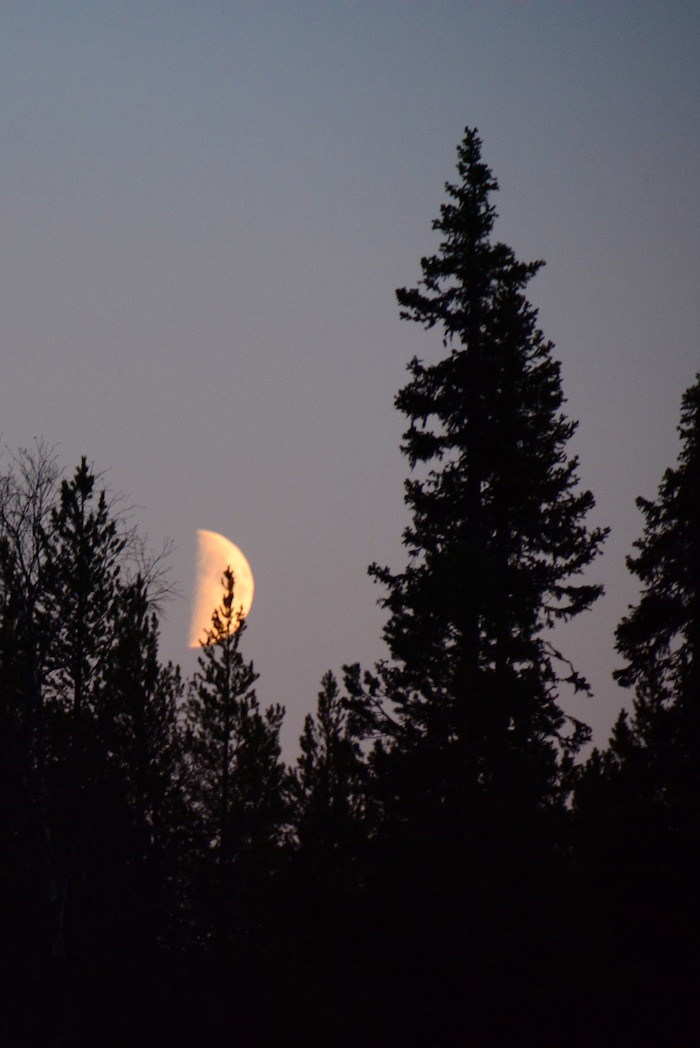 Here, I had my first experience in an old-fashioned Finnish sauna and a delicious taste of locally-prepared cuisine: A dish I can best describe as "Crucified Salmon" – the fish was nailed to a wooden plank, then stood upright beside a campfire and slowly smoked for two hours. I also had another opportunity to see the Northern Lights flash in front of me, which was just as otherworldly as the first.
Speaking of "otherworldly," it's the perfect word to describe Tuntsa, the strangely beautiful wilderness area where Antti and I spent our last full day in Lapland. A Tolkien-esque landscape dotted with towering evergreen trees, carpeted in colorful lichens and littered with stones the seem like meteorites, Tuntsa evokes images of a virgin, alien world – it's unlike anywhere I've experienced on this planet!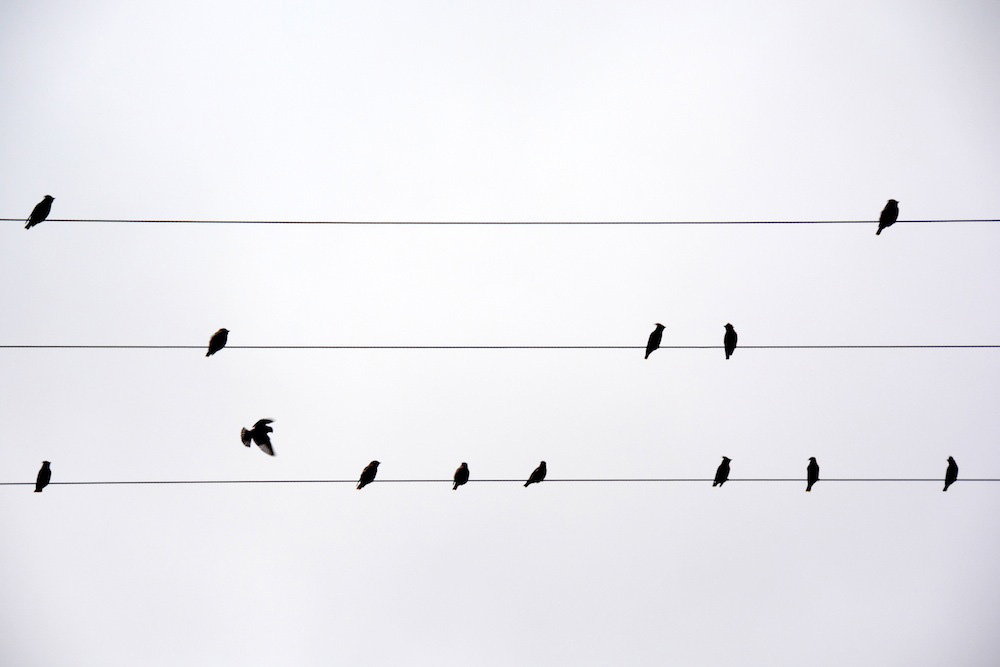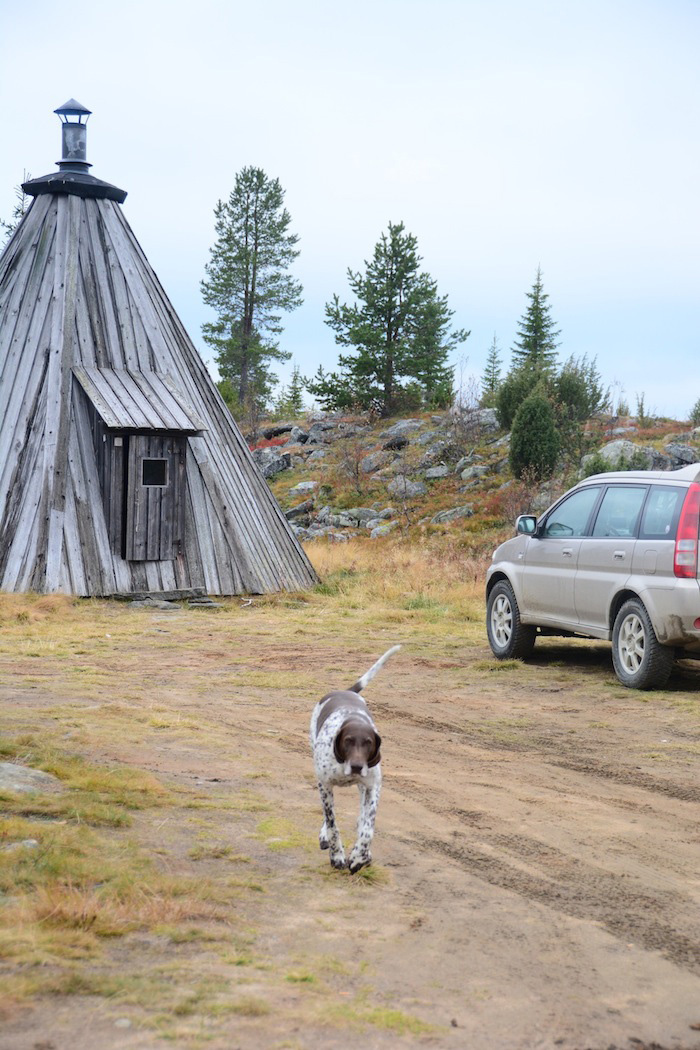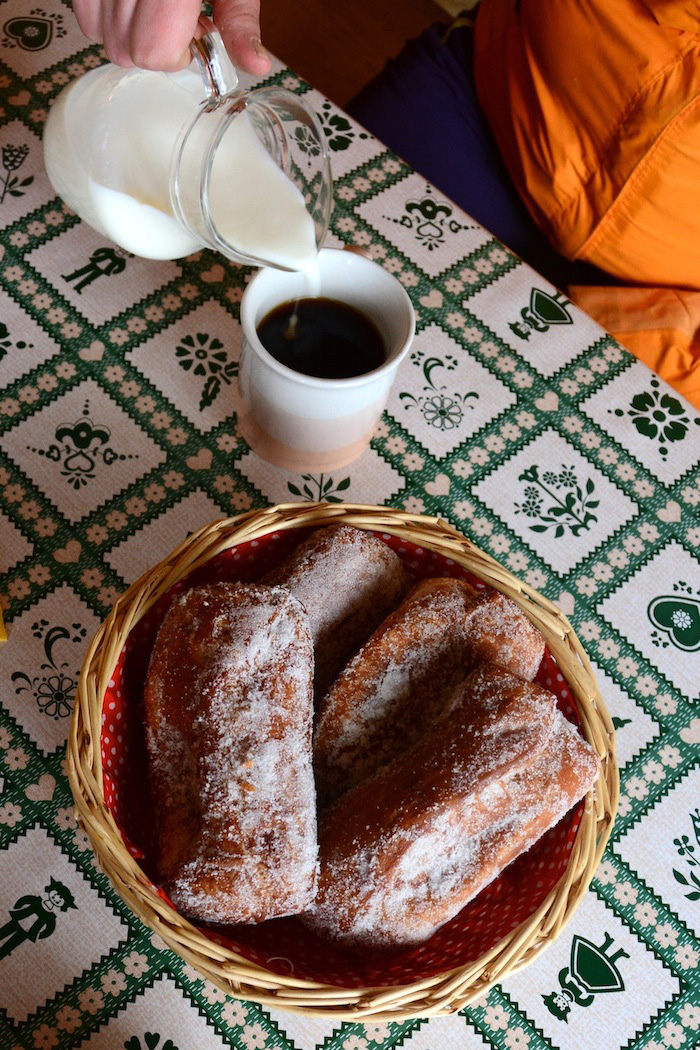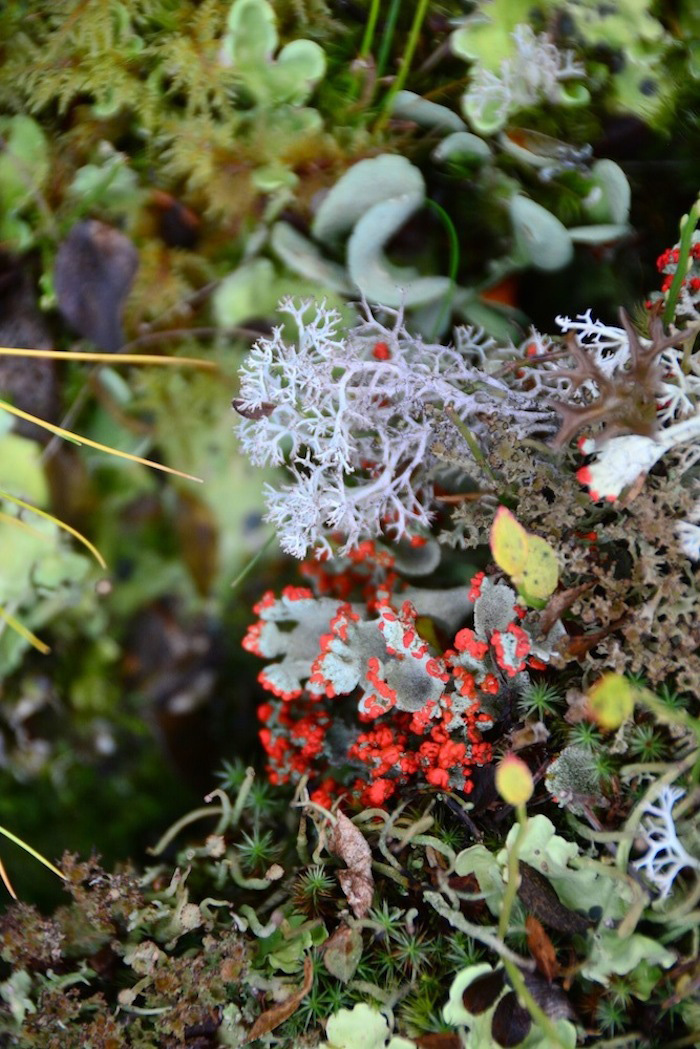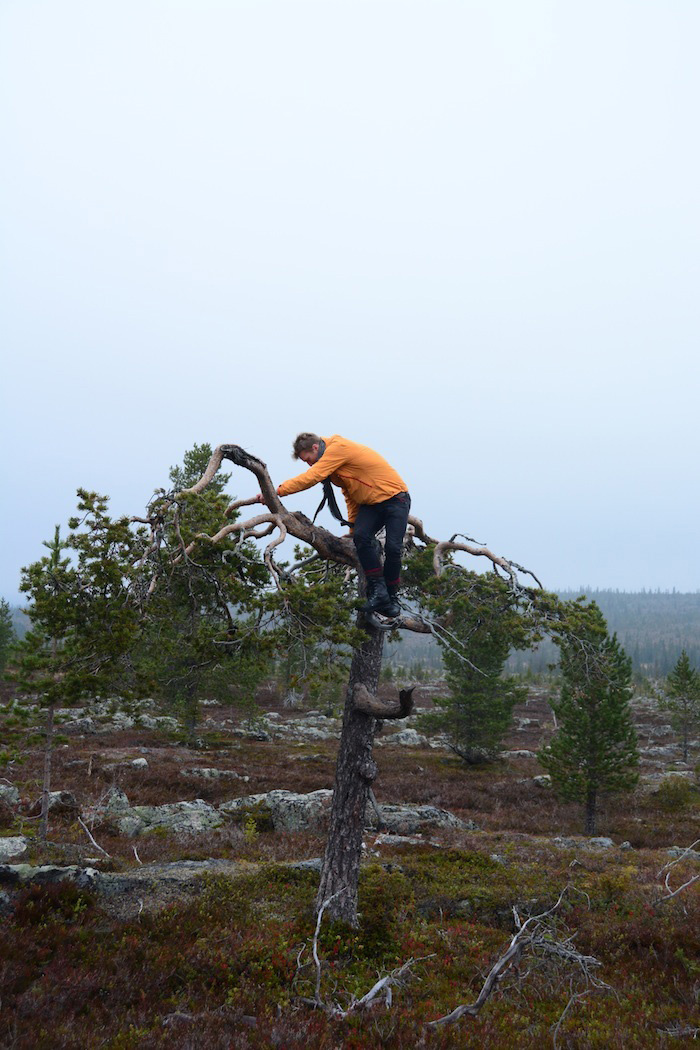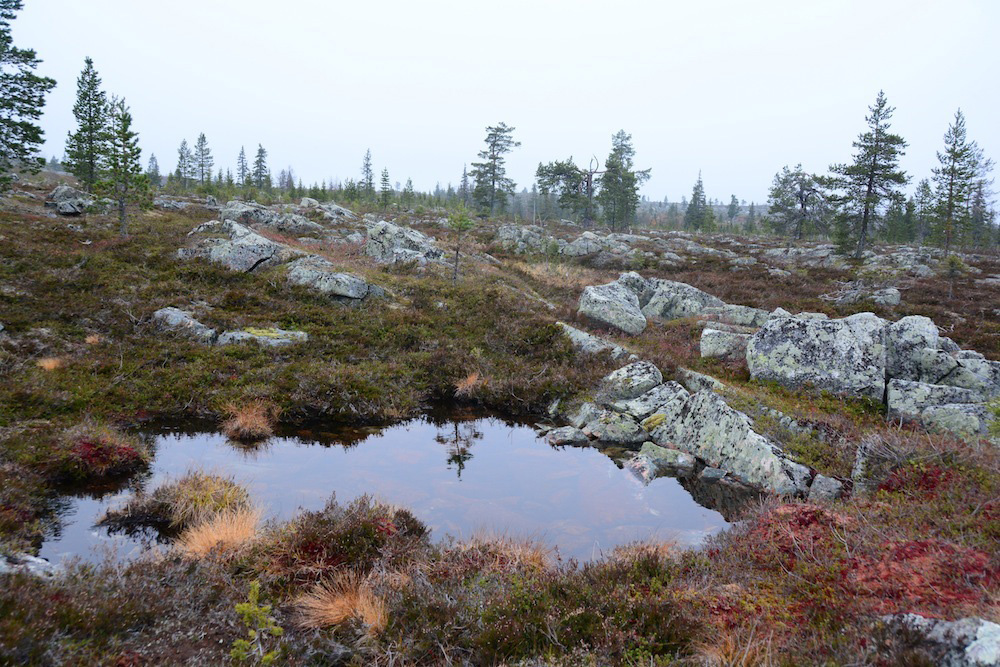 The strangest thing about my time in Lapland is that although it elapsed very slowly as it was happening (in a good way – I felt fully present in every moment), it seems to have passed almost instantly when I look back at it. Indeed, Lapland is a place I can see myself returning several times in the future, in every season – and not just because I now own land there.
The Nitty Gritty
To answer the first question I'm sure you all have, yes Unelmaa is 100% legit. The business owners have worked with the local government in Salla to secure ownership of a large swath of forest just outside the village center and once you pay the money, the land is yours. Two of my readers have already purchased land from Unelmaa – and both were extremely happy with how easy, open and transparent the process was.
Secondly, as you can see looking through my experience, owning land at Unelmaa is meant not so much to be an end-all, be-all solution (although it very well could be), but as a means of providing you an anchor into Lapland – and a reason to explore it more in-depth. Once you purchase your plot from Unelmaa, the team will connect you with the companies and individuals in Salla who can help you discover the places I saw, as well as dozens of others. No matter which season you visit or what sort of assistance you need, the friendly people of Lapland are there to assist you every step of the way.
Finally, although Unelmaa was kind enough to cover my ticket and gift me a piece of land, I have written this piece solely based on my own experience. And I can say, both in terms of the uniqueness of this arrangement, as well as how beautiful and pristine the area around Salla is, I have never had an experience quite as special as the one I enjoyed at Unelmaa – and this was only my first time, and only for a few days.
Major thanks go out to Antti and Teemu from Unelmaa, Heli and Paola from Salla Tourism, nature guide and photographer Bart Braafhart and Pasi Heimonen from Tuohenlusikka Reindeer Park.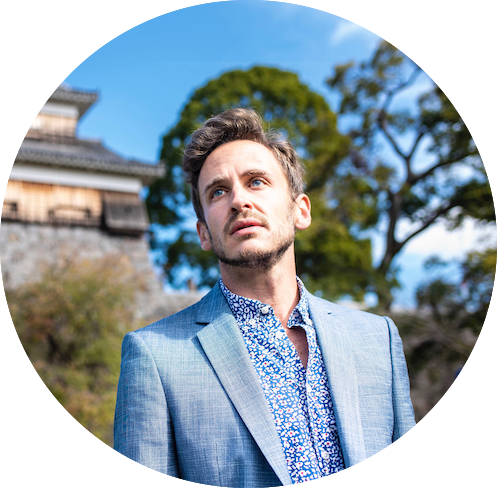 informs, inspires, entertains and empowers travelers like you. My name is Robert and I'm happy you're here!