With world-class beaches, a wide array of culture, and amazing dining, shopping, and entertainment, Tampa is hard not to love. If you've given your love to a significant other rather than a city, Tampa also happens to be a great place for a romantic date.
Whether it's your first date or your fiftieth, there are enough incredible things to do in Tampa that you'll never find yourself without a smile on your face. And if you follow the itinerary laid out below, which outlines a Tampa date night for the record books, you won't be the only one smiling by the end of the night.
An Evening at Tampa Museum of Art
Tampa tempers its wild natural beauty with a sophisticated cultural scene, so start your date off on an artistic note at the Tampa Museum of Art, located in the heart of downtown Tampa. Check out one of the rotating special exhibits – recently, the museum feature the French-focused Renoir to Chagall: Paris and the Allure of Color – or explore the impressive permanent collection, which includes work from all over the world and throughout history.
Tampa Museum of Art is open until 7 p.m. during the week, but if your date falls on a Saturday or Sunday, arrive before 5 p.m. to make sure you can experience everything.
Watch the Sunset Over Tampa Bay
After you finish at the museum, walk south down Ashley Drive, then cross the Hillsborough River, which will take you to Bayshore Boulevard, the perfect spot for a romantic sunset. If your date happens to fall during the late spring or early summer, when the crystalline waters begin to warm, you might also spot Tampa Bay's emblematic sting rays swimming just offshore.
Enjoy a Fancy Dinner at Bern's Steak House
As night sets in, stroll up Howard Avenue into cosmopolitan South Tampa, where you'll find Bern's Steak House, the crown jewel of Tampa's fine dining scene – without a doubt, one of the most romantic restaurants in Tampa. Start with one of hundreds of fine wines from Bern's own cellar, before choosing a culinary adventure from the menu, whether you tear into a delicate filet mignon, or enjoy seafood caught fresh from Tampa Bay.
Seal the deal with a delectable dessert – Bern's iconic coffee cheese pie is always a good choice – a desset wine or liquer, or a cup of coffee. You're going to need the energy!
Dance the Night Away in Ybor City
As nightlife in Florida goes, Ybor City is second perhaps only to Miami's South Beach, which makes it the perfect place to end your Tampa date night on a fun note. If you're in the mood for dancing, check out Club Prana, home to one of Tampa's largest dance floors, or order a couple of pints at James Joyce Irish Pub while you figure out what direction to take the festivities.
There are never any guarantees when it comes to romance, so you'll have to wait to see what your date thinks of the evening you've had. One thing, however, is for certain: You'll be deeply in love with Tampa by the end of the night.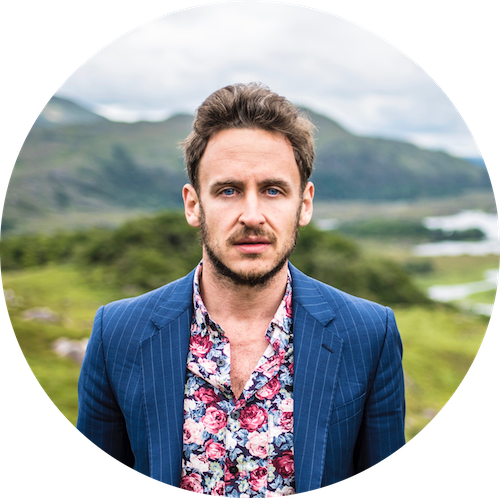 informs, inspires, entertains and empowers travelers like you. My name is Robert and I'm happy you're here!