I've been coming to Thailand for almost as long as I've been traveling abroad. One of the Kingdom's star attractions continued to elude me until very recently, however: the so-called Thailand lotus lake, also known as Talay Bua Daeng or ทะเลบัวแดง in the Thai language.
Located a short drive from the city of Udon Thani, a large city in the northeastern Isaan region near Thailand's border with Laos, the Red Lotus Sea is not only one of the most surreal places in Thailand, but indeed on the entire planet.
Where to Stay in Udon Thani
If you're on the hunt for Thailand lotus lake hotels, I've got goods news and bad news—bad first. While there aren't really any hotels in the general vicinity of Talay Bua Daeng, accommodation is plentiful and extremely cheap in Udon Thani. None of it is particularly luxurious, of course, but places like  The Gallery Guest House and Wara Boutique Hotel manage to exude a particular chicness in spite of their simplicity. Maybe because of it?
Things to Do at Thailand's Red Lotus Sea
Not that you'll be sleeping much: An essential part of seeing the Thailand Red Lotus Lake is going before the crack of dawn. Ideally, when your taxi leaves Udon Thani (TIP: arrange it with your hotel's reception before you go to bed the night before), the sky should be completely dark. I remember a very pink sun was just coming over the horizon when the car I was in pulled into the parking area for the Red Lotus Sea.
As far as what to do in Talay Bua Daeng, there's really only one thing: Ride a boat through the lotuses that cover huge portions of the lake. Depending on when you start (again, it should ideally be as close to sunrise as possible), your Thailand lotus lake boat ride should last about an hour, and will see you visit the most beautiful reaches of the proverbial sea. As far as cost, it will vary based on your bargaining skills: My friend Dora and I paid around 150 THB per person, but I've seen less savvy travelers shell out 500 baht each.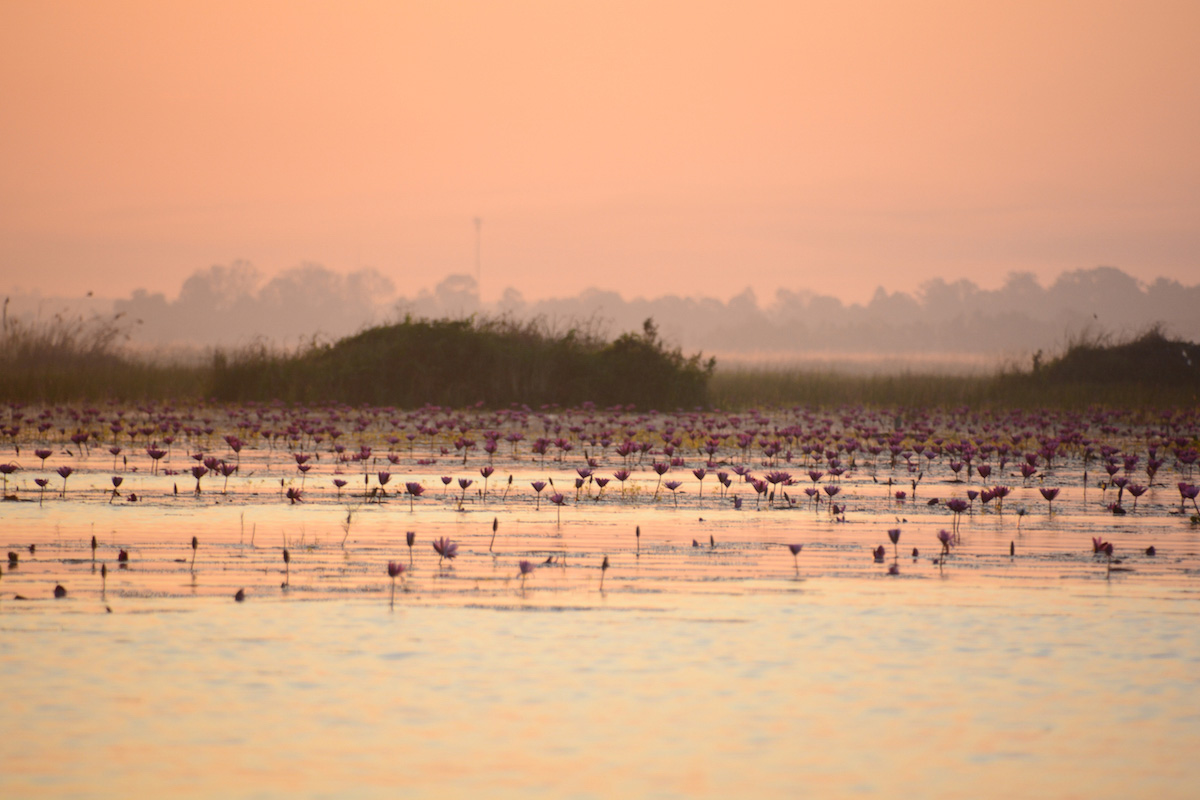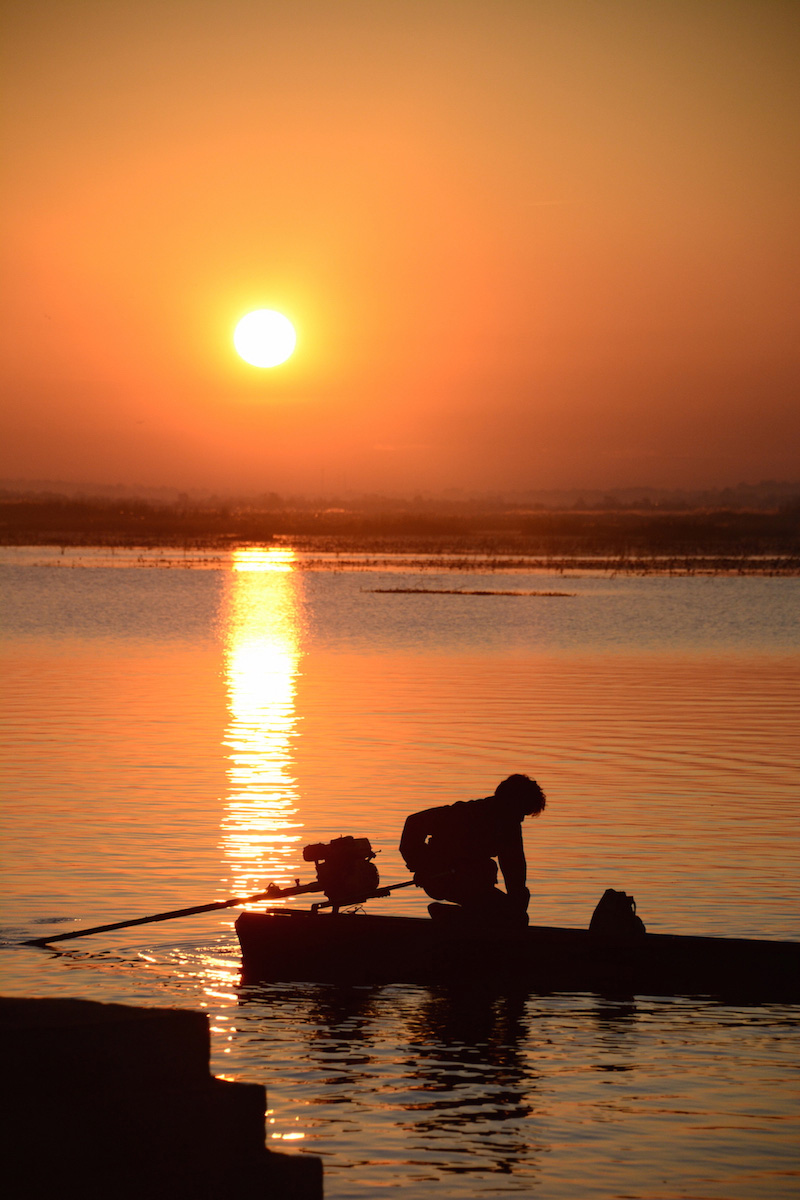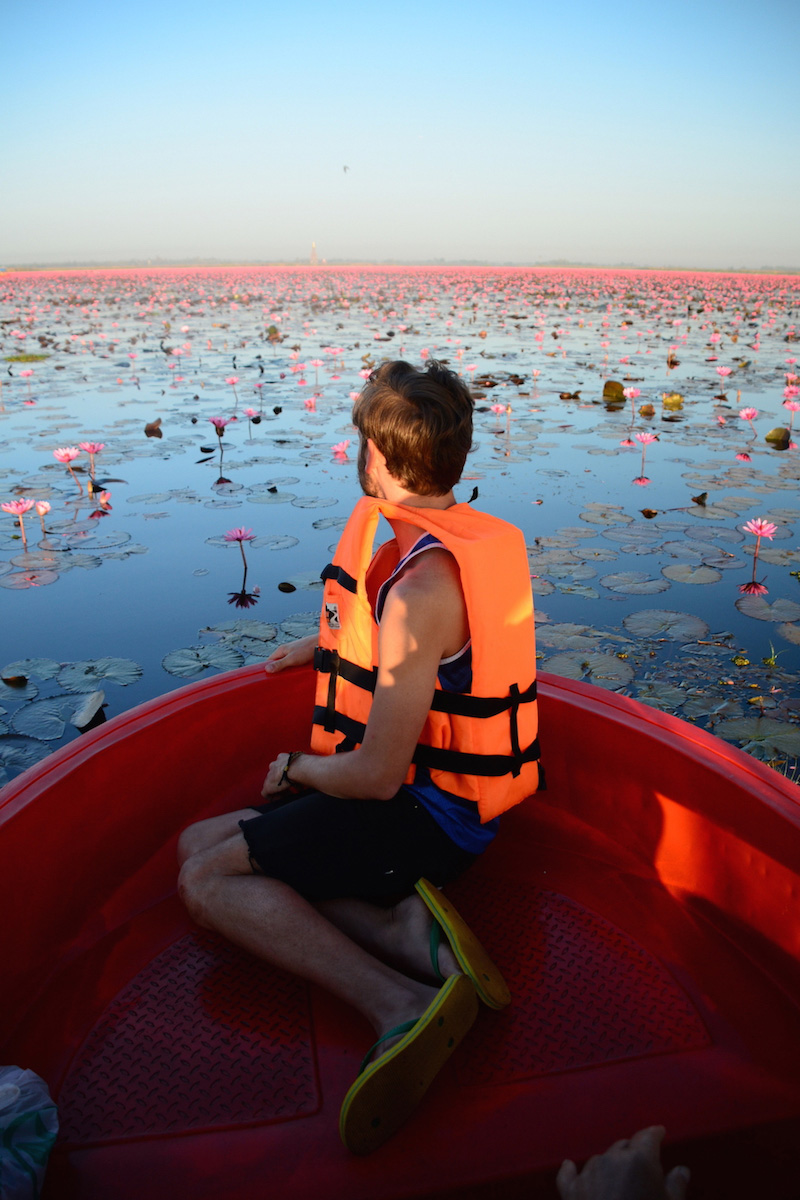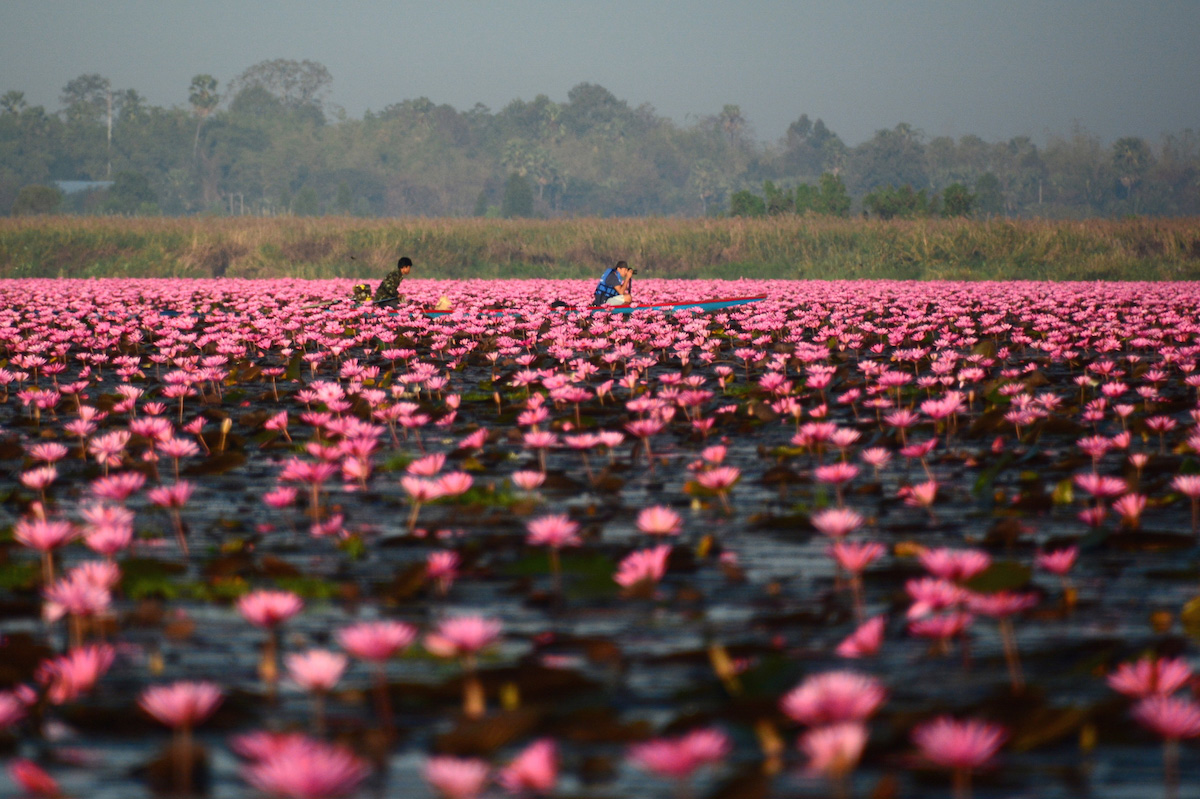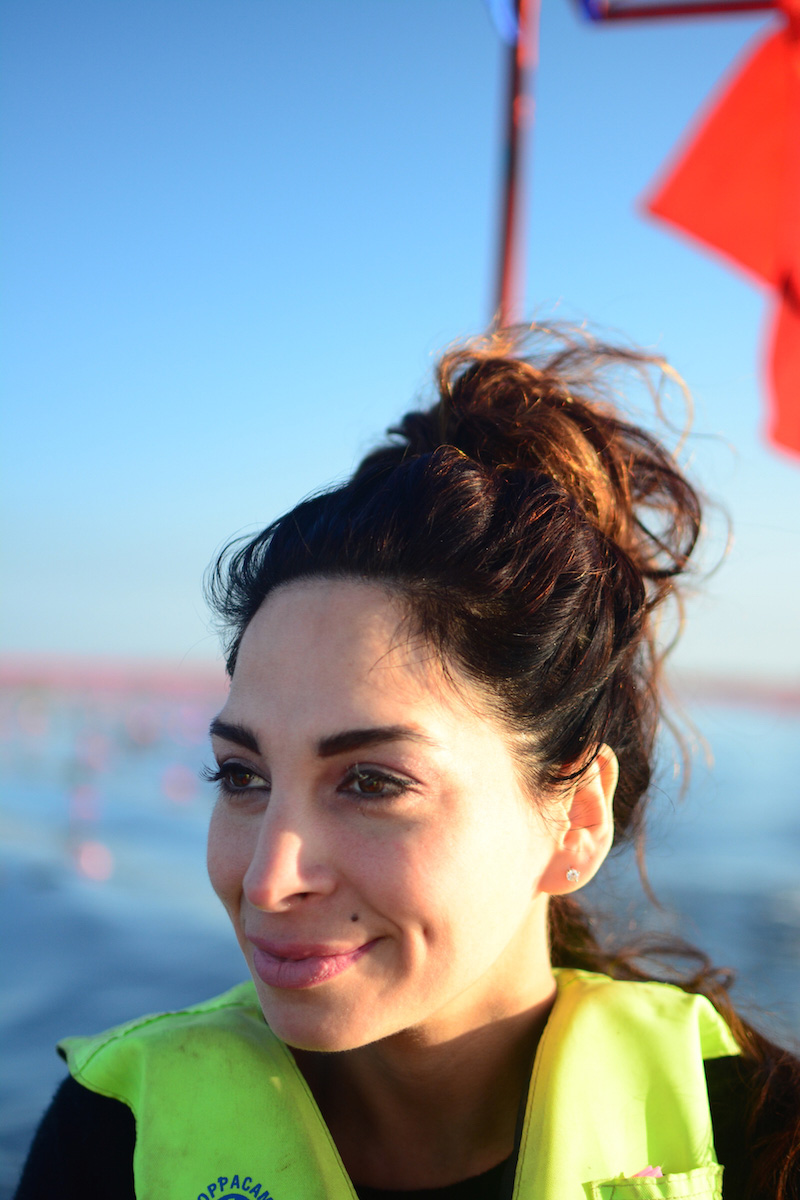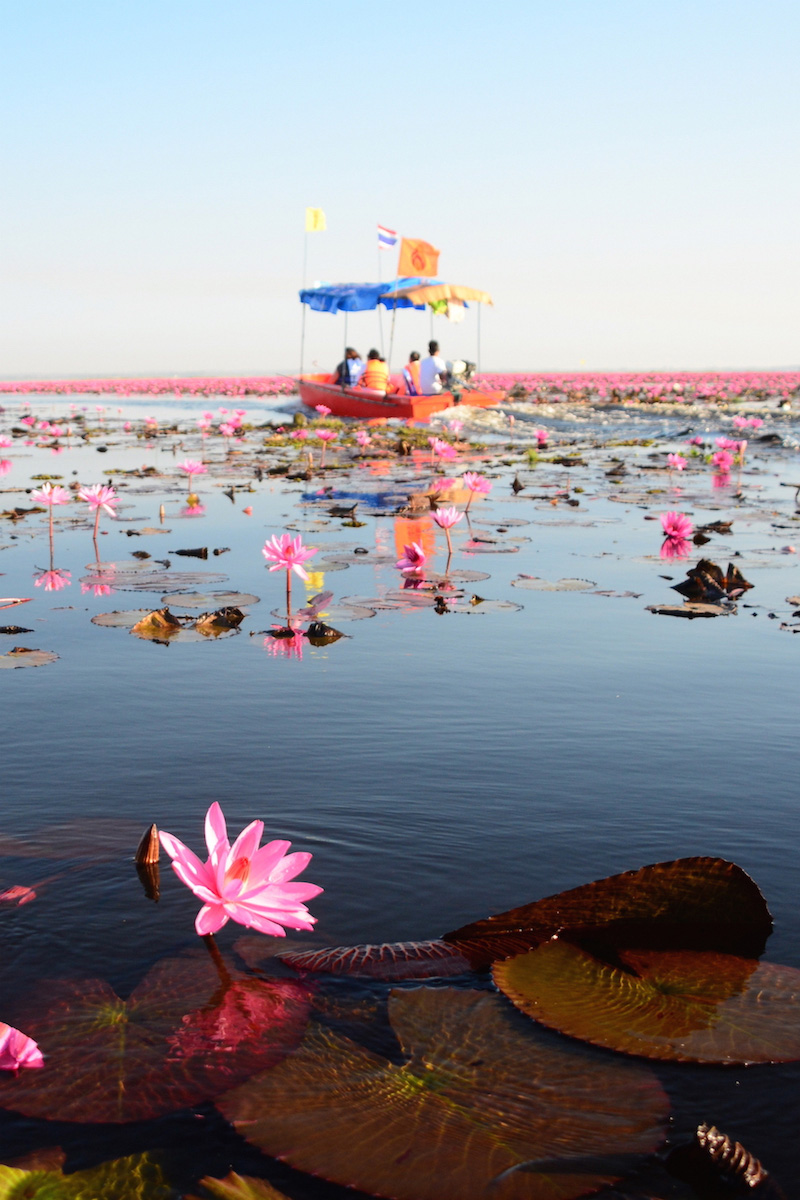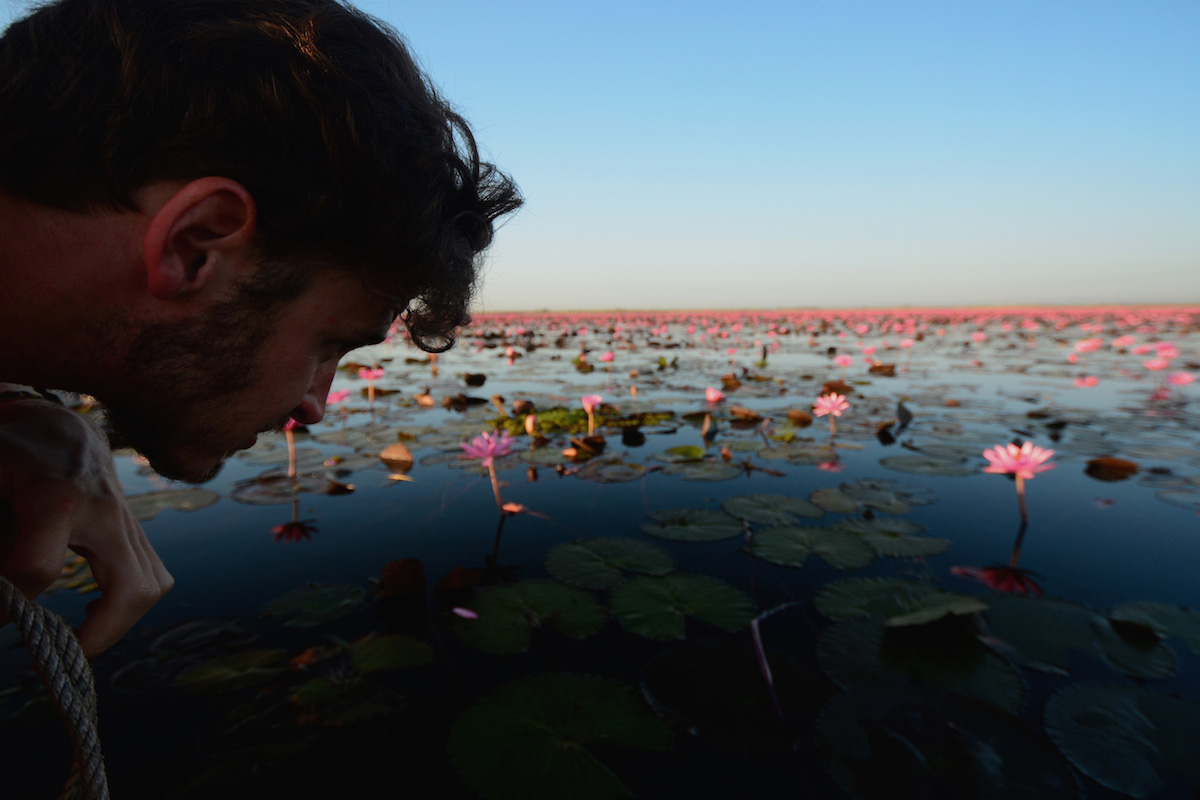 When to Visit the Red Lotus Sea
Whether you refer to it as "Red Lotus Lake" or the "Red Lotus Sea," a standard set of rules applies if you want to enjoy the Red Lotus Sea to the fullest. Namely, you must visit during the winter months (which, for what it's worth, are actually pretty cold in this part of Thailand)—January and February are best. As I mentioned earlier, you'll need to arrive early in the morning, since this is when lotus blossoms open.
How to Get to the Red Lotus Sea
The only realistic way to reach Thailand's Red Lotus Lake from Udon Thani is to take a private taxi from your hotel, as I mentioned above. If your front desk attendant doesn't know where you want to go (unlikely), simply show him this text:
Talay Bua Daeng (ทะเลบัวแดง in Thai—literally "Red Lotus Sea")
As far as how to get to Udon Thani, you've got a few options. Night and day trains run from Bangkok, which enjoys service to UTH from both BKK and DMK airports. Likewise, you can fly to Udon Thani from Chiang Mai or Phuket, or travel overland from Vientiane, the capital of Laos.
The Bottom Line
It's possible you didn't know the name of Thailand Red Lotus Sea, officially or otherwise, before happening upon this blog. Whatever the case, you're certainly in the right place! If you don't mind flying to the city of Udon Thani, waking up at the crack of dawn, haggling for a boat ride and potentially speaking in Thai to get around, Thailand's most surreal place of beauty is an easy place to visit.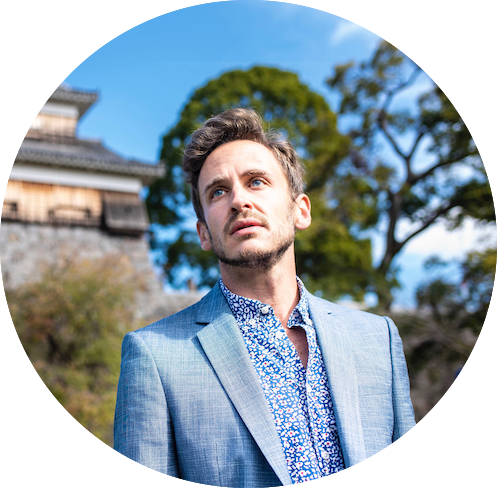 informs, inspires, entertains and empowers travelers like you. My name is Robert and I'm happy you're here!