I was surprised last week, after having teased my uncharacteristically luxurious route to Asia on Facebook, at the reaction some people had to my destination. Thailand, again? Weren't you just there a few months ago? 
Yes, Thailand again. Yes, I sure was – and I'll be back again in a few months no doubt: Thailand is my favorite country in the world. As if it is my duty as a travel blogger to visit only the uncharted reaches of the world, that by "repeating" myself I have somehow failed! But I digress.
Need help planning your trip to Thailand? Click here to hire me as your Travel Coach!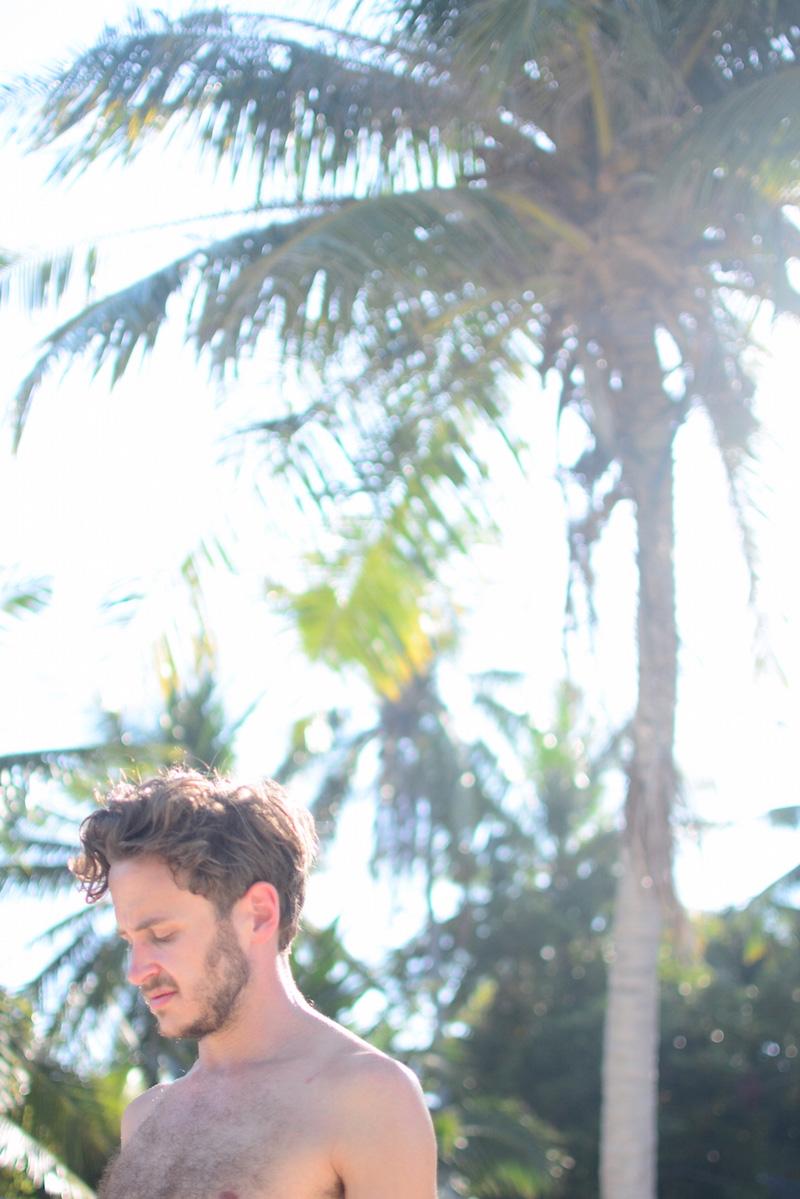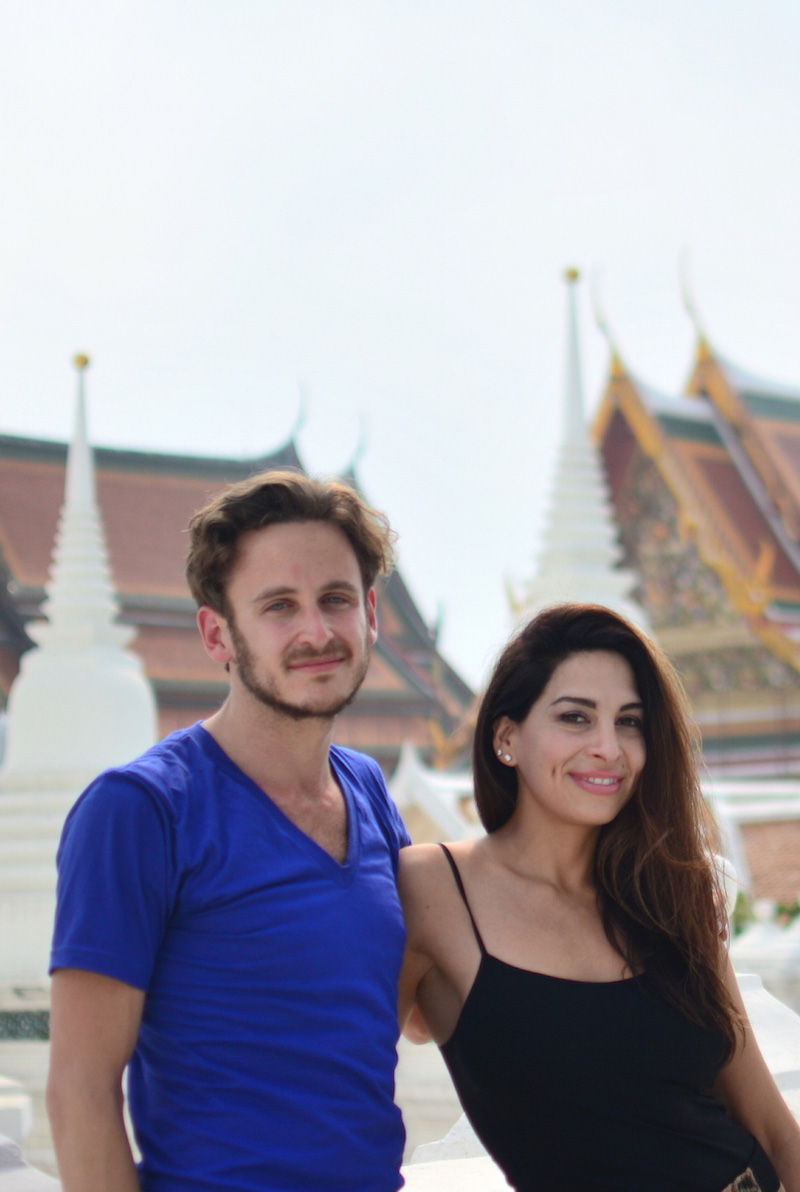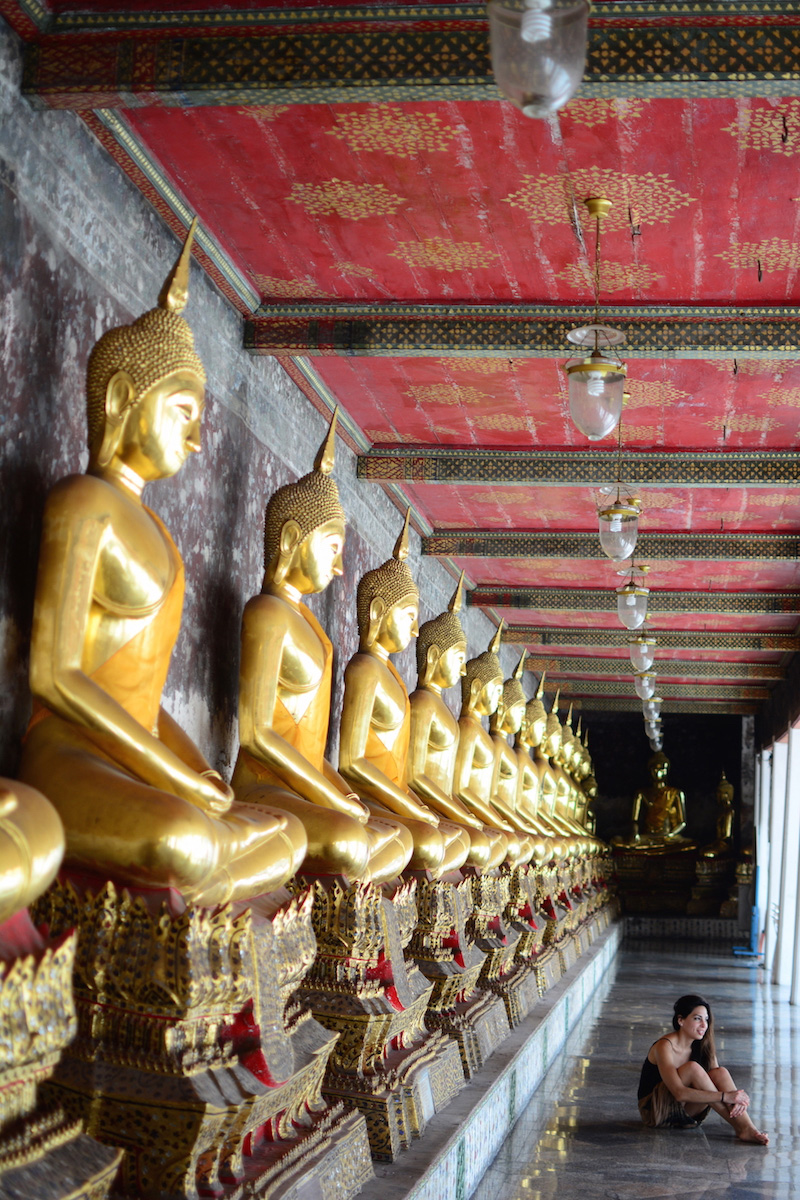 All my trips to Thailand have been special, but this particular one had two very unique elements. The first was that my friend Dora (with whom I traveled to India in 2009 and who came to see me in China in 2010, when I was living there) accompanied me this time. It was her maiden voyage to Thailand and it was an honor to be able to walk beside her as she discovered the Kingdom for the first time.
The second unique element of this trip (and the one that perhaps best dispels the notion that my frequent returns here are somehow un-exciting) was the so-called "Red Lotus Sea" (Talay Buadaeng in Thai), a flower-filled lake just outside the northeastern city of Udon Thani, near the Lao border.
A surreal landscape not entirely different from Indonesia's Kawah Ijen or Brazil's Lençóis Maranhenses in its otherworldliness, the Red Lotus Sea (whose flowers are actually pink and are technically water lilies) is the antithesis to the idea of Thailand being ordinary. And, well, I guess I'll let my photos do the rest of the talking when it comes to that.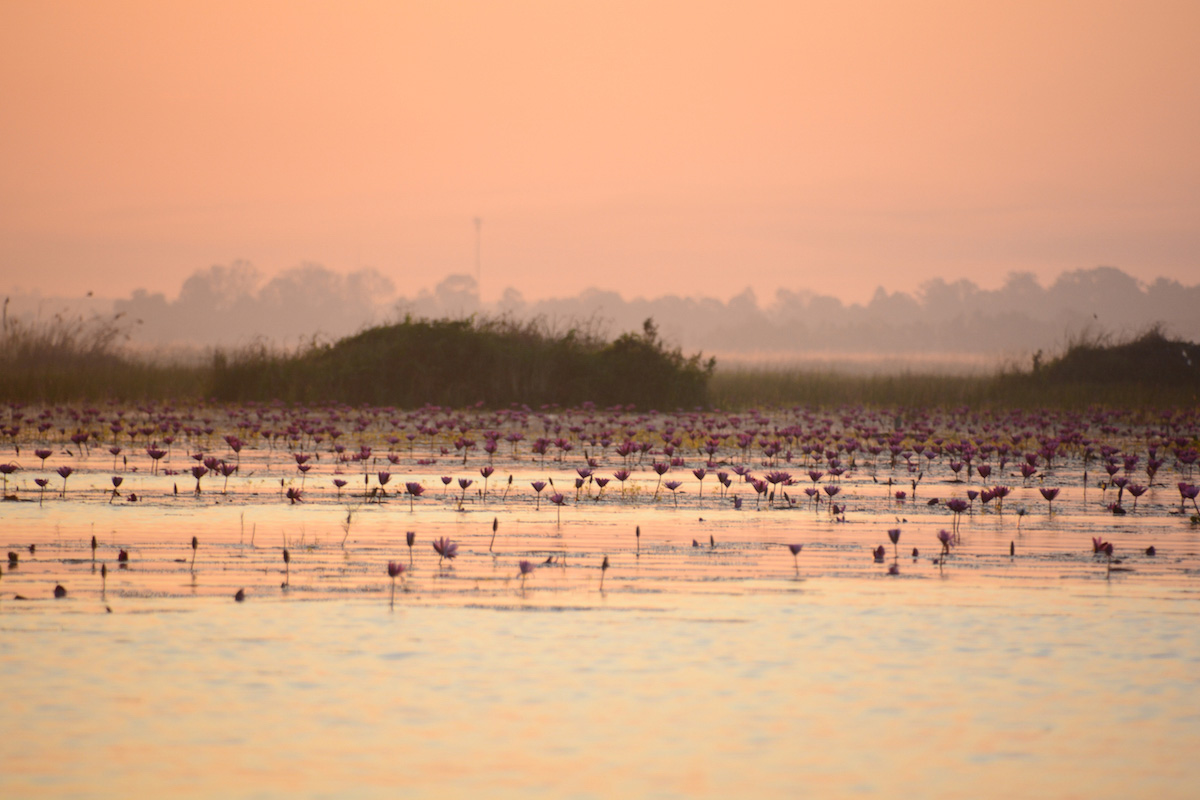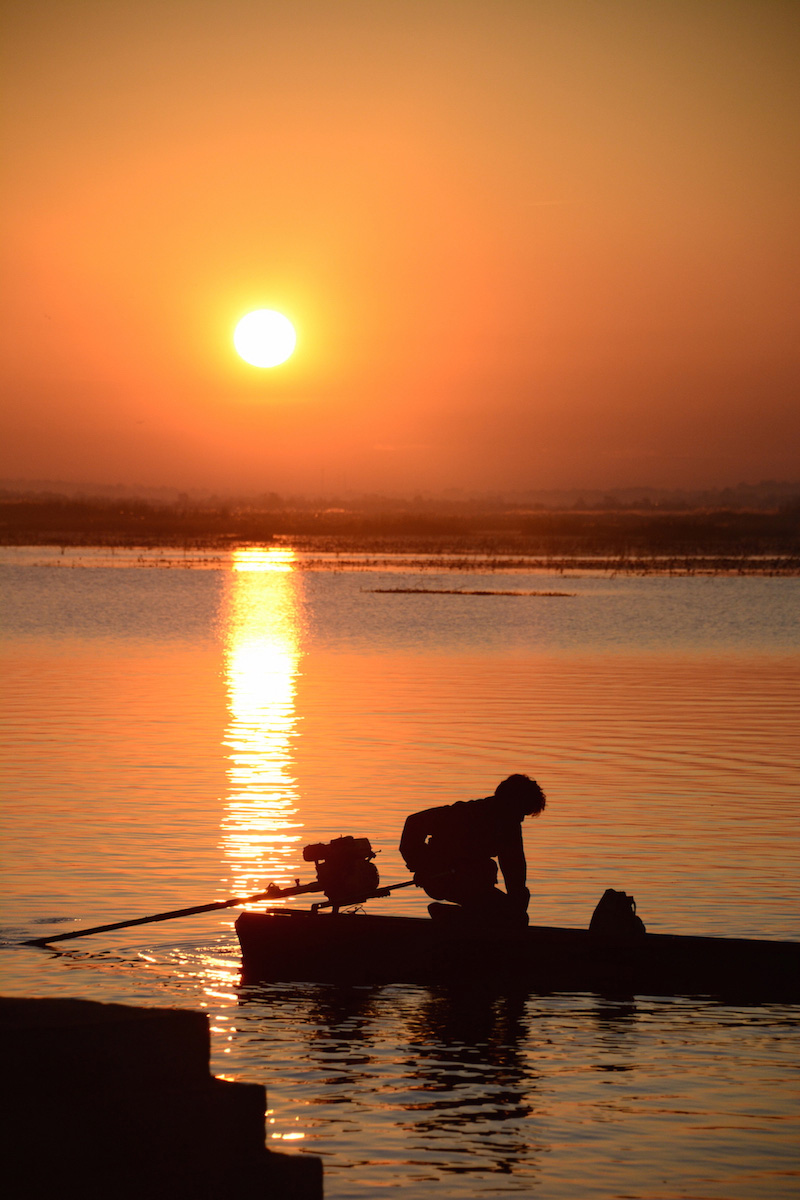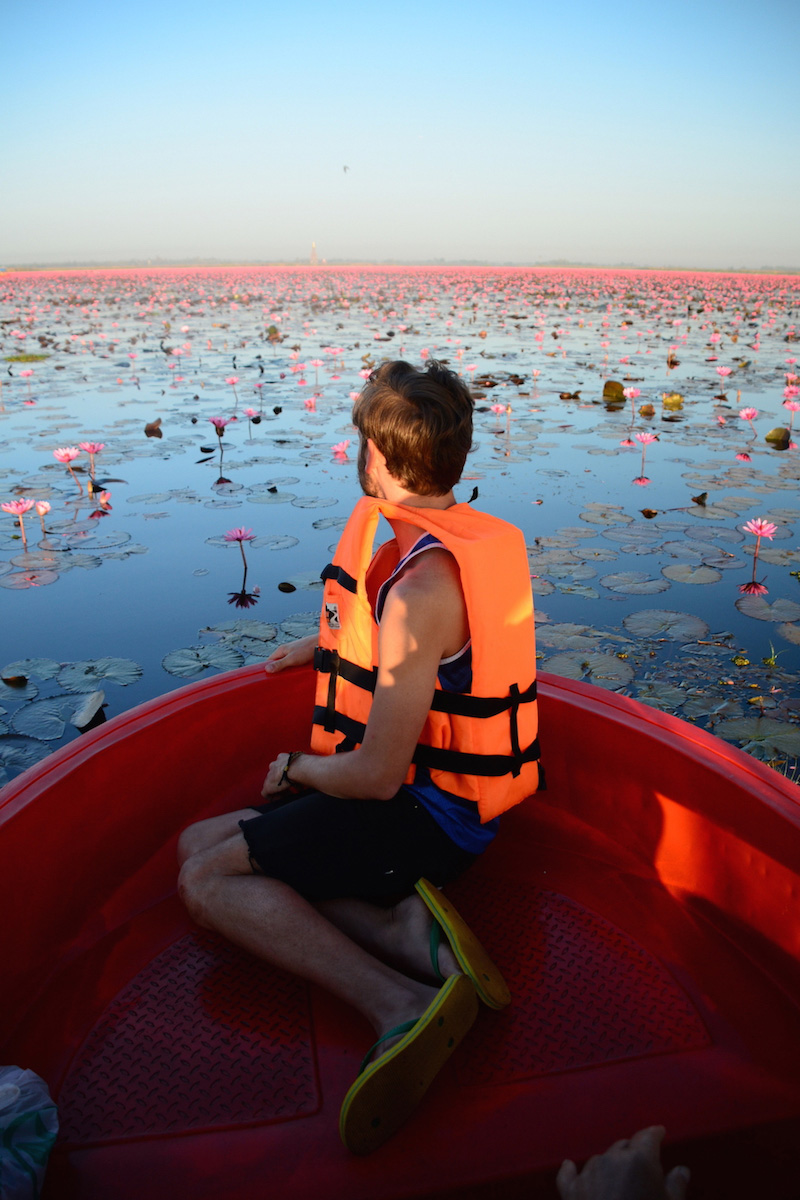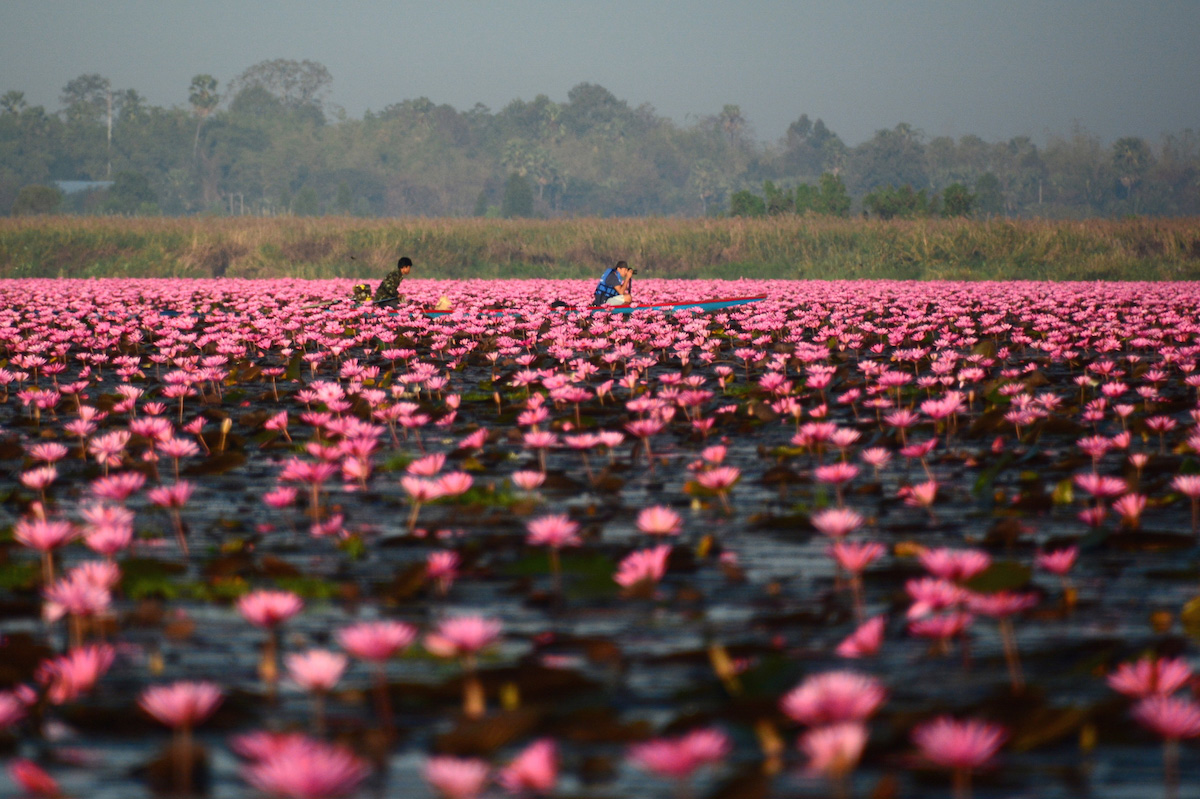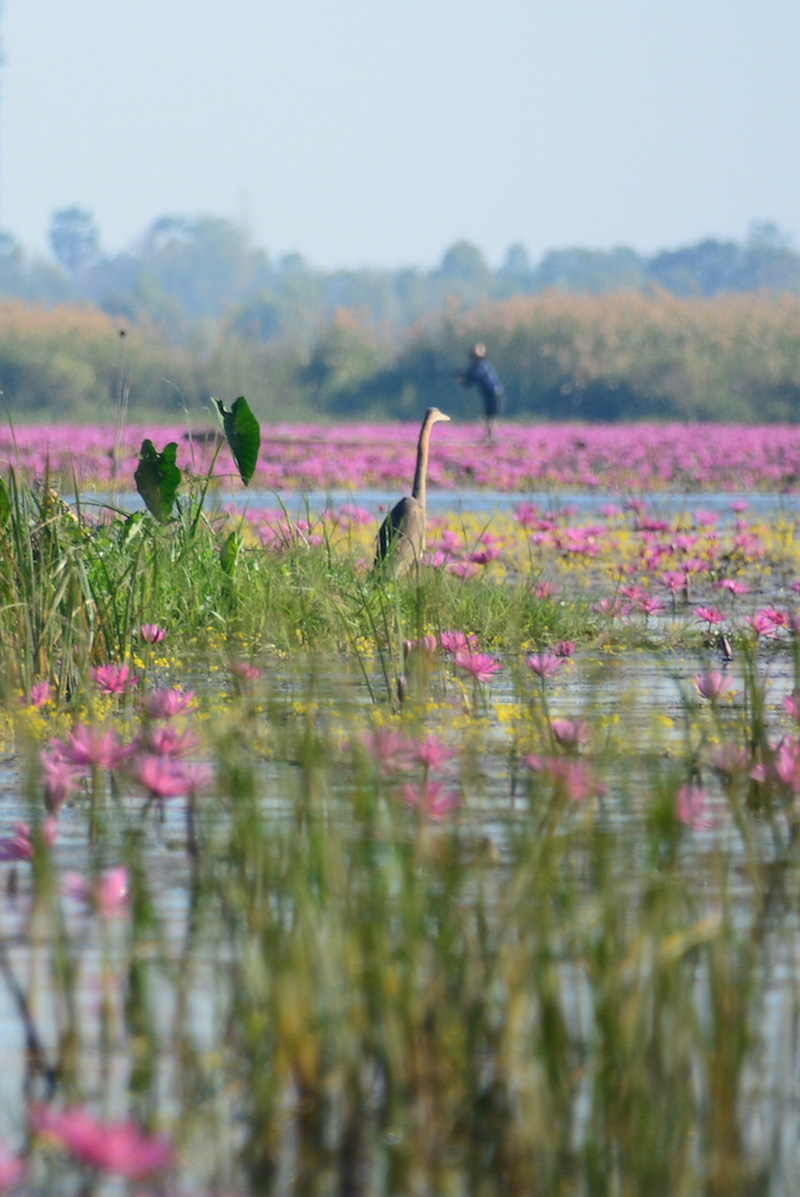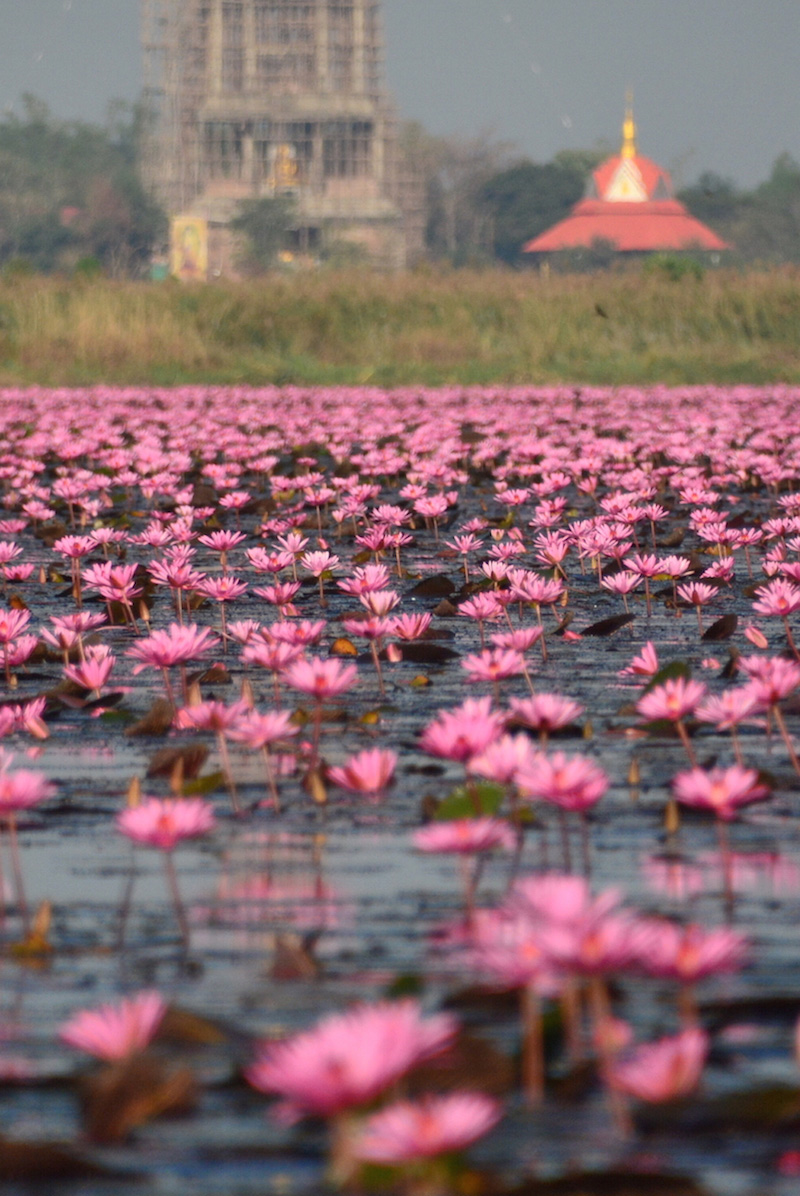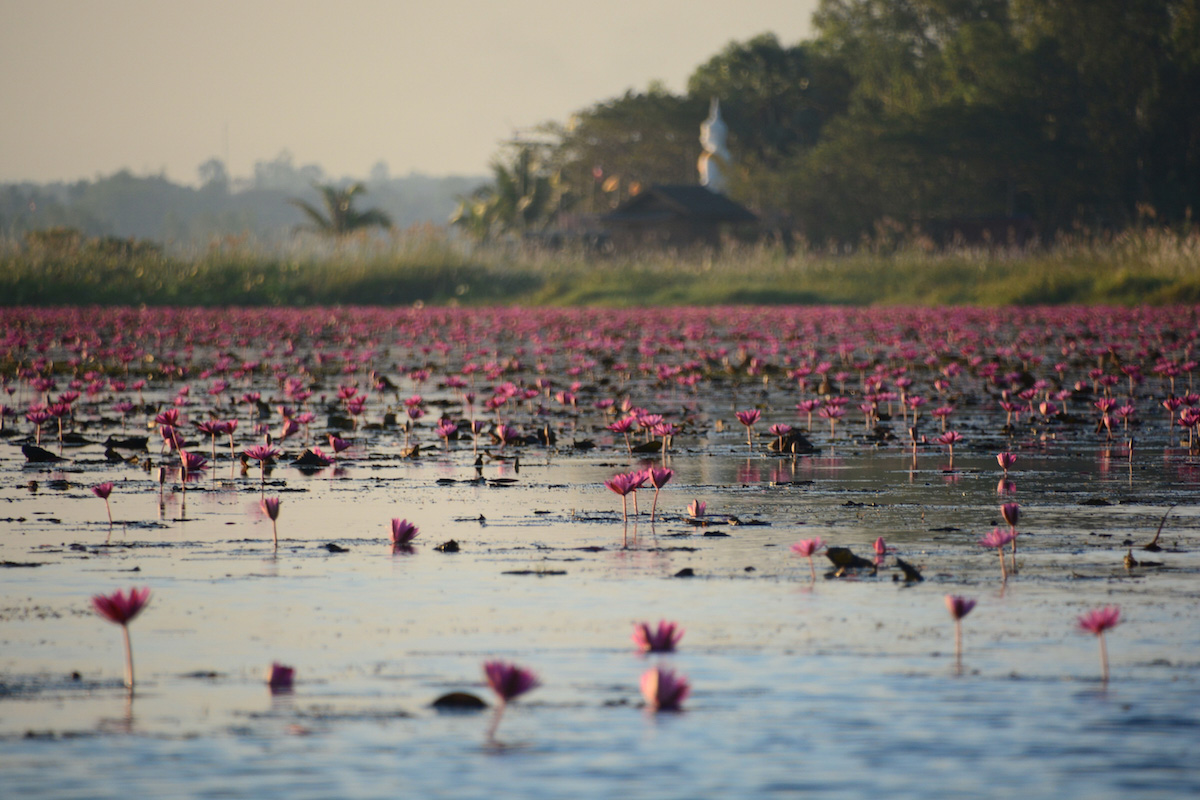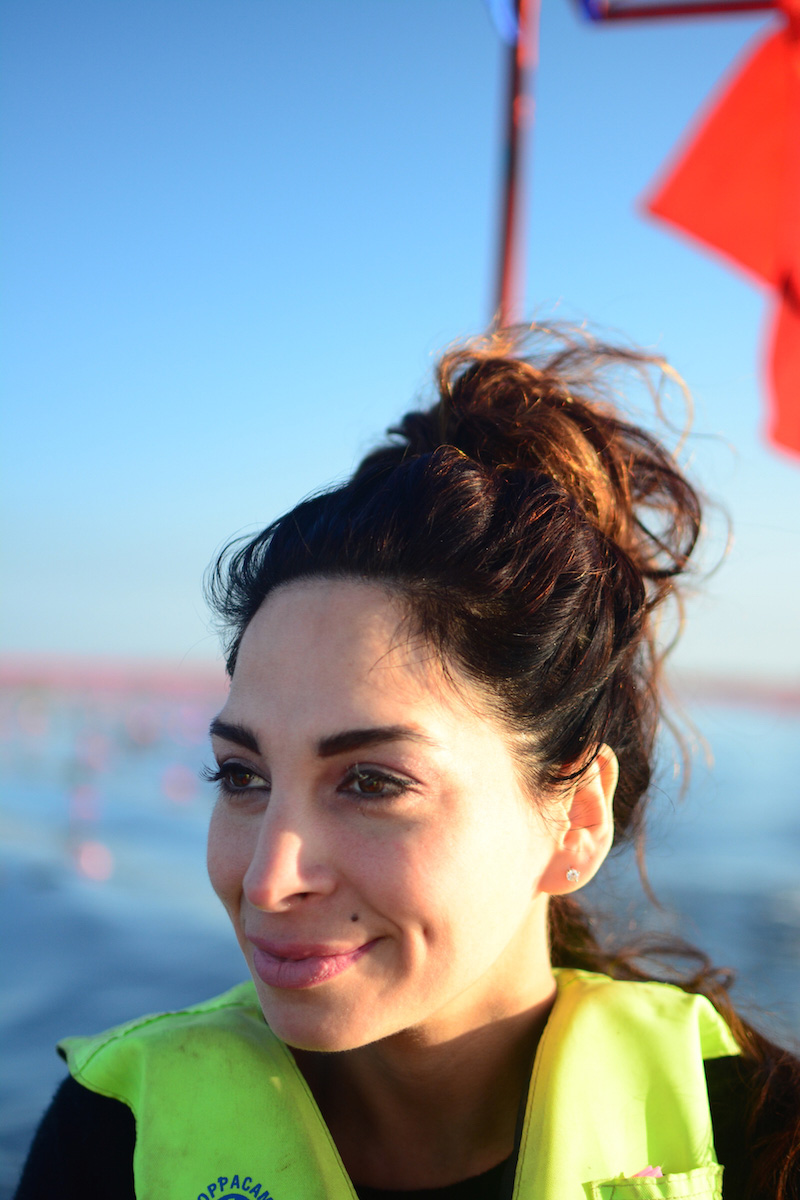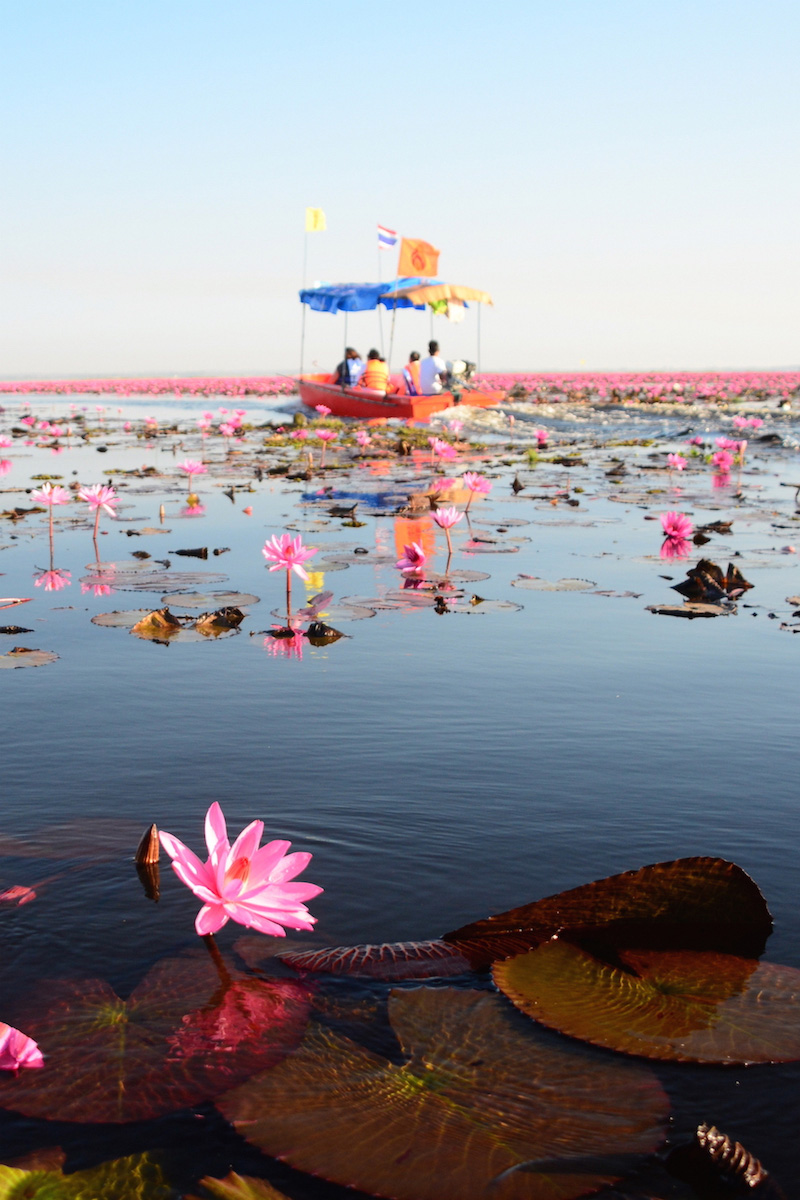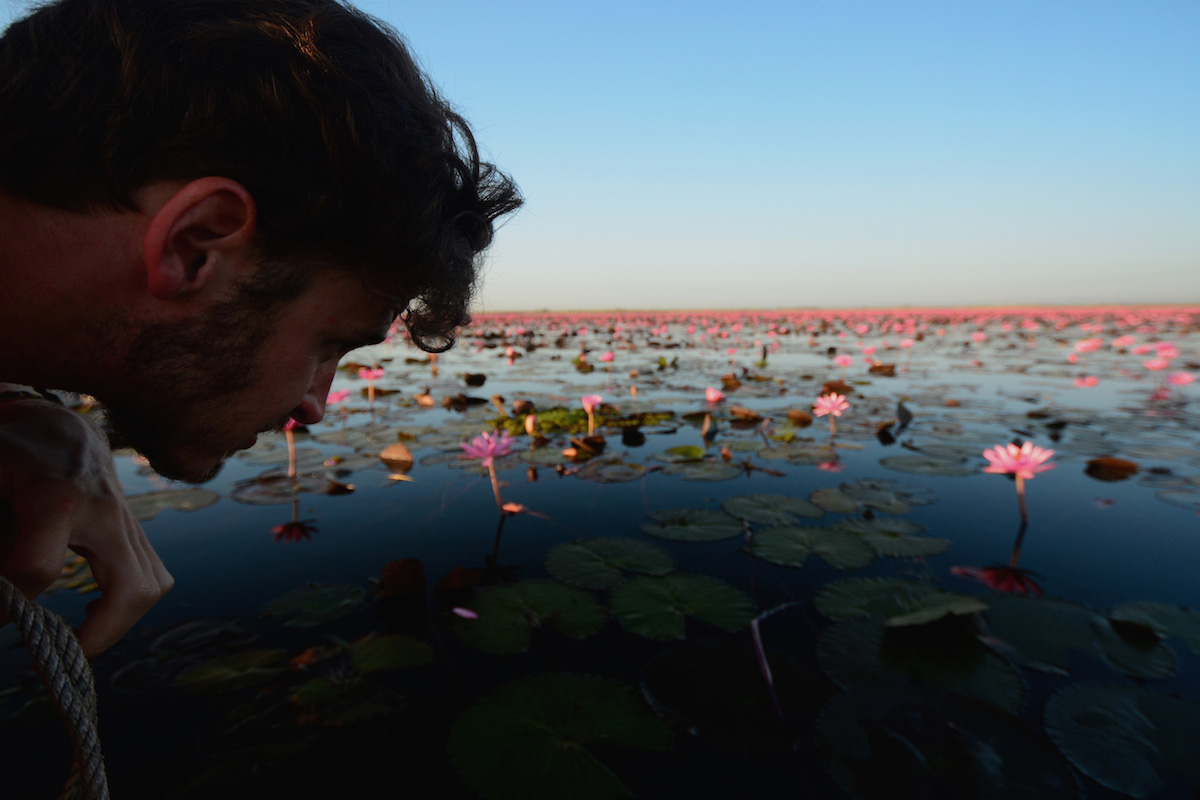 How to Visit the Red Lotus Sea
If you want to see the Red Lotus Sea, the first thing you need to do is come in the right season. January (when the official "Red Lotus Sea Festival" occurs) and February are the only months of the year where flowers cover the surface of the lake enough to replicate the experience you see in the pictures above, although you can go out on the lake whenever you wish.
To reach the Red Lotus Sea, fly or take a train to the northeastern Thai city of Udon Thani (airport code UTH), from which Nong Han Kumphawapi Lake is about 30 minutes away by taxi. Unless you've practiced speaking Thai and its many tones, I recommend you simply screenshot a picture of the Red Lotus Sea, rather than trying to tell its official name – again, Talay Buadaeng – to your driver.
You can visit the Red Lotus Sea anytime of day, but I recommend going just before sunrise (leave Udon Thani no later than 6 a.m.) for the best lighting and most manageable crowds. A taxi for return journey will cost you between 1,000-1,500 THB, while a 90-minute boat ride on the lake costs 50 THB as of February 2015.
Click here to learn how I can help!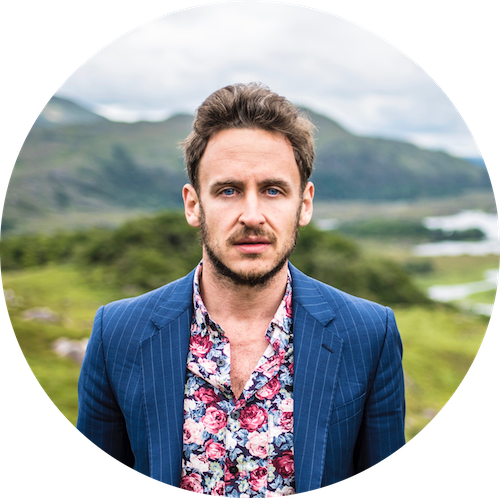 informs, inspires, entertains and empowers travelers like you. My name is Robert and I'm happy you're here!