Early in the spring of 2009, I was sitting on an orange, pleather IKEA couch in my living room, which was painted a shade of fluorescent yellow that clashed with absolutely everything – especially the gorgeous greenery lining the shores of the river outside my window. If I opened my front door I saw the glittering – and growing – skyline of downtown Austin, whereas stepping onto my balcony allowed me to see what all the wonderful people who also called my apartment complex home in those days were up to.
"It's not the perfect life," I moped to Grace, perhaps the most wonderful of these people, who was seated next to me. "But it's my life."
Actually, my life at that time would've been perfect, had it not been for one inconvenient truth: I was unemployed and, with the economic outlook almost as bleak as my résumé, didn't stand much of a chance of changing that in the capital of Texas.
Several weeks earlier – the very day I lost my job, in fact – I'd hatched the perfect plan not only to get myself out of the red, but to achieve my lifelong goals of living abroad: Teaching English abroad. The only problem? Fear of missing out, way before "FOMO" was even a thing.
Austin was where I'd lived since I graduated college, which is to say my entire adult life – the acquaintances, friends and lovers I'd met during my the three years in the ATX had come to define me as much as everything I'd known in the previous two decades. I wanted to continue being a part of their lives, to continue seeing how they would impact mine and to continue undoing the damage of my suburban upbringing.
"You glorify this place," Grace laughed as she took a swig of Malbec. "You can't honestly tell me you'd rather live in this roach motel along that drainage ditch," she pointed outside toward the river, "than go out there and see the world."
(I totally could.)
Within a few months, however, the mathematical realities of my life finally did force me over the Pacific Ocean to Shanghai, where a different sort of FOMO (which was still not yet a thing, for the record) began to manifest itself in me.
As I waited for the Metro to take me to work each morning, I would stitch together a dream travel itinerary in my mind. The idea was that I would leave China the following November, at the end of my year teaching contract, and make my way through Southeast Asia for two months, before continuing down to Australia and New Zealand, then flying across the Pacific Ocean to South America and backpacking my way back up to Texas.
Or maybe, heading to India and the Middle East instead of Australia and New Zealand, then trying my luck at Africa and the parts of Europe I'd thus far missed. Frankly, I didn't care. I just knew the world was out there, the ice caps were melting, and I was a hundred feet underground on my way to a job I had taken only as a means to the very end that was playing out in my mind.
The good news is that my diligent moonlighting in online journalism during my early days in Shanghai paid off in spades, allowing me not only to leave China, but to achieve location independence a full five months ahead of when my contract was supposed to finish. I could quite literally have traveled forever – all I needed to get paid was an Internet connection and access to my PayPal account – but after three months, I was back in Austin attempting to re-establish the life I'd been forced to leave behind the previous autumn.
Over the past several years, I've attempted to have the best of both worlds, maintaining a base in Austin and traveling as often as I can. But while the income from my travel blog allows me to essentially come and go as I please, I've had to deal with more of my fair share of FOMO, especially once some hipster got around to coining the acronym.
This goes both ways, but it's more often than not about missing something at home, in Austin. Whether I'm on the road on one of my best friend's birthdays, or I meet an amazing guy just days before embarking on a weeks-long trip, or I'm forced to disrupt a particularly productive spell of healthy eating and fitness because I've received an invitation I can't say "no" to, the increasing importance of travel in my life has forced me to make a number of sacrifices with regard to my relationships, my health and ultimately, my emotional stability.
Of course it goes the other way, too. This year, for example, I've vowed to travel less and stay home more, as I work toward several goals I set in honor of my 30th birthday – hiring a personal trainer, eating a clean diet of whole foods and getting more serious about dating, to name a few. While I'm probably happier with my life in Austin than I've ever been – and happier with my life in general – I feel my soul being summoned to distant corners of the world.
Distant corners and new frontiers – and more familiar ones as well. I've spent much of the past year going back to places I've already been, from Beijing to Brazil, and from the Swiss Alps to the sparkly shores of Thailand's Trat islands, as much because they merit follow-up visits as because of the deep personal connections I feel toward those places and the people there, and my visceral fear of those connections severing with the passage of time.
And I feel deeply conflicted, because I claim all of these realities as my own.
I'm headed to Israel and Turkey for two weeks today, on behalf of the Israel Ministry of Tourism and Turkish Airlines, respectively. But I am simultaneously leaving behind Grace and the rest of my friends, the wonderful man I'm dating, my healthy food and my personal trainer, and although it's only for two weeks, they are two weeks of my life (and, perhaps more importantly, two weeks in the lives of the people I love) that none of us can ever get back.
It's not the "fear of missing out" anymore – it's just missing out. And although I can't really complain about it, given the amazing life I've created for myself – FOMO, to be sure, is among the most first-world of problems – I do wish I could tell you it gets easier the longer I deal with it.
Has the fear missing out ever gotten in the way of your travel plans?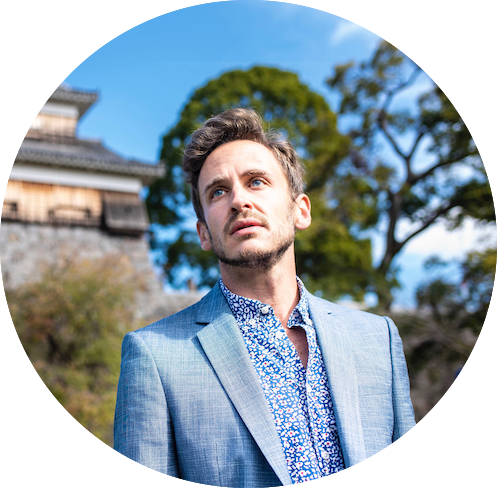 informs, inspires, entertains and empowers travelers like you. My name is Robert and I'm happy you're here!