Naples, in spite of a rich history longer than Rome's, and its close proximity to attractions like the Amalfi Coast, Mount Vesuvius and the Isle of Capri, has not experienced a tourist boom the way the rest of Italy has. That's bad news for the local economy, of course, but good news if you do decide to take a trip down to Italy's Campania region, many of whose treasures are all but untouched by travelers.
While many of these treasures are of the beautiful, majestic sort, one in particular has a somewhat sinister backstory. Still, you should absolutely make Fontanelle Cemetery a stop on your next trip to Naples, even if you might want to book yourNaples hotel far away from it to make sure you can sleep at night.
The Backstory
When burial space in Naples began to run out in the 16th century, when Naples was under Spanish rule, the city's undertakers had a brillant idea. They decided to free up room for the newly dead by removing the remains of the long-dead, and storing them inside a cave in Naples' Materdei district and thus, Fontanelle Cemetery was born. Er, died?
Fontanelle Cemetery's story only gets grislier from there, with it becoming the preferred resting place for the victims of the1656 Great Plague and then a general pauper's cemetery in the 19th century. Generally poor organization iniside the cave, coupled with the fact that floods washed the remains onto the streets of Materdei on several occasions, led to the cemetery becoming little more than a random collection of skulls and bones. Subsequently, so called cults of devotion began among local Neapolitans, who felt it was their duty to "care" for the bones.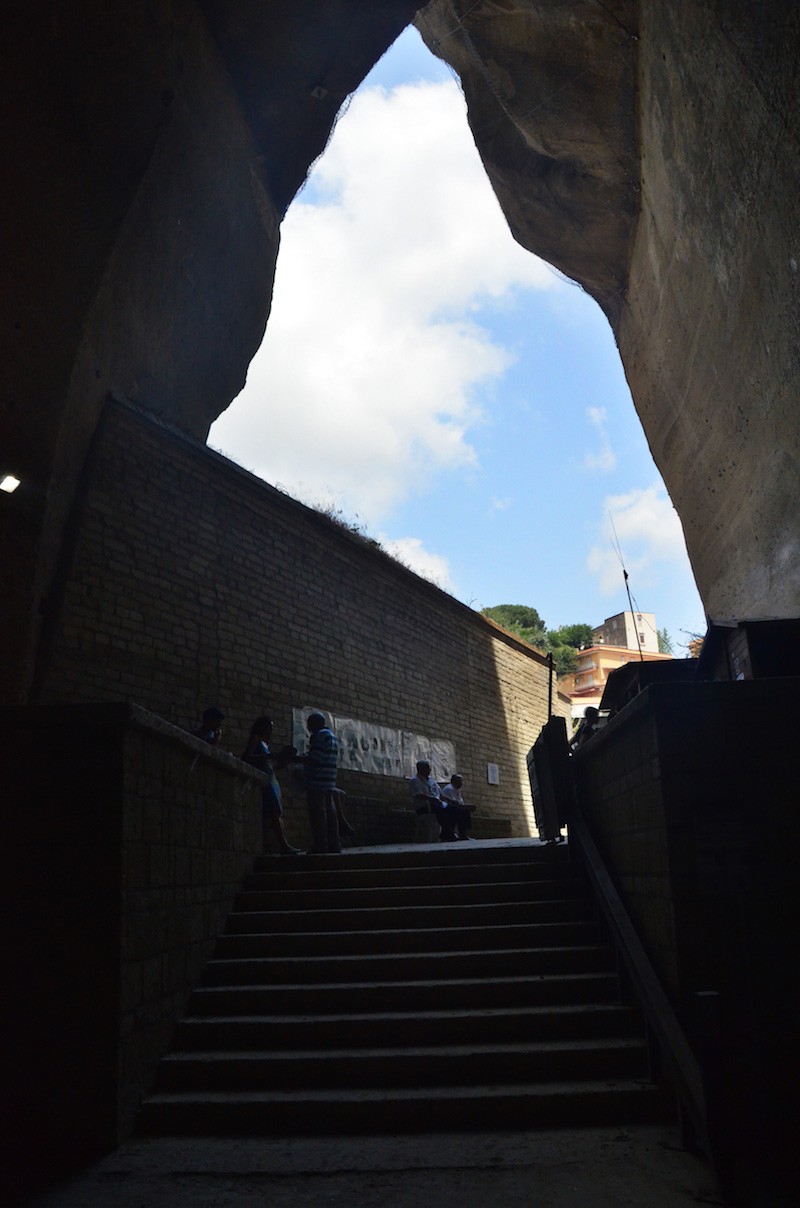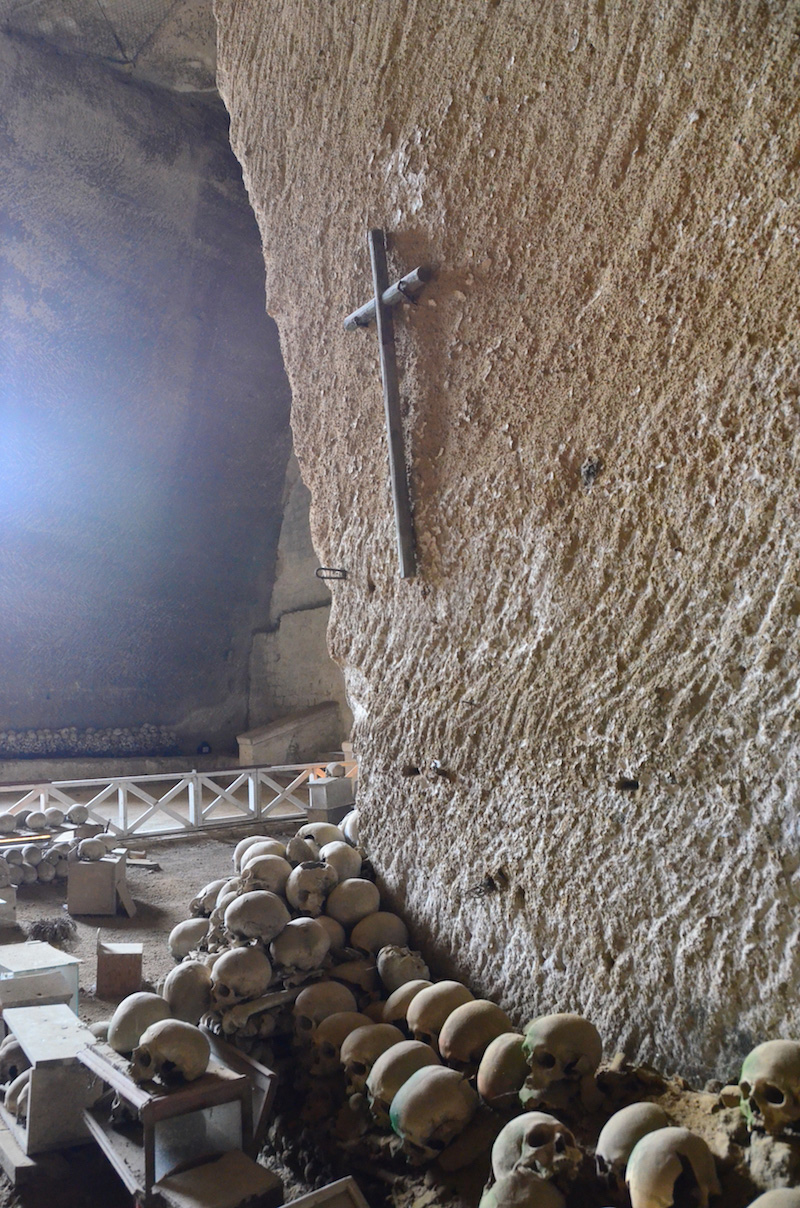 Fontanelle Cemetery Today
The good news – well, for all that is good and wholesome in the world, not the bones – is that the Cardinal of Naples officially spoke out against the cults of devotion in the late 1960s, which eventually led to Fontanelle Cemetery being transitioned into a historical site. Today, it's open to the general public, although it's certainly not your typical tourist attraction.
How to Visit Fontanelle Cemetery
If you want to visit Fontanelle Cemetery, the first thing you should do is call to make a reservation, at +39 081 795 6160, (or simply 0817956160 within Italy). While the cemetery is public, you typically need to make an appointment because, well, most people know nothing about Fontanelle Cemetery, and many of those who do have no interest in visiting. It's not a super popular place.
Once you've confirmed your appointment time, getting to Fontanelle Cemetery is easy. Simply ride the Naples Metro to "Materdei" station, then follow the signs northward toward Cimitero Delle Fontanelle, which is the cemetery's name in Italian. There's no fee to enter Fontanelle Cemetery as of April 2015, although donations are accepted to assist with ongoing historical restoration.
(Which, creepily enough, includes an effort to catalog and organize the bones once again, although local religious authorities still officially discourage the formation of cults.)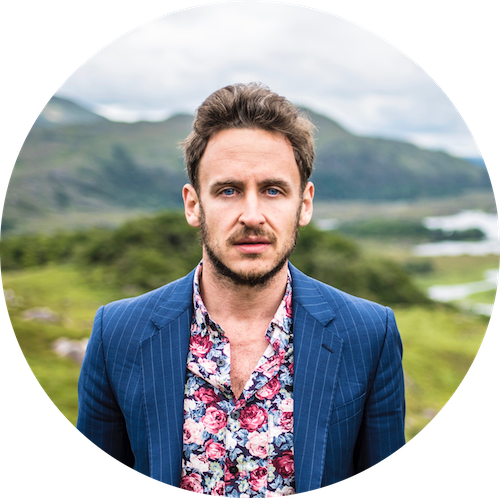 informs, inspires, entertains and empowers travelers like you. My name is Robert and I'm happy you're here!