This plane must be older than I am, I thought as I boarded a United Airlines Boeing 767-300 in Zürich this past February, having just celebrated my 30th birthday in the Swiss Alps.
Well-used lavatory ash trays and boxy overhead luggage bins notwithstanding, the seat-back entertainment screens were no larger than an iPhone 6 Plus; the overhead televisions (this plane still had them) were like the computer monitors of my childhood. The entire inside of the plane glowed a pale yellow color, presumably due to latent cigarette smoke from the 1980s.
Although I understood, cerebrally this is, that being on such a decrepit plane posed no actual threat to my safety, the squeaks and shrieks the ancient fuselage emitted as we taxied – and the several overhead bins that flew open during take off – aroused a primal sort of fear in my reptilian brain.
It was also around the time we took off that I noticed the screen in front of me, in addition to being smaller than my entire hand, would be stuck on the same channel the whole flight: The remote I needed to control it was busted.
As I heard the bell chime confirming we'd reached 10,000 feet, I reclined my seat and rolled my eyes so far back in my head they stayed in Switzerland. So this is what flying in your 30s is like.
The Importance of Aircraft Size
Make no mistake, the Boeing 767 is not a "bad" plane. The -400 variant, in fact, is one of my favorites to fly on, owing largely to its 2-3-2 configuration in economy, which makes it one of the least crowded wide-body aircraft in service. I personally believe it is the 767-400, of which United is one of only a couple operators, that caused its customers to vote the 767 its second-best aircraft – the hideous 767-300 certainly can't take credit.
"But wait a minute," you might say, if you're not a total nerd like me, "what is a wide-body aircraft?"
I'm glad you asked. In simplest terms, a wide-body aircraft is one with two aisles. Widebody aircraft, which include not only the 767, but also the 747, 777 and new 787 (on the Boeing side) and Airbus' A300, A330, A340, A350 and A380 aircraft families, also tend to have longer ranges, which is why you'll typically see them deployed on transoceanic routes.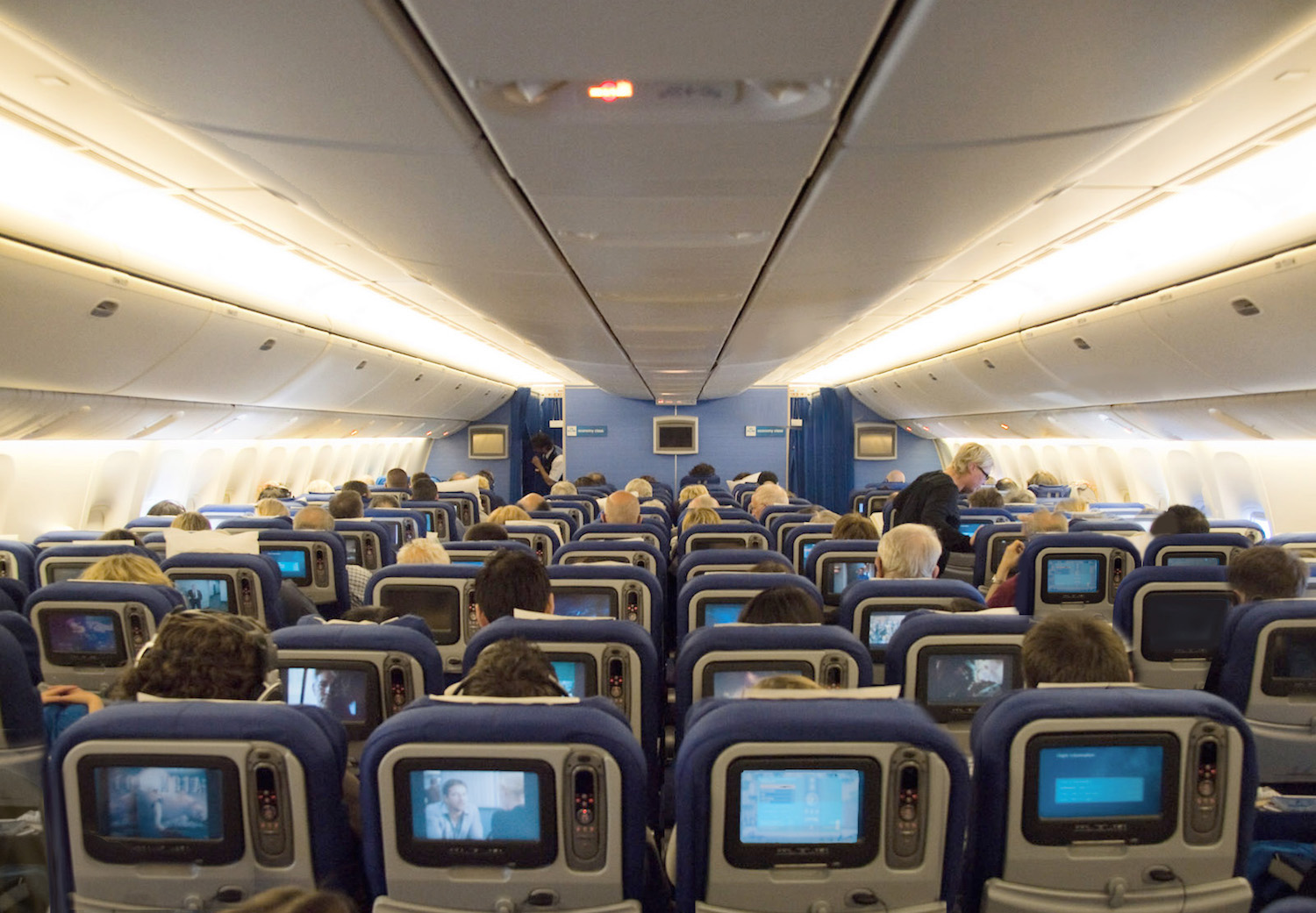 Boeing 777-300 interior. Image credit.
Widebody aircraft are advantageous to both airlines and passengers: They allow airlines to cram more passengers into each plane; and the larger circumference of the fuselage creates the semblance of a roomier cabin for sardin…er, passengers.
None of this is to say that narrow-body, single-aisle aircraft like the 737 and A320 are necessarily bad, although flying across the ocean in one of them (United, American, Delta and a few European carriers fly 757s across the Atlantic) can be a claustrophobic experience.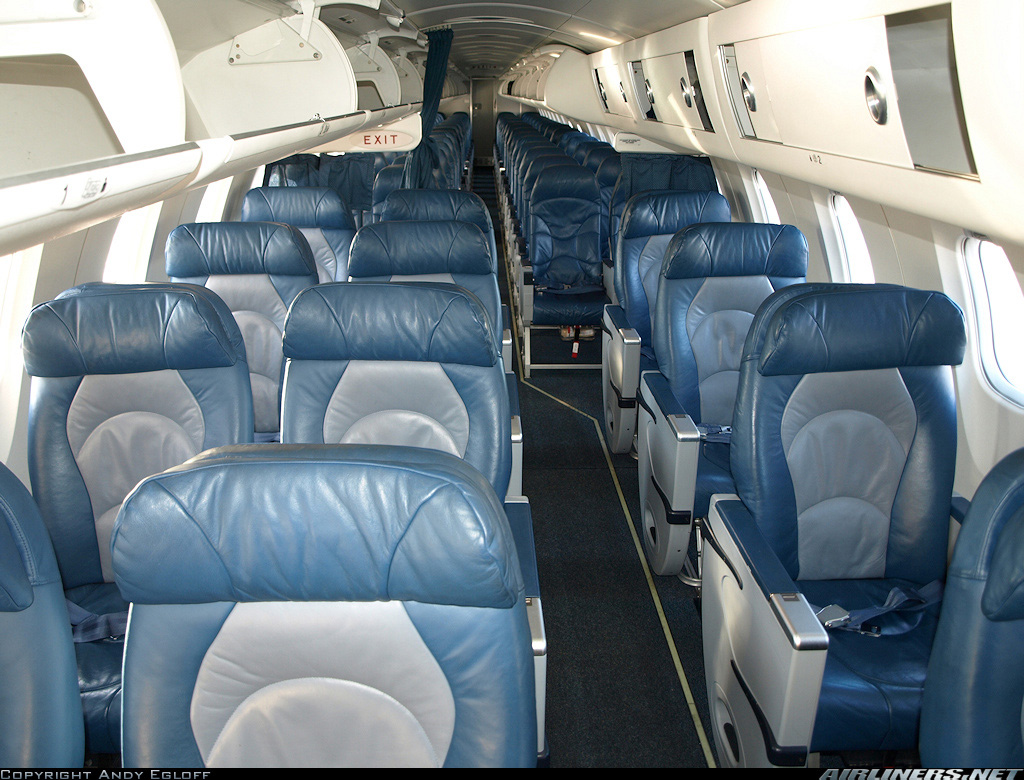 Embraer ERJ-175 interior. Image credit.
To be sure, the main type of aircraft I try to avoid are regional jets made by manufacturers like Embraer and Bombardier's Canadair division. Also known as "puddle jumpers," these planes are so tiny they often seat only 3-4 passengers in each row (and even that's crammed). They also tend to be operated by "Express" carriers like United Express, Delta Connection and Envoy (formerly American Eagle), which has implications on the service side.
In general, the larger the aircraft, the better service and food you can expect. Regional and narrow-body aircraft have small (and, in some cases, nonexistent) service galleys, which limits both the quality and quantity of food that can be brought on board, and also the number of crew members. You'll have more flight attendants on larger aircraft and, depending on the length of the flight, more options for food, more scheduled food and beverage service and more options therein.
The Importance of Aircraft Age
As much as I might not like flying on older aircraft, I do have faith in the regulatory procedures of bodies like the FAA and I do trust that even the aging 767-300 I flew back from Zurich was technically "safe." Older aircraft are uniformly less pleasant to fly on, however, which is why I tend to avoid them.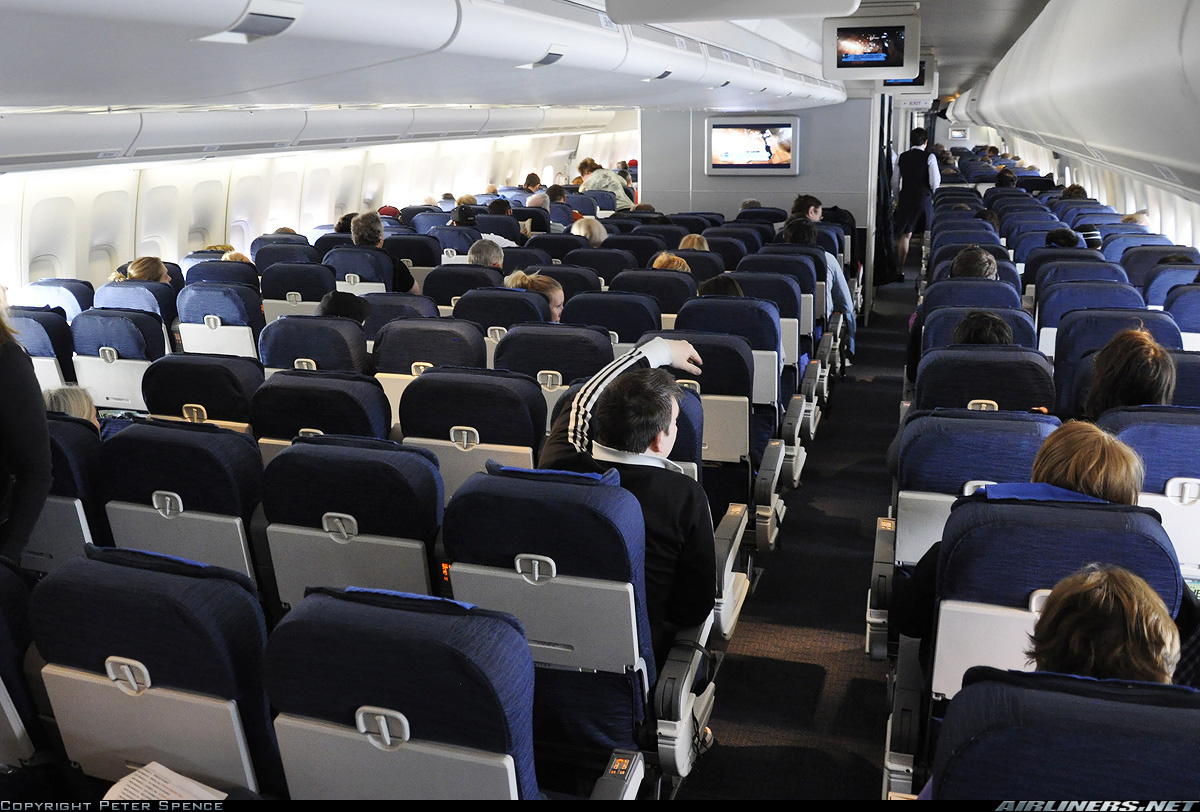 747 interior. Image credit.
Unfortunately, this includes what was once my favorite type of airplane: The 747, the undisputed "Queen of the Skies." With the exception of Delta's retrofitted 747-400s, and Lufthansa's brand-new 747-800s, 747s are outfitted with extremely old and ugly interiors, which makes them terrible to fly on, especially considering that they tend to fly extra-long routes like Los Angeles-Sydney and Chicago-Beijing.
The effect of aircraft age on the flying experience isn't just superficial, either. As I mentioned earlier, during my 767 diatribe, older aircraft often lack modern entertainment, which is just about the only way to survive a long haul flight in economy. If you're flying in business or first, you probably won't notice this – most airlines have retrofitted their premium cabins in order to satisfy high rollers.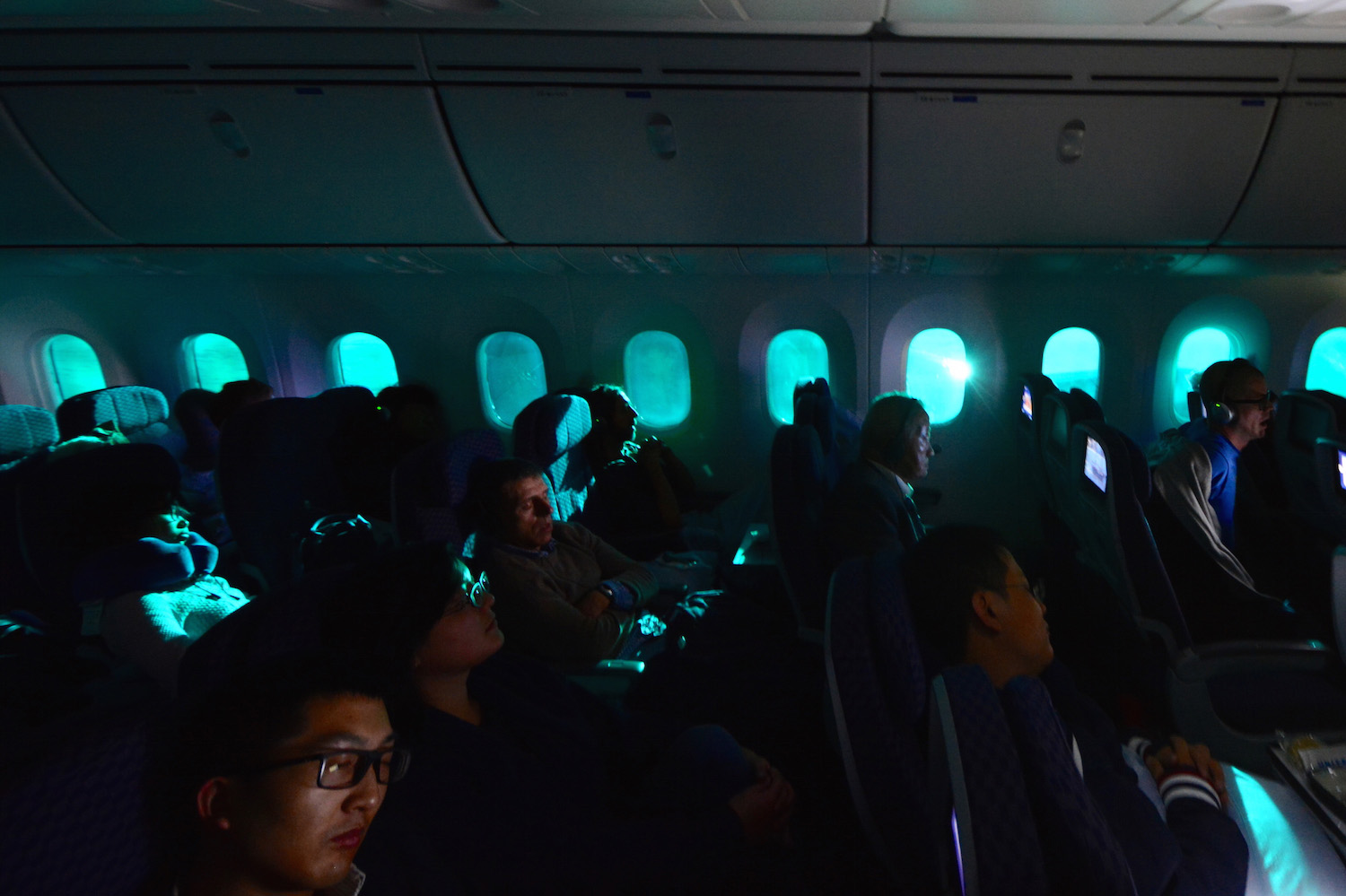 787 interior
On the other hand, flying on an extremely new aircraft does have its perks, particularly in the case of the ultra-modern Boeing 787. The 787's fuselage is made completely of composite plastic, which allows the aircraft to operate with lower cabin pressure, which means less jetlag. Other comforting features of the 787 include interior lighting to match the exterior sky and huge, digitally-dimmed windows. Newer aircraft, including but not limited to the majority of 787s, also offer in-light Wi-Fi, which is of course my favorite amenity.
Airbus vs. Boeing
Although the media makes much of the "war" between Airbus and Boeing, this is probably the aspect of aircraft disambiguation that makes the smallest amount of different to the average passenger. As a matter of preference, however (and not, I should emphasize, my American nationality), I tend to prefer Boeing planes.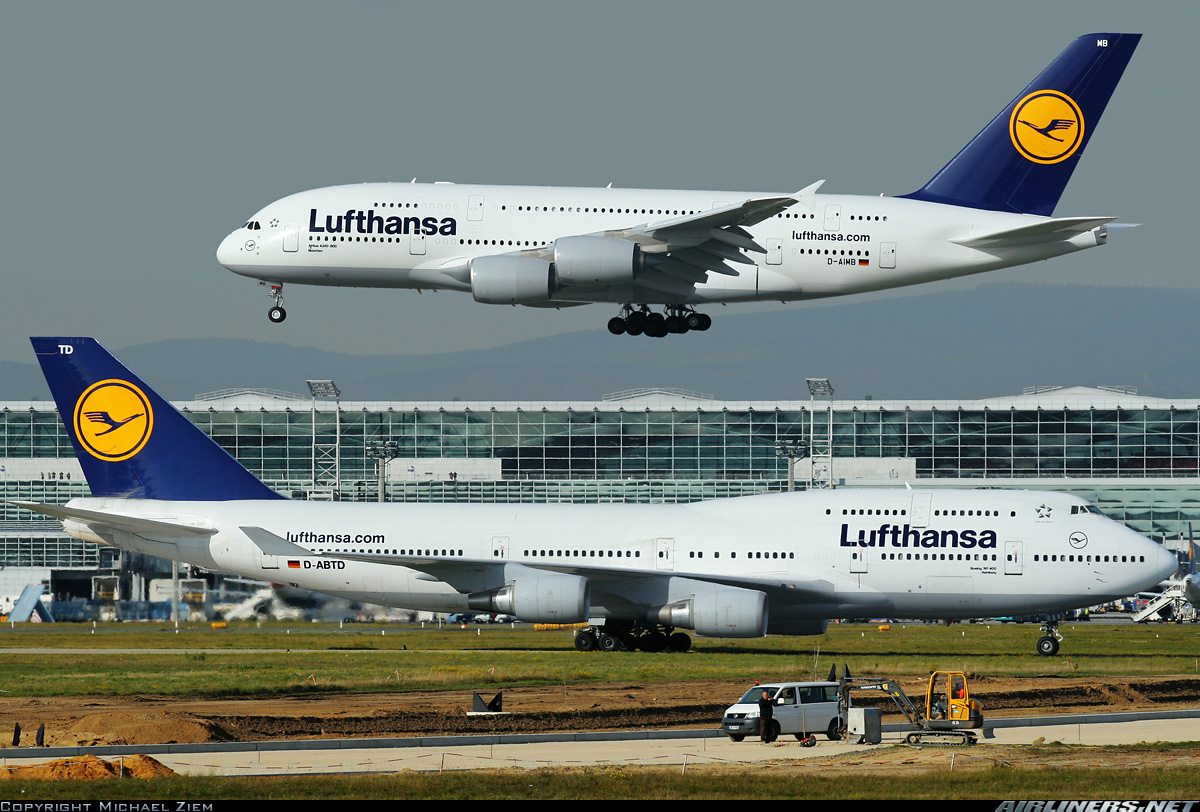 Elegance vs. Excess. Image credit.
For one, Boeing's design tends to be more elegant. Look at the busty 747 versus the bloated A380, the aerodynamic 787 versus the awkward A350 or the stubby A319 versus the sexy 737-500. In every aspect of aircraft design, from the overall proportions, to individual elements like the cockpit windows and engines, Boeing aircraft tend to be more pleasing to the eye – my eye, anyway.
Should I Let Aircraft Type Influence My Flying Plans?
I certainly do! I'm traveling to Seoul in a couple weeks, for example, and I willfully added an extra connection – and a few hours to my flying time – so that I could fly a 787 over the Pacific instead of a 747. Likewise, when I fly home to St. Louis to see my family, I spring for American (who flies mainline, i.e. not regional, aircraft) or even Southwest, as much as I usually hate them.
Of course, it's all about you. Some people give few enough fucks that a 787 really is an A320 really is an ERJ-145. But in general, if you make a habit of flying on the newest and largest aircraft you possible can – to say nothing of airline choice, which is a topic for another article – you'll love flying more.
(Or hate it less, at least.)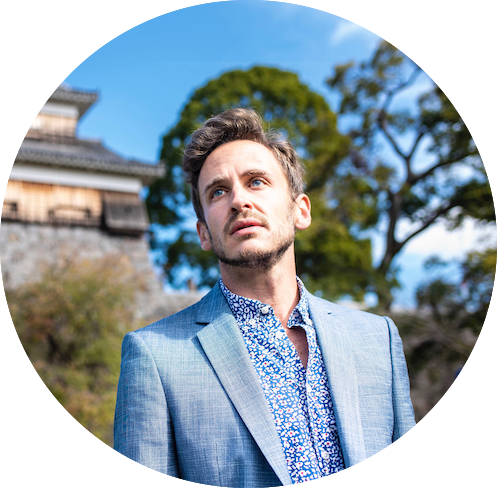 informs, inspires, entertains and empowers travelers like you. My name is Robert and I'm happy you're here!