The last time I flew Southwest Airlines was a long time ago—September 30, 2009, to be specific. I was headed back the same place I am today (St. Louis, where my family lives) only then, I more or less had my tail between my legs.
While it's true that I was just weeks away from boarding the one-way flight to Shanghai (not a Southwest flight) that would end up leading me to the life I live today, I was leaving Austin as much out of desire (I knew only big risks would produce big rewards) as out of necessity: I'd been fired from the fucking Cheesecake Factory, let's be real.
It was a long time ago. So long ago, in fact, that you couldn't exchange a bit of your private information for a quicker pass through security.
"If you want to get on this plane," I remember the TSA thug threatening me. "You'll do exactly what I say." It was the last thing I needed before enduring the cattle call that was the Southwest Airlines boarding procedure.
Or that I remembered it to be, anyway.
I arrived to gate 9 today, only a few minutes before my scheduled boarding time thanks to the godsend of TSA Pre✓®, to find not a single person lined up in Southwest's signature lettered boarding lanes. It wasn't until the gate agent came over the intercom (exactly one minute before boarding) that anyone even got out of their seat; within seconds of taking my position at A28, I was on the jetway. I felt like I was in Switzerland.
In spite of the fact that I was a "only" A28 (I paid $12.50 for the so-called "Early Bird" check in, so I expected better), I managed to score an aisle seat in the front row of the plane. I got seat 1D for an extra twelve dollars and fifty cents – you hear that American?
Either Southwest has become a lot more civilized since the last time I flew them I texted my sister, whom I was on my way to visit. Or I just have a very bad memory.
As I've traveled the globe the past half-decade, earning elite status with carriers in both the Star Alliance and oneworld, I've become accustomed to perks like lounge access and free upgrades and, occasionally, being treated like a human being while onboard the plane. The idea of flying without such luxuries seemed hollow and primitive.
At the same time, so-called "legacy" carriers have adopted many elements of Southwest's model—designated boarding lanes, for example. But in spite of the fact that they all have assigned, confirmed seats, United, American and Delta passengers tend to line up long before boarding, unlocking the misery potential (but not inherent) in the process.
To be sure, as I sit onboard Southwest's new Austin-St. Louis nonstop—the only such flight that exists and, frankly, the only reason I even considered flying Southwest again in the first place—I'm reminded that it's not Southwest I dislike, it's how poorly other carriers have attempted to emulate the model they perfected.
Southwest will never replace ANA, Cathay Pacific or Lufthansa for me until they start flying to Tokyo, Hong Kong or Frankfurt, but there's ultimate no need for "full service" – neither elite status nor lounge access nor a business-class cabin – on Southwest flights. Free snacks and refreshments, spacious seats and cabin crew who actually seem happy to be at work go a lot farther that I remembered them to: A Southwest flight is not an experience that needs recovering from.
As I hope my Southwest Airlines review articulates, I definitely feel the LUV. Thanks, Southwest!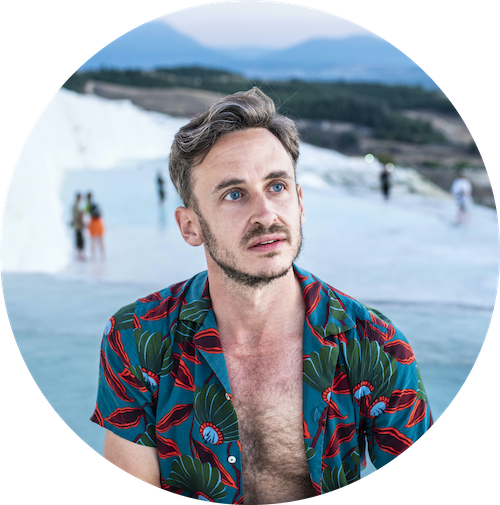 informs, inspires, entertains and empowers travelers like you. My name is Robert and I'm happy you're here!