EDIT: My thinking on Travel Hacking has evolved—I recommend you read this post instead.
A few years ago, I found myself in Thailand without a ticket home. As I was browsing Internet forums between unfruitful flight searches, I stumbled upon something unbelievable: I could book a one-way flight, it seemed, from Southeast Asia back to North America, for around 500 U.S. dollars – in international first class.
The particulars of the deal were slightly more complex. I would need to begin my journey not in Bangkok, but in nearby Yangon, Myanmar. Additionally, the flight would take me not to Austin, but to Montréal; I would need to find my own way back to Austin from there.
Still, the overall cost of my first-class journey, including one-way regional flights and the visa necessary to enter Myanmar at the time, would be less than any one-way economy flight I could find – I booked the ticket.
Unfortunately, in spite of all the assurances other posters on the forum provided to the contrary, the airline quickly discovered this "error fare" and canceled all associated tickets, mine included. I ended up having to fly home in economy, but I remained fascinated by the world I'd just discovered: The world of travel hacking.
Three years later, however, I've come to the conclusion that travel hacking is usually not worth all the trouble involved. Here's why I feel that way, and what I recommend you do instead.
What is Travel Hacking?
Before I go talking a bunch of shit about travel hacking, I should probably define it. Travel hacking is a broad topic, which means different things to different people, but in general, travel hacking is exploiting weaknesses of companies that provide travel-related products and services to make travel easier and cheaper for yourself.
Common strategies of travel hackers include: Scouring the Web for extremely cheap airfares (both errors and deliberate flash sales); opening travel credit card accounts, often for the sole purpose of reaping sign-up bonuses; and planning travel around hotels that offer bonus nights or long-stay discounts. These are just a few of the ways you can "hack" travel, however – travel hacking is, by design, a limitless pursuit.
Travel Hacking Restricts Freedom and Flexibility
Ironically, the one thing travel hacking often limits is your freedom as a traveler. If you depend on error fares or sale fares to buy your plane tickets, for example, you are beholden to a limited range of dates and destinations, which may or may not correspond to where you actually want to travel. I've seen people book so-called "positioning flights" in order to take advantage of a particular deal, which add hours or even days to their overall travel time.
Likewise, if you primarily use points or frequent flyer miles to travel by air, you have to deal with availability and connection constraints that wouldn't exist if you paid cash. This, combined with fuel surcharges and other fees some airlines levy on award tickets, makes points in many frequent flyer programs effectively worthless.
Travel Hacking is Often Unethical
Back when I found my ill-fated first-class journey, I (and everyone on the FlyerTalk forum where I found the deal) knew that it was a mistake, but booked it anyway. After the airline canceled it, many objected, some of whom actually went as far as to sue the airline, due to a nuance in international air travel statutes a lawyer on the forum pointed out. Legal or not, it was the travel hackers, and not the airline, who were in the wrong, a truth the court eventually cited in its ruling.
Another example of travel hacking's questionable ethics is the credit card strategy I mentioned earlier. Many travel hackers proudly proclaim opening credit card accounts then, once they've reaped the sign-up bonus, closing them immediately in order to avoid paying the annual fee. While this, again, is legal, it's pretty shady and underhanded if you ask me.
Travel Hacking is a Short-Term Strategy
In addition to the fact that travel hacking limits your freedom and frequently places you in ethical grey areas, it's simply not a great strategy in the long-term. If you're constantly waiting for the next incredible fare sale or credit card bonus offer, you can't really think about your long-term travel strategy, whether that's a bucket list, building your own travel blog or hitting the road for months or even years at a time.
I personally know many travel hackers for whom travel hacking itself has replaced traveling. Their entire trips consist of sleeping in different first-class cabins, relaxing in multiple VIP lounges and purchasing nice cameras with their credit card points, then using them not to photograph destinations, but the opulent fantasy world into which they hacked.
One Alternative to Travel Hacking
Obviously, I haven't traveled to almost 100 countries over the past five years by paying full price all the time. What I have done, however, is built sustainable strategies that depend less on fleeting vulnerabilities in travel systems, and more on long-term trends and truths. Not so much travel hacking – maybe travel lubrication?
When it comes to airfare, for example, I decide where I want to travel first, then worry about finding a way to get there. Although I do occasionally consult websites like The Flight Deal and Secret Flying, the best way to find cheap airfare, in my experience, is to know which airlines (and their partners) fly where, and to search their websites often in the weeks (and, if possible, months) leading up to your trip. Click here to learn more about that.
Over time, you'll usually find that one airline or airline alliance tends to be the cheapest and most convenient out of your home airport, which will lead to your allegiance to that airline. This has its own perks, namely elite status, which afford you priority check-in, boarding and security, free upgrades and lounge access, among other benefits.
Opening a credit card account from this airline, sign-up bonus notwithstanding, will also benefit you more in the long term. I earn about 60,000 United miles every year, simply due to every day spending, which I can redeem for travel and upgrades across the industry-leading Star Alliance.
(When I can find availability, that is.)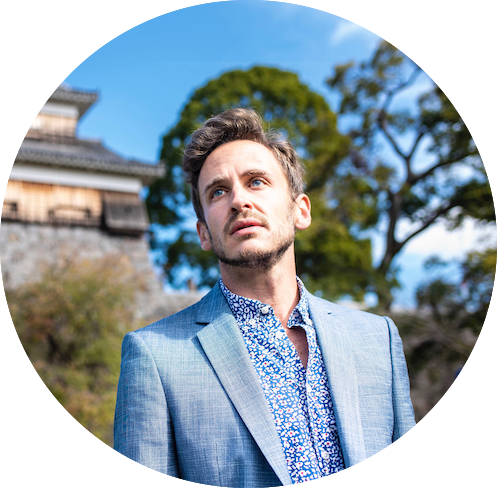 informs, inspires, entertains and empowers travelers like you. My name is Robert and I'm happy you're here!