A few days before my recent trip to California, a representative from the marketing agency that invited me to the Golden State called to confirm a few details.
"We've got you going to a winery, lots of nice restaurants and even some breweries. Do you want to see anything else?"
"Well," I began. "I'd like to see some nature. And some architecture. And take some photos. And do some exploring. To be honest, food and beverage don't really interest me."
"Wait," she asked, "you're not a food blogger?"
"Absolutely not," I chuckled. "Furthest thing from it."
The funny part? This – "Why don't you ever blog about food?" – is one of the most common questions I get asked, by readers, PR people and even my friends/family.
Here's why.
I Am Not a Foodie
I remember being at a hip, new restaurant here in Austin recently, and listening to the server yammer on for what felt like millennia about the nondescript appetizer she set in front of us.
This is a poached blue jay's egg, the bright-eyed, bushy-tailed blonde proclaimed, garnished with paprika-cinnamon goat cheese served atop a single leaf of imitation seaweed.
I made the particulars of her spiel up, but the idea –  talking up bullshit food Sandra Lee could've made such that your customer feels comfortable shelling out 50 bucks for it – is pretty par for the course when it comes to establishments where style supersedes substance, i.e. most new restaurants. Why the hell would I want to glorify that noise?
Food Photography is Cheap
Aside perhaps from de-contextualized photos of street art, few types of photography annoy me than Instagram food photos, especially pictures of meals (or parts of meals) taken from overhead. It's not that these are bad – many are quite visually appealing – but rather that like street art photography, wherein a "photographer" appropriates someone else's blood, sweet and tears for his or her own gain, food photography is cheap.
I say this as a hypocrite, albeit not a frequent one. Just last week as I was driving up California's Highway 1, in fact, I posted a picture of my burger-with-wine lunch special in front of pristine coastal scenery, specifically because I knew it would get more likes than any other picture I could post.
I was right – that's fucking food photography for you!
Food Writing is Even Worse
While food photography's cheapness stems mostly from the hijacking of someone else's visual design sensibilities, food writing sins on a multi-sensory level: It actually makes you hungry!  They say the way to a man's heart is through his stomach – food writers understand this keenly.
I mean, why bother deeply exploring a destination and trying to extrapolate some profound truth from your experience? Just eat lunch and talk about your meal like it's something you saw in the Louvre.
Newsflash: Everybody Eats
To be sure, what annoys me most about food blogs is how hyperbolically they talk about the most quotidian practice in the world. I mean, much love to all the chefs and restaurateurs out there, but for the majority of the planet, eating is a pragmatic pursuit, not a pleasurable one.
This isn't to say I don't love certain foods, some to a disturbing extent (hola, chile con queso!), but ultimately, I eat to avoid death.  Ironically, I have a penchant for ingesting things that bring me involuntarily close to death, i.e. food poisoning, another reason I play it safe, especially when on the road.
But that's a subject for another rant – food blogging, and not actual food, is what's making me sick today.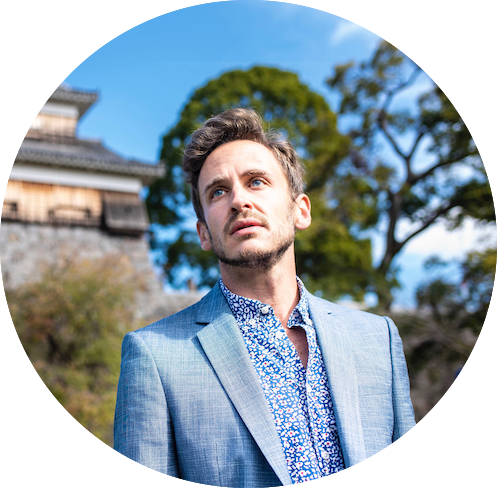 informs, inspires, entertains and empowers travelers like you. My name is Robert and I'm happy you're here!