If I had a dollar for every time a person has asked me to pick up something for them while traveling, I'd be a very rich man. Unfortunately, the majority of these people have been friends, and although some would've happily paid me a commission, I didn't have the heart to charge for my services.
Recently, however, I came across a tool that takes the heart out of this particular equation. Please allow me to introduce Grabr – international shopping and peer to peer delivery network.
How Grabr Came to Be
On the surface, e-Commerce is simple and all-encompassing—theoretically, you should be able to order anything in the world from anywhere in the world and have it delivered to anywhere else in the world at a fair price and in a short amount of time. Unfortunately, restrictions on import and export, especially for merchants, make this prohibitive and, in some cases, impossible. This especially hurts travelers, since we tend to have our eyes on unique and even one-of-a-kind items online retailers are unlikely to stock.
Grabr aims to solve this problem by leveraging a convenient fact: International travel is now easier than ever, with almost 300 million people passing through the Top 10 international airports in the U.S. each year. Instead of waiting for companies to deal with the bureaucratic headaches involved in selling more obscure items, why not allow travelers to deal with it on a peer-to-peer level?
A Win-Win Situation
It's obvious to see why Grabr is amazing for Travelers. For relatively minimal effort (i.e. the time it takes to find and purchase an item and the effort it takes to bring it home), we can earn money, the amount of which is agreed upon before we even agree to fulfill the Buyer's Grab. There's no cap on the number of Grabs you can take on at once, which means that your earning potential is theoretically unlimited.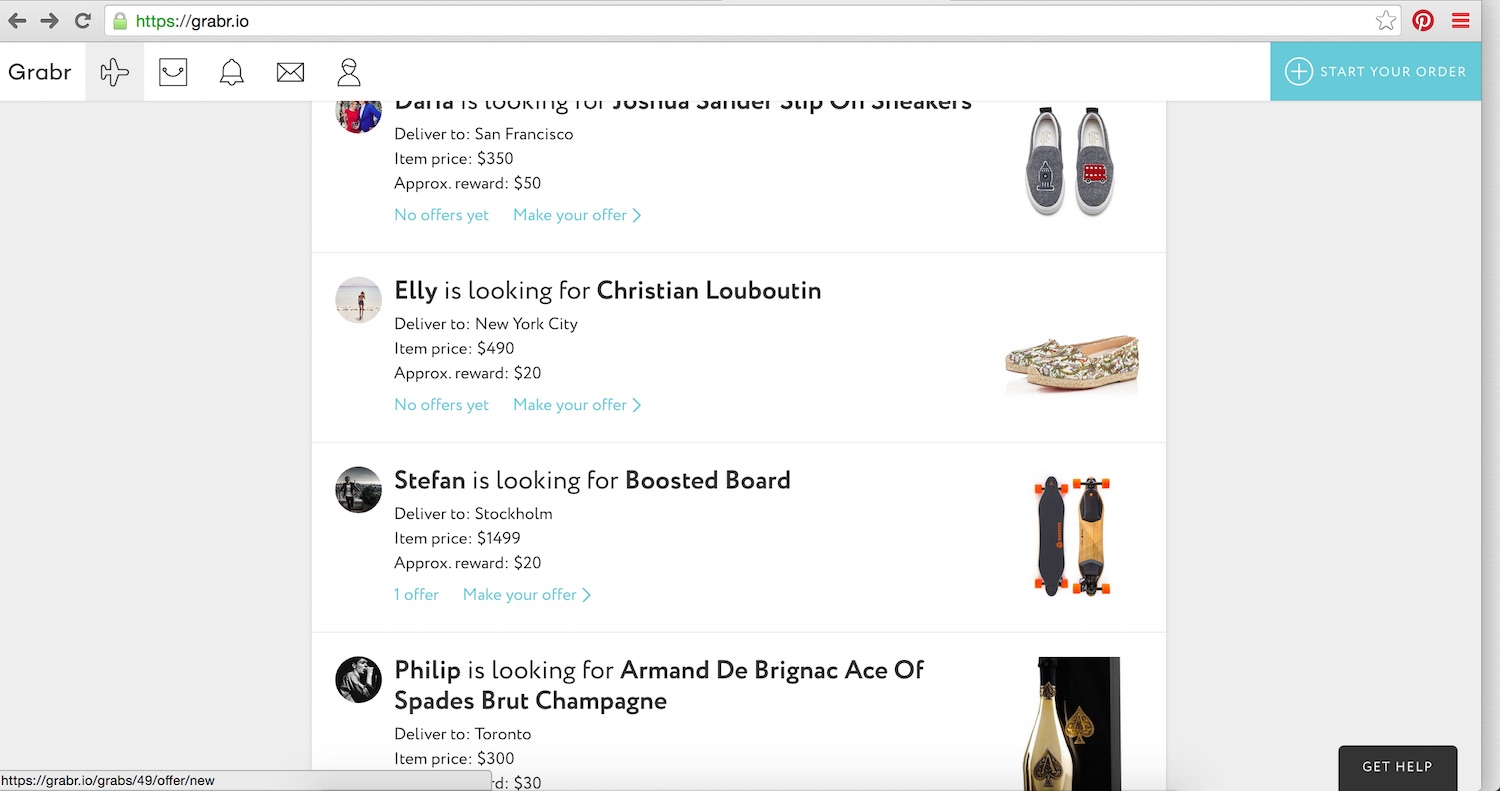 But Grabr is just as beneficial if you're the Buyer. Since I only travel with carry-on bags, I very rarely have room to bring back even the smallest souvenir. For example, although I truly wanted to purchase a hanging "Evil Eye" on my trip to Turkey earlier this year, I simply didn't have room for one in the size I desired.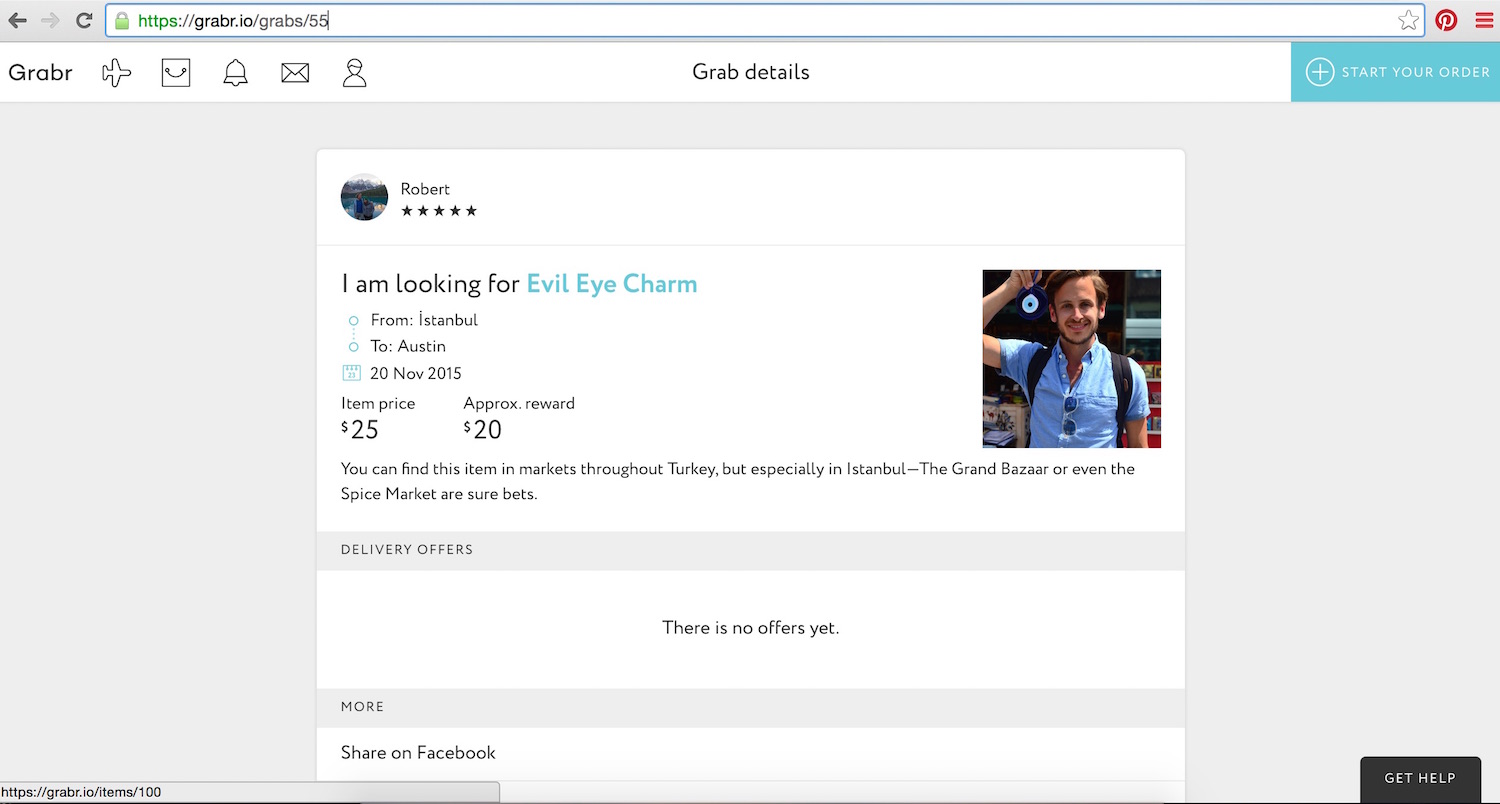 To this end, I'll provide you Turkey travelers with your first opportunity to make money from Grabr. Click here to see my Grab and fulfill it!
Is Using Grabr Safe and Secure?
"But wait, Robert," you might be thinking, "what happens if I buy an item and bring it back, but then the Buyer doesn't show?"Grabr pre-authorizes that person's credit card, and once they accept your offer, you're guaranteed to receive payment. Grabr also protects Buyers: If your item is damaged or isn't the right one, you won't be responsible for its cost or for the Grabr fee.
As far as security is concerned, Grabr recommends that Travelers and Buyers meet in a public place, so that the transaction is friendly and transparent.
How Much Does Using Grabr Cost?
Using the Grabr app is totally free, although the Buyer will pay a commission to the Traveler who collects his or her order, and Grabr itself charges a small fee for each successfully completed transaction.
Are You Ready to Start Using Grabr?
The best part about Grabr is that it takes just seconds to begin using it, whether you sign in with your Facebook credentials or create a new account using your email address. Let me know your thoughts on Grabr in the "Comments" section below or, if you're eager to get Grabbing, place an order or make an offer for delivery now!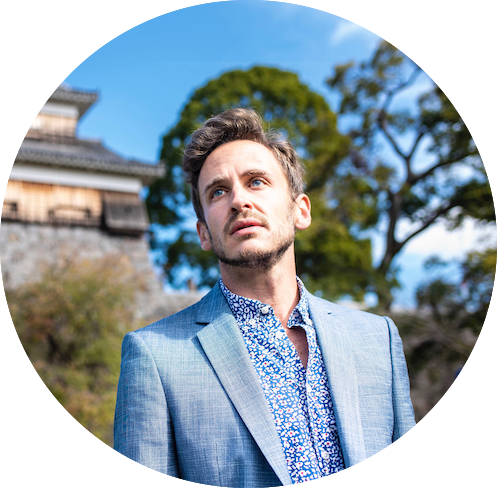 informs, inspires, entertains and empowers travelers like you. My name is Robert and I'm happy you're here!