As I noted several months ago, I'm not a fan of so-called "travel hacking." On the other hand, airline loyalty programs have become so bare-bones that if you want to travel for less than full price, you've got to diversify your strategy.
A nearly effortless way to do this is choosing—and using—the right travel credit card. Today's post will pose several questions you need to ask yourself in order to choose the right travel credit card, the answers to which will spotlight some of the best travel credit cards currently available.
Need help perfecting your travel credit card strategy? Hire me as your Travel Coach!
Do You Fly Primarily With One Airline?
Broadly speaking, travel credit cards are divided into two categories: Airline-specific credit cards and ordinary bank credit cards with extraordinary travel perks. If you travel primarily with one airline, an airline credit card such as the United MileagePlus Explorer Visa Card or the Citi/AAdvantage Platinum Select Mastercard might be best for you. These cards offer great benefits specific to their airlines, including priority boarding, increased checked bag allowances and even lounge access passes, points for everyday spending notwithstanding.
If you travel with a variety of airlines and want to be able to redeem points on almost any of them, it's best to choose a non co-branded credit card that allows you to transfer to the airline or hotel loyalty program of your choice. If you choose a Chase card such as the Slate Visa or Ink Plus Visa, for example, you can choose from nearly a dozen possible transfer partners, including Singapore Airlines, British Airways and Southwest Airlines.
What's Your Spending Like?
No matter which travel credit card you choose, you can expect to earn a minimum of one mile or point per dollar spent on purchases. Some credit cards offer bonuses for certain categories of spending, and the nature of your spending can help determine which sorts of bonuses will end up being most lucrative to you.
Most of the time, point bonuses are confined to a specific category of spending. For airline cards, this usually involves double points on ticket purchases, while non-airline cards such as the American Express Premier Rewards Gold Card let you earn double points at U.S. restaurants, gas stations and supermarkets, plus a whopping 3x the points on airline tickets purchased direct from airlines.
Some cards, on the other hand, offer bonuses on all transactions, such as The Capital One Venture Card, which offers 2x points on all purchases—with a caveat. Specifically, you can't transfer points out to airline or hotel partners, but rather redeem them directly with statement credits, which ends up being a much lower value proposition.
What Do You Plan to Do With Your Points?
Allow me to explain that last point. You see, if you redeem points directly with your card issuer, be it Capital One, Chase or even American Express, you generally receive something like 1 cent per point. On the other hand, if you transfer out to an airline partner (hotels are very hit and miss), your cent-per-point ratio is typically much higher, particularly if you're redeeming for first- or business-class travel.
Imagine, for example, that you have 87,500 Chase Ultimate Rewards points. If you redeem them for a statement credit, you get just $875. If you transfer them to your Singapore Airlines' KrisFlyer account, on the other hand, you'll have enough for a one-way flight from Los Angeles or San Francisco to Tokyo, in Singapore Airlines's life-changing first-class suite, valued at around $7,200 as of March 2016, or 8.2 cents per point. Even if you only travel in economy (35,000 points for an ~$800 ticket), you're still getting a great deal.
What's Your Credit Score?
At minimum, you'll need a "good" credit score (around 650 or higher) to get approved for any travel credit card, unless your bank pre-selects you due to some other reason. For instance, I've heard reports that Bank of America sometimes approves existing account holders for its Bankamericard Travel Rewards credit card, even if they might not otherwise be qualified.
Many of the "premium" rewards cards require "excellent" credit (700+), namely the two travel credit cards I consider to be the best ones currently available: the American Express Platinum card and the Chase Sapphire Preferred Visa card.
What Are Your Expectations?
No matter which travel credit card you determine is best for you, you should temper your expectations. If you pick the right card and use it strategically, you'll earn at least enough free travel every year to outweigh the annual fee, which can vary from less than $100 (most airline credit cards) to $450, for the American Express Platinum card.
With this being said, you will definitely have to pay an annual fee, although some card issuers will waive this your first year. Likewise, interest rates on travel credit cards are uniformly high, so if you aren't able to pay your balance in full every month, your interest charges will significantly eat away at your potential travel rewards.
Furthermore, while points junkies like The Points Guy and Lucky from One Mile at a Time are able to enjoy almost all their travel for free, this is due to concurrent use dozens of travel credit cards, and arguably dubious techniques to earn points from them. For the sake of your own sanity, I recommend that you open one travel credit card account, at least to start with, and use it on all your daily purchases.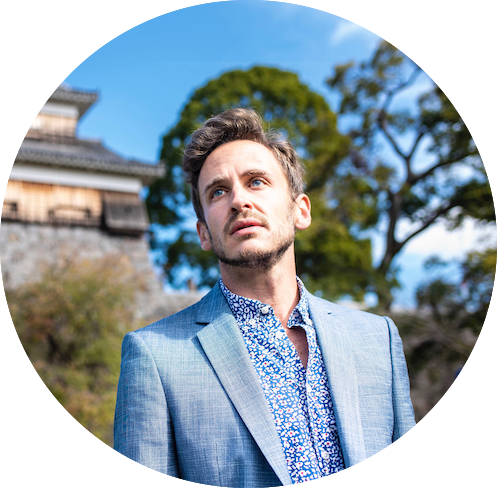 informs, inspires, entertains and empowers travelers like you. My name is Robert and I'm happy you're here!