Everything is just a little bigger out West: The adventure, the scenery, and even the number of great hotels. No matter where in the American West you're planning your next trip, you'll not only find the perfect mix of ruggedness and sophistication, but lodging that allows you to feel right at home in all of it. From the coast of California to the Rocky Mountains, check out these wonderful Western hotel stays.
Lakewood, CO
If there's one metropolitan region that serves as a perfect microcosm of the western United States, it's Denver—and if there's one Denver suburb that allows you to easily access both the excitement of the city and the towering Rocky Mountains around it, it's Lakewood. Lakewood sits less than 8 miles southwest of downtown Denver, which means you're far enough to avoid the noise and light pollution, but near enough to feel the pulse. Sleep in Lakewood hotels like Holiday Inn Denver Lakewood or La Quinta Inn and Suites Denver SW.
Indian Wells, CA
Moving from the mountains of Colorado to the deserts of California takes us to the town of Indian Wells. Located in Riverside county adjacent to better-known cities like Palm Desert and Palm Springs, Indian Wells sits in the Coachella Valley, home to the world-famous music festival of the same name. Local lodging such as Miramonte Resort and Spa and Renaissance Esmeralda Indian Wells is convenient, whether you're in the area to groove to the tunes of the festival or not.
Keystone, CO
Adventure in general defines the Western experience, but if there's one specific activity that you could deem most iconic, it would have to be skiing. Colorado is paradise for skiiers, especially for powder-covered resort towns like Keystone. Keystone caters to skiiers of all skill levels—including those who really just want to drink in ski lounges—and offers a similarly wide range of accommodations, from the simple Evergreen Condominiums to the swanky Snowdance Manor at Mountain House.
Burbank, CA
On its own, the California city of Burbank doesn't have much name recognition, save for maybe Bob Hope Airport, which serves as a reliever to more congested LAX. What Burbank lacks in singular identity, however, it makes up for in convenience—it's only a stone's throw from the iconic "Hollywood" sign, which you can easily see from Burbank hotels like Hotel Amarano Burbank and Ramada Inn Burbank Airport.
Half Moon Bay, CA
Head a little further up the California coast—preferrably via oceanside Route 1, one of the most scenic drives in the world—to Half Moon Bay, a small beach community just outside of the San Francisco Bay Area. Whether you commune with nature along the rocky beaches in the town of Half Moon Bay proper, or make the short trek to the nearby college town of Santa Cruz, lodging like Coastside Inn and Old Thyme Inn perfectly matches the mood.
Although the American West accounts for only a small sliver of the national population, it makes up most of the landmass and most of the discoveries still to be made. Where else in this vast portion of the country would you like to explore?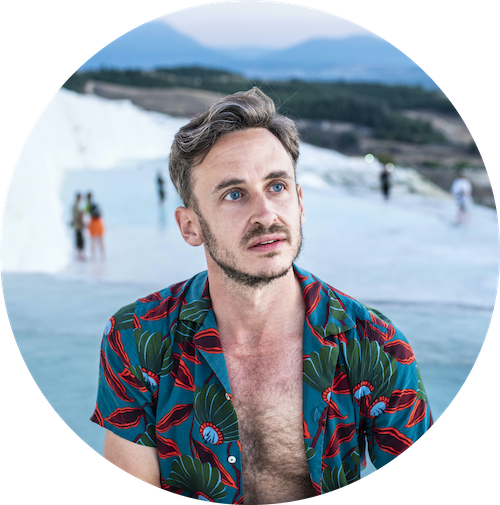 informs, inspires, entertains and empowers travelers like you. My name is Robert and I'm happy you're here!