Half the fun of travel lies in the unexpected – but how can you ensure that the surprises are pleasant? Well, there are some simple principles to follow to prepare yourself for unpleasant surprises and most importantly maximize the fun and minimize the boredom when you're globetrotting. Read on to get our top tips.
Do It Like a Local
When you yearn to see more than the obvious tourist sights (worthwhile as they may be) and experience a place more like the locals do, the solution's simple: go where they go, how they go.
That starts with transport. For longer trips, use the train instead of flying; you can't see much out of a plane window, and once you've factored in getting to and from airports, checking in and waiting for your baggage at the other end, it may not be much quicker anyway. In some countries long-distance buses are a great option too.
If your journey's just a local one, hop on a city bus or tram instead of using a taxicab or tourist bus – and once again, don't worry about the waiting, because watching the street life go by could turn out to be as interesting as the place you're headed. For shorter distances, of course, walking puts you right in the middle of that street life all the way.
It's not just about getting around. It's about thinking beyond the guidebooks. Attend an event that's not just a visitor attraction – perhaps a sports game, a band playing in a bar. Hang out in a city park instead of around the hotel pool. And, naturally, eat where the locals eat (which is often just a side street away from the tourist traps, and may offer dishes you won't find there). You won't magically become one of them, but you'll get more than a glimpse of the way they live.
Mind Your Language
Since you're reading this, you speak English, and that immediately puts you in an advantageous position as a traveler – in the developed world at least, it's very rare to find a place where you can't get through the basics on English alone. But learning just a few words and phrases of your host country's language pays massive dividends, and that doesn't necessarily mean studying it formally.
Even if you have to switch back to English after the "bonjour", "hola" or "guten morgen", many people will appreciate the effort you've made. In small stores, markets or less-than-upscale eating places, you may have to conduct your transaction in the local language; carry a phrase book (printed or electronic) and revisit a few key expressions before you enter, if you need a confidence boost. If all else fails, smiling and pointing can work wonders.
An extra plus: the more of a language you know before you go, the more you'll pick up just by being there.
Bargain for Better
When you think of travel and bargaining, the image that probably comes to mind is some dusty North African souk. But while bargaining has certainly become an elaborate market-place ritual in many parts of the world, it's also surprisingly acceptable in other contexts and other countries – especially where accommodation is concerned.
One reason is that whether it's a five-star hotel or a youth hostel, any accommodation business is selling a very perishable commodity: a bed for the night. If nobody buys, that sale is lost forever. So it's in their interest to strike a bargain with you rather than leaving the bed (or room) unoccupied, especially if you're promising to take it for several nights, or at a quiet time of year.
You could just ask outright if a reduction on the official rate is available, but if the response is "no", that leaves you in a weak position. A better approach can be to ask about the rooms, express a lot of enthusiasm…then admit to second thoughts about the price.
If you can make personal contact with the manager (either when you arrive, or in advance by email) that can be productive, too – more junior staff may not have the authority to reduce prices.
Above all, be polite and appreciative, don't expect the earth – and you may get a discount!
But be super-cautious if you're offered a bargain you don't ask for. In many cities, hotel touts operate at locations like airports and train stations, often claiming inside information they don't really have – like a special deal exclusively for you (it isn't), or the reason everywhere else in town is booked up (it isn't).
Chances are they'll display all the signs of someone bluffing, from increased blood pressure to looking disinterested – and there's lots, as anyone who negotiates professionally or even plays poker would tell you. Learning to spot a liar is a valuable skill in any situation, including this one. You'll easily be able to tell that their offers are suspicious – but to be on the safe side, never arrange accommodation with anyone except the hotel itself (or a trusted booking service), and certainly never give them any money.
Pack Smart
Packing the minimum, without leaving out stuff you really need, is one of the great arts of travel. This isn't about rolling up your jeans to save space in your backpack (though that helps too): it's about deciding whether you really need those jeans in the first place.
Carrying the minimum means you're more mobile and more flexible. You can decide to check out that street market on the way from the bus stop to the hotel because you're not pulling two heavy suitcases. And you can take the bus in the first place, instead of a taxicab, for the same reason. It all means more chances to see your surroundings, meet the people, and not tire yourself out with pointless effort.
There are no absolute rules on what you should and shouldn't pack, but consider with each item: is it something I might not even need on the trip? If the answer is "yes", can I buy it locally at my destination? If the answer is "yes", will it really cause a problem if I don't have it the second I need it? If the answer is "yes" again, don't pack it – you can live without it. And even if you do turn out to need that item, hunting it out in the local stores can be an experience in itself.
Don't forget that tech can help you minimize the load, too. If you have a tablet, you most likely don't need your laptop – even a smartphone may suffice. And a Kindle or other e-book reader can save huge amounts of space and weight. Even so, it is worth printing out vital documents like your flight and hotel details; paper maps can be easier to use than electronic ones when you're walking around, too – and it doesn't draw attention to your gadgets.
Nobody can guarantee non-stop holiday sunshine, and you may still wonder years later why you ever bought that weird souvenir. But thinking and acting smart on your trip will help you see aspects of a place that many visitors never encounter, save some money and some hassle – and provide a lot more opportunities for great experiences and making new friends.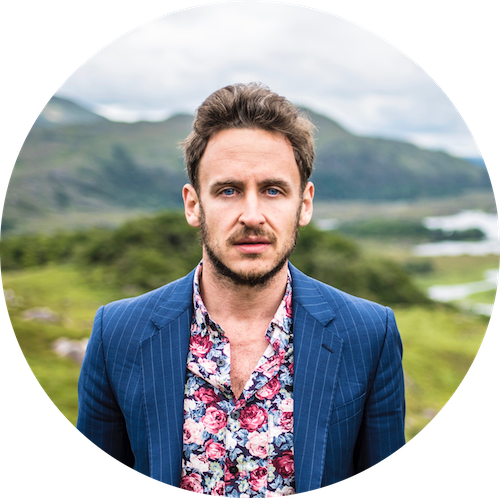 informs, inspires, entertains and empowers travelers like you. My name is Robert and I'm happy you're here!