Back when I first pinned my hopes for life on this blog—and a one-way ticket to Vietnam—"travel blogging" wasn't really a thing, at least like it is now. I hesitate to call myself a pioneer, but I did have to clear away quite a lot brush with my machete in order to make it through the proverbial jungle that existed back then.
Indeed, it took nearly two years for me to make any money from Leave Your Daily Hell itself, and finding the writing gigs that sustained me during that incubation period was incredibly tedious, to say nothing of their mostly terrible pay and silly subject matter. (The first web article I ever wrote for money—$15, to be exact—was entitled "Laws Regarding the Production of Alcohol in Kansas." It has since been de-indexed, to the shock of no one.)
Travel blogging has exploded in the past half-decade. On the other hand, it still seems mostly miserable to score gigs, a fact that pains me since I want to inspire as many of you as I can to follow in my footsteps.
I say "mostly miserable," because there are bright spots in the darkness. For example, GigPlanit, a tool that directly connects remote and physical businesses around the world who need help with the talent who can provide it, i.e. you.
Like travel blogging in 2010, GigPlanit is its early stages right now, but I did get a chance to speak with founder Thomas Huseas and I must say, the prospects are exciting.
Huseas' inspiration in starting GigPlanit occurred, oddly enough, during a trip of his own. He and his wife were snorkeling in Hawaii last fall, when they met an underwater videographer named Abbey.
"She was unusually charismatic and friendly," he recalled, "but I soon learned that underwater videography was but one of her skills, which also included lifeguarding and sales. She'd been traveling the world with her boyfriend for quite sometime—Hawaii was just the latest stop."
Curious as to how the owner of a random snorkeling company in Hawaii acquired such an exemplary young woman, Huseas learned that Abbey herself had initiated the contact, which he imagined must've been one of many tedious cold calls she had to make.
This, in turn, made him wonder: Why doesn't a system that connects talented people like Abbey with companies seeking talent exist? The seed of GigPlanit was planted—the site went live in April.
Eventually, GigPlanit will be a bustling marketplace that makes finding a job in the Maldives as easy as finding one in Milwaukee. For now, the site is seeking its initial batch of users, both jobseekers and businesses offering jobs, and although there aren't nearly as many prospects as Huseas and his team envision down the line, there is one major benefit: Signing up is not only easy, but free.
Huseas also wants to make sure that jobseekers realize they needn't be millennials to use GigPlanit. "It doesn't matter if you're a 20 year old surf instructor or a 60 year old hairdresser," he clarifies. "Your skills can take you all over the world!"
Alternatively, you could scour Craigslist for opportunities to distill crude legalese about obscure topics for Google's web-indexing robots, but trust me: Registering at GigPlanit is a much better use of your time. Click here to do it.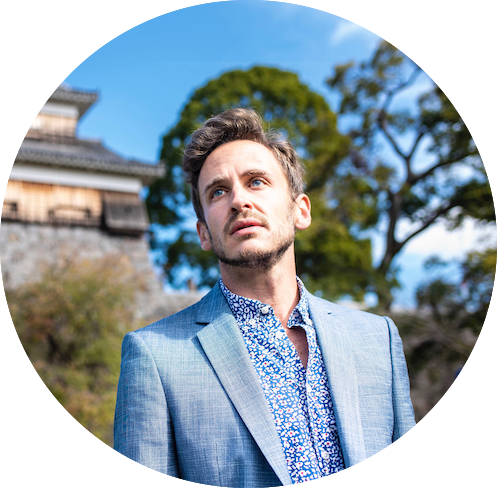 informs, inspires, entertains and empowers travelers like you. My name is Robert and I'm happy you're here!