I'm in traveler limbo. You see, I've paid my dues as a backpacker, having careened along the edges of cliffs in buses barely bigger than a Smart car, lapped up food unfit even for canine consumption and suffered through no less than 1,000 strangers having sex in derelict dorm rooms. On the other hand, I'm neither rich enough to afford traditional luxury travel nor interested in anything resembling opulence.
These days, you might describe me as a bohemian boutique traveler: I stay in small, stylish hotels, eat at respectable establishments and fly up-front—when possible. But while I've kept good on my vow never to stay in a hostel again or to willfully risk food poisoning to save on a meal, my success at flying exclusively in first or business class hasn't been quite as singular, which is not surprising when you consider that doing so can often cost as much as a Kia or Hyundai.
With this being said, I have managed to sleep my way across more than one ocean in a flat-bed seat—I know a thing about flying up-front without going broke. Or two. Or four. Yes, I have four tips on how to fly in business class for cheap!
Need help scoring the best flight deals for your next trip? Hire me as your Travel Coach!
Cheap (and Free) Business Class Upgrades
One of the most persistent (and annoying) rumors infrequent travelers believe is that airlines love to upgrade random coach passengers (i.e. you) to business class, with nothing but a smile and a "Thank you!" as payment. While this might've been true at some point in history, airlines no longer give anything away, let alone their highest margin products and services.
Jedi mind tricks notwithstanding, your only hope at getting a free upgrade to business class is if you have elite status with the airline, and even then your chances are low, since everyone seems to have elite status these days.
Indeed, your best hope of flying up-front without going bankrupt is to purchase a cheap business class upgrade. This can entail using an upgrade instrument of some kind, tendering a cash co-pay at check-in or bidding in the pre-flight auctions some airlines have become fond of using as a means of selling off their empty business class seats.
Business Class Award Tickets
In my opinion, business class tickets are the best way to spend your frequent flyer miles, since they often cost only double the amount of point, but for a ticket that would be 5 or 10 times more expensive if you paid cash. On the other hand, due to airlines' recent and decisive devaluation of their frequent flyer programs, earning the 50,000-100,000 miles you'll need per-person to fly in first or business class can be easier said than done.
Fare Sales on Business Class Tickets
While it's not uncommon to see one-way business class flights between the U.S. and Asia or Europe costing more than $5,000, you can get legitimately good deals on these tickets. Emirates, for example, regularly has two-for-one fare sales on its excellent business class cabin, allowing you to fly round-trip from the Americans to the Far East for around $3,000 round-trip per person—not peanuts, but not ridiculous, either.
I say "legitimately," because in many cases, the only time you find cheap business class tickets available for outright purchase is due to error fares, which are exactly what they sound like: Fares that have been incorrectly published and are awaiting correction. One time, I booked a one-way flight from Myanmar to Montréal in international first class (i.e. better than business) for less than $500. Unfortunately, while many ticketed error fares go un-canceled, I was not so lucky—buy these flights with caution.
Short-haul Flights on Long-haul Aircraft
If your sole objective is to have the business class experience—i.e. flat-bed seat, multi-course meal with free-flow champagne and general feeling of superiority—consider the following. Many airlines, particularly in Asia but not exclusively, fly long-haul aircraft (i.e. widebody Boeing and Airbus planes with international business class cabins) on short-haul routes, either due to passenger volume or aircraft repositioning reasons.
Not that that's your concern. Indeed, whether you fly Thai from Seoul to Bangkok, American Airlines from Dallas to Miami, or any other airline between any two other points, all you should care about is that your flight will be operated by A330, B777 or B787 (and, in some cases, B767) aircraft. Then, purchase or upgrade to a first- or business-class ticket and voilà: You're fancy.
Can you think of any other ways to fly in business class for cheap?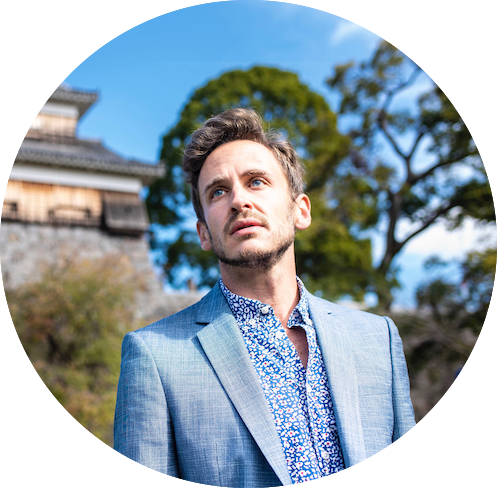 informs, inspires, entertains and empowers travelers like you. My name is Robert and I'm happy you're here!