I remember being struck, upon walking out of Bukchon Hanok Village and toward central Seoul early last June, by the sheer quantity of coffee shops on every street I passed. Two here, three there. I think on one block there were even five coffee shops all lined up in a row, one of them a superhero-themed spot called "Super Coffee."
It was a funny observation, but not one I would've ever written about here. I was in Seoul, after all, as the non-traveling world feared an Asia-wide outbreak of the MERS virus—not a great occasion for the superfluous, or even the whimsical.
I was just about to Anguk station when the words of a fellow travel blogger began echoing in my ear. You should really get on the Snapchat train, it reverberated. No one in our industry is using it. Just open your app to capture silly moments you wouldn't blog about otherwise. It'll be so much fun!
Phone in hand, I did an about-face, tapped the "Snapchat" icon and proceeded to deplete my battery by a third for a 50-second video about Seoul's coffee shops that only a handful of people would see during its 24-hour lifespan.
Well, that sure was fun! I rolled my eyes upon boarding a plane to Taipei a few days later, having just deleted Snapchat and, along with it, the seven or eight videos that constituted my "story." I hope this disease goes the way of MERS.
Of course, Snapchat has done anything but fade into obscurity. Major brands, serious ones I used to revere, have superimposed the silly Snapchat logo over their Twitter and Facebook icons. Presidential candidates have been using the platform to attack one another. And a lot of my fellow travel bloggers have gained notoriety their writing and photography skills never would've earned them.
But I have not for one second considered getting back in the Snapchat game.
Blogging is self-indulgent, we all know that. But Snapchat is like Facebook taking a live video of the inside of its asshole, then covering up its colon polyps with cute filters. It's not just self-indulgent—it's self-replacing.
And it's rarely interesting. Snapchat celebrities think they're being funny or insightful or cute (and some of the 15-year olds that catapulted them to fame do too, I suppose), but they're mostly just wasting oxygen—and my cellular data.
They're also wasting whatever time they used to have not being glued to whatever device they're recording from: A percentage of their remaining humanity and, depending upon how shitty their "Story" is, their dignity. As someone who earns my living publishing the most exciting moments of my life online, I prefer to hold on to the quotidian ones for myself.
Realistically, had I kept at Snapchat over the past 13 months, I would've amassed at least a few thousand followers. I could've found my groove, invested in several power banks and gotten effective enough at using filters to make the diarrhea I posted look like ambrosia. I might even now be revered as a Snapchat Pioneer™, as many of the people encouraging me to use the service back now fancy themselves.
God, can you imagine if Snapchat had existed in the time of the pioneers? I'll take dysentery, thanks.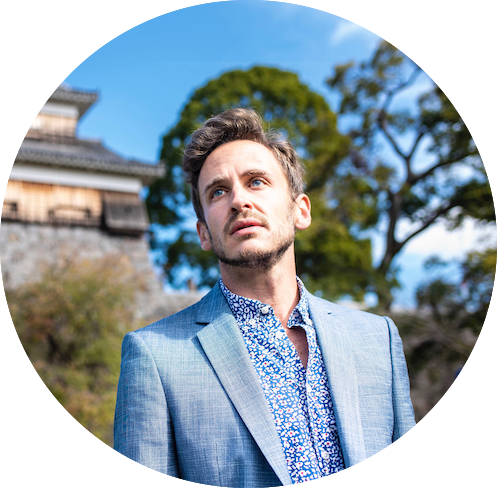 informs, inspires, entertains and empowers travelers like you. My name is Robert and I'm happy you're here!