For digital nomads, choosing the next destination is all part of the fun of life on the road. But where to go next? It's a question we'd all like to have, but picking the next place to go does pose some challenges.
We've scoured the world for the most popular—and best—places for nomads to stop off on during their global odyssey.
Goa, India
By many different metrics India ranks as the cheapest country to live in, which already makes it a popular travel destination among young adventurers. Factoring in Goa's famous reputation as the country's "hippy capital" makes it even more appealing for nomads.
With abundant beaches, cheap food and drink, plus a thriving social scene, it's the ideal place for remote workers to set up and mingle with like-minded individuals.
India may be known for its spiritualism and vibrant culture, but it's also a rapidly developing economy, with a flourishing tech industry. For nomadic workers being in the center of this is a great way of networking and collaborating, making Goa a great location for digital nomads.
Phuket, Thailand
A sunny paradise, complete with white beaches, pristine lagoons and amazing sunsets, Phuket is also garnering a reputation as a hotspot for food, with its local brand of spicy noodles and seafood attracting increasing attention in the area.
As is the case in many places in Asia, the moped is king in Phuket. While one of the more dangerous forms of transport (especially in this part of the world), cheap petrol means a tank will cost you around $3.50 and last about two weeks.
For the nomadically-inclined who love the beach lifestyle—and are crying out for a serious change of pace— Phuket should definitely be high on your list of destinations.
Berlin, Germany
Few nomads consider Germany as a viable option for their lifestyle. The country is famed for its high cost of living and you'd expect Berlin, being the capital, to price all but the most affluent nomads out.
However, this is not the case. Sure, prices aren't as cheap as India or Thailand, but the capital can be experienced on a budget, if you shop around of course. With free bikes and cheap trains, transport can be done quickly and cheaply, and low cost short term rentals are available—always check Airbnb!
With an interesting blend of history and a thriving club scene, it's the perfect place to mix culture and partying. Just don't go too heavy on the premium beers…
Want to know more about becoming a digital nomad? Lottoland have compiled a handy guide on how to develop your personal revenue streams, as well as some of the challenges you will face on the way!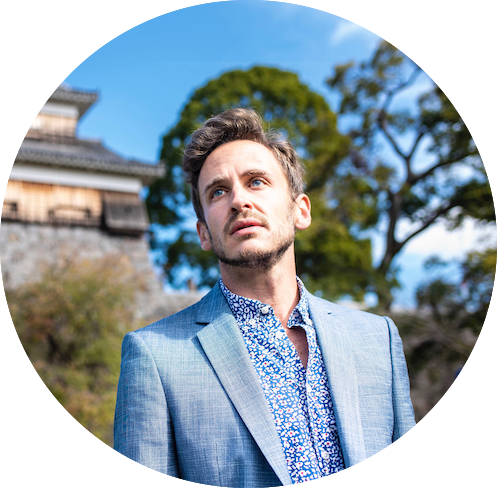 informs, inspires, entertains and empowers travelers like you. My name is Robert and I'm happy you're here!